Hollywood's 11 Precious and Adorable Friendships
Most people don't think Hollywood friendships are real. It is because they are all creative and compete for popularity. But, there are some friendships that will tear you up with their long lasting and genuine sides. Brightside has compiled 11 of these for you...
Source:
https://brightside.me/inspiration-rel...
Justin Timberlake and Ryan Gosling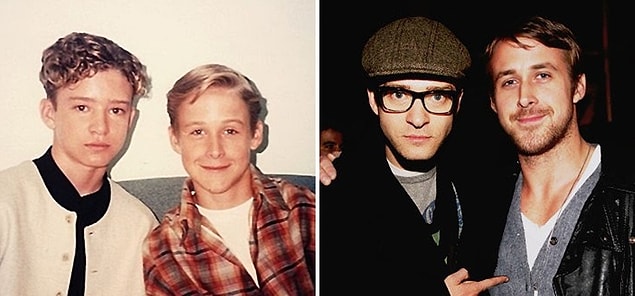 Liv Tyler and Kate Hudson

Cara Delevingne and Rihanna
Leonardo DiCaprio and Tobey Maguire

Keira Knightley and Sienna Miller

Mel Gibson and Robert Downey Jr.

Kim Kardashian and Nicole Richie

Selena Gomez and Demi Lovato

Robert Pattinson and Tom Sturridge

Sandra Bullock and Ryan Reynolds

Jennifer Aniston and Courtney Cox