News
10+ of Hollywood's Most Famous Twins Listed
10+ of Hollywood's Most Famous Twins Listed
One can't have too much of a good thing when it comes to your favorite celebrity- so it comes as a pleasant surprise when fans find out that their most adored actors are actually twins.
For the curious and hollywood-trivia hungry, here's a list of popular tinseltown twins.
Aaron and Angel Carter
Aaron and Angel are two of six Carter siblings, the most famous being Nick Carter of the Backstreet Boys. Aaron eventually started his own music career while Angel did some modeling.
The Carters have had their share of ups and downs not only in their careers, but also in their relationship as siblings. It all came to a head when Angel and Nick filed restraining orders against their brother in 2019.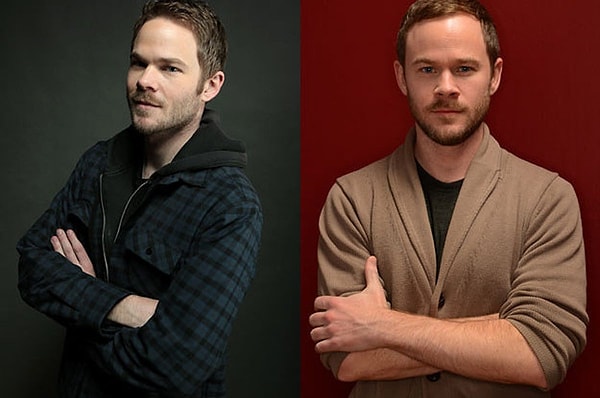 Aaron and Shawn Ashmore
Aaron and Shawn Ashmore are almost impossible to tell apart. Almost 100% identical, it doesn't help that both have an affinity for appearing in "nerdy" projects.
Aaron has played Jimmy Olsen (Clark Kent's best friend) in four seasons of Smallville. Other projects include "Fringe", 'Killjoys,' and the Netflix series 'Locke & Key,' based on the comic of the same name.
Shawn, meanwhile, played "Iceman" in four X-Men movies. He appeared in  'Smallville' and 'Fringe' just like his twin. He also made an appearance on the second season of 'The Boys' as Lamplighter. He is currently busy with the TV series "The Rookie".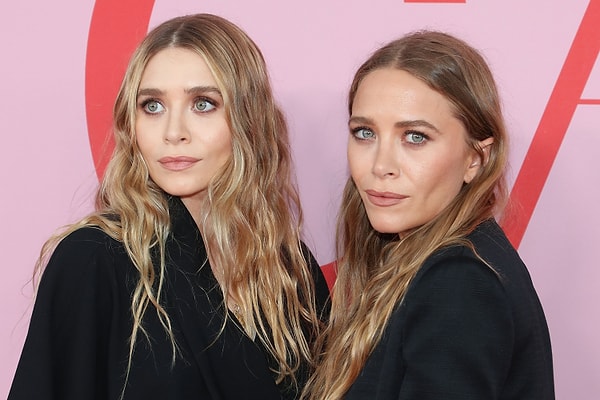 Ashley and Mary-Kate Olsen
Mary Kate and Ashley Olsen are probably the world's most successful twins. Both had their start at the age of six on the hit TV show, "Full House" which aired from 1987 to 1995.
The twins' continuous success can be attributed to high visibility. The sisters' management lent their names and likenesses to books and toys, among other things.
They also founded Dualstar Entertainment Group in 1993 which produces films, television series, magazines, video games, and other popular media.
They have since concentrated on their fashion careers, co-founding the luxury brand The Row, lifestyle brand Elizabeth and James, Olsenboye, and StyleMint.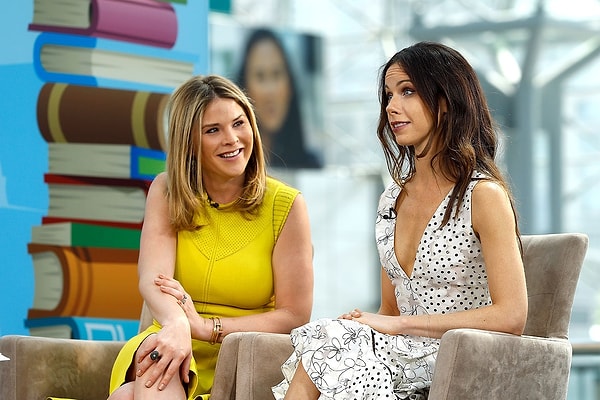 Barbara Pierce Bush and Jenna Bush Hager
Jenna Bush Hager and Barbara Pierce Bush are fraternal twins who grew up around the White House when both their father and grandfather served in the highest office.
They were both 8 years old when their grandfather, President George H. W. Bush was inaugurated in 1989 and 19-year olds in 2000 when their father, George W. Bush became president.
In 2017, the Bush twins wrote a joint memoir, 'Sisters First: Stories from Our Wild and Wonderful Life,' and a picture book for children, also called 'Sisters First.'
Benji and Joel Madden
Before becoming The Madden Brothers, Benji and Joel Madden were in Good Charlotte, a pop-punk band known for their hit song, "Lifestyles of the Rich and Famous". The band had three top 10 albums in the Billboard charts.  They have also ventured into production and even launched their own clothing brand, among others.
Brie Bella vs. Nikki Bella: Hell in a Cell 2014
Brie and Nikki Bella
Nikki and Brie Bella started out as a professional wrestling duo in 2007 and eventually starred in their own reality show, Total Bellas. A spin-off of Total Divas on the E network, the show ran from October 2016 to January 2021.
The entrepreneurial sisters have launched several companies, from launching their own wine brands to investing with Colugo for their baby fashion collection. 
In June 2020, the twins announced they were both pregnant and gave birth to two boys just one day apart. Nikki gave birth to her son Matteo on July 31, 2020, while Bella delivered Buddy, her second son, the next day.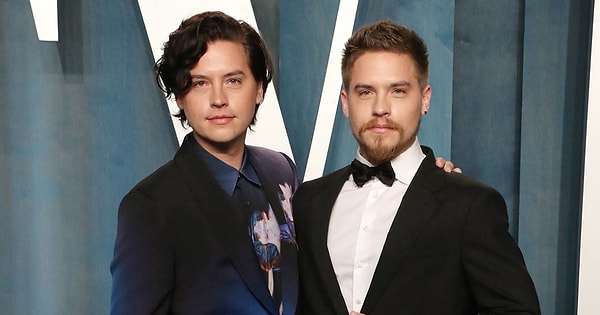 Cole and Dylan Sprouse
The Sprouse brothers Cole and Dylan made their big screen debut in the 1999 comedy Big Daddy, co-starring with Adam Sandler. They have since shared multiple roles before breaking out individually in two separate roles on Disney Channel's 'The Suite Life of Zack and Cody,' and its cruise-based spin-off, 'The Suite Life on Deck,' which aired from 2005 to 2008 and 2008 to 2011, respectively.
Both boys were two of the wealthiest children alive in 2007 and were the highest paid teenage Disney television actors, earning $40,000 per episode combined.
The brothers then went on a hiatus and attended NYU but have since returned to acting. Cole currently stars in Riverdale and played Walt in the recent rom-com movie, Moonshot. Meanwhile, Dylan stars in the Mindy Kaling series 'The Sex Lives of College Girls" after appearing in the movie "After We Collided.'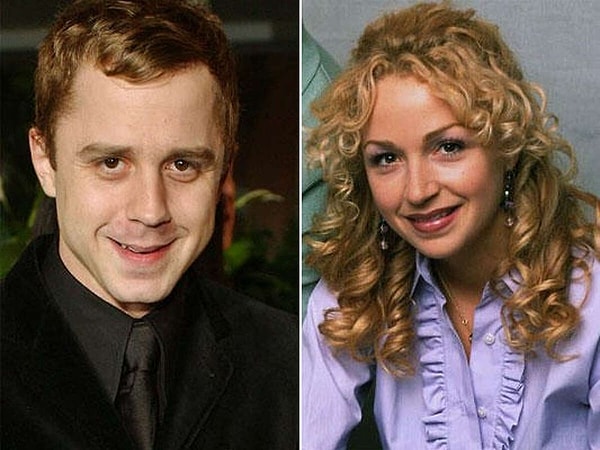 Giovanni Ribisi and Marissa Ribisi
It may be news to some that actor Giovanni Ribisi and designer Marissa Ribisi are twins.
Marissa got her break playing the cute redhead in the coming-of-age film Dazed and Confused. She has then starred in other movies and even wrote the 1998 rom-com 'Some Girl', for which his brother Giovanni starred. She has started Whitley Kros, her own fashion brand, in 2007. The actress, along with musician Beck Hansen, finalized their divorce on September 3, 2021. They were married for nearly 15 years.
Giovanni Ribisi first started acting in the 1980s sitcom, My Two Dads. Like his sister, he also starred in a Richard Linklater film, "Suburbia". He has since been in numerous films and TV shows and was nominated for an Emmy as a guest actor in the hit TV series, My Name Is Earl.
The actor has been married and divorced twice and had a relationship with the singer Cat Power. He is an avowed Scientologist and participated in the gala opening of Scientology's Psychiatry: An Industry of Death museum in December 2005.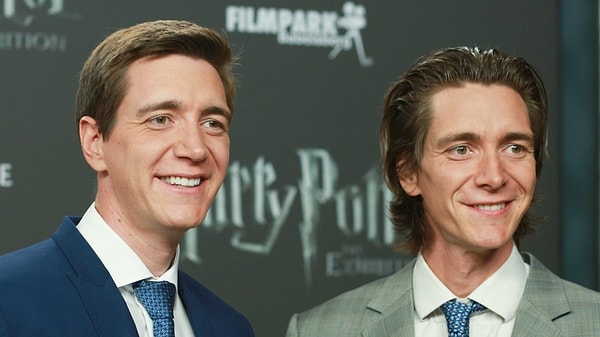 James Phelps and Oliver Phelps
Oliver and James Phelps shot to fame playing the Weasley twins in the Harry Potter movie franchise. Both have kept busy since, appearing in a TV series and starred in a short documentary about Plato, among other things. More recently, the just concluded the third season of their podcast, "Normal Not Normal".
Keith Lucas and Kenny Lucas
Both Kenny and Keith co-wrote the critically-acclaimed movie, 'Judas and the Black Messiah'.
The brothers got their start in the 2013 revival of the "Arrested Development" TV series. They have since worked on multiple projects, appearing in 'The Grinder,' 'Crashing,' and 'The High Court with Doug Benson' among other things. They are also known for the animated series 'Lucas Bros. Moving Co.'
Khadijah Haqq and Malika Khadijah
Malika and Khadijah Haqq made their debut playing the character Penny in the movie "Sky High".
Best friends with the pre-fame Kardashian sisters in real life, they began appearing on 'Keeping Up With the Kardashians' and would eventually be given their own spin-off series. "Dash Dolls" first aired in 2015 and would last one season before getting canceled.
Lucas Dobre and Marcus Dobre
Lucas Dobre and Marcus Dobre
Both founding members of Team 10 (Jake Paul's social media collective), the Dobre twins initially gained popularity via Vine with almost 2 million followers. They have an accumulated YouTube views of over 5 billion and currently have 23.9 million subscribers on their main channel.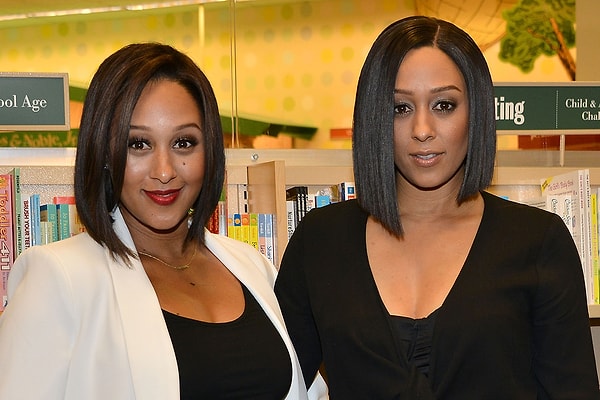 Tamera and Tia Mowry
Tia and Tamera Mowry have always played twins their entire careers. They got their start playing twins who were separated at birth in the TV sitcom 'Sister, Sister' from 1994 to 1999. They then appeared in the film "Seventeen Again" in 2000 and in "The Hot Chick" in 2002 before starring in two Disney Channel Original Movies, "Twitches" and "Twitches Too".
It would be three years later in 2011 when they would have their own reality TV show called "Tia & Tamera" . The show lasted for two seasons.
Tia has since found solo success with BET's "The Game" and her very own cooking show, Tia Mowry at Home. She also appears in the Netflix sitcom, Family Reunion.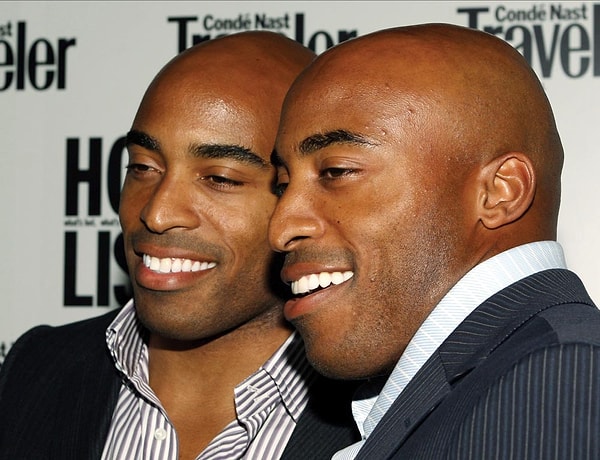 Ronde Barber and Tiki Barber
Tiki and Ronde both played for the University of Virginia before being drafted to the NFL in 1997. Tiki went on to be drafted to the New York Giants while Ronde was sent to the Tampa Bay Buccaneers. Ronde would eventually become a Super Bowl champion in 2003, while Tiki retired in 2007. They have also written eight children books together.
Scroll Down for Comments and Reactions