20 Genius Details About Game of Thrones You Missed Before!
Let's face it. Game of Thrones is without a doubt the most buzzing TV series of the latest years. The show captivates the audience both with its events but also its details. Here you'll find so many amazing details we should thank George R.R. Martin for!
Extremely important note: Contains massive spoilers if are not up-to-date with the show!
1. From the top...Do you remember this wolf getting killed by a stag?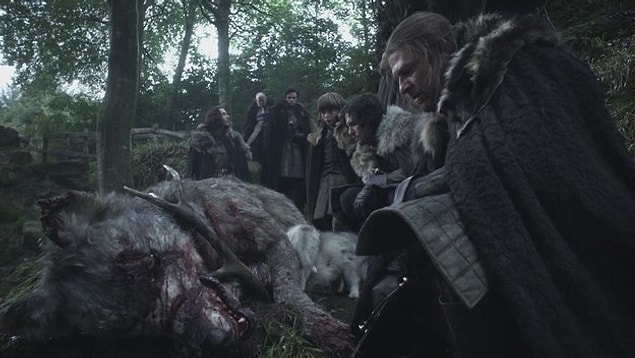 2. And not so long after, that stag is dead meat...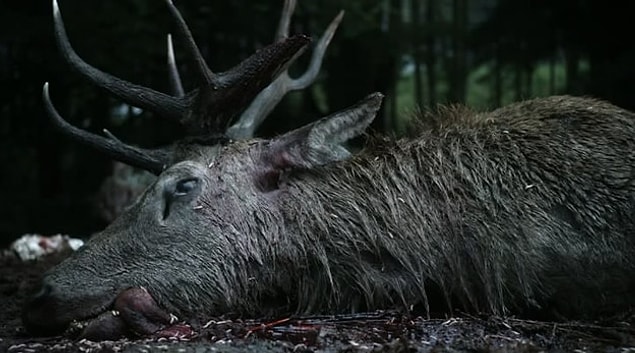 3. Animals represent lots and lots of families in truth...You just gotta follow the signs.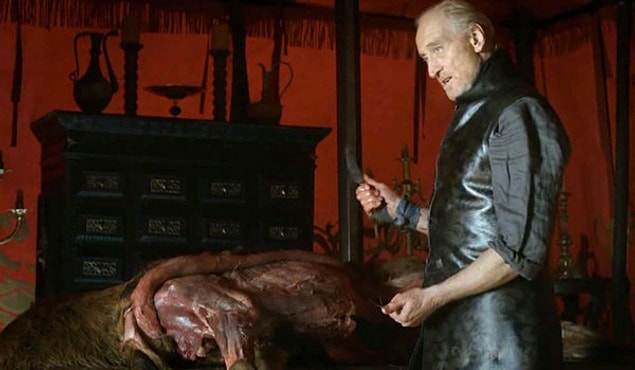 4. Later on, in the uncut version of season 3, we see Tywin fishing...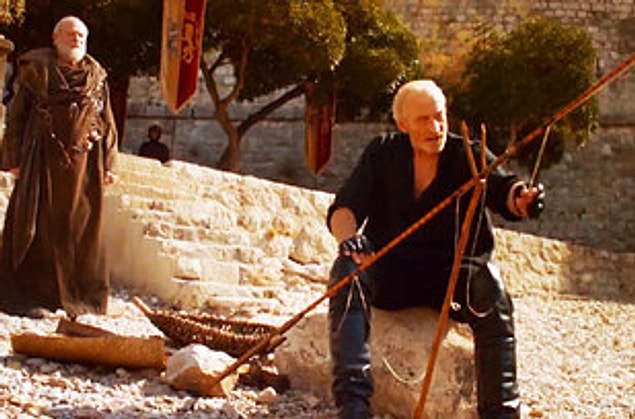 5. Before the soul wrenching Red Wedding, Robb and Catelyn checked a map. Let's take a look at it again!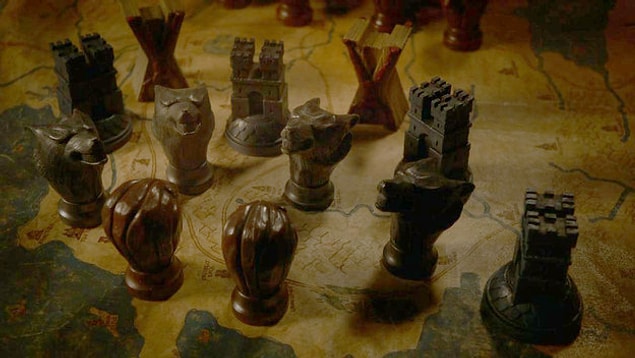 6. During season 4, Tywin gets what he deserves. But wait a minute...did Lord Baelish see that coming? did he know?!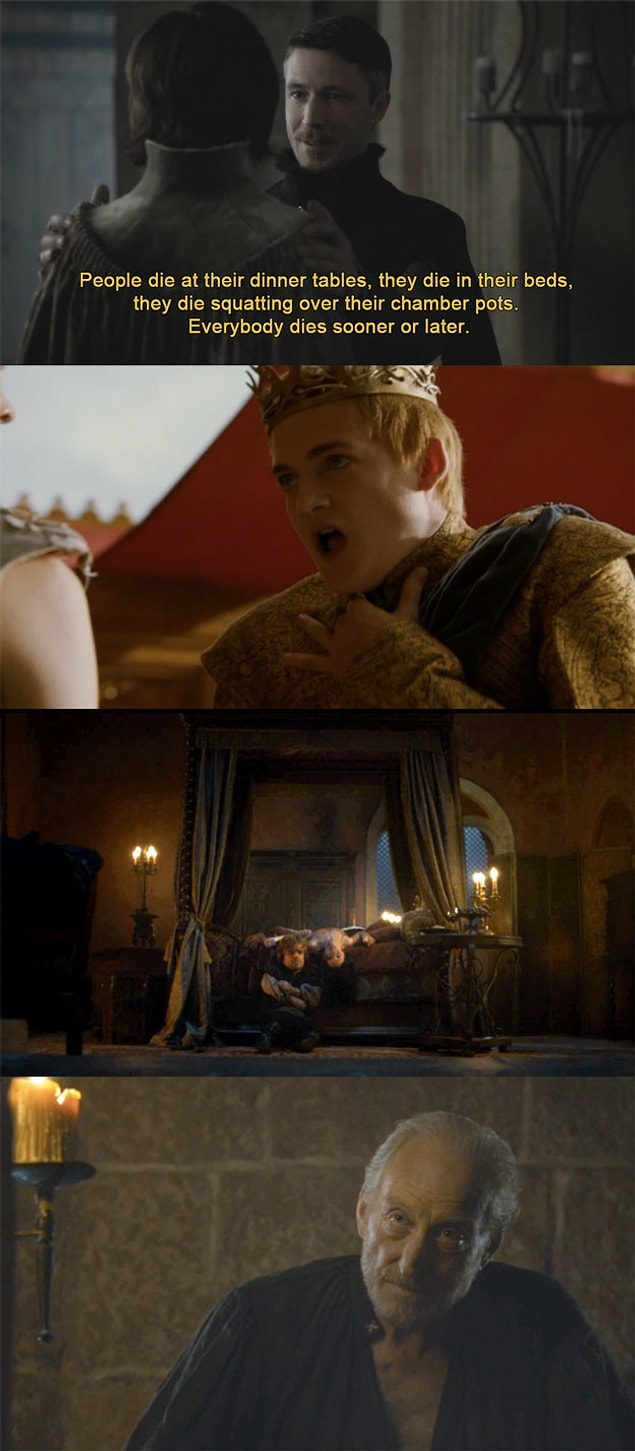 7. Speaking of guessing things. Do you remember this scene from season 2, and how it talks about an event that'll happen all the way in season 5?!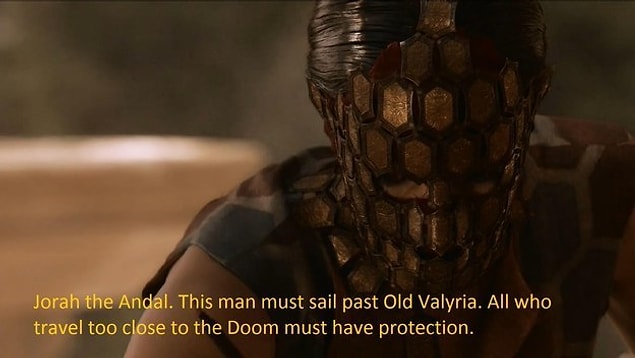 8. Who knew how important and meaningful Yara's words were back then?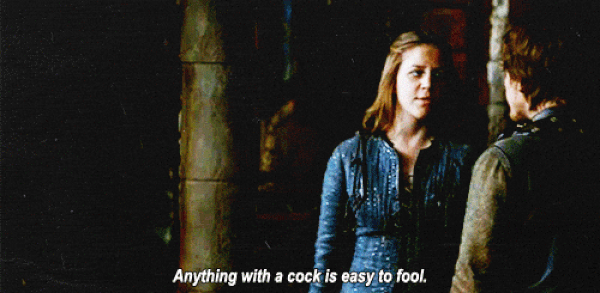 9. Speaking of Theon and his "operation"...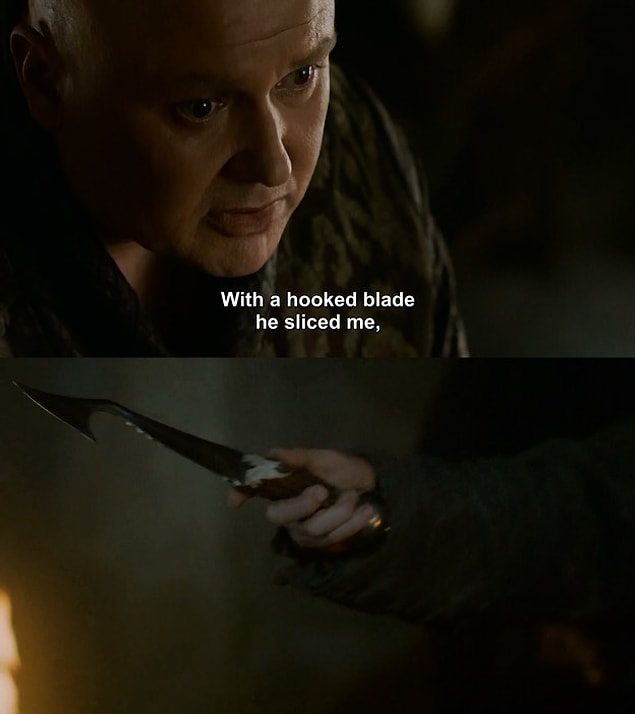 10. And apparently, Jamie knew all about Theon and what kind of a man he was, ALL ALONG!
11. Going back to season one...Just before her father was executed, we see Arya catching a bird and breaking its neck...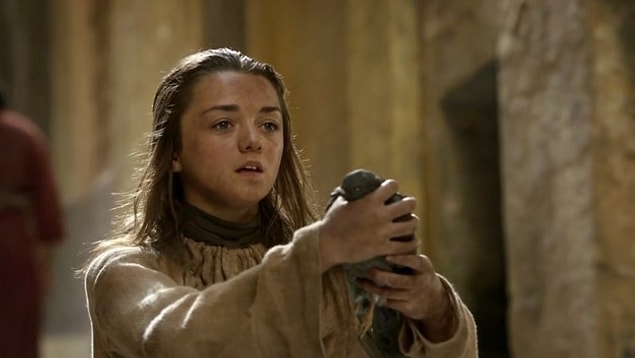 12. And it seems like The Hound had someone on his mind already, before he said these nice words...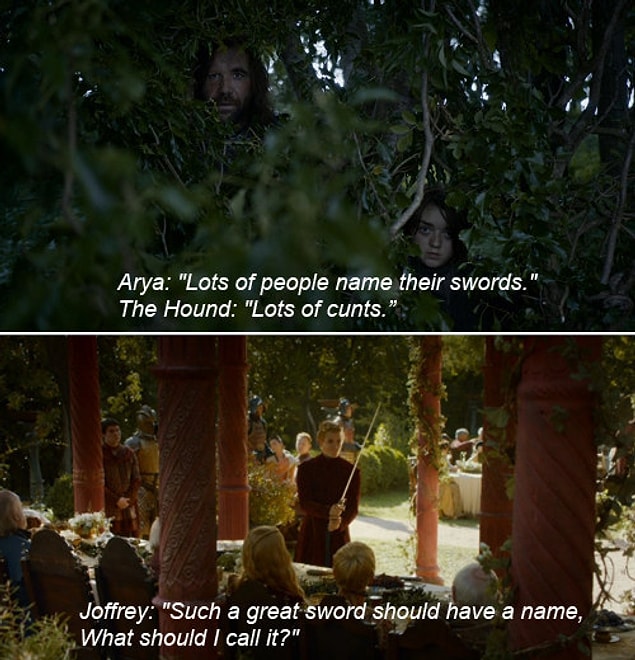 13. And what's to say about this one? Was he thinking of some certain man, as Arya said that?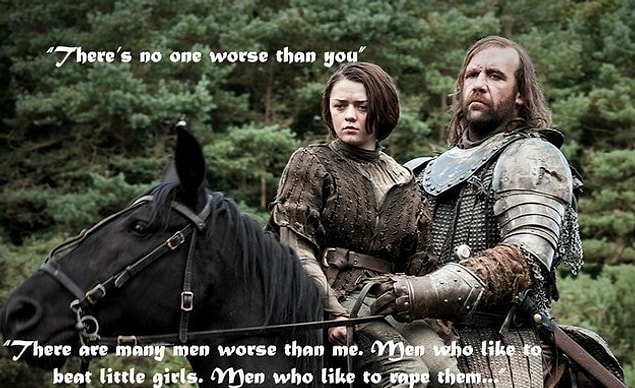 14. There are lots and lots of other predictions. However, there are also organized scenes.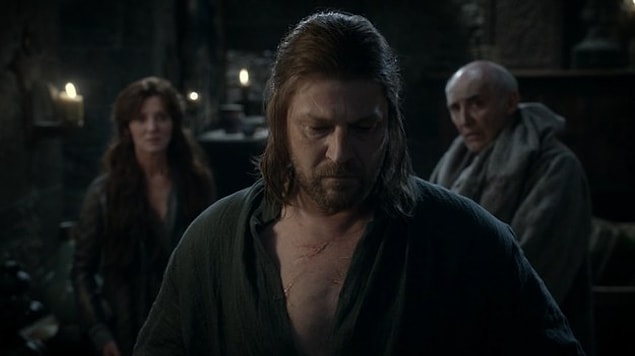 15. Just as this one, even though Joffrey is the "king," we can clearly see who is the real king between the burning flames...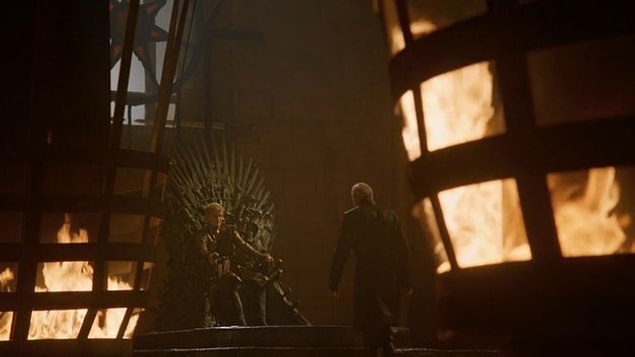 16. And Sansa is clearly a wannabe. She styles her hair just like the people she's with...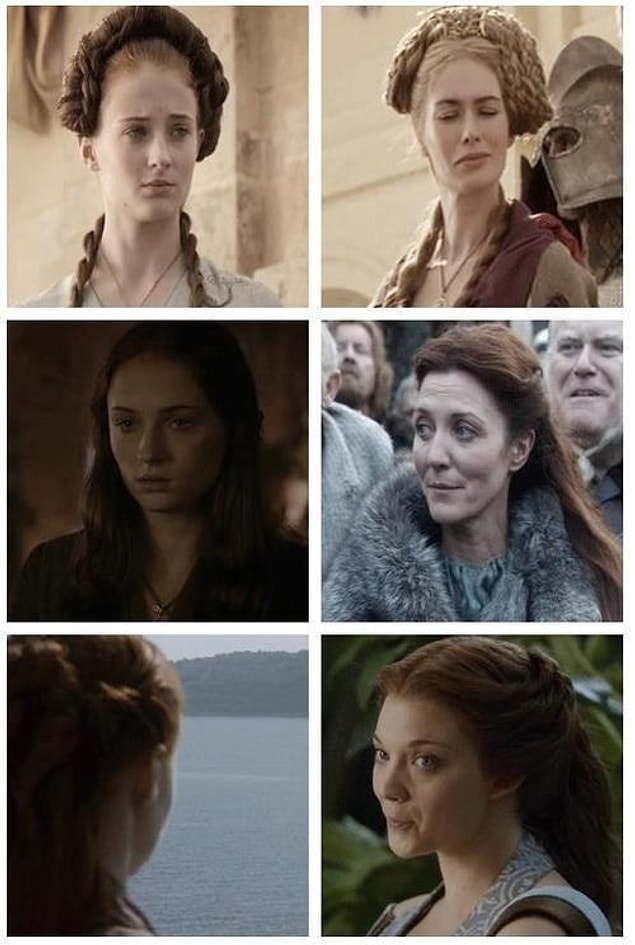 17. If only Prince Oberyn listened to the wise words of Bronn back in the days.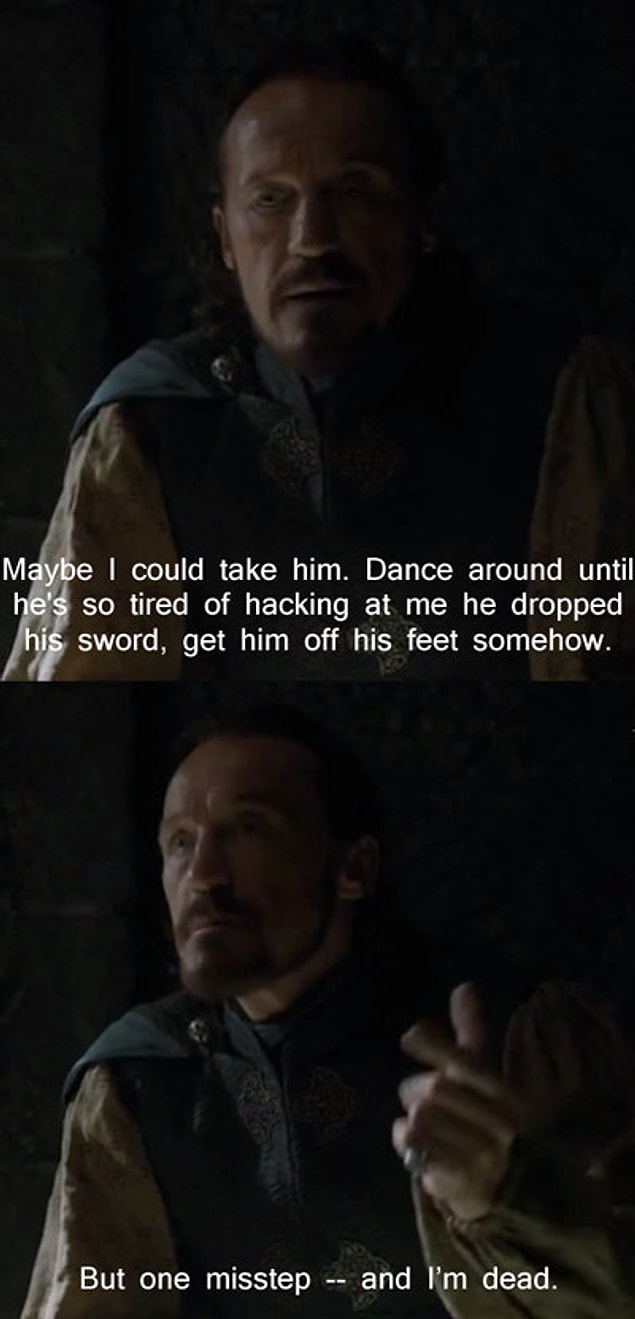 18. As Tyrion's trial was due, we'd like to think this conversation actually upset Jamie more than it seemed...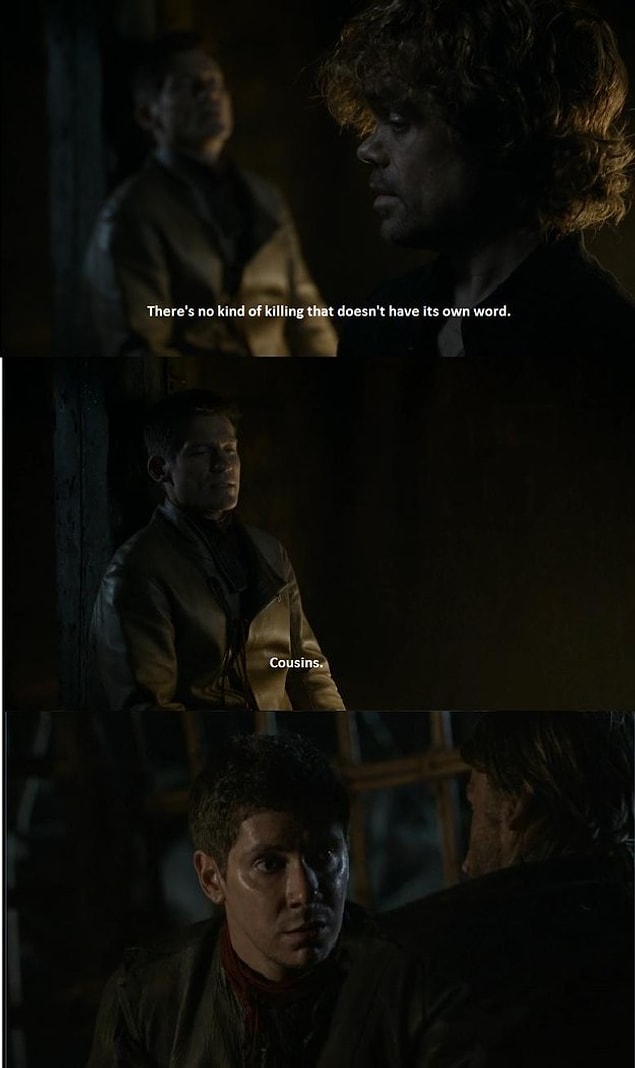 19. And here, Gendry teaches some stuff to Hot Pie about knights.

20. When Meryn Trant walks into Braavos in season 5, Mace Tyrell is singing to a certain, very meaningful song...