News
30 Funniest Amazon Reviews That Deserve An Award
30 Funniest Amazon Reviews That Deserve An Award
Shopping online has now become more and more popular because of fast transactions, more efficient methods of payments, and other known convenience.
Little did we know that it could also serve as a form of online entertainment. Apparently, you can now read Amazon reviews during your leisure time and be rewarded a good laugh!
The following are the best of the best Amazon Reviews that are so funny, they deserve an award!
1. A COMPLETELY MISLEADING BOOK!!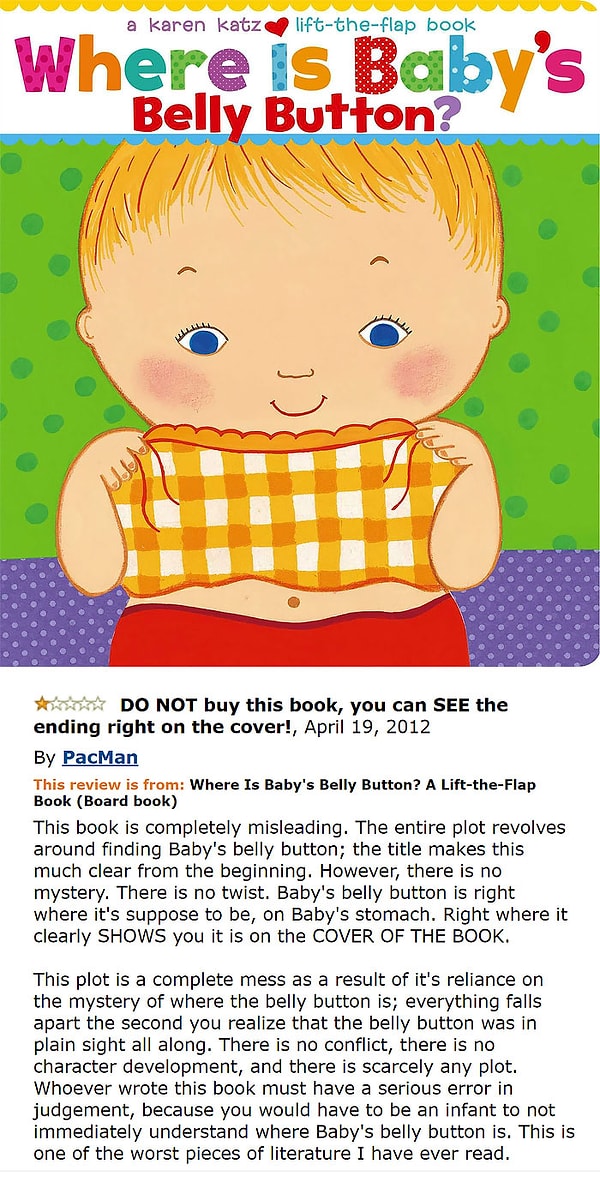 Where Is Baby's Belly Button? A Lift-the-flap Book had one parent shouting it's completely spoiling the fun by showing the literal answer on the cover of the book! We think it's hilarious!
2. TWO STARS FOR PAIN!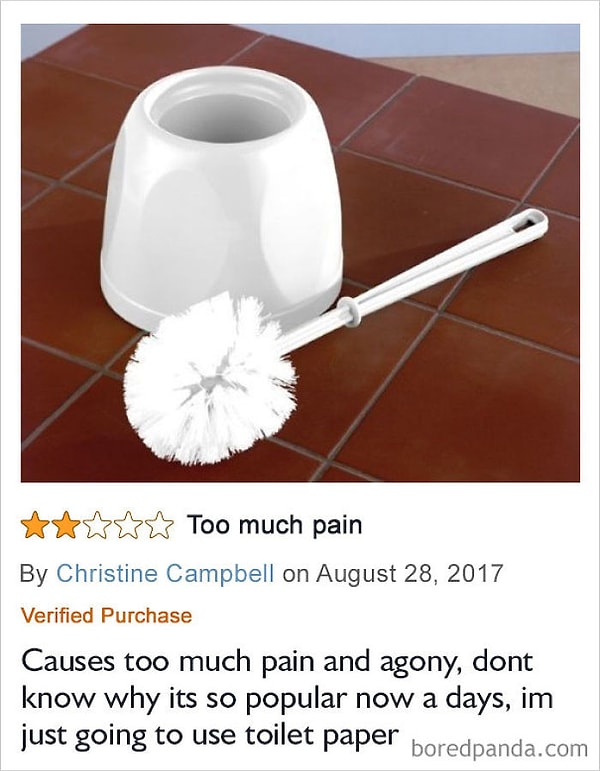 Oooohhhh... dude. We are sure you used it the wrong way. Maybe you're right--you should just use toilet paper instead.
3. PERFECT PEN FOR HER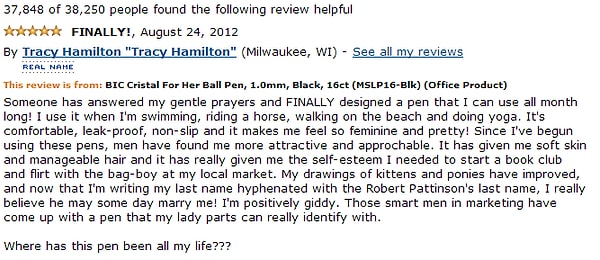 We are happy for you, girl. This pen may have been a miracle to be in your life but who cares!
4. THANK YOU WHEELMATE!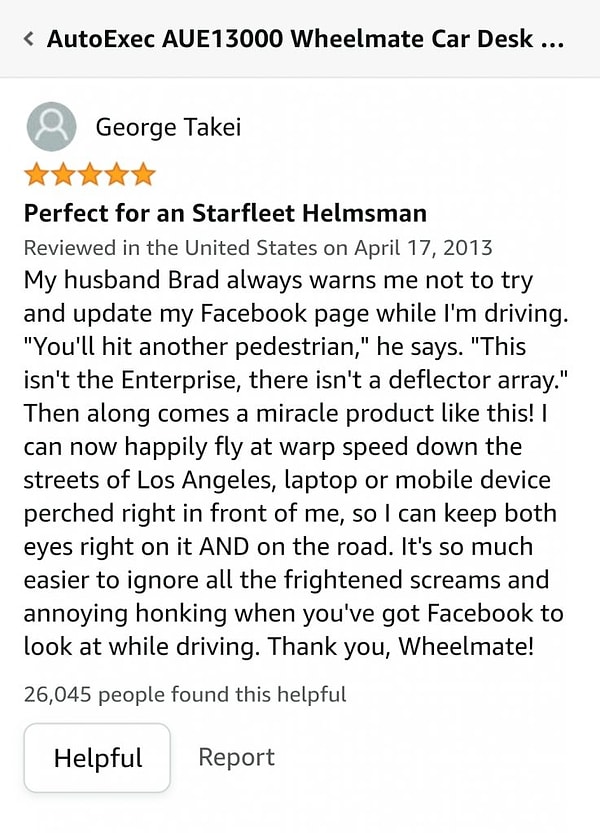 We're surprised that officer haven't tailed on you yet, George. And we're sure you're very careful! (Hopefully)
5. I AM KEEPING IT

So... are your teeth growing now too, Kelsey?
6. IT'S SO FLUFFY, I'M GONNA DIE!!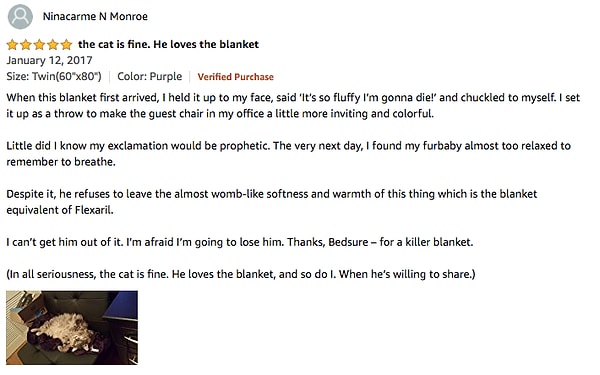 That cat-hooman relationship is so adorable! And we might want to also buy that OH SO FLUFFY BLANKET WORTH DYING FOR!!!
7. BANANA SLICER = MARRIAGE SAVER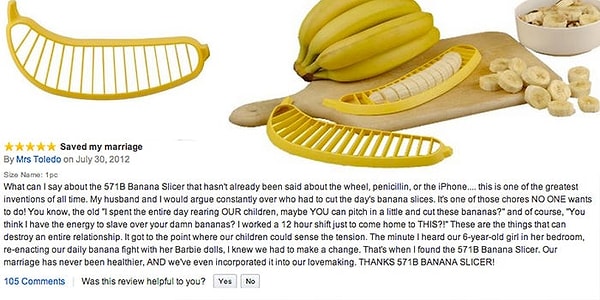 How many couples in America fight over cutting a banana? And... serious question, how do you... incorporate it in your love making? We want to know, for research purposes.
8. CANNOT RECOMMEND IT ENOUGH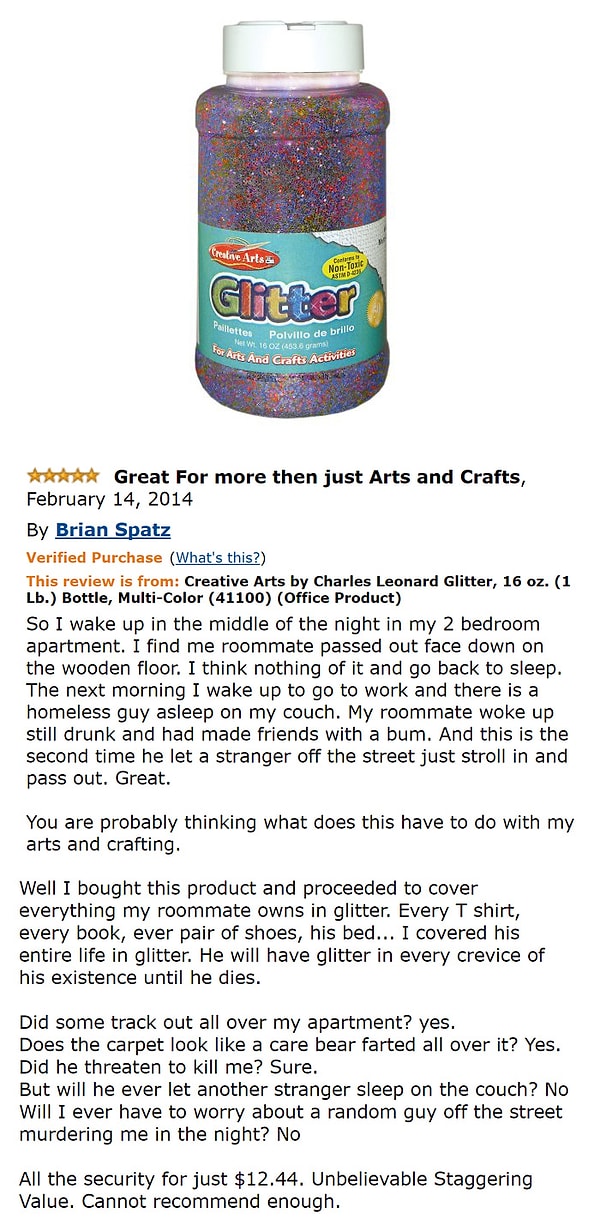 Thanks for the tip, Brian. We'll do this to our annoying roommate too next time! A bang for your buck!
9. TURTLENECK

We're sure your wife's not at fault for having a big head, James. Amazon should take that sweater back...
10. INVALUABLE BOOK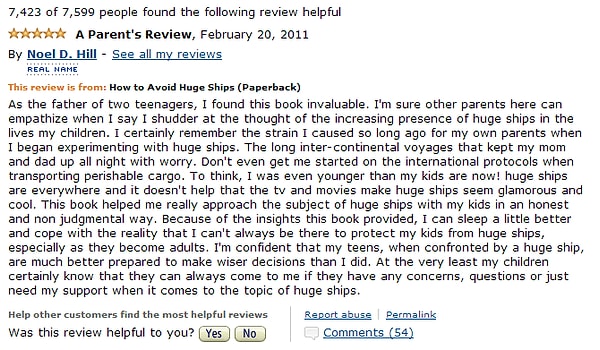 This dad of the year can lecture you about how to avoid huge ships without any shitty remarks. Book him for an appointment, got that?
11. THEY ARE NOT SUSPECTING ANYMORE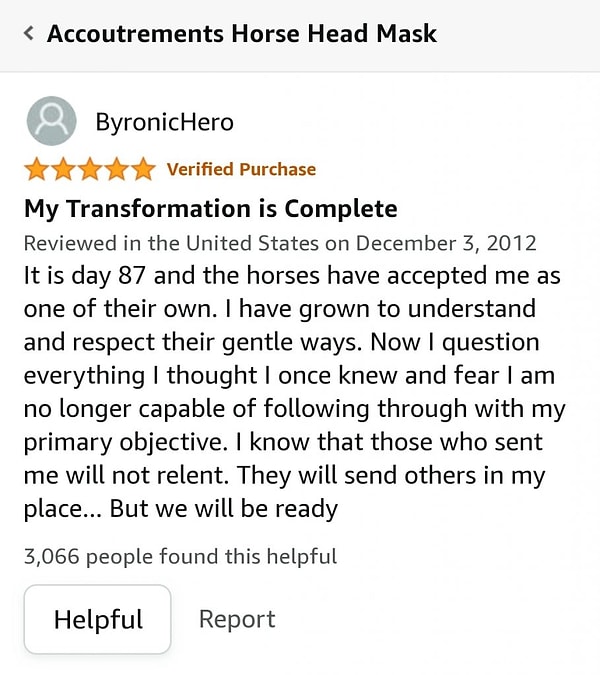 Congratulations on your successful transformation, Byronic Hero!
12. JUDY SAVED ME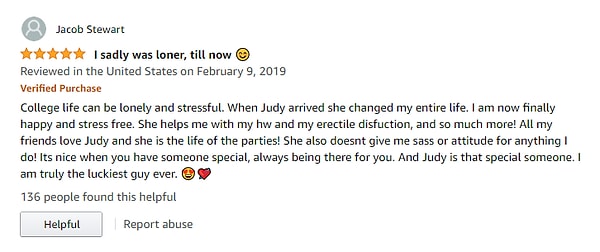 We don't know what we're gonna say. This makes us happy and sad at the same time...
13. GREAT FOR A DAILY HEART ATTACK!

We'd say it's small but terrible. Additionally, please don't judge a book by its cover next time.
14. DIFFERENCES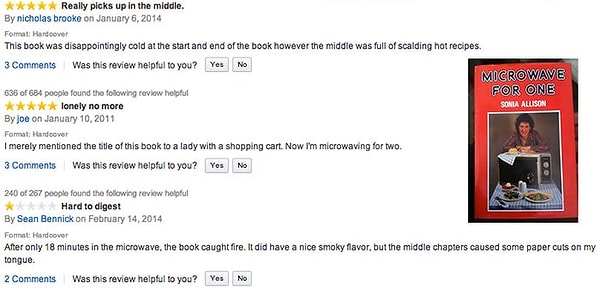 Although the picture depicts three different experiences, we're more concerned with Sean.
15. MEDITATION PYRAMID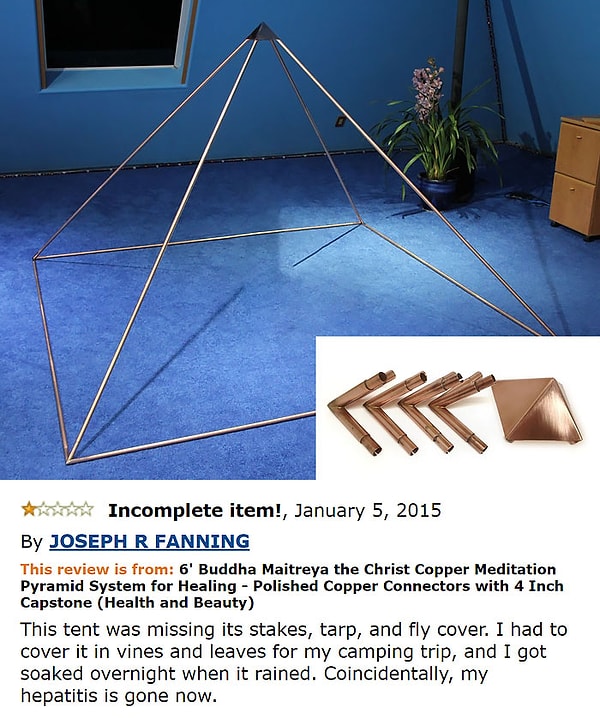 It did say it's for health and not camping, Joseph. but congratulations on your Hepatitis.
16. GRANDPA DIDN'T COMPLAIN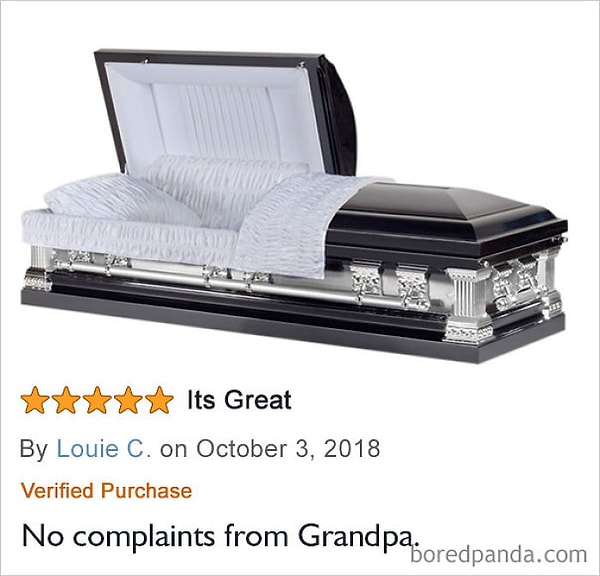 I'd be afraid if my grandpa complains...
17. TRUCE!!

That is definitely very smart!
18. PIZZA POUCH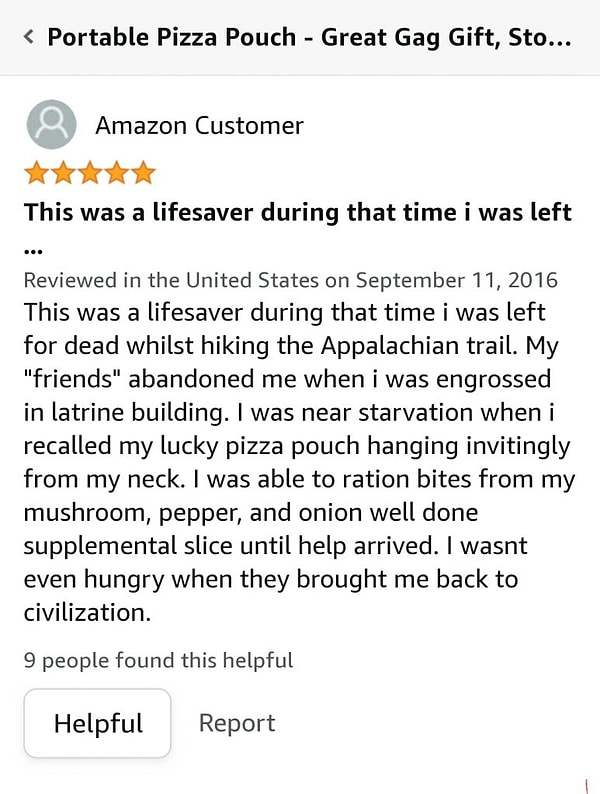 Tell me you're a pizza lover without telling me you're a pizza lover.
19. HE GOT HOTTER!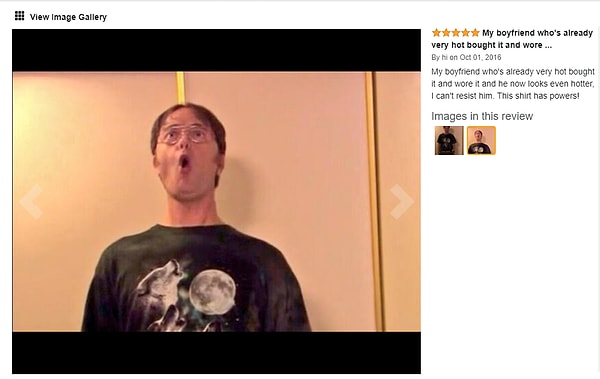 We're not sure if we agree with that statement, girl. But we do see that your boyfriend loves the shirt...
20. GIANT INFLATABLE MONSTER

Send us the link! We'd love to have it running down the neighborhood!
21. WEIRD FLEXES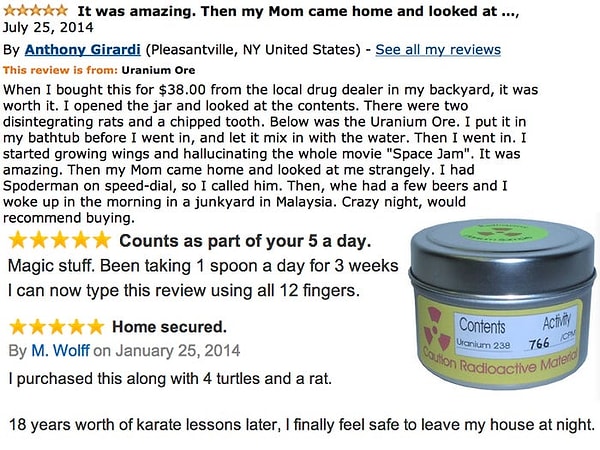 We're not sure if that's really how you use that, gentlemen. But we're happy y'all still alive.
22. RELATIONSHIP SAVED?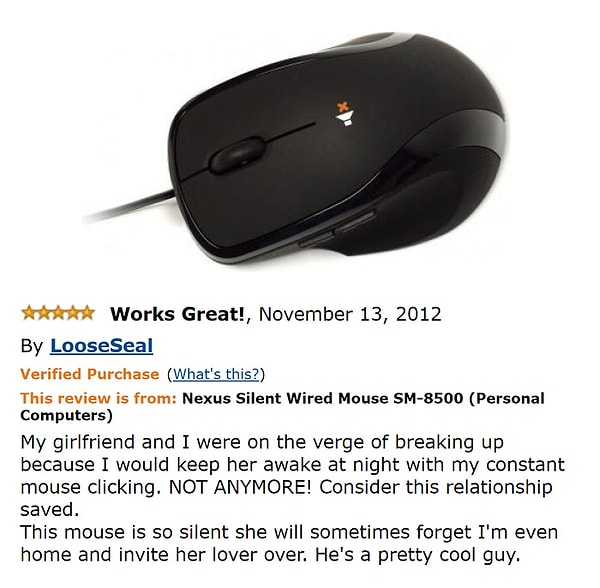 That's an unexpected plot twist right there, brother.
23. PERFECT CUTS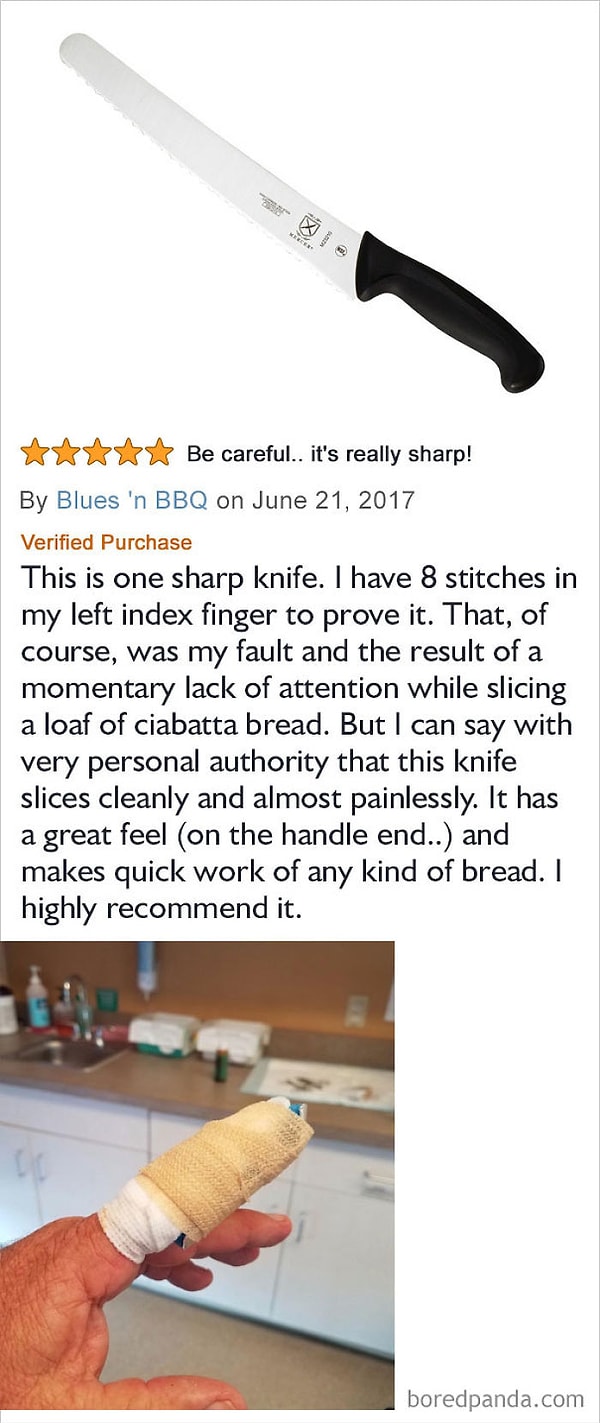 Please ladies and gents, be super careful about knifes and other sharp objects. Like, seriously!
24. POOR COWS

We say you either have become vegan for life, or you were... paid to shut up?
25. WORTH THE BUCKS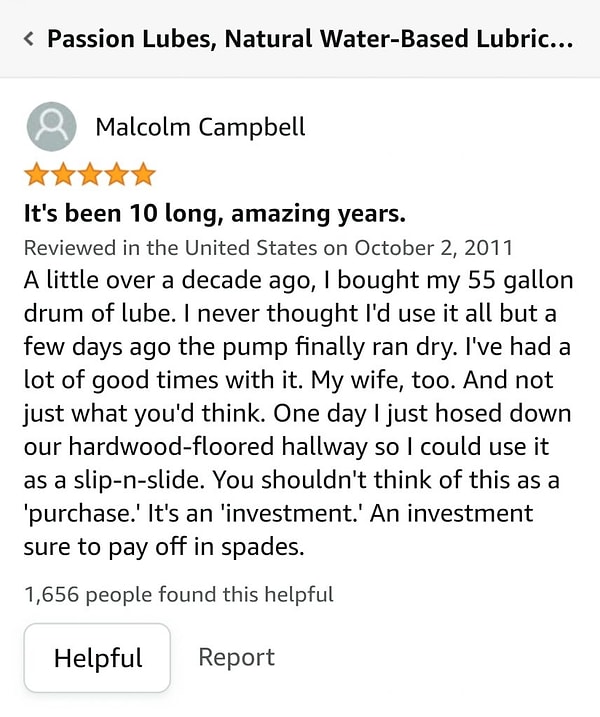 That would sound awesome on a boys night out. They'll never know it's lube. *wink* *wink*
26. THE WHITE PRIVILEDGE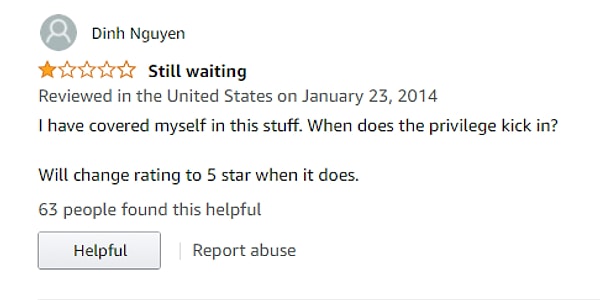 Well, we also don't know when that would come, Dinh... we're here waiting with you.
27. LIFE CHANGING STRAINER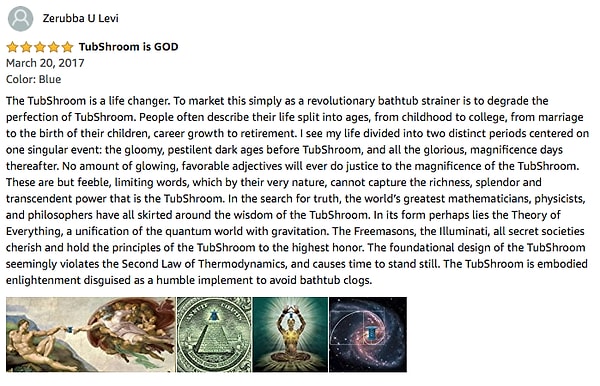 We can see that it really changed your life, Zerubba...
28. A WHOLE DIFFERENT KIND OF PARENTING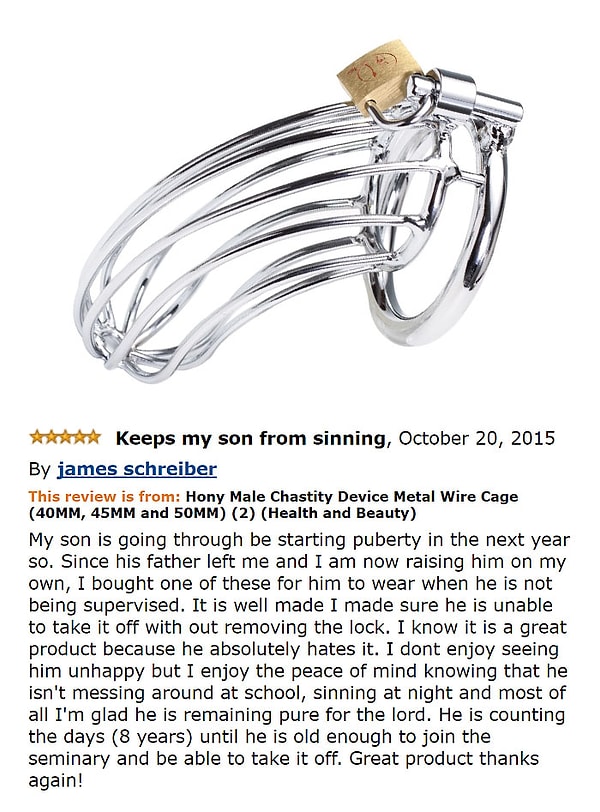 Good luck taking that to school, son. We home nobody gropes you down there... and mistakes it as erection.
29. A HOMEWRECKER MACHINE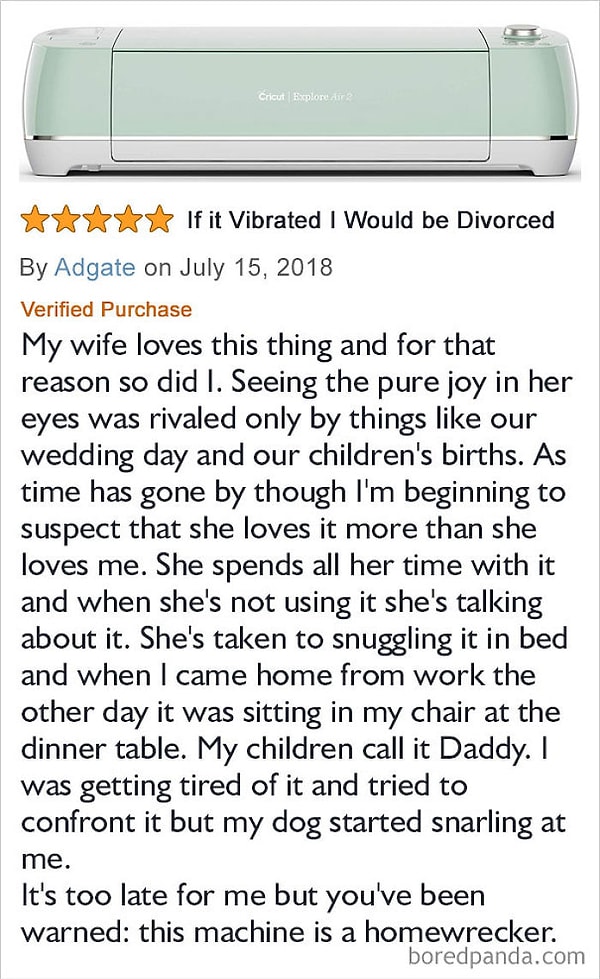 Prayers to you, comrade. And screw that homewrecker machine!
30. IT'S NOT FOR ME...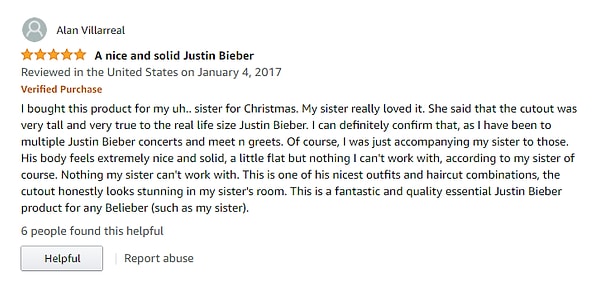 We know you also like Justin Bieber, Alan. that's definitely not for your sister...
That's it for today's post, folks. We hope you had a good laugh with these Amazon Reviews. See you on the next ones!
Scroll Down for Comments and Reactions