What Happens When 2 Princesses Get Married To Each Other?
Of course they live happily ever after! As we heard from !!!!Huffington Post!!!!, two women got married in a modern day fairytale. Yalonda and Kayla Solseng made a princess themed photoshoot for their engagement in Minnesota. Their love will surely brighten your day!
Kayla dressed up as Belle from Beauty and the Beast with a dazzling yellow gown, while Yolanda preferred to become Cinderella and wear a pretty blue dress.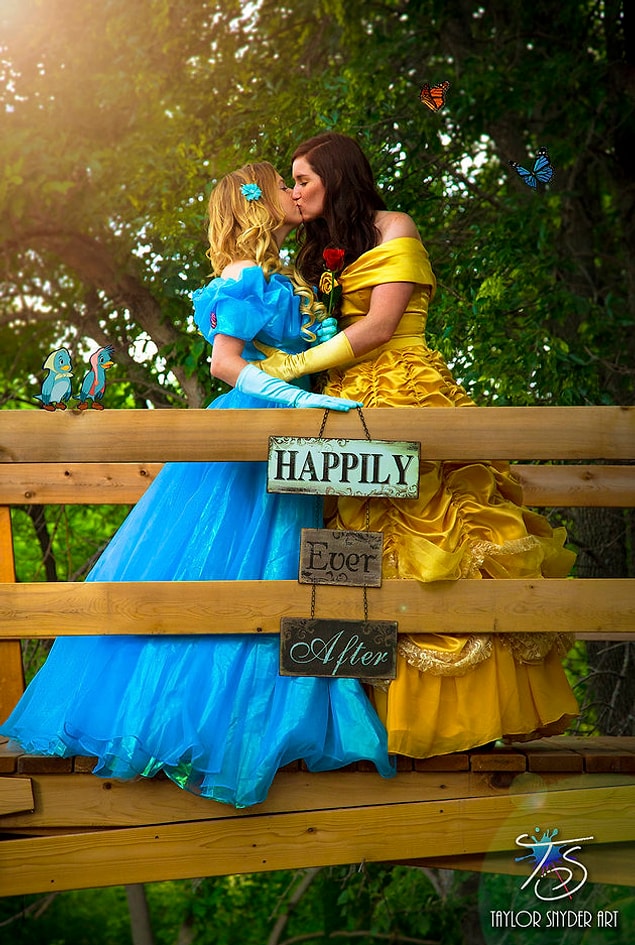 The couple, who has been together for two and a half years, is obsessed with the TV show "Once Upon A Time. "That show rewrites fairytales and this was our modern-day fairytale," said Kayla.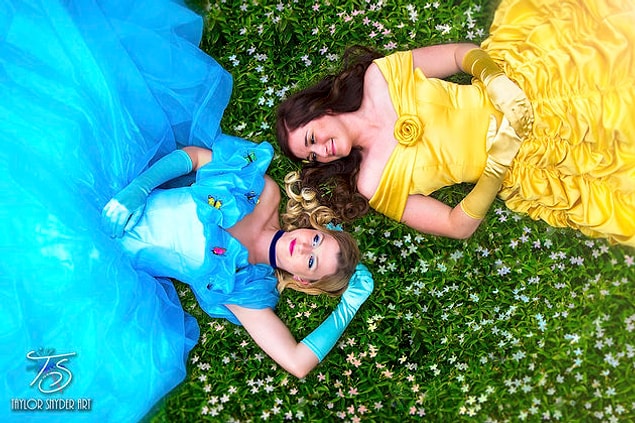 The couple met on the online dating website Plenty Of Fish, and fell in love at first sight. "Our connection was like none other. We then hung out every single day from that day on for the next three weeks. We couldn't get enough of each other!"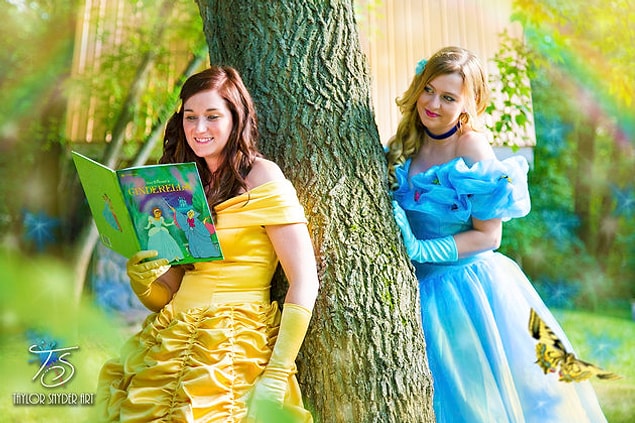 After they dated for 9 months, Yolanda surprised Kayla with a fairytale book where she illustrated their own love story. The couple was on a trip in Switzerland, where Yolanda proposed.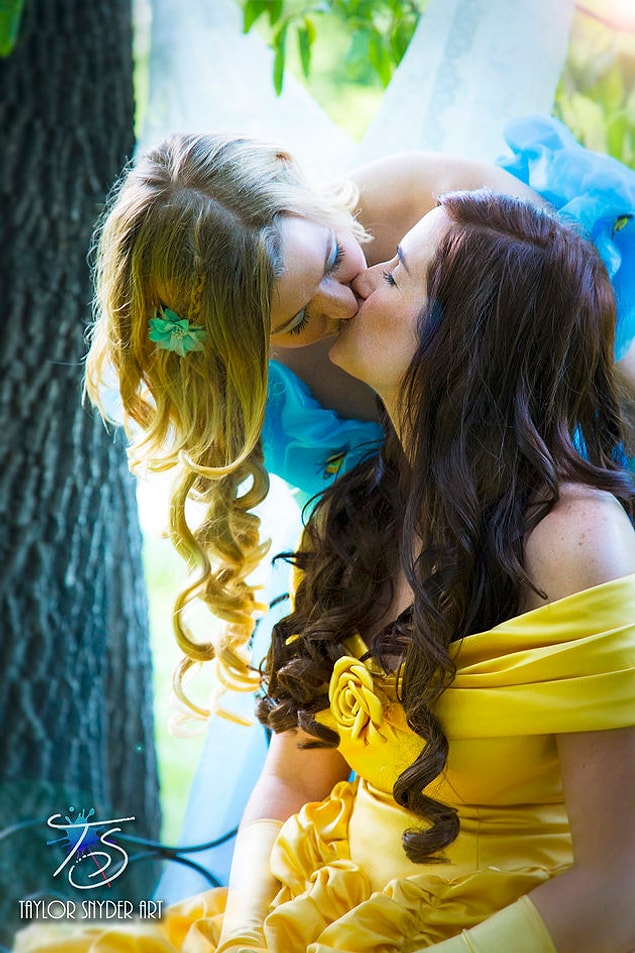 LGBT Facebook page Have A Gay Day shared the couple's pictures, where they got 17,000 likes and 8,000 shares! The couple wants to inspire other LGBT couples.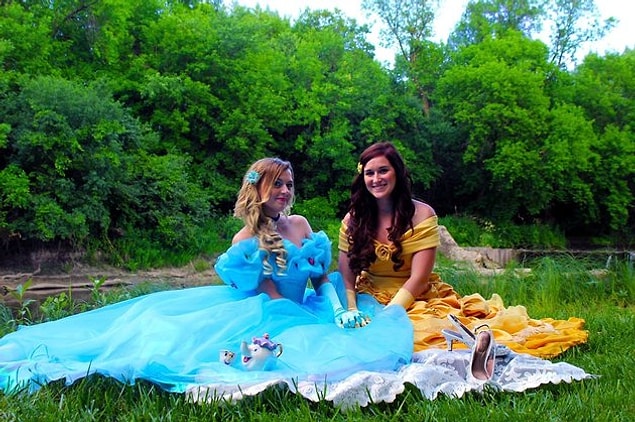 "Gay marriage has been legalized in the U.S. for over a year and we hardly have gay or lesbian characters in children's movies, let alone them being main characters," Yolanda said.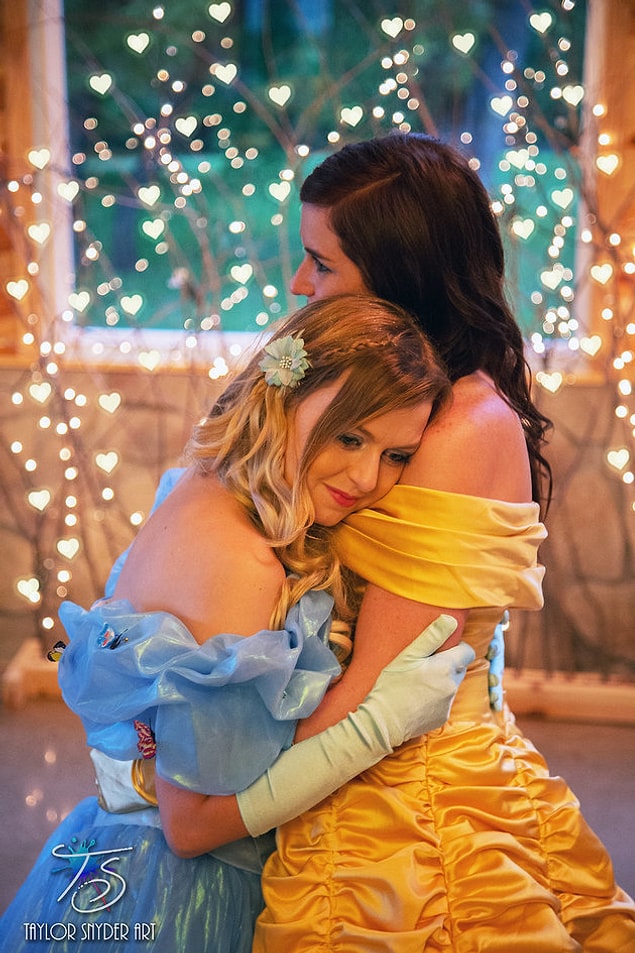 They believe kids want to be the characters they grow up with, but they feel like none of the characters represent LGBT kids, so they feel alone. "I want our photos to be shown to kids and families as a way of saying it's okay to be who you are. It's okay to be with the person you love" says Yolanda.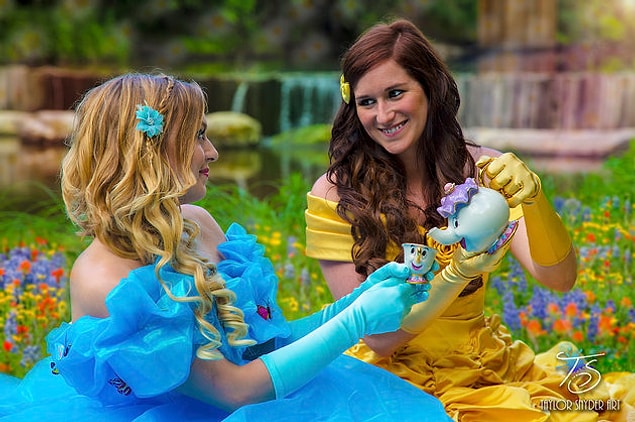 We wish happily ever after to this brave couple who is not scared to go after their dreams! 😊