News
Khloe Kardashian Receives Brain Trauma Diagnosis
Khloe Kardashian Receives Brain Trauma Diagnosis
Khloe Kardashian and Tristan Thompson began dating in 2016. Since the start of the relationship, both stars have primarily been in the news for one thing: infidelity. While Khloe has announced that she has broken things off with Tristan, the effects of the numerous cheating scandals have done a number on Khloe. This time in the form of brain trauma.
Timeline of Tristan Thompson's Cheating Scandals
Tristan Thompson has earned quite a reputation for infidelity. In recent years, accounts of the NBA star's cheating have constantly appeared in different tabloids. Tristan's first cheating scandal occurred in 2018. In a video that surfaced online, Tristan was seen messing around with two women while Khloe was pregnant with the couple's first child, True. Khloe forgave Thompson, and the pair got back together not long after.
However, Tristan persisted with his cheating. This time, very close to home. In February 2019, there were reports that Tristan had messed around with Jordyn Woods, Kylie Jenner's best friend. Social media went crazy with thought pieces because not many expected that Tristan would have still messed around with anyone after Khloe had initially forgiven him, and certainly not with his sister-in-law's best friend.
Kylie Jenner and Jordyn Woods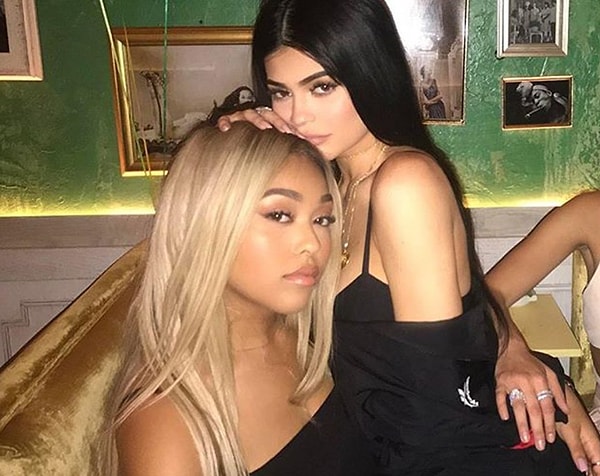 Although TMZ reported that the pair had broken up due to the scandal with Jordyn Woods, the supposed breakup did not last long. While Jordyn Woods remained exiled from the family, Khloe took Tristan back, and the pair continued their relationship. Tristan, unsurprisingly, continued with his infidelity.
In December 2021, an exclusive post from US Magazine detailed how Tristan had fathered a baby with Maralee Nichols, a fitness model. Afterward, Nichols sued Tristan for child support. The court ruled that Tristan was, in fact, the father of the baby. Realizing this, Tristan took to Instagram and posted a streak of apologies. One of his messages read: 
"Khloe, you don't deserve this. You don't deserve the heartache and humiliation I have caused you. You don't deserve the way I have treated you over the years. My actions have certainly not lined up with the way I view you. I have the utmost respect and love for you. Regardless of what you may think. Again, I am so incredibly sorry."
Maralee Nichols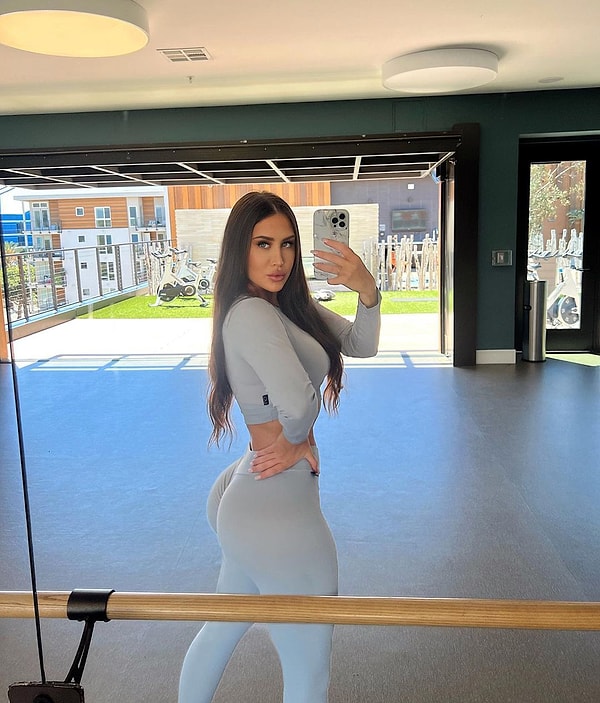 After the news of Tristan's baby with Nichols, tabloids reported that Khloe was expecting another baby with Tristan via a surrogate. Social media had a lot to say about this development, with many urging Khloe to get out of the relationship. However, in the most recent episode of The Kardashians, Khloe sheds light on what exactly went down.
Lies, Misconceptions, and a Brain Injury
In the most recent episode of Hulu's The Kardashians, Khloe opened the can of worms on her relationship with Tristan. Khloe stated that contrary to social media assumptions, Tristan constantly encouraged her to do an embryo transfer. while knowing he was expecting a baby with another woman. She also stated that she felt frustrated after she found out about Tristan's baby with Maralee Nichols. 
In another shocker, Khloe confirmed that she had been secretly engaged to Tristan for about nine months before finding out about his affair in December. But these reports are not as jaw-dropping as what followed.
Khloé Kardashian Reveals Tristan Thompson PROPOSED to Her
We have all felt heartbroken at some point in our lives. The occasional heart clenching and unending tears are not new, but brain trauma is. In the most recent The Kardashians episode, Khloe conducted an MRI scan with her step-sister, Kendall Jenner. The results were shocking.
The MRI showed that Khloe had experienced brain trauma due to Tristan Thompson's constant cheating scandals. These results were probably due to the numerous emotional heartbreaks she had to endure for four long years since Tristan's first infidelity report surfaced.
Social Media Reactions
Since news broke out that Tristan's cheating messed with Khloe's brain, social media reactions have been mixed. Some users have been highly empathetic towards Khloe's plight. For example, one tweet by Twitter user "@nxshad" stated: 
'This is so sad. I can't imagine the stress of having to go through such betrayal publicly so many times.' 
However, others have not felt so sympathetic. Another tweet read: 
'They want people to feel bad for her so bad. She got cheated on just like millions of other people, and she went back for more. Chile, please…'
Some social media users have also suggested that this might not be the end of the relationship despite all that has happened. However, more people are keeping their hopes up that these trauma results will be the straw that eventually breaks the camel's back.
Scroll Down for Comments and Reactions