Melania Trump Threatens To Sue YouTuber Over Autistic Son Claims!
It's only been a short period of time since the Trumps made it to the head of the country but we're already getting swarmed with brand new scandals and allegations. Melania Trump recently threatened a YouTuber over video implying her son Barron has autism. Melania is known to hire a lawyer who nicely asked the YouTuber to remove the video. Turns out this YouTuber is the American actress and comedian Rosie O'Donnell.
A YouTuber who faced a legal threat from Melania Trump over a video which claimed her son Barron could be autistic has vowed to remove the clip.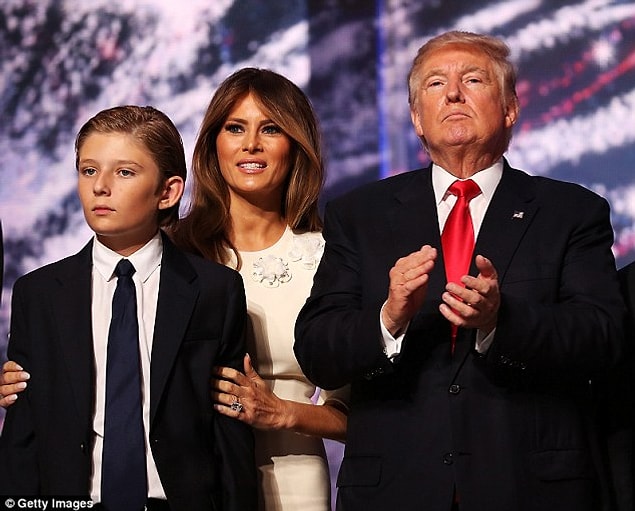 Rosie O'Donnell defended speculating if Barron Trump was autistic, explaining that she had come to recognize symptoms after her three-year-old daughter Dakota (above) was diagnosed with the condition earlier this year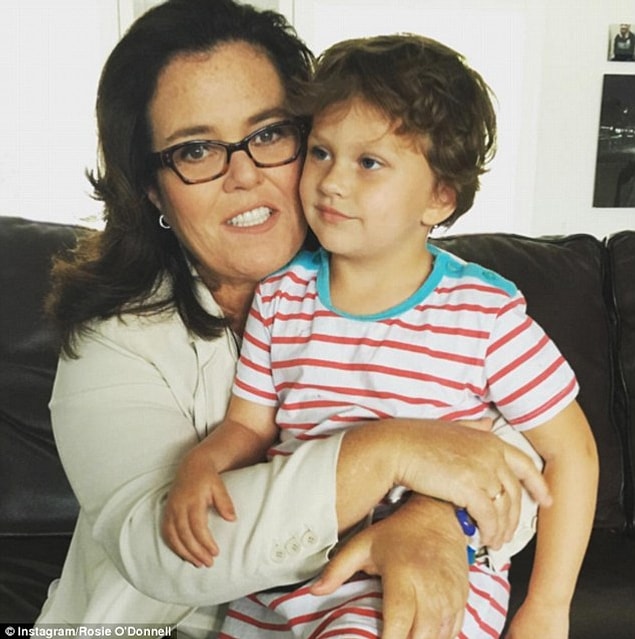 The row began on Monday when O'Donnell shared an anti-bullying video which speculated that the president-elect's 10-year-old son may have the condition.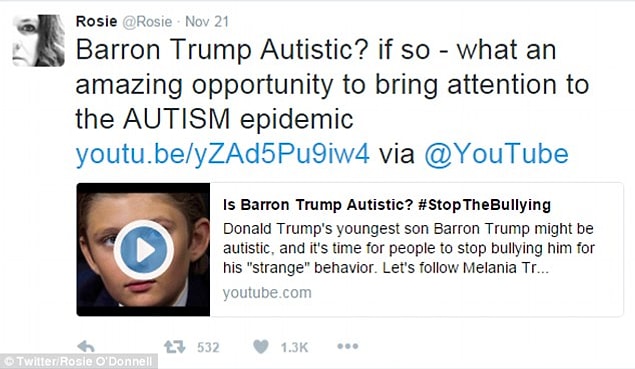 Among apparent 'signs' of autism that were pointed out by the video was Barron's style of clapping during his father's appearance at the Republican National Convention.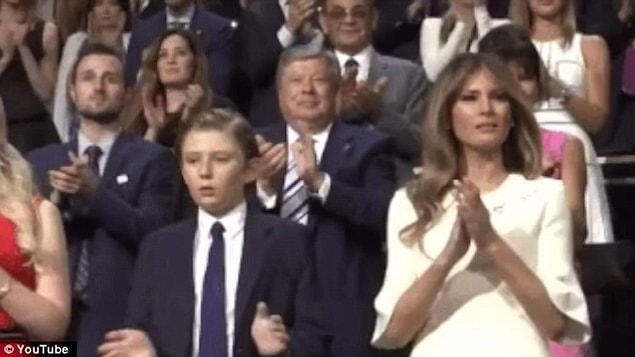 The video implored social media users not to 'bully' Barron. It said his straight face during his father's acceptance of the nomination was another indicator of autism.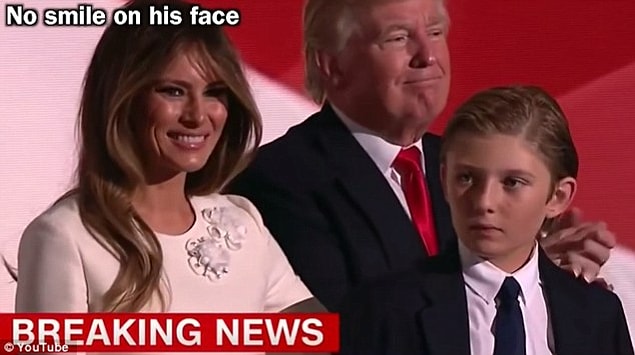 The video speculated that Barron may be autistic based on the way he clapped during an appearance at the Republican National Convention in July with his family.