Romani Bride Wearing £175,000 Wedding Dress Showered In Gold And Money!
According to an article published on the Daily Mail, a 19-year-old Slovakian sported a £175,000 dress and was showered with gold during an extravagant four-day wedding celebration!
The video of Evka and Lukas' nuptials in Slovakia has gone viral on the web in eastern Europe and Russia. In the ultimate Big Fat Gypsy Wedding, the bride had gold and money thrown at her.
Source:
http://www.dailymail.co.uk/news/artic...
A 19-year-old Slovakian sported a £175k dress during her wedding to Lukas in a gypsy wedding. 😅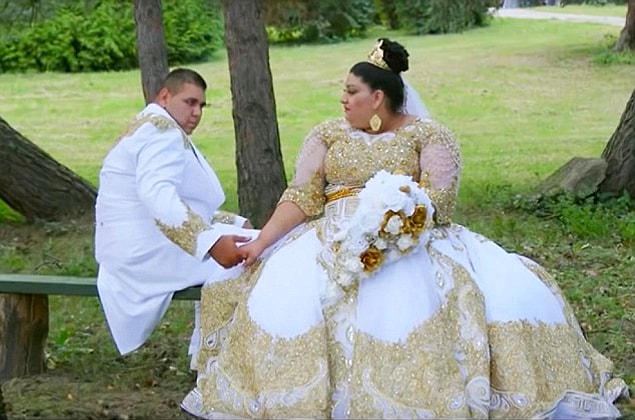 The newly wed couple enjoy their extravagant wedding celebrations in Slovakia.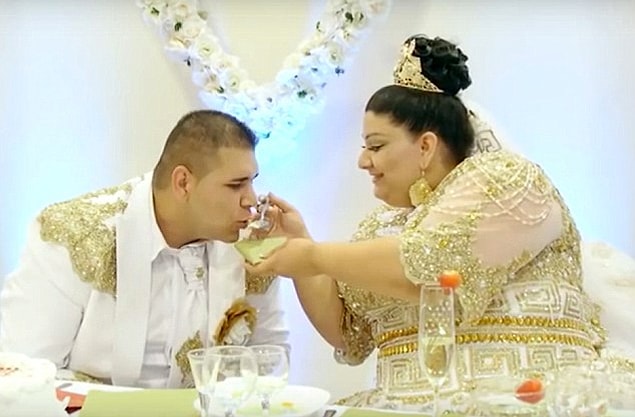 The bride, Evka, had hundreds of Euro notes thrown at her during the celebrations.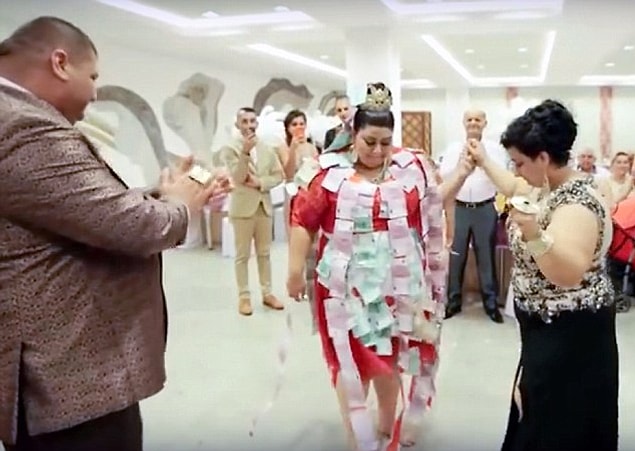 The bride wipes a tear from her eye as she became emotional during the glittering celebration.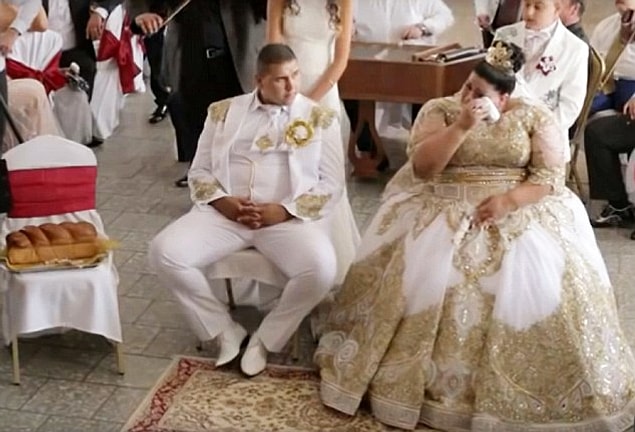 A guest said: 'The wedding celebration lasted for four days and cost a modest 35,000 euro (£30,375).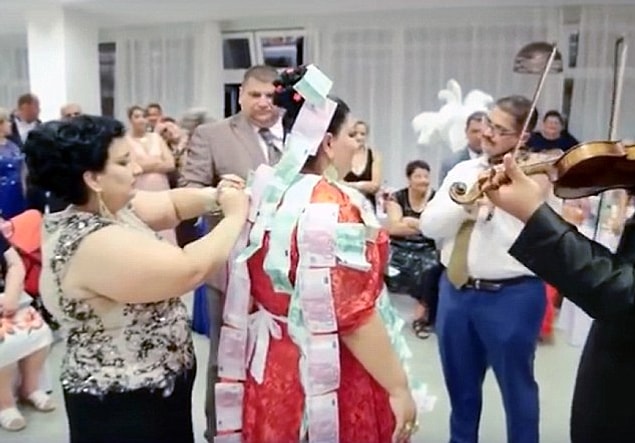 The report highlighted the 'very sweet moment' Evka and her 20-year-old groom 'seemingly alone except of the camera, count the wads of money in a very business-like manner'. 😅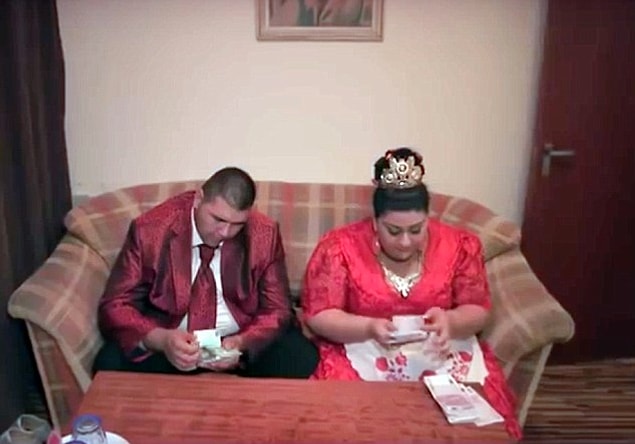 😒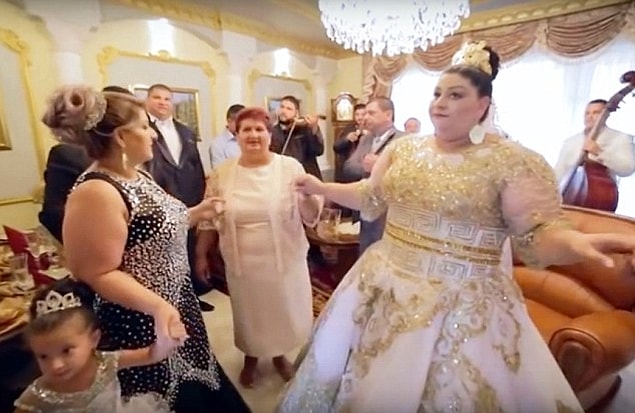 Slovakia's census in 2011 showed there were 105,738 Romani people in the country, which equates to two percent of the population.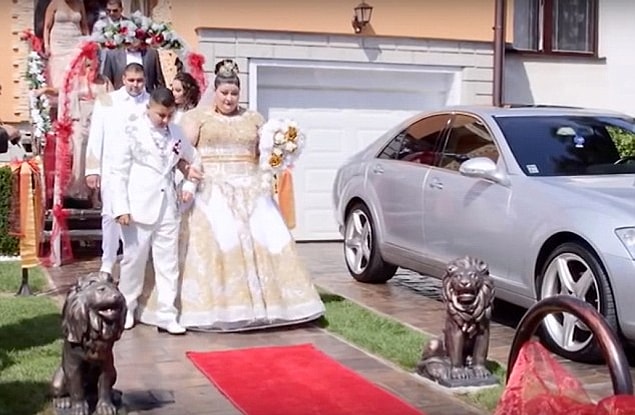 The newly wed couple during their first dance of the glitzy wedding celebrations in Slovakia.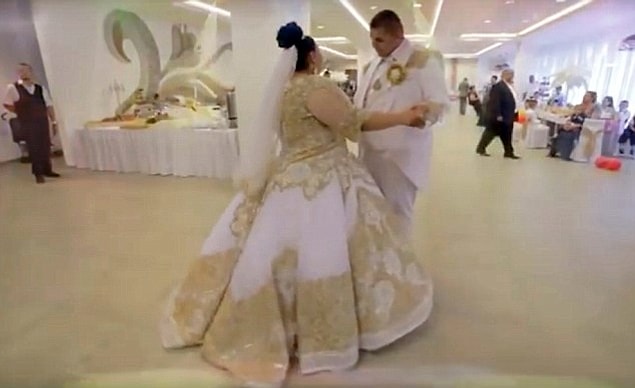 Wishing all the best things in life (aside from all the gold and money) for the newly married couple! 😅