Man Caught Licking A Family's Doorbell For Straight Three Hours!
A man caught on security camera licking family's doorbell for three hours!
A man spent three hours licking a doorbell as a family slept inside and now police is searching for him.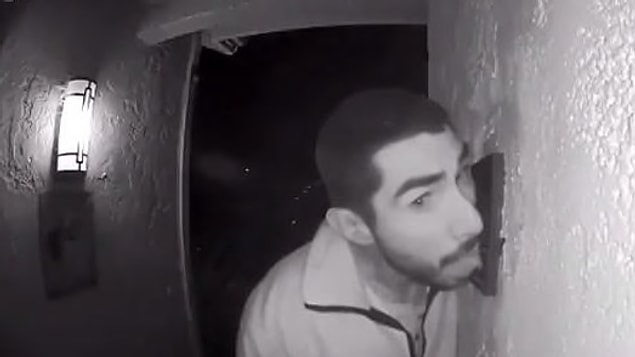 The clear footage shows that he leads his head against the intercom outside and licking the doorbell from several different angles.