Latest Trend: "Hidden Rainbow Hair"
Mymodernmet compiled the content for those who both want the rainbow colors in their hair and not compromise from being natural. You don't have to pick between these awesome colors and being natural anymore thanks to this technique, which reveals the colors only when you want it! Way to keep it both low-key and awesome!
This latest trend is based on a mermaid look, which involves the striking shades of silver and different colors.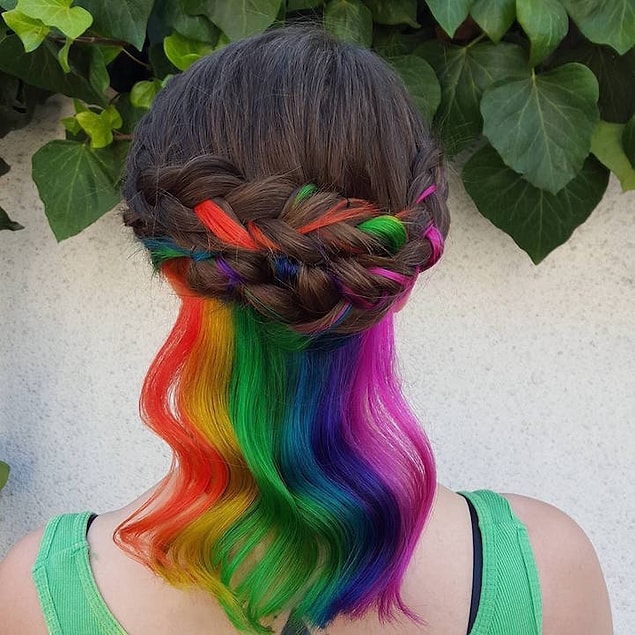 These unusual shades are quick to attract everybody's attention.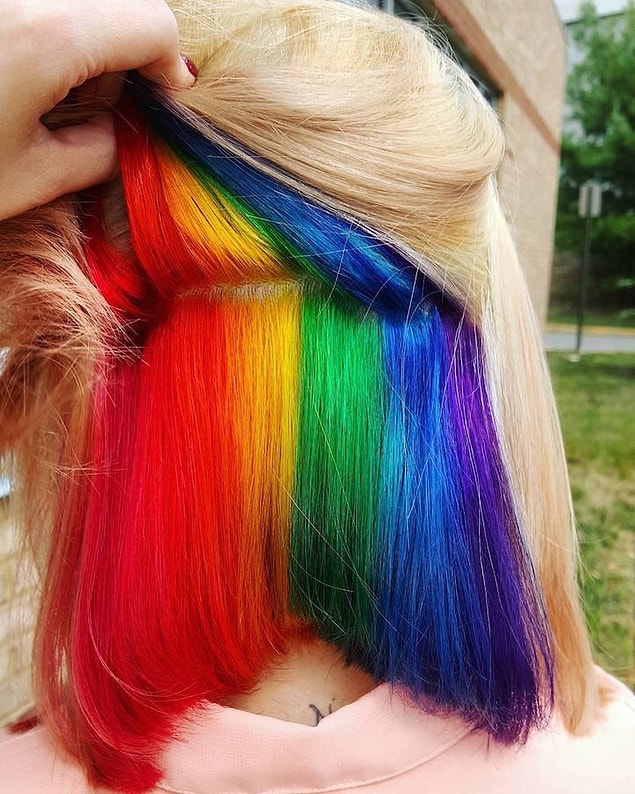 Some of you might want to have it all, i.e., both carrying these awesome colors and keeping your natural look.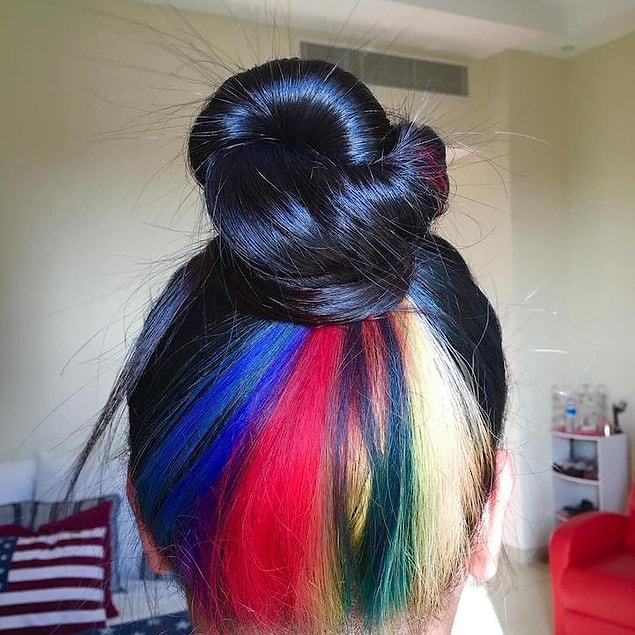 Then this is the thing for you. "Hidden Rainbow Hair" not only adorns your hair with vivid colors but also help you conceal them.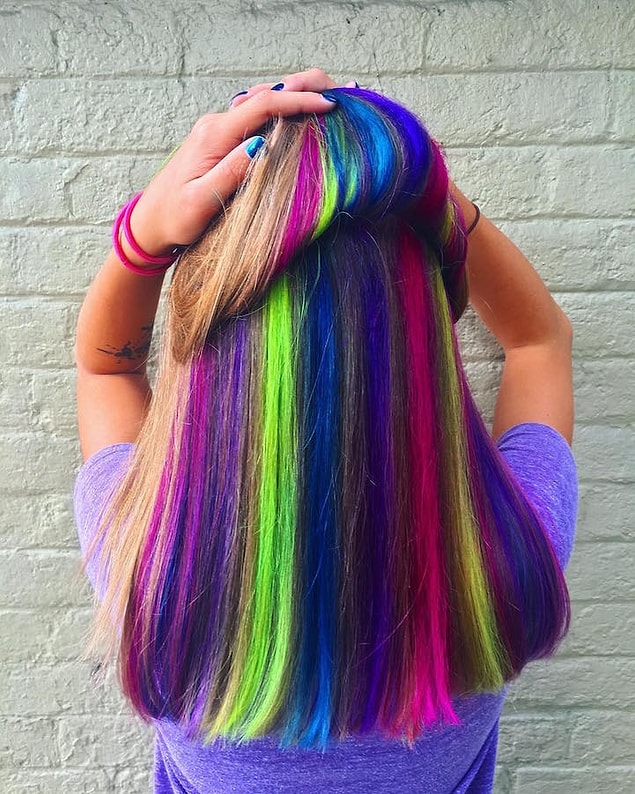 The colors are applied in a way that they are hidden under your natural hair and hair color.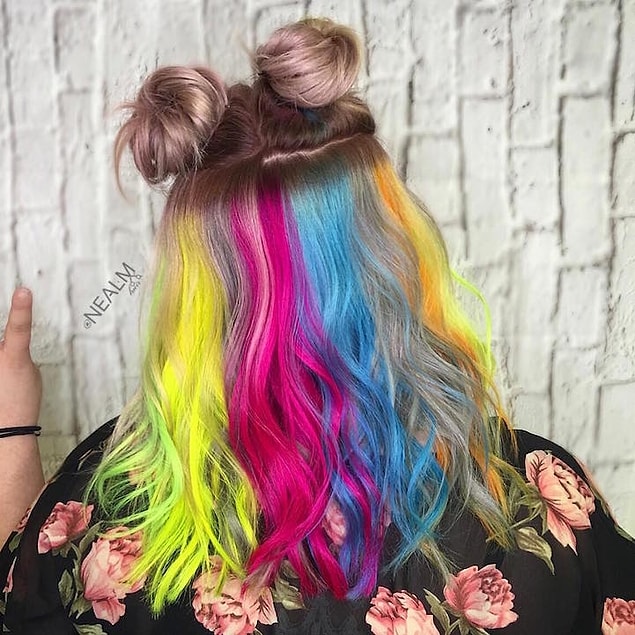 Nobody will know that your hair is dyed as long as you wear your hair down.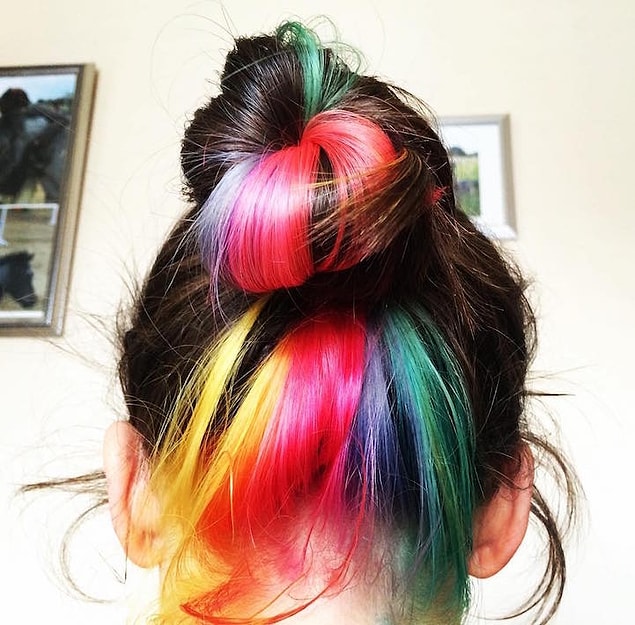 But once you make a bun or pony tail, those awesome colors reveal themselves!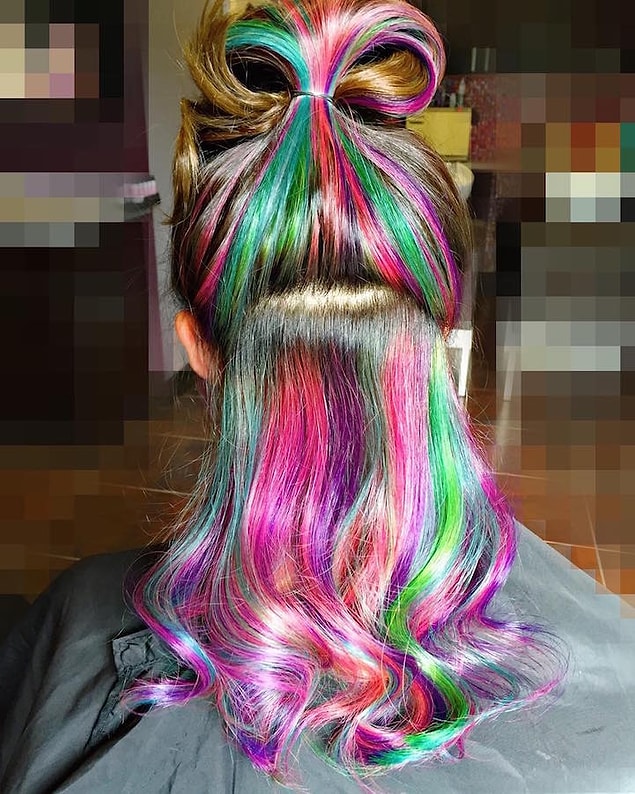 You can have flashy or pastel colors, it is up to you.