Believe It Or Not: Big Blue IKEA Bags Are The New Fashion Item!
The IKEA Frakta bag has recently become a sensation after high end brand Balenciaga created its own replica. The people are surprised by the similarities between those bags.
DIY-savvy Instagrammers are using the Frakta's sturdy blue material to create IKEA-inspired fashions that are, surprisingly, both functional and stylish.
1. Balenciaga bag vs IKEA's Frakta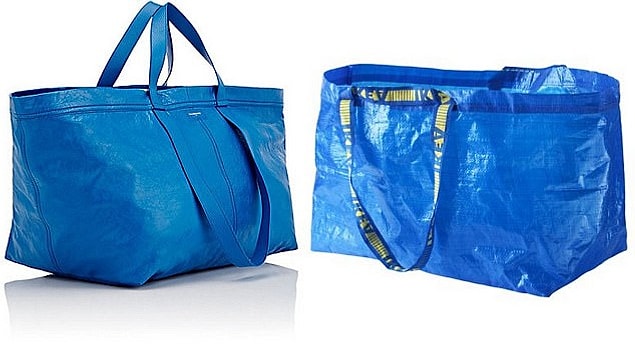 2. This is the aforementioned Balenciaga bag which costs exactly $2,145.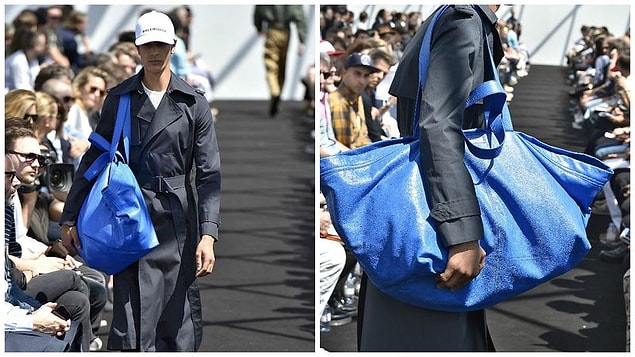 3. IKEA has been selling the Frakta tote bags for many years. Now, crafty types are using the blue plastic as raw material for their fashion designs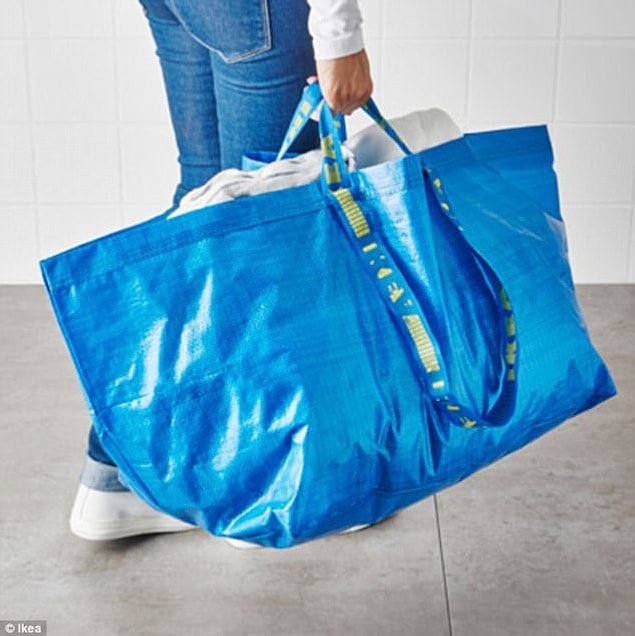 4. Dutch shoemaker Studio Hagel used the IKEA Frakta tote to create a version of Balenciaga's Speed Trainers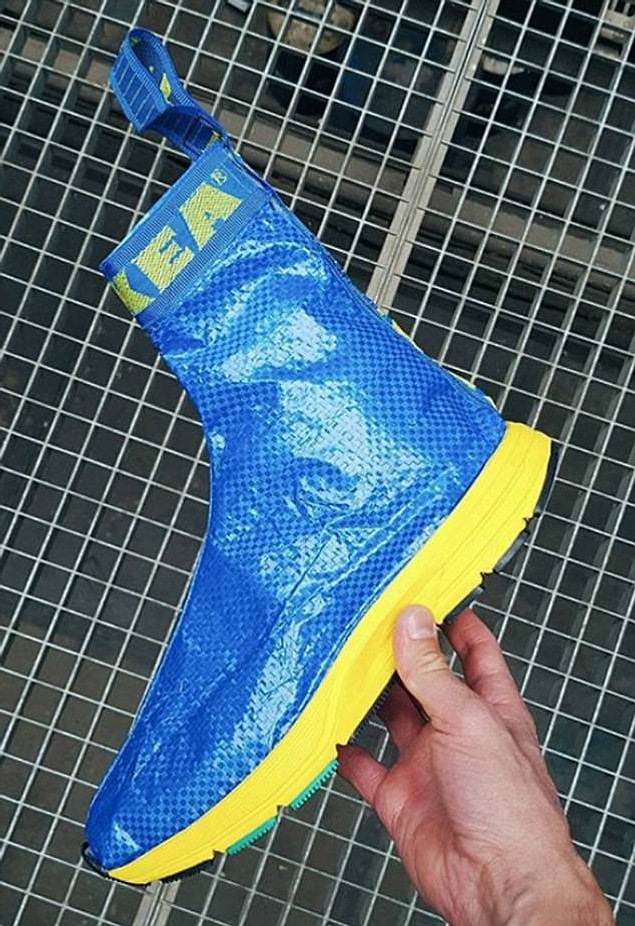 5. Fashion meets function: Chinese designer Zhijun Wang created this anti-pollution mask. The design was re-posted to High Snobiety's Instagram page and received more than 31,000 likes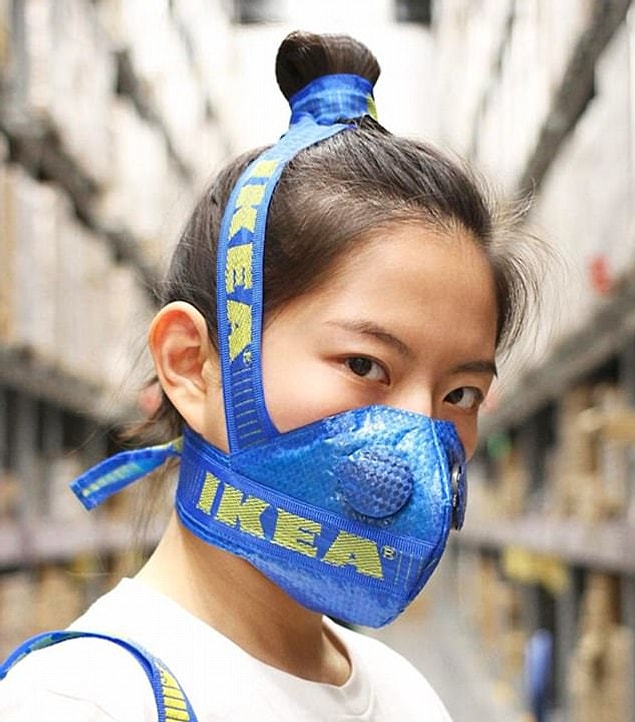 6. Limited edition! Unfortunately, many of the IKEA items that have become Instagram-famous in recent weeks are one of-a-kind and not for sale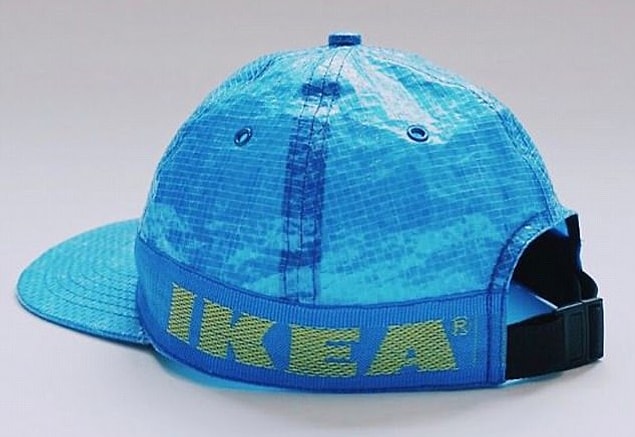 7. eeling blue: At least you know your custom IKEA bucket hat will keep you dry, as its made out of Frakta's air-tight plastic material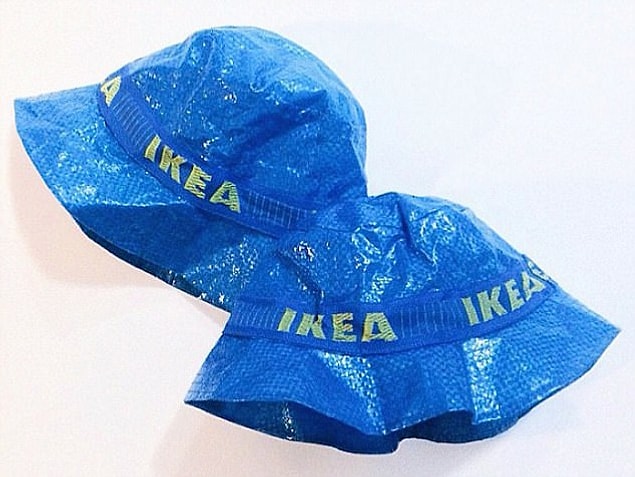 8. Dress-ed to impress! This custom Frakta dress is so cute, you may not even might the overwhelmingly loud crinkling sound it would make when you walk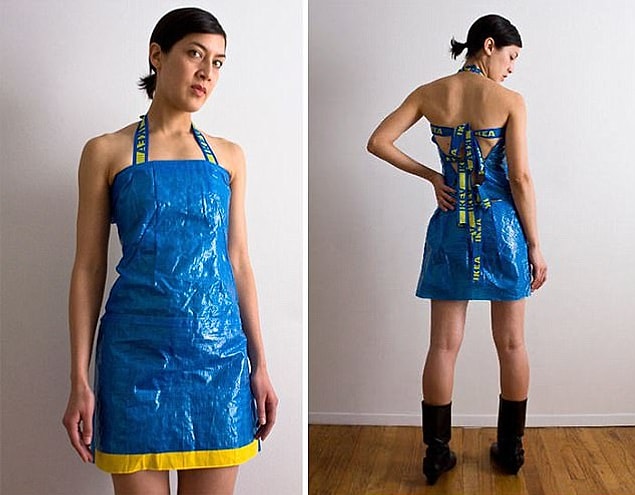 9. Scandalous! Someone clearly loves IKEA so much, they went ahead and created a thong in honor of the Swedish design chain (though it's likely not very breathable)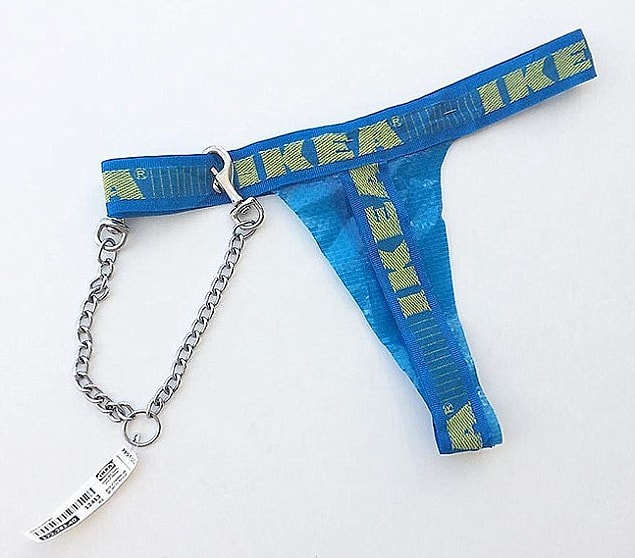 10. From one bag to another: This savvy sewer took a simple tote bag and created this complex, detailed knapsack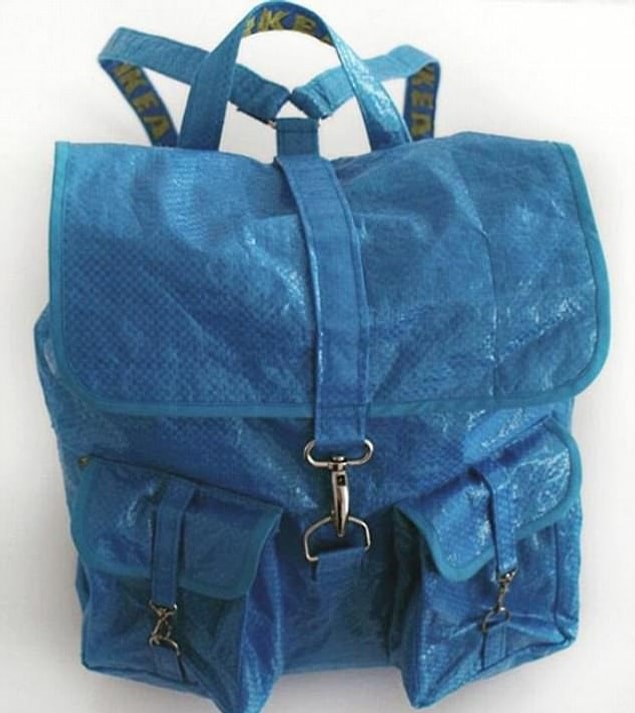 11. Some are showing their Frakta love in more discreet ways, such as this tote bag-handle-turned-choker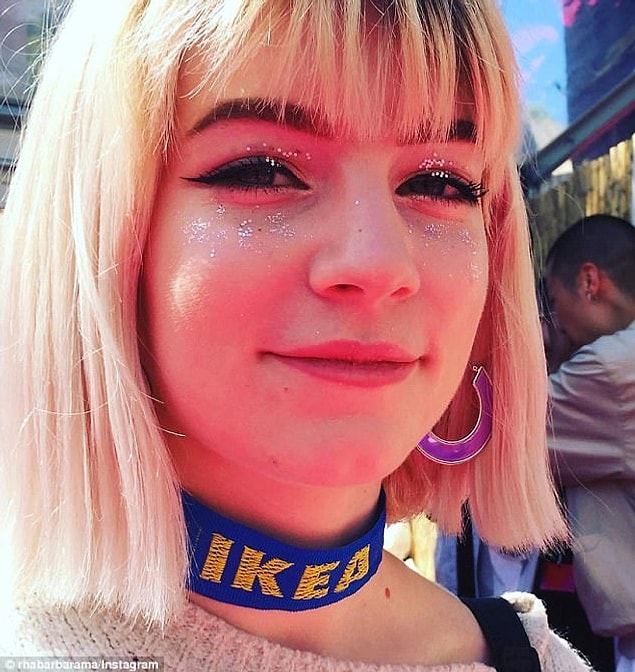 12. This wallet will certainly stand the test of time with its sturdy materials - and it's big enough to hold 99 cents, the price of a Frakta tote bag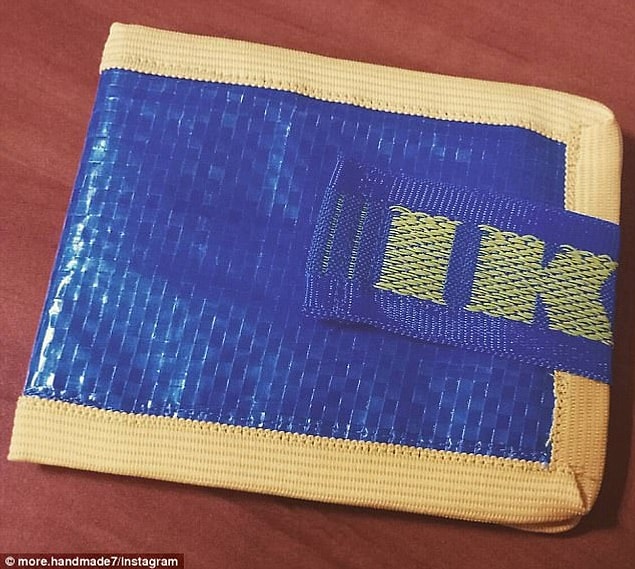 13. For those who are looking for a touch of something blue.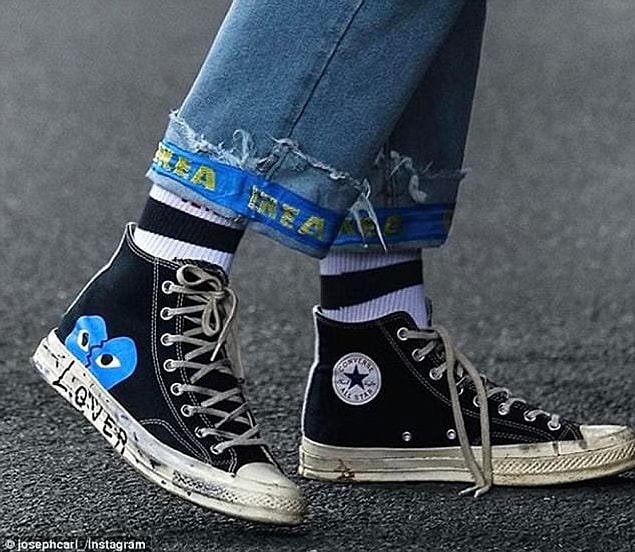 14. With the help of a yellow ribbon you can make the most stylish party dress ever.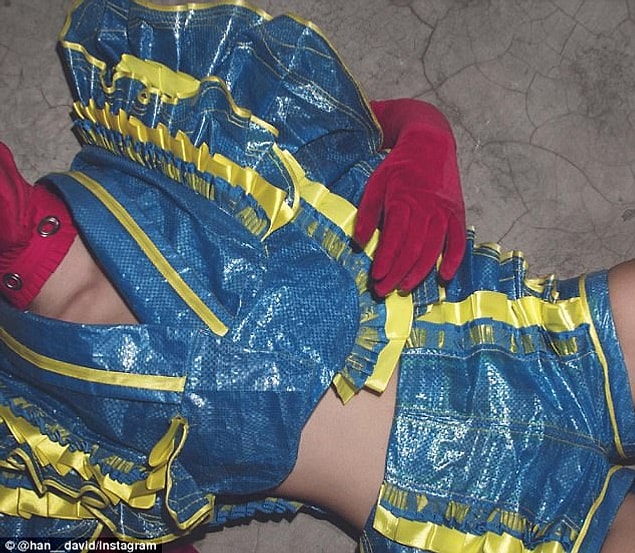 15. If you're looking for something edgy, FRAKTA has your back. This is FRAKTA's editorial debut, btw.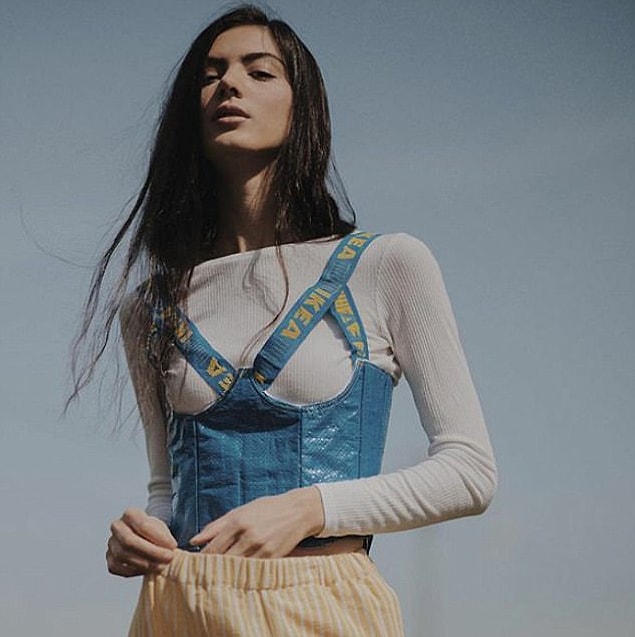 16. Matchy-matchy: There's nothing classier than being able to match your pants to your tote bag