Attempted Military Coup Fear In Turkey!
Earlier this evening both Bosphrous bridges were shut down to incoming traffic towards the European side by military forces, including tanks and heavy armored vehicles. Users shared their anxiety and fear via Tweets and just about the same moment, reports from the capitol Ankara came in about fighter jets flying low.
PM Binali Yildirim said this was an attempted take over and said this attempt will not be allowed and everyone involved will be prosecuted harshly. 
Istanbul Chief Prosecution office immediately took legal action.
UPDATE: There are rumors of violent clash, gunfire and even smoke rising from the Presidential Palace! Read the full story below. President Erdogan said the people will overcome this.
National news agency (AA) and many media sources said Turkish Armed Forces has taken over the government as well as commander in chief reportedly held hostage. 
On the Turkish National Television, the reporter made an announcement about the military coup. However, no one still knows what is going on. 
President Recep Tayyip Erdogan FACETIMED CNN Turkey and said people of democracy should stand against this 'rebel group of military' and go out on the streets. Further announcements are still awaited meanwhile there are numerous gunfire sounds and people going out to the street rumours are in action. 
Source:
http://onedio.com/haber/trt-de-bildir...
PM Binali Yildirim and Erdogan both insisted on the 'attempted coup'. However, reports from NBC claims US military source said Erdogan has denied landing rights in Istanbul and seeked asylum in Germany!
Source:
http://onedio.com/haber/trt-de-bildir...
The official announcement coming from the chief of command about the curfew.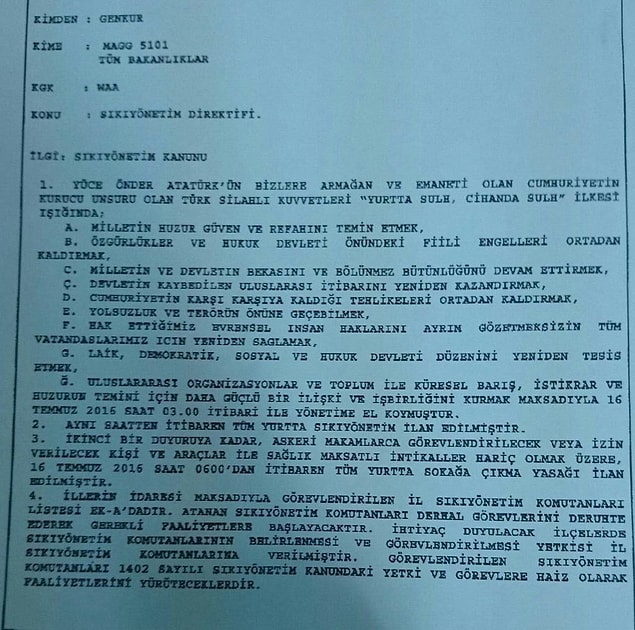 Police forces have taken extra caution around Erdogan's home and the people of Turkey are in complete chaos. Reports of people rushing to the ATMs and supermarkets are confirmed.
Source:
http://onedio.com/haber/trt-de-bildir...
First images from the Bosphorus Bridge.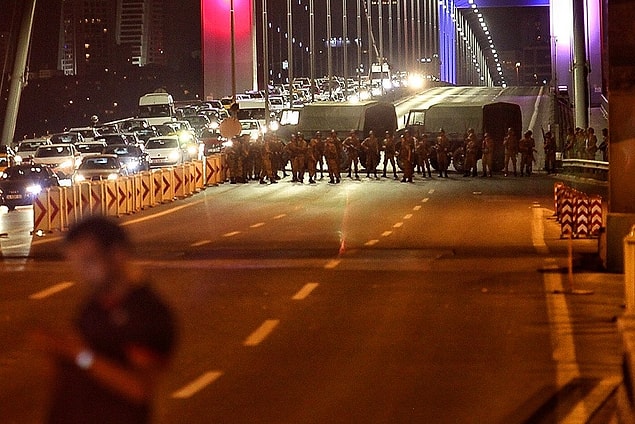 Horrifying footage of tank running over cars in traffic.
"They first opened fire then ran over vehicles at Cinnah Street in front of Rixos."