Shifts And Spins Based On Its Inhabitants: Meet The Tilting House!
In the rolling hills of upstate New York at the outdoor sculpture park Art Omi, artist duo Alex Schweder and Ward Shelley (previously) created a fully functional house with a special slant.
Source:
http://themindcircle.com/reactor-a-ti...
The project, called ReActor, is a 42 by 8-foot rotating home that balances on a single 14-foot tall concrete column.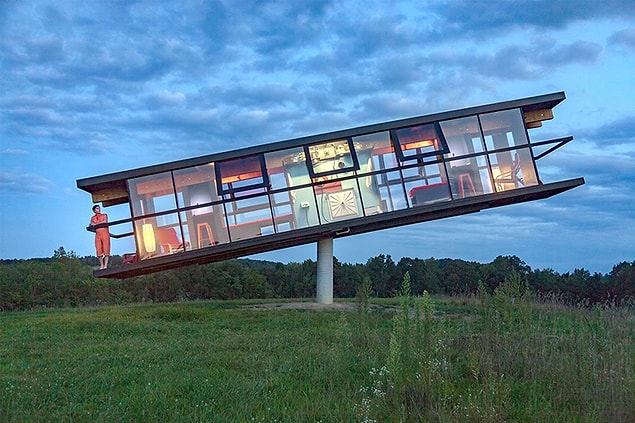 In the summer of 2016, Schweder and Shelley inhabited the home for five days, and their movements toward or away from the house's fulcrum caused constant motion.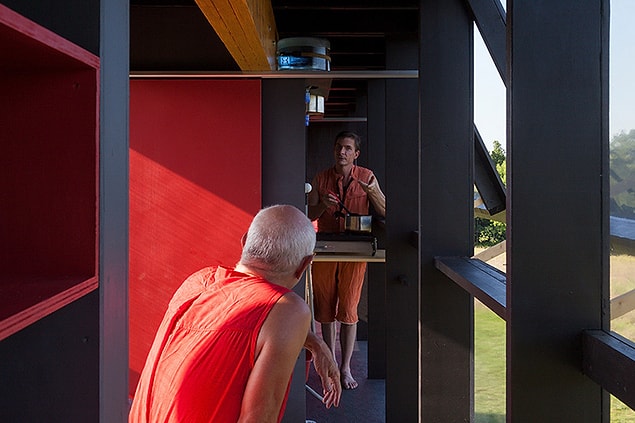 Schweder and Shelley have collaborated since 2007, focusing on "performance architecture," a practice of designing, building, and living in structures for the purpose of public observation and dialogue.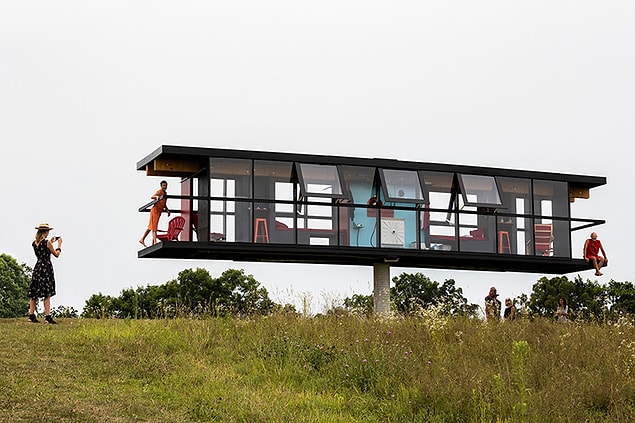 For details, you can watch the video of tilting house: