An IKEA Store Displayed Adult Movie On Big Screen By Accident!
An IKEA store accidentally played an adult movie outside of the store on a big screen!
IKEA is a place which you can find bookcase, lamp, delicious meatballs and everything but you might not expect to see adult movie on big screen...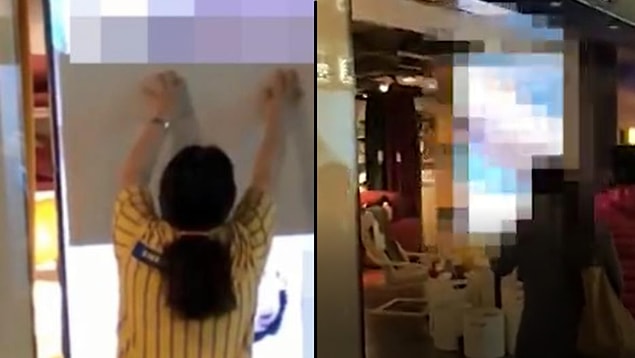 A female employee can be seen desperately trying to cover the screen with a towel but clip played for three minutes before it was stopped.