29 Last Wishes Of These People Will Make You Burst Into Tears!
We all know our time will come eventually, but probably with a hundred things on our bucket lists remaining undone. So grab the opportunities to enjoy your life to its fullest rather than waiting for your last breath to come! Bored Panda has compiled this list of last wishes of people, here are 30 of the most touching ones…
1. When 6-year-old Elena was diagnosed with brain cancer, she began hiding hundreds of little love notes around the house for her parents to find after she was gone.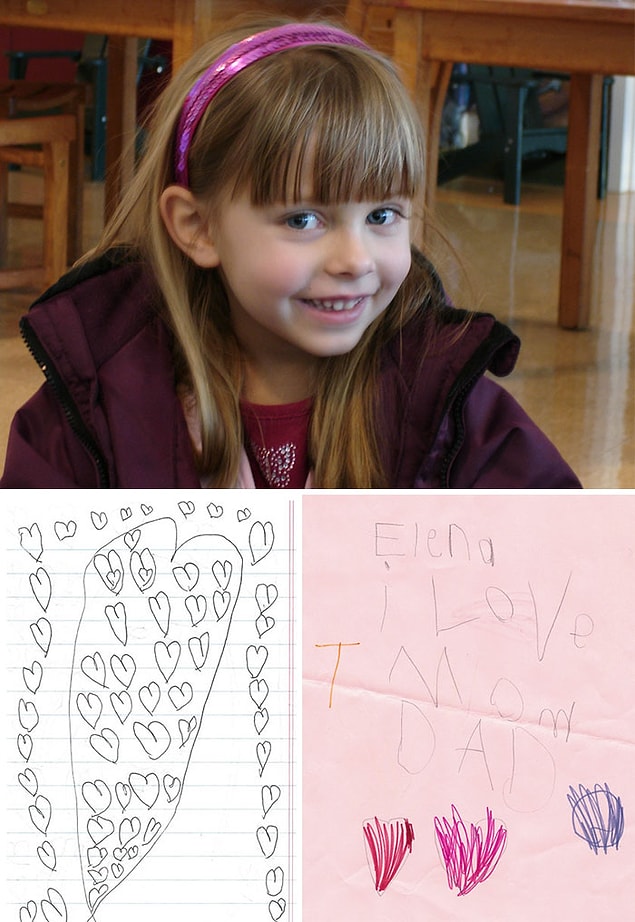 2. A week before my grandfather passed away, I snuck his favorite beer into the nursing home for him. It was his last beer ever.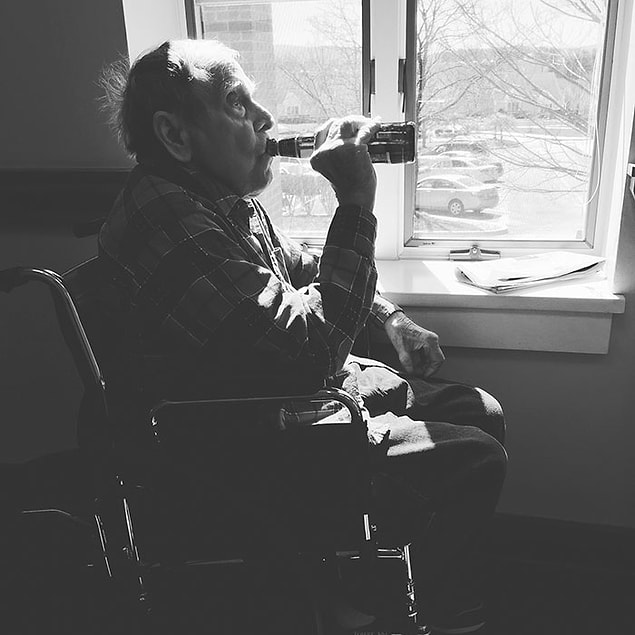 3. A homeless man learned he was dying of cancer with only a few weeks to live and his only wish was for someone to adopt his sweet dog, Baby.

4. "Her dying wish was to see her best friend, Oliver the cat, one last time to say goodbye."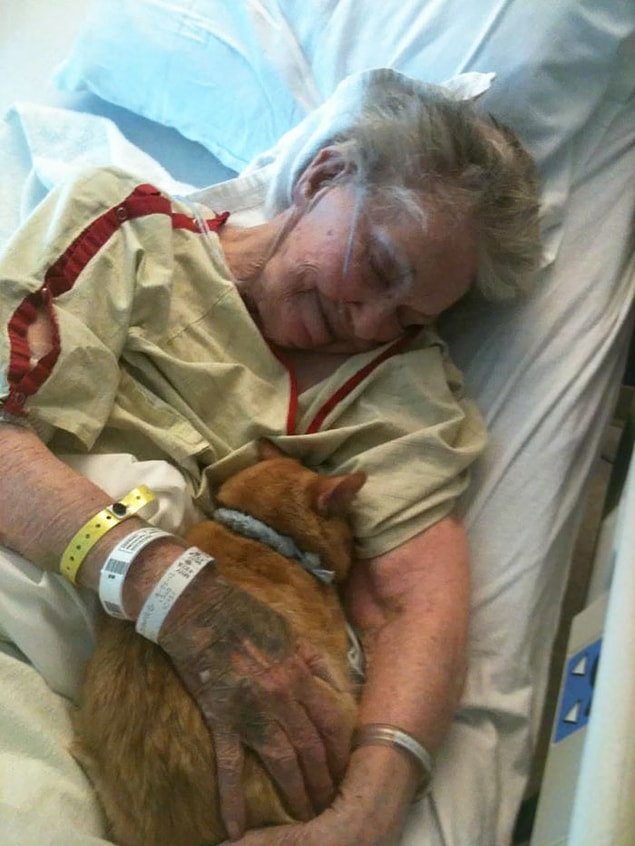 5. A dying 7-year-old-boy tells his seriously ill mother to let him die so he can give her his kidney and save her.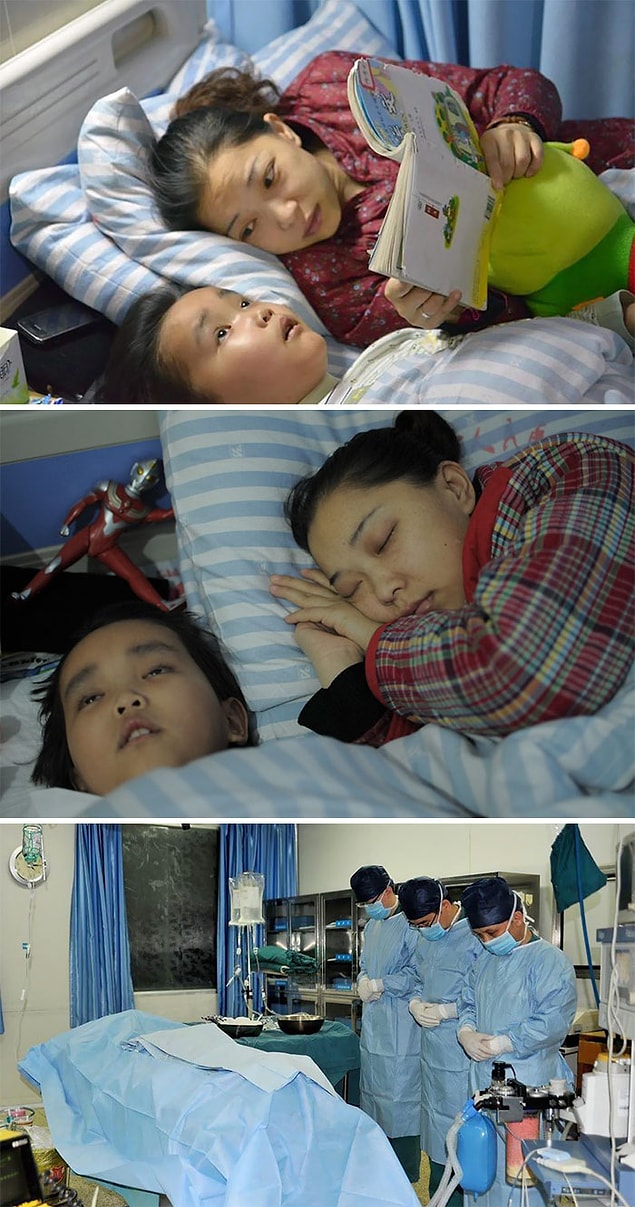 6. "Mom's last dance with my dad the night before she passed away after a 15 year battle with cancer."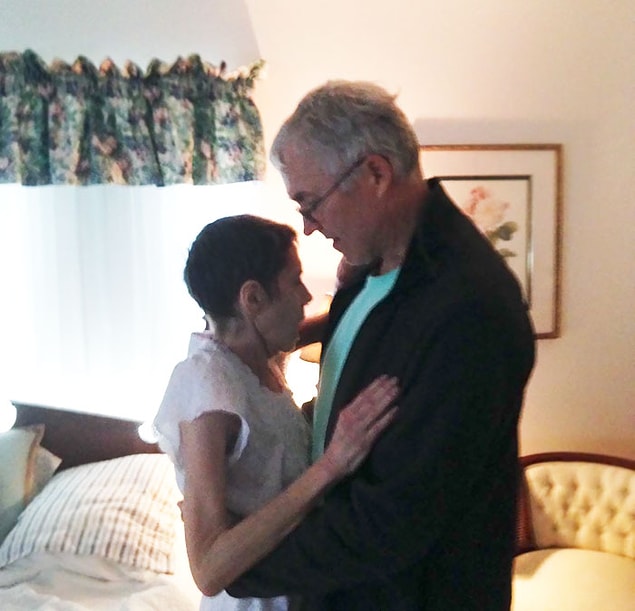 7. Cancer patient, Mario, 54, says goodbye to the giraffes at Rotterdam Zoo, whose enclosure he used to clean.
8. A tattoo artist grants a 12-year-old boy's last wish with colorful markers.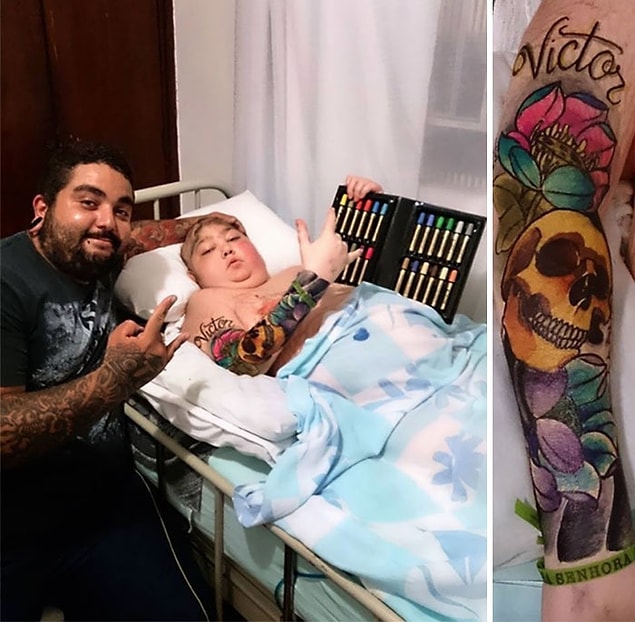 9. This five-year-old girl suffering from cystic fibrosis is granted her dying wish to 'marry' her best friend in a heartbreaking wedding ceremony just hours before she passed.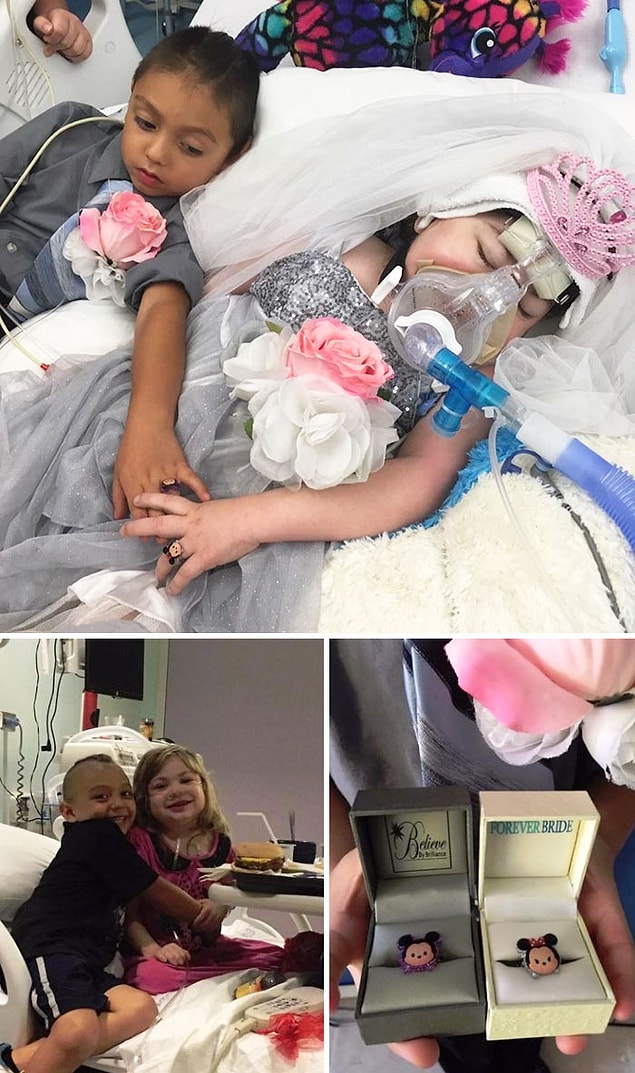 10. This girl gets her dying wish of being serenaded by Florence and the Machine.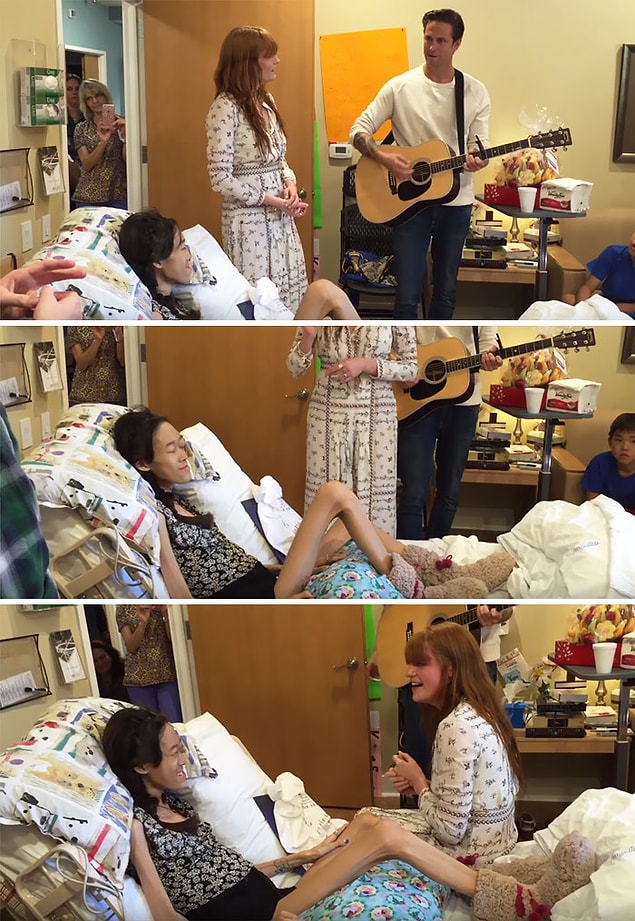 11. A single father with terminal cancer had his final wish came true when he found a foster family for his four-year-old son before dying.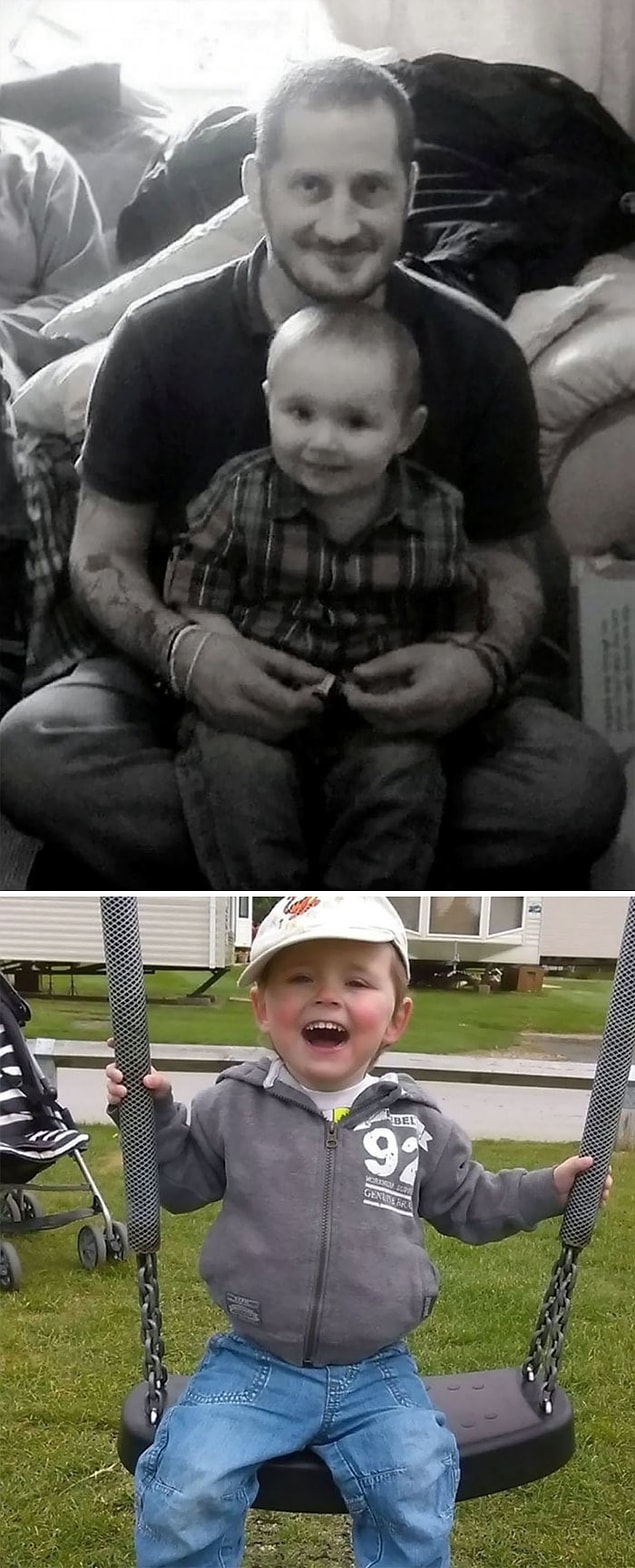 12. "My grandma wanted to see the ocean one last time before checking into hospice. Her face says it all."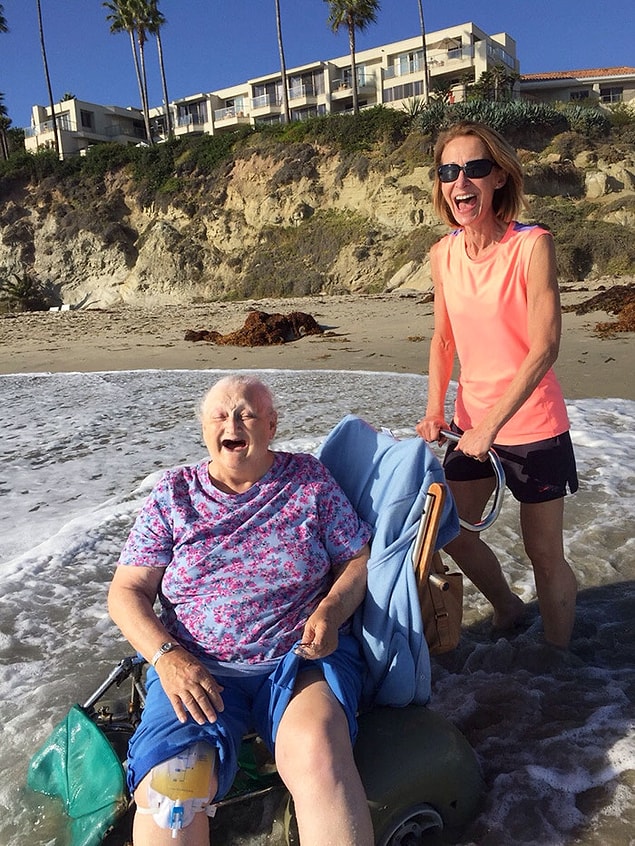 13. After 75 years of marriage, this couple died in each other's arms hours apart.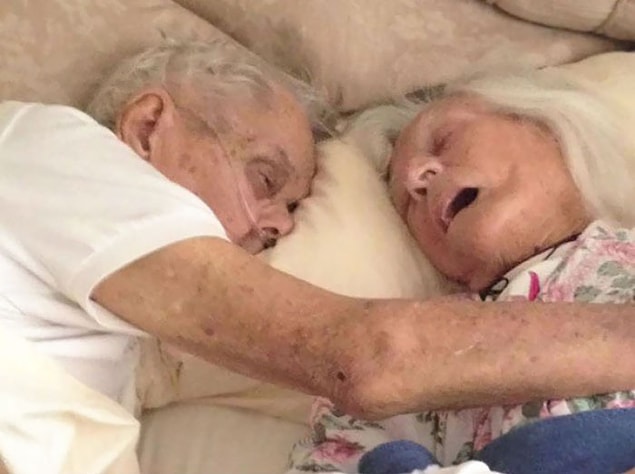 14. A cancer-stricken son holds his dying dad's hand one last time.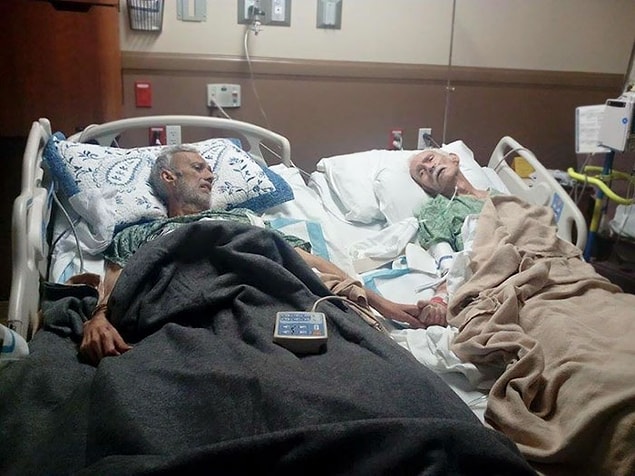 15. A former show jumper crippled by Parkinson's Disease fulfills her dream of riding a horse for the final time at the age of 87.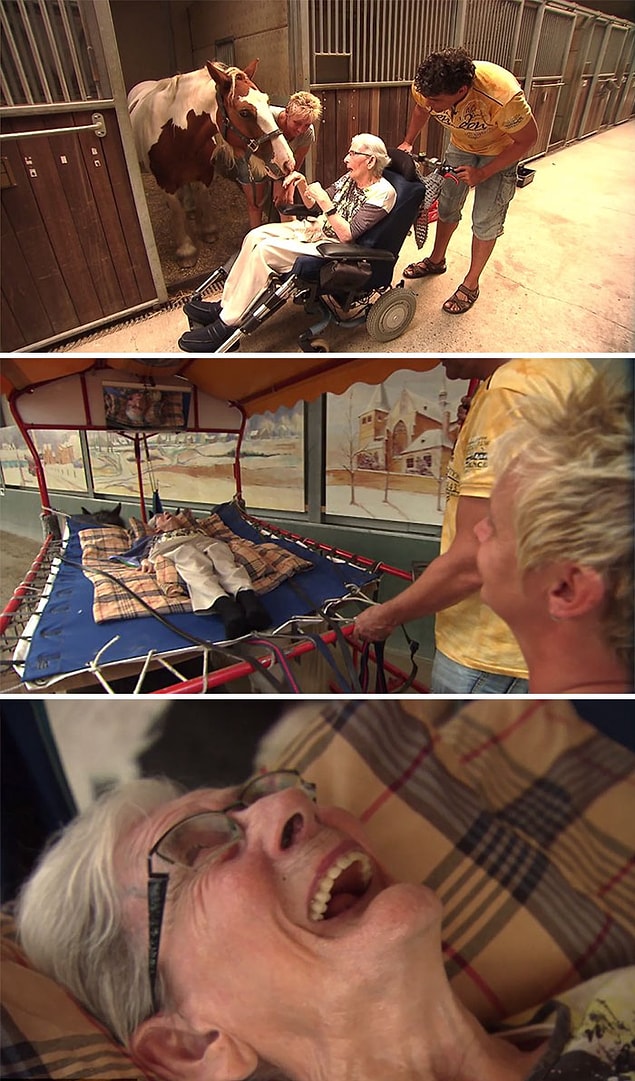 16. A dying Vietnam vet asks for a final meeting with beloved horses outside the hospital.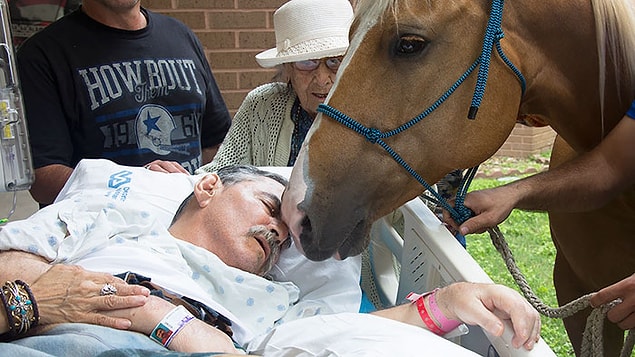 17. A dying World War II engineer gets his last wish granted: to be reunited with his iconic plane, after bosses see him staring forlornly through the fence from his wheelchair.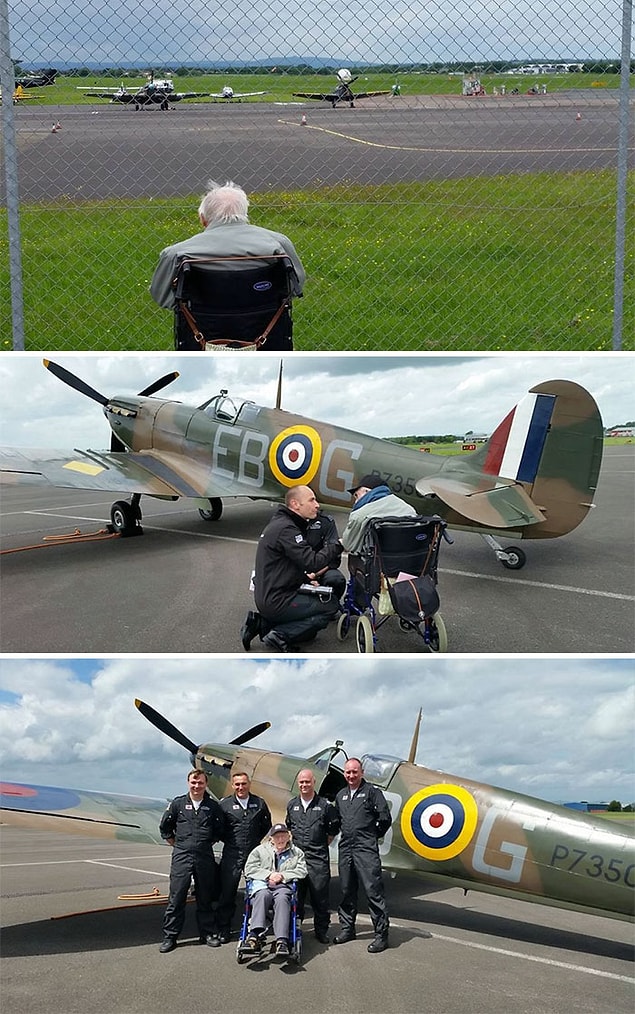 18. Tijn has one last wish: To prevent children from dying of pneumonia. So he challenged people to paint their nails and donate money. He has raised over $2.8 million to this day.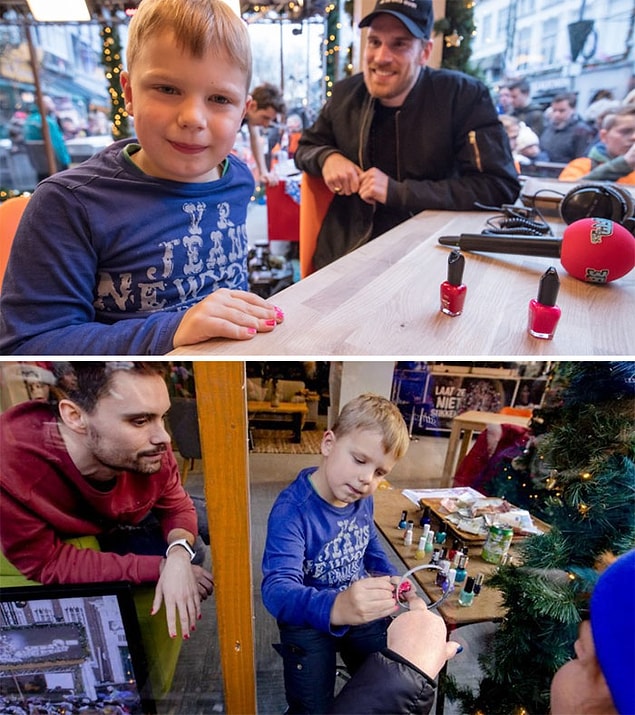 19. A hospice patient receives her dying wish to snuggle some kittens.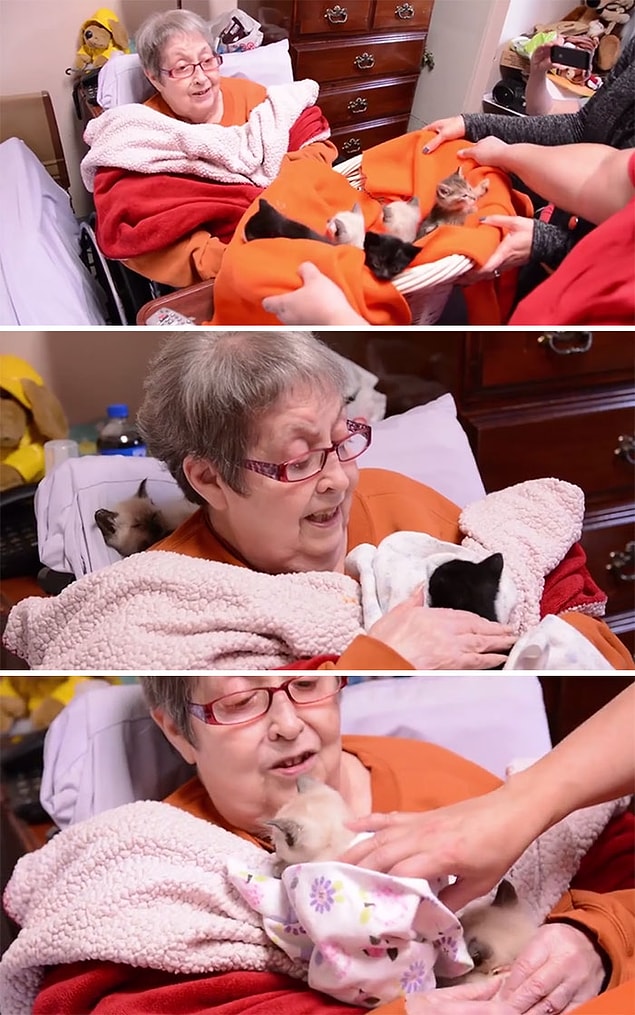 20. A dying homeless man's last wish was to see his dog one more time.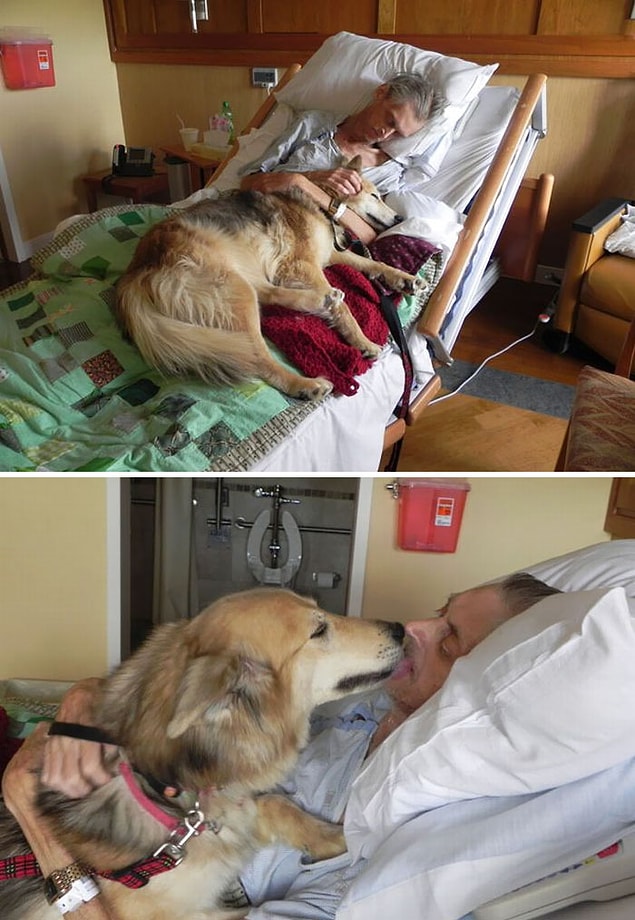 21. One more visit home to see his newborn sister.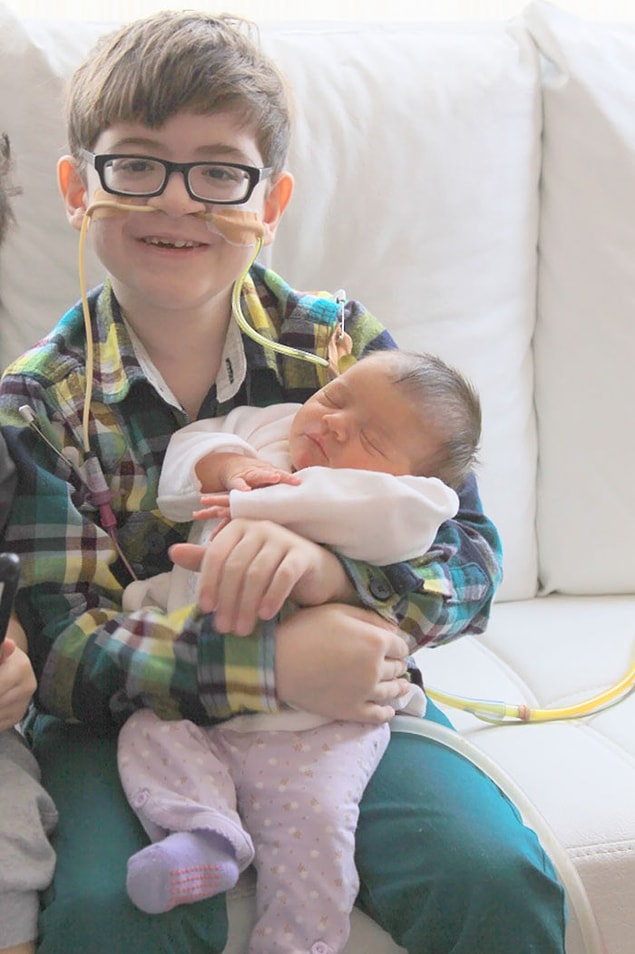 22. A North Carolina neighborhood celebrates Christmas in October so a dying woman can have her last Christmas.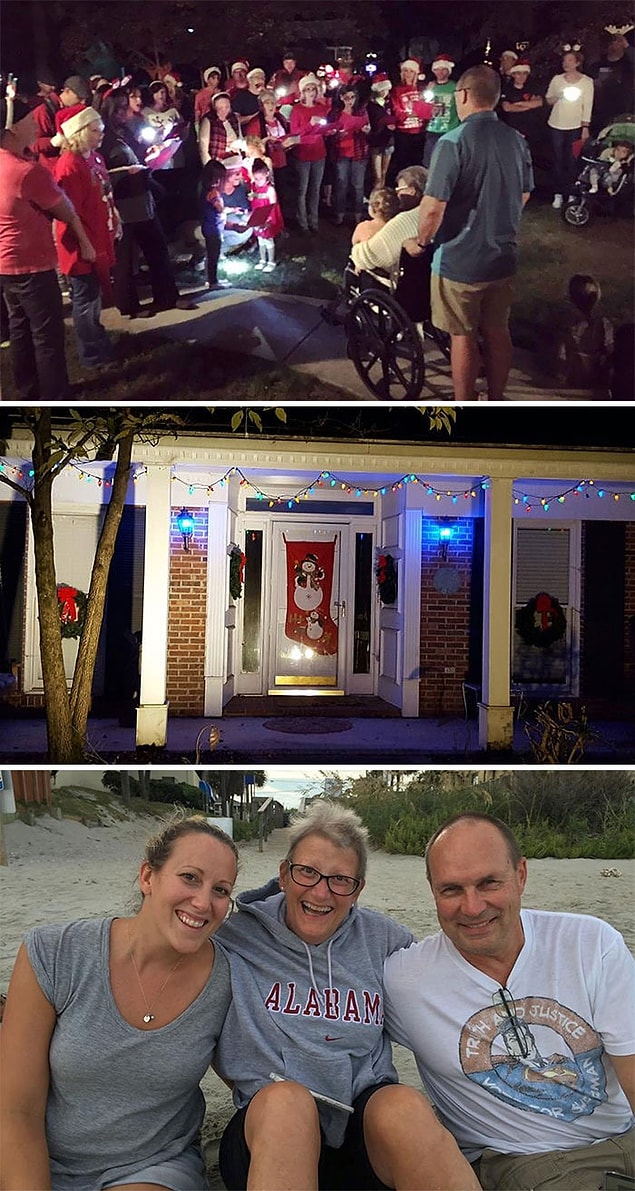 23. A dying father gets his final wish: to see his son graduate.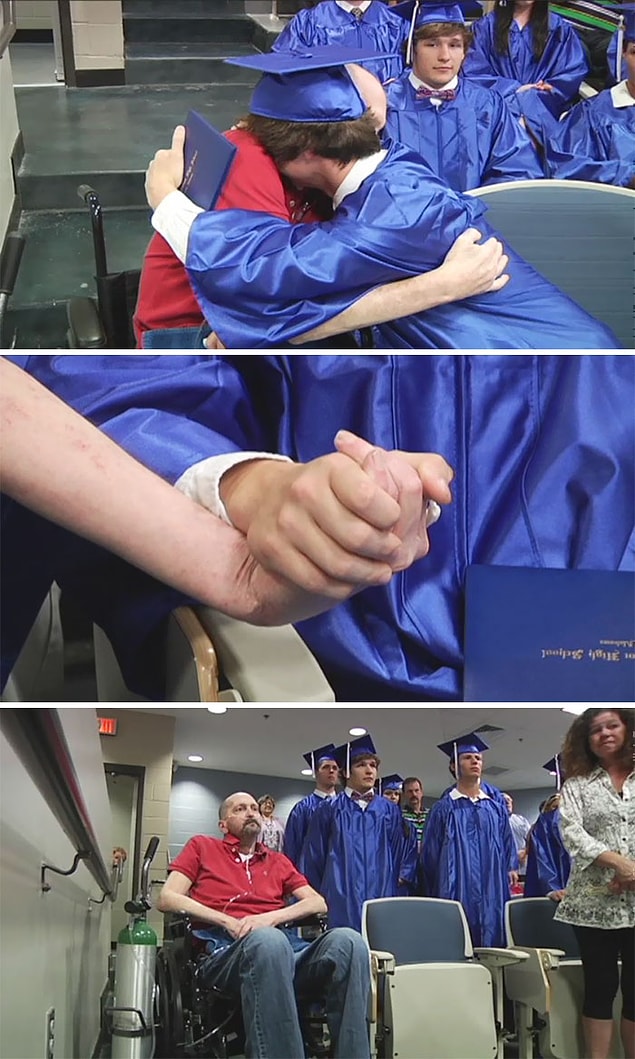 24. A devoted music teacher gives his last lesson from a hospital bed as his dying wish was to pass on his experience to his students.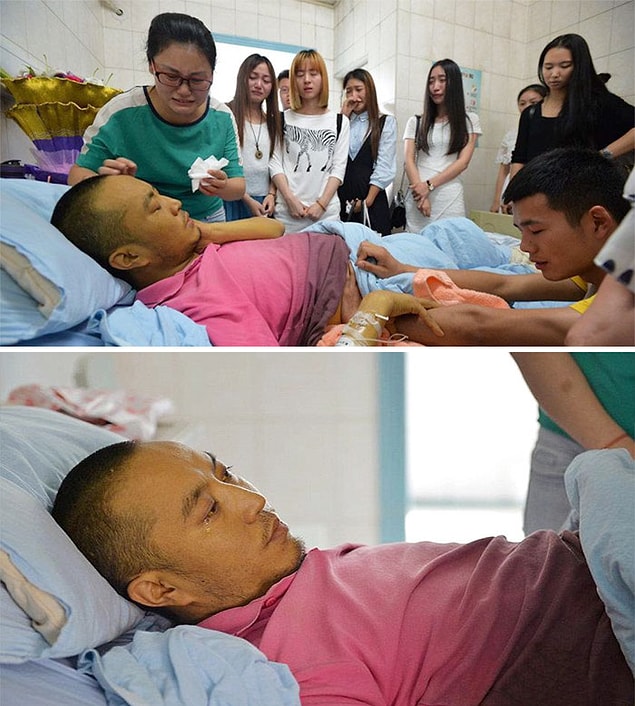 25. A 3-Year-old old girl's last wish was to meet a prince and princess.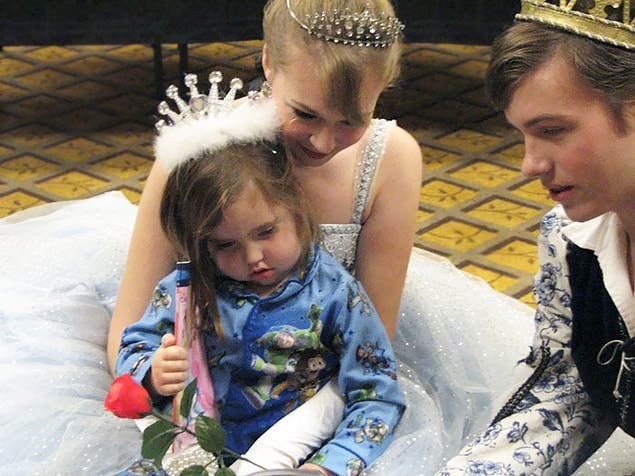 26. One terminally ill woman's last wish was a visit to the hospital to see the scans of her unborn grandchild.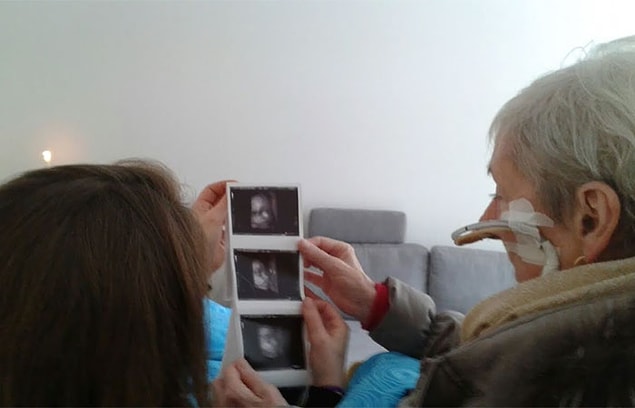 27. Dame Helen Mirren knights a dying 10-year-old boy after making his wish come true for the queen to come to have tea with him.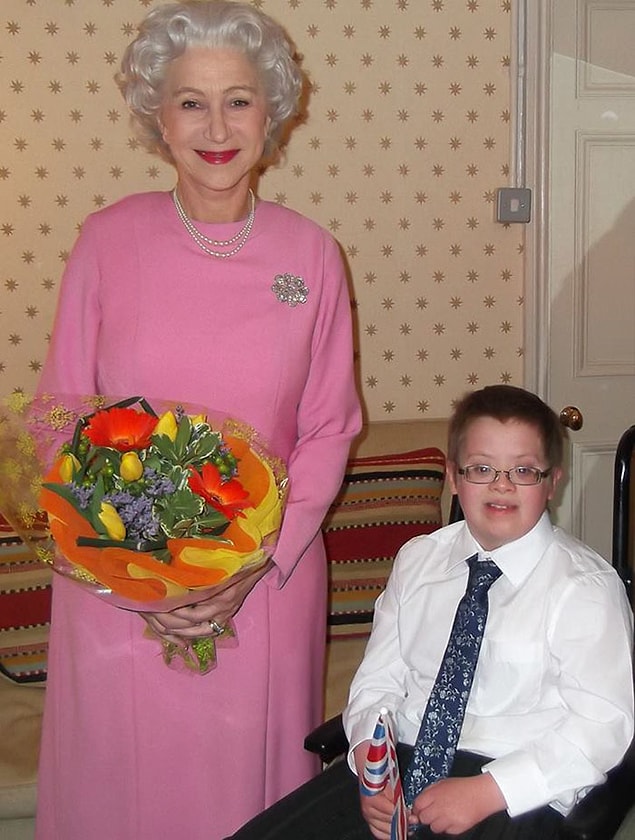 28. This terminally ill Air Force veteran was granted a last wish of sky diving.