16 Things Only People With Glasses Would Understand!
If you're one of those people who can only see with glasses, you KNOW for a fact that your glasses are the most important thing in this world. Obviously, you can't see without them. 
This list gives you an introduction to the life of a person who wears glasses!
1.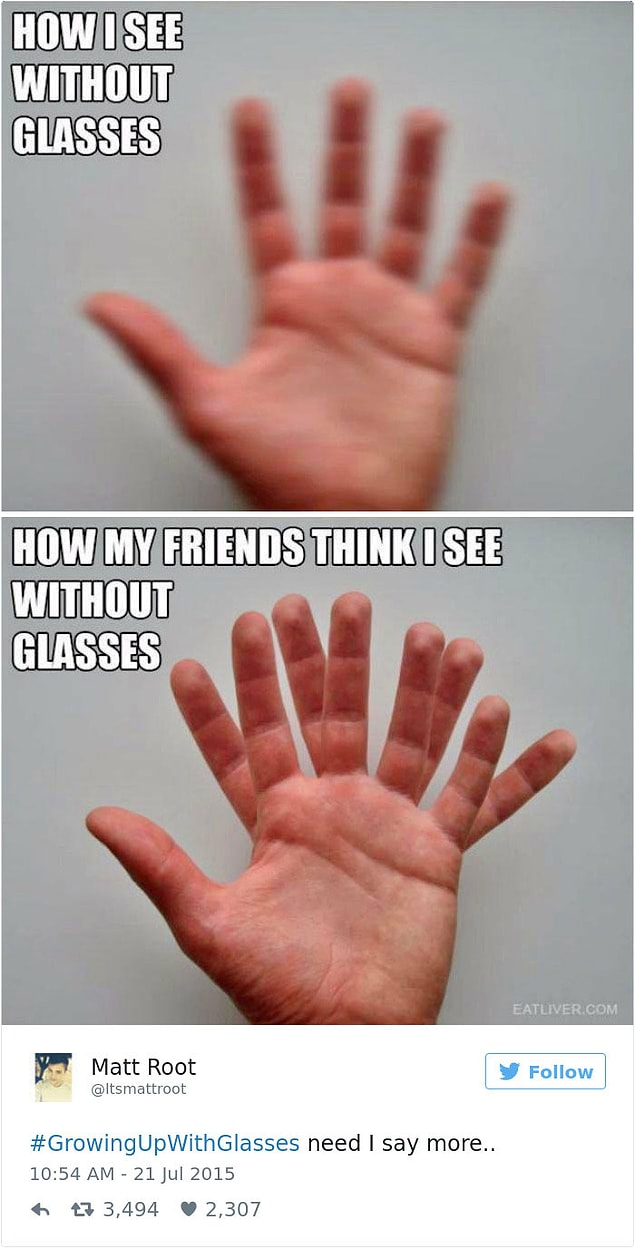 2. When you finally get home from work and want to lie down but still see.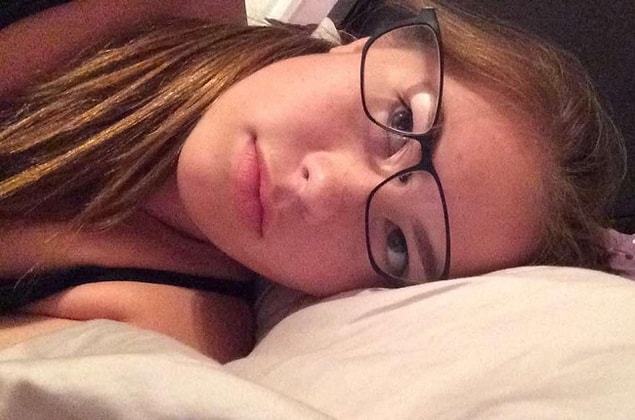 3.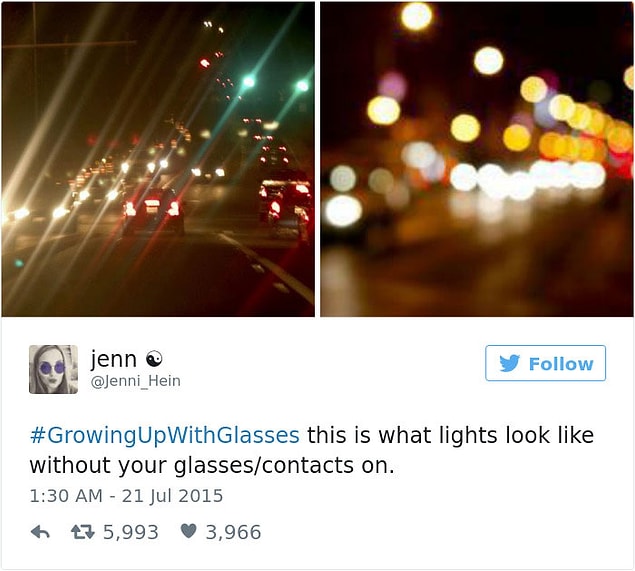 4.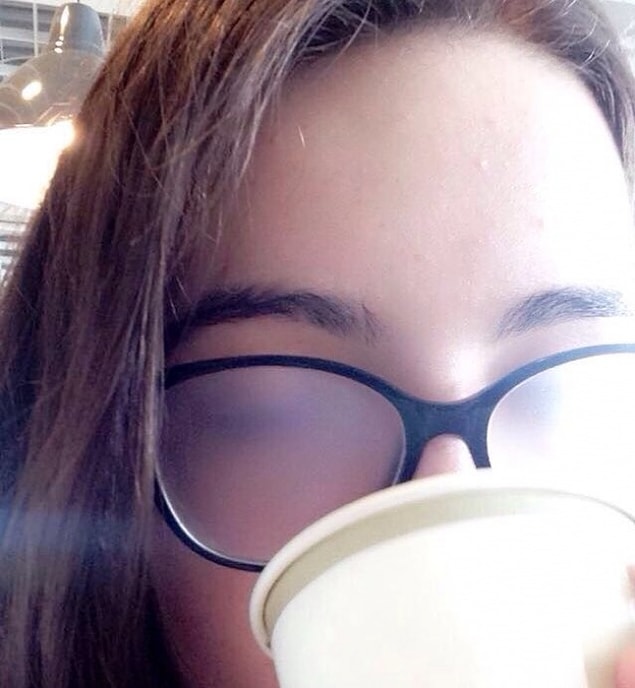 5. When your friend asks to try on your glasses and puts greasy fingerprints on the lens.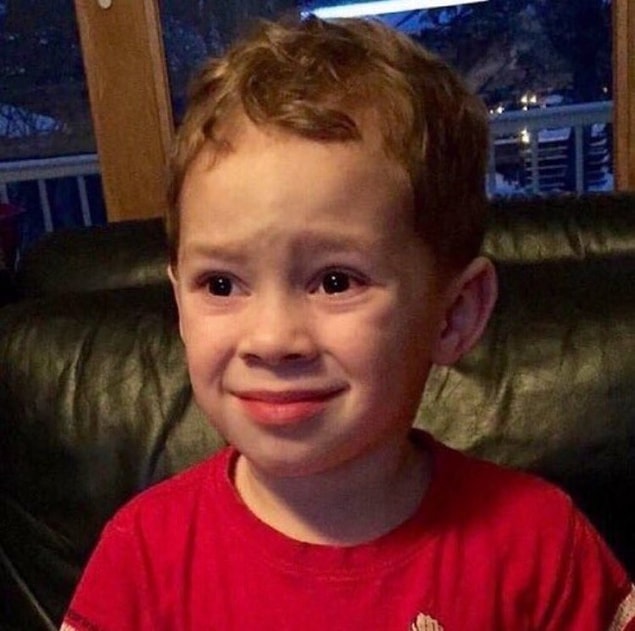 6.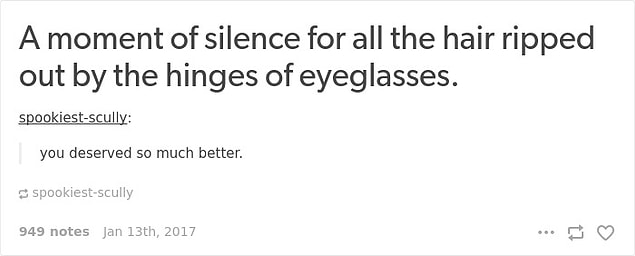 7. Scouring the whole house in search of your glasses, then finding them atop your head.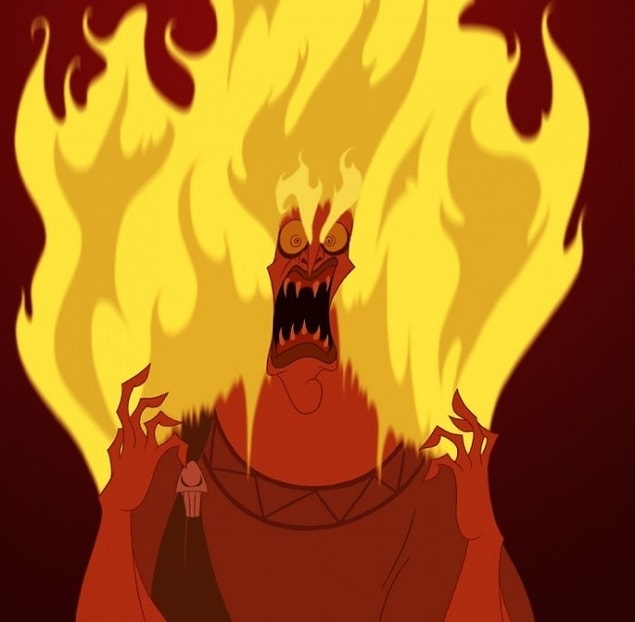 8.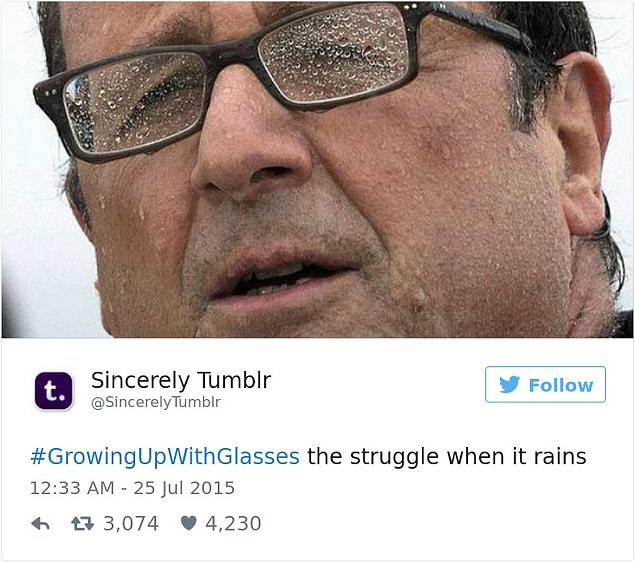 9.

10. When you just started wearing glasses versus a couple of years later.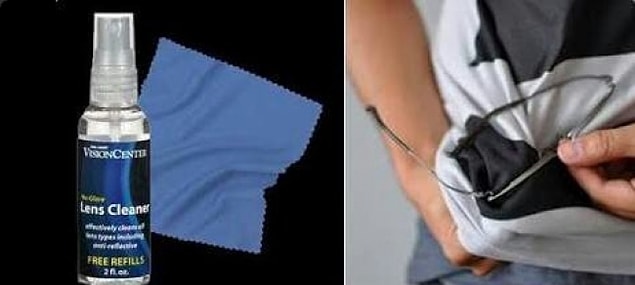 11.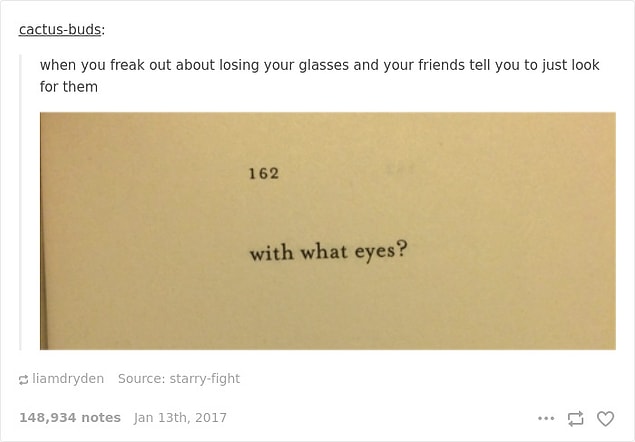 12. When you lose your glasses and can't find them because you can't see without your glasses.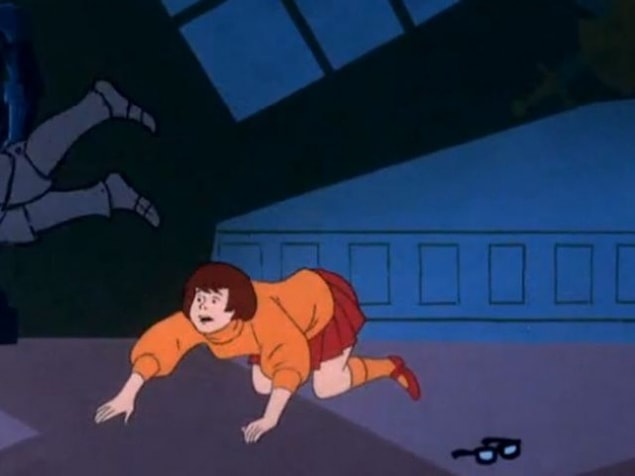 13. When people ask you to take off your glasses, and you're like, 'Okay, but don't laugh!'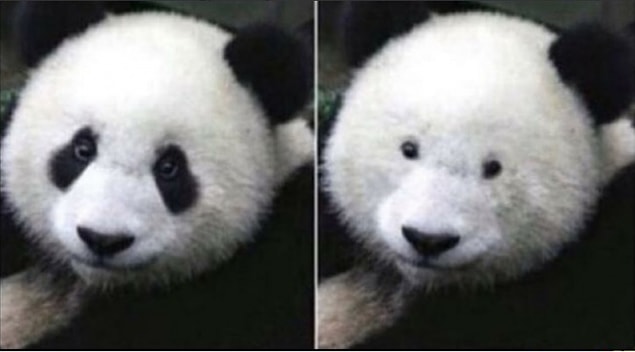 14. No, I'm not squinting!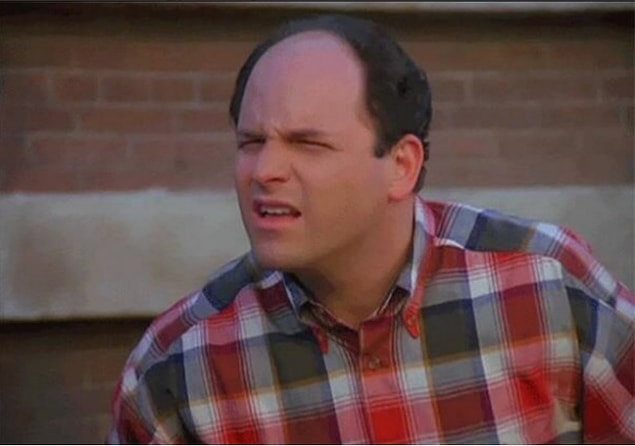 15.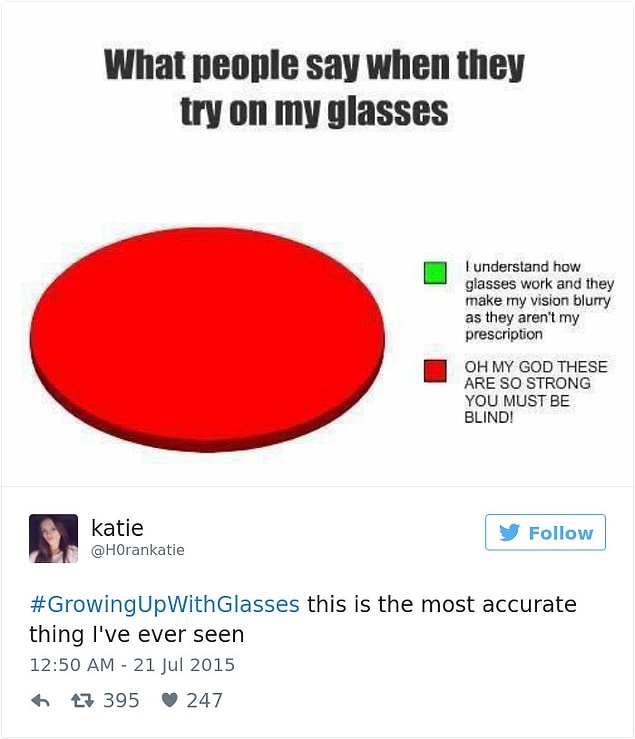 16.