15 Beautiful Photos That Will Make New Mothers Feel Better About Themselves
Because you created a miracle and you deserve to cherish it!
9. © glittershazaam / reddit "I was fat before I was pregnant but then I became pregnant with twins and eating kept me sane. The middle picture is 1 year postpartum (Dec 2017) and on the right is me today taking baby steps to wearing a crop top!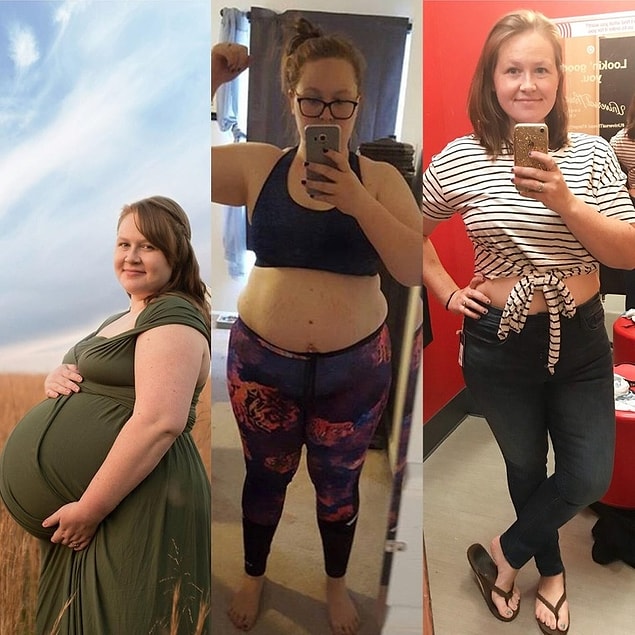 13. "5 months between these pics. 7 months postpartum, and my jeans are finally fitting SO much better. I've struggled with postpartum depression so it took a good 4 months to start moving my body and eating better. 8 lb until goal 1 is met!"