The Weirdest Defense? This Lizard's Eyes Squirt Blood, Yes, Blood.
There is no end to the amount of crazy and bizarre things you can find in the animal kingdom. Here we have the Texas Horned Lizard and its some pretty bizarre defense mechanisms, like squirting blood to keep predators away.
For most animals, defense against predators is vital. But animals, especially small animals, are often eaten. Since life is about reproduction, anything that keeps a creature alive long enough for it to reproduce will be selected as a defense.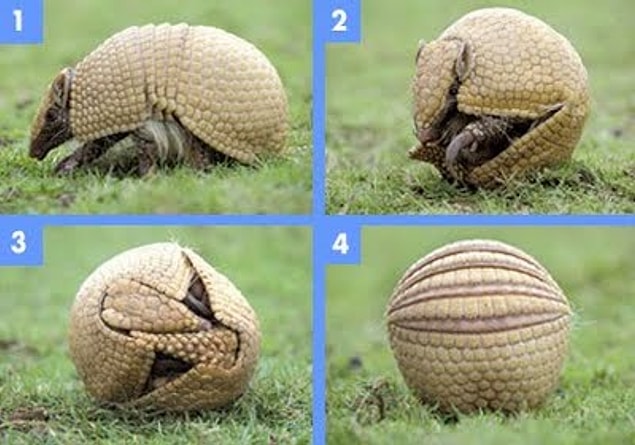 The 'Texas Horned Lizard' is a master survivor. They have developed some effective methods to avoid being eaten by predators.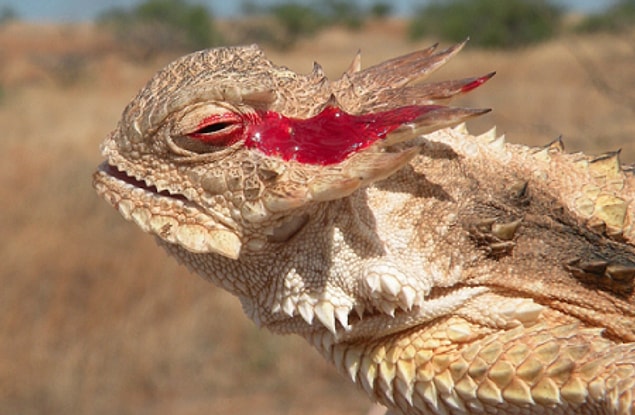 Instead of being sleek like an iguana, the horned lizards are built for defense. They have to be since so many things try to eat them.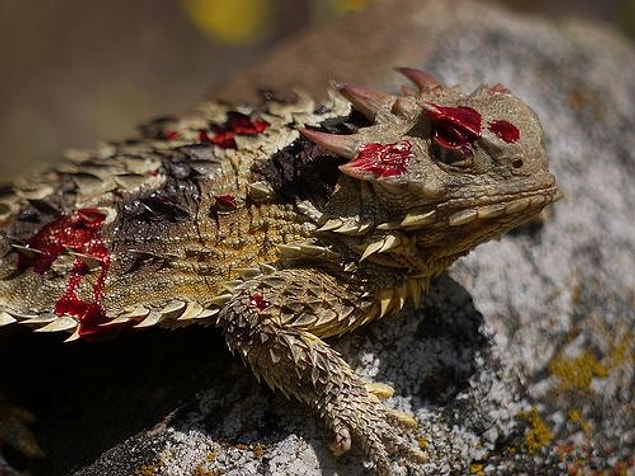 Camouflage is their first line of defense.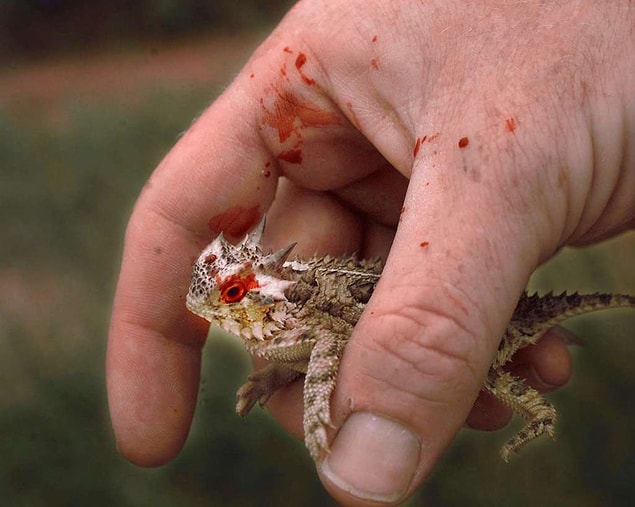 Horned lizards also engage in "escape theory" in which when a predator is approaching, they do not respond by immediately fleeing.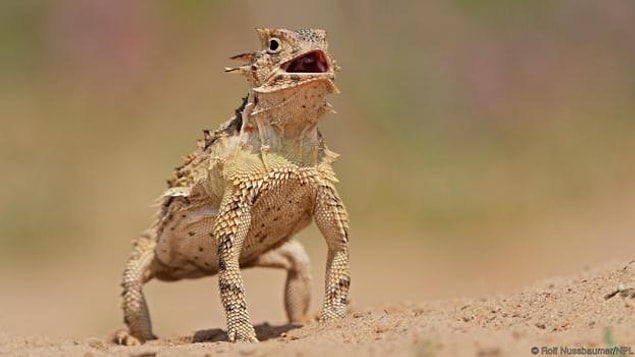 Neither defense works every time, but on average, standing still for a whip snake and running from a rattlesnake are a horned lizard's best bets.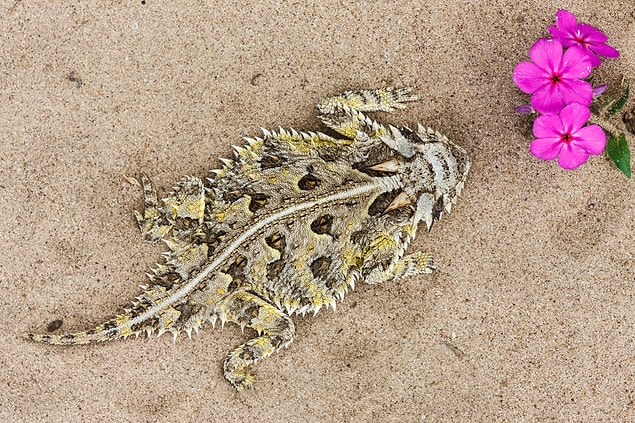 Finally, there is the horned lizards' best-known defense: blood squirting.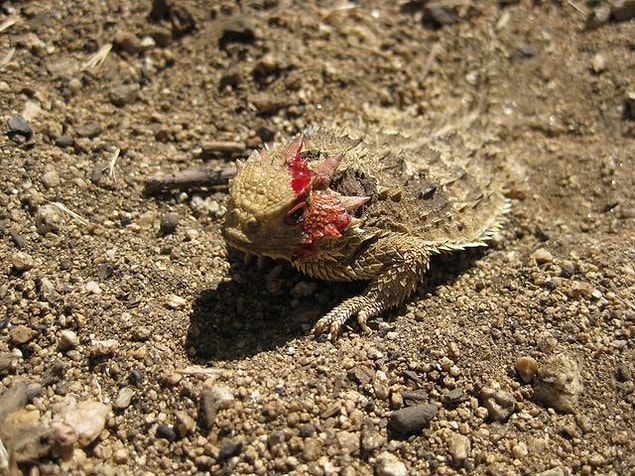 The blood contains a chemical that binds to receptors in the canid's mouth receptors that humans apparently lack.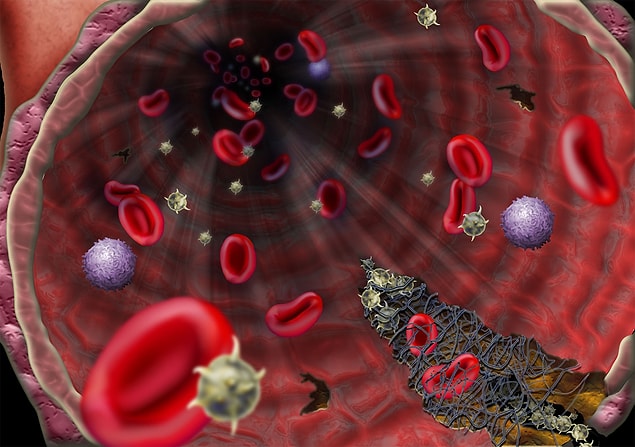 The lizards probably get the unpleasant chemical in their blood from their food. They mostly eat ants, and many eat highly venomous harvester ants.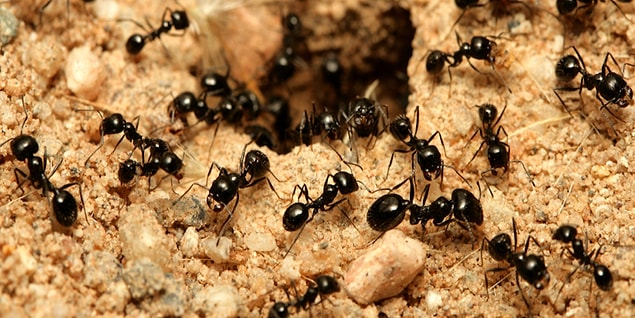 The lizards' ant-based diet might be what drove them to evolve so many defenses.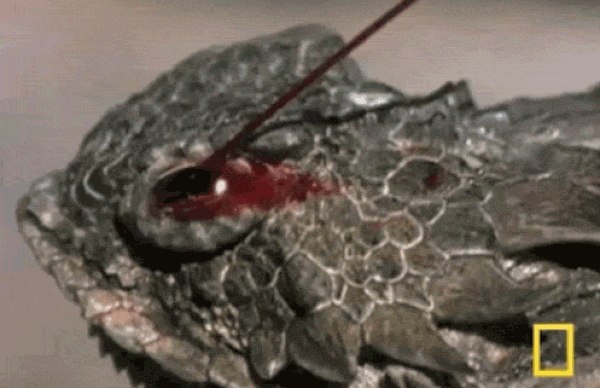 Besides, horned lizards have one last defense against death: they have lots of babies.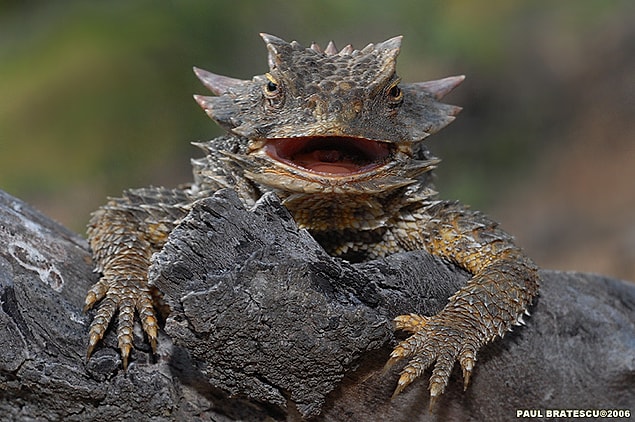 Here is the incredible video of horned lizard squirting blood!