Mind Games: The Birthday Paradox Will Blow You Away!
If we told you that there are a number of people gathered in a room next door and that there's better than a 1-in-2 chance that two of them share the same birthday. How many people would you think are in that room?
The number is in fact quite small — just 23. In a room of 75, there's a 99.9% chance of two people matching.
This is what's known as the birthday problem. More specifically, it refers to the chances that any two people in a given group share a birthday. The reason it is a "problem" is that most people — puzzle lovers and math majors excepted — tend to underestimate its likelihood.
Let's see why the paradox happens and how it works.
Source:
https://betterexplained.com/articles/...
Exponents aren't intuitive.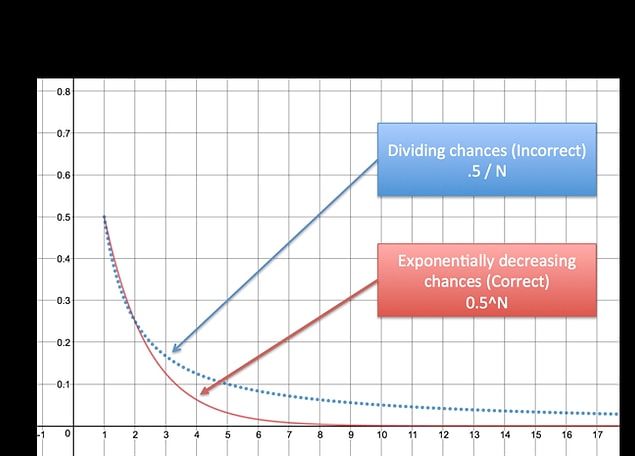 What's striking is that such a small increase of the size of the group can totally skew the odds against you.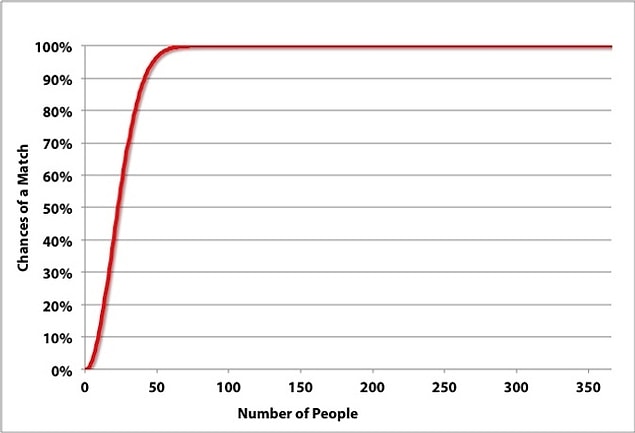 No you're not as unique as you think. Neither is your birthday...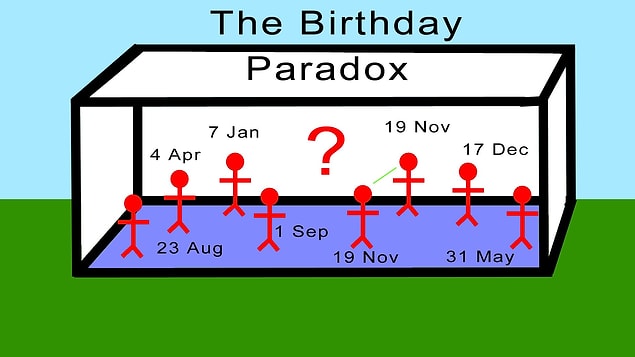 Ok, fine, I was wrong: Show me the math!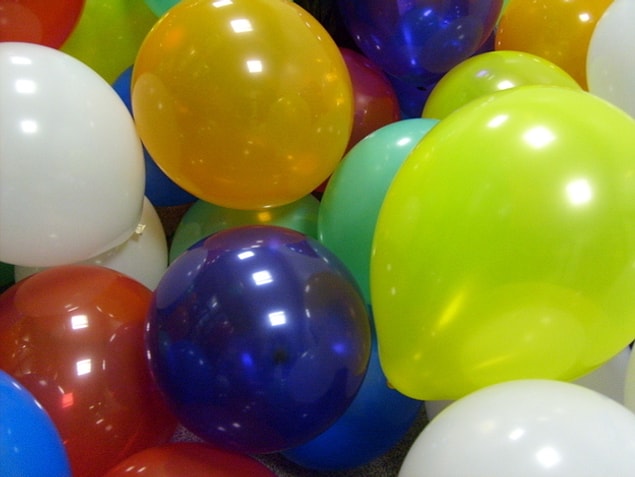 Explanation: Counting Pairs.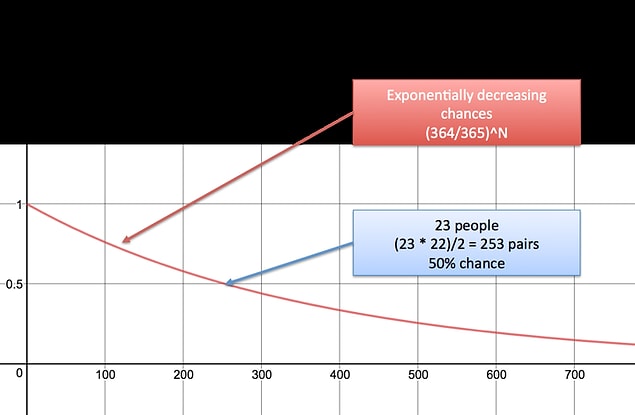 Here are a few lessons from the birthday paradox:
sqrt(n) is roughly the number you need to have a 50% chance of a match with n items. sqrt(365) is about 20. This comes into play in cryptography for the birthday attack.

Even though there are 2128 (1e38) GUIDs, we only have 264 (1e19) to use up before a 50% chance of collision. And 50% is really, really high.

You only need 13 people picking letters of the alphabet to have 95% chance of a match. Try it above (people = 13, items = 26).

Exponential growth rapidly decreases the chance of picking unique items (aka it increases the chances of a match). Remember: exponents are non-intuitive and humans are selfish!  
After thinking about it a lot, the birthday paradox finally clicks with me. But I still check out the interactive example just to make sure.