Toddler Battling A Rare Brain Condition Left With 'Devil Horns' After Surgery Operation
News
>
Toddler Battling A Rare Brain Condition Left With 'Devil Horns' After Surgery Operation
A toddler battling a rare brain condition has been left with 'devil horns' after surgery.
22-months-old Clyne Solano suffered from hydranencephaly in the womb.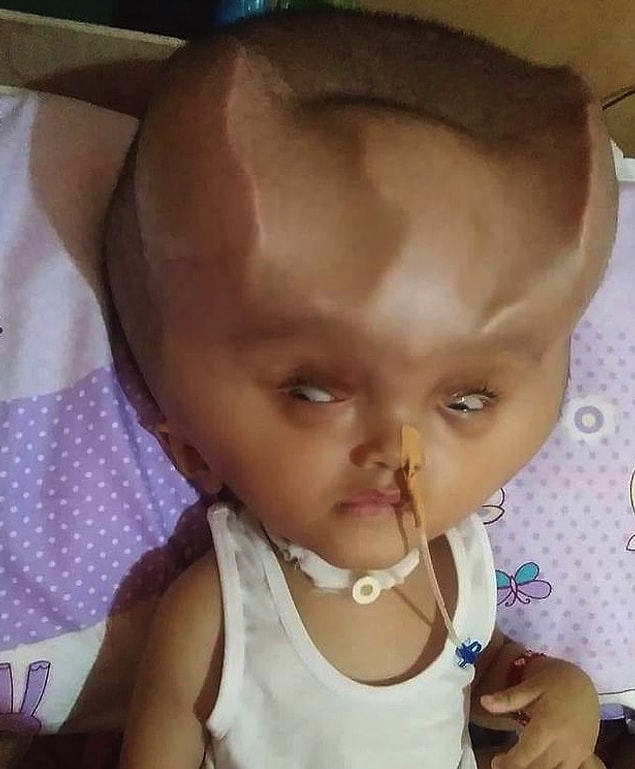 He was born in January 2017 in the Philippines and his mother quickly noticed problem in his skull.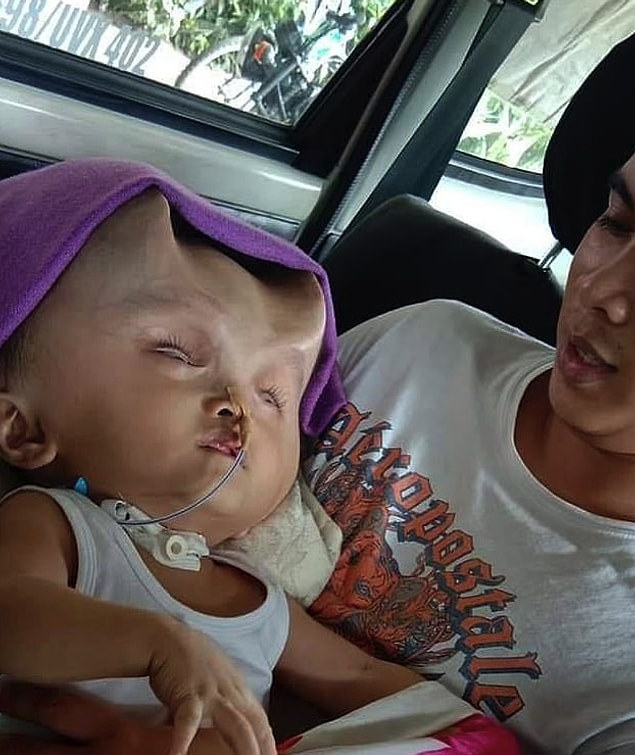 But the operation caused his skull to cave in to the holes in his head where the brain tissue was missing.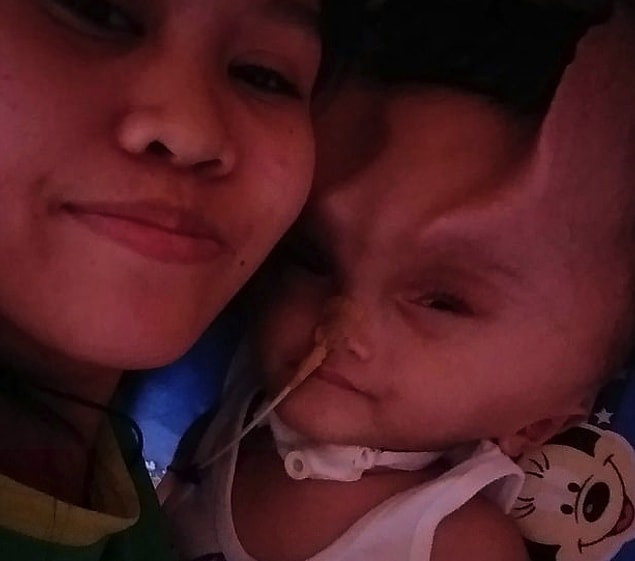 The toddler now needs another surgery to return his head to a normal shape.