The World's Tiniest Baby, Who Only Weighed 226 Grams, Survived!
The world's tiniest survivor baby, Emilia Grabarczyk, is now 9 months old. Emilia, who amazed everybody with her strength to hold on to life, weighed the same as a bell pepper when she was born. German doctors named her 'the little fighter.' Compiled from Dailymail, let's meet the world's tiniest fighter.
When Emilia was first born, her foot was smaller than a fingernail. 9 months later, she kept on fighting for her life despite the expectations of the doctors.
Doctors were skeptical about the life expectancy of this abnormally tiny baby who was born measuring 22 centimeters, weighing only 226 grams (8 ounces) in Witten, west Germany. But this baby doctors named as the little fighter, survived and her health keeps getting better.
Emilia now weighs 3.5 kilograms (7lb 2oz) and she is a healthy baby. She is the world's lightest baby survivor.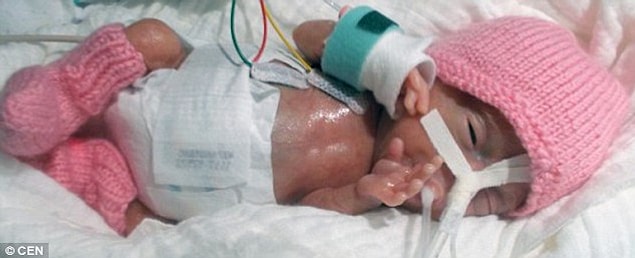 Before Emilia, the world record belonged to Rumaisa Rahman, born in the Loyola University Medical Centre in of Chicago when she was only 25 weeks old. She measured 20 centimeters and weighed 240 grams (8.6 ounces).
Doctor Braham Gharavi, head of the children and youth clinic of St Mary Hospital in Germany, said that Emilia's survival was a miracle. He also stated the joint efforts of pediatricians, gynecologists and pediatric surgeons also was an important factor.
'Even children with a birth weight of 14 ounces rarely survive. We have to thank Emilia as well for her own survival. She is a little fighter. For more than six months, it was unclear whether she would survive. Only in recent weeks she is getting more robust,' stated Dr Gharavu.
Prof Dr Sven Schiermeier decided on a cesarean section with the family in the 26th week of the pregnancy. Due to some problems with the placenta, Emilia couldn't get enough nutrition.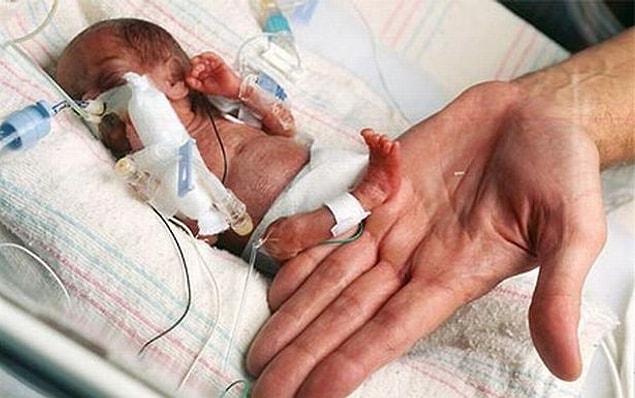 A 26 weeks old baby would normally weigh 600 grams, but Emilia weighed way less than that. Her parents Lukas and Sabine Grabarczyk decided to deliver the baby early without a doubt, to give her a chance to survive.
Dr Gharavi explained some complications, including an increased risk of hyperactivity and learning difficulties. Regardless, the proud mother Sabine Grabarczyk is very happy. 'There were many difficult days and many tears, but she clearly wanted to survive,' said Sabine.