Doctors Warn: You Shouldn't Use Lush's Aubergine Bath Bomb As A Sex Toy!
As part of their Valentine's Day collection, Lush unveiled an aubergine-shaped shaped bath bomb.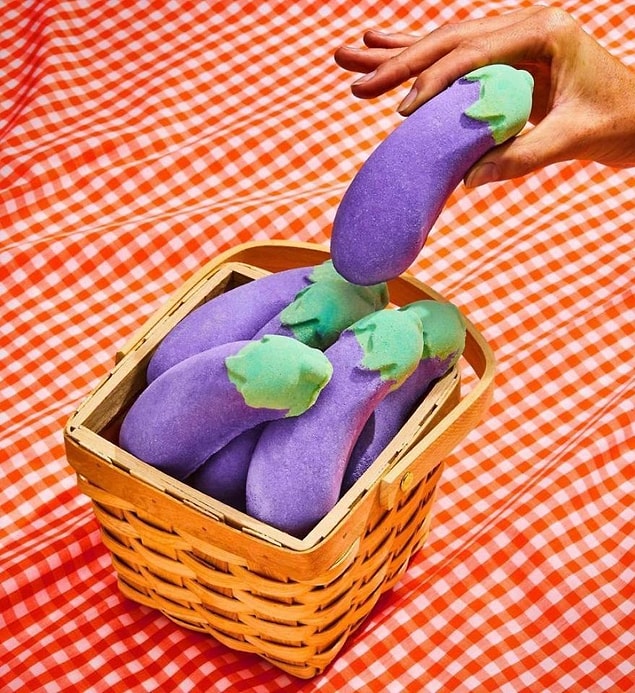 It all started when someone tweeted in reaction to Lush's new range: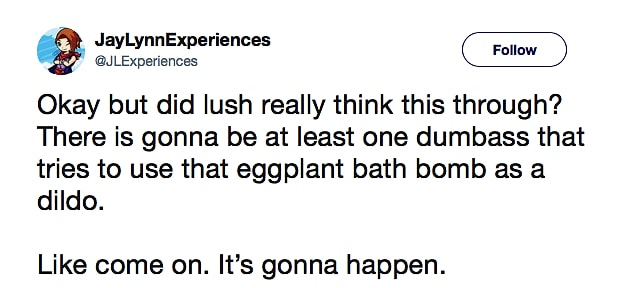 Perhaps, Lush didn't consider it as a penis emoji but at some point somebody is going to use that thing as a dildo.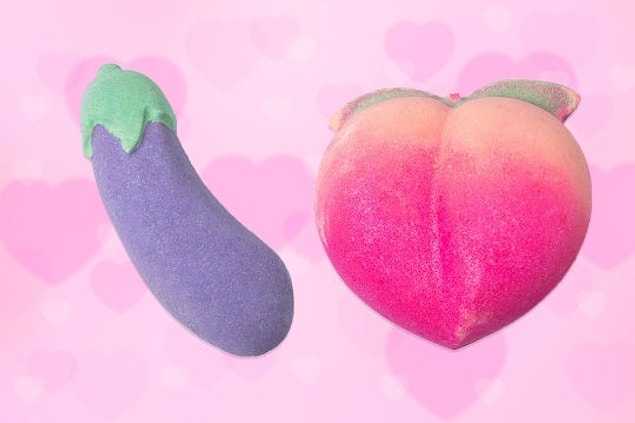 Dr. Vaness Mackay told: "We would strongly discourage the use of bath bombs internally as these could disturb the fragile balance of good bacteria inside the vagina."