A Statue Of Donald Trump (Naked) Mysteriously Appeared In Manhattan
A statue of a very naked Donald Trump mysteriously appeared in New York City, seemingly overnight.    
 What has been seen cannot be unseen.  View at your own risk.
The anonymous anarchist street art collective called Indecline has claimed responsibility for scalding our retinas with this monstrosity.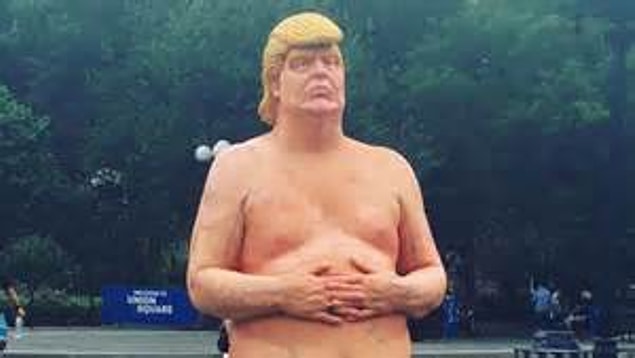 The statue was constructed with over 300 pounds of clay and silicone and was meticulously painted to provide the graphic appearance of veins and macaroni-like pubic hair.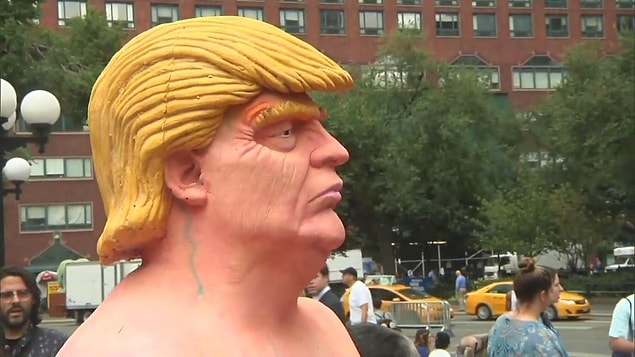 Plus, other features that would have been better left to the imagination...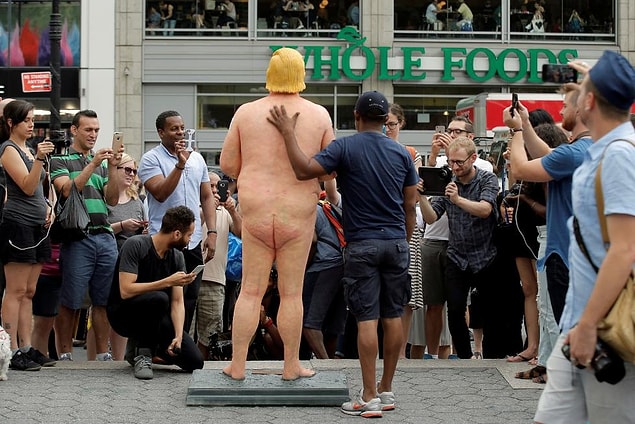 The statue is titled "The Emperor Has No Balls."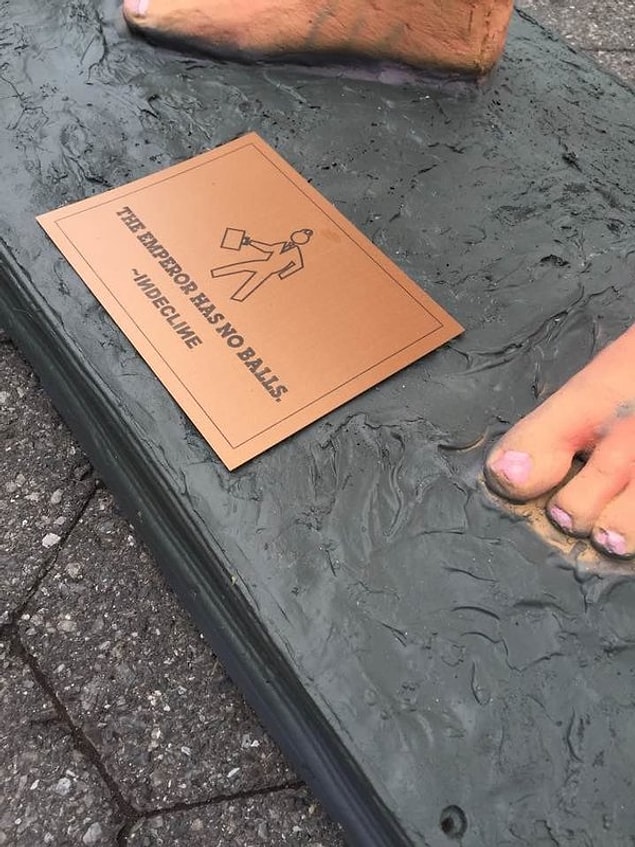 The statue has since been removed by the NYPD...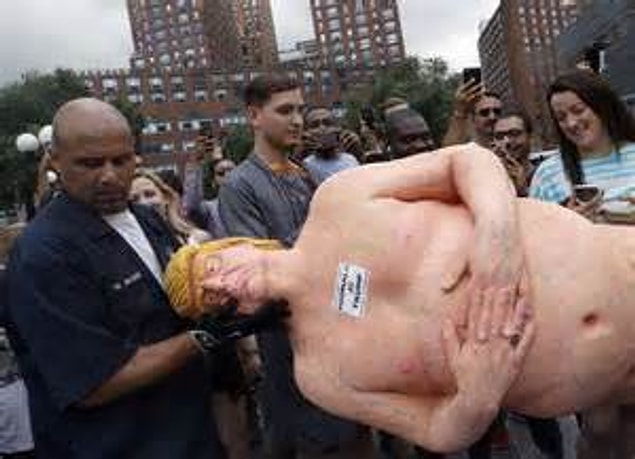 People have flocked to the statue to take pictures...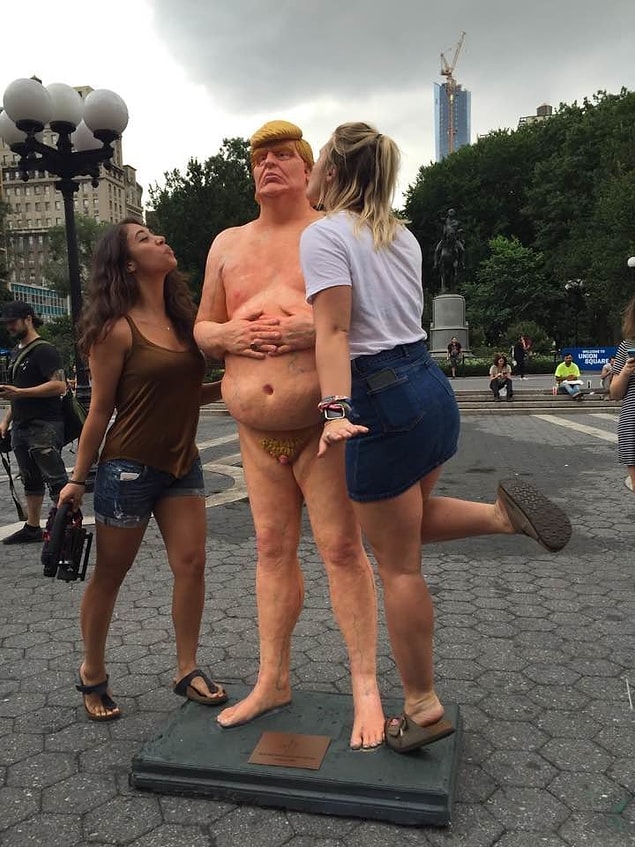 And express their opinions...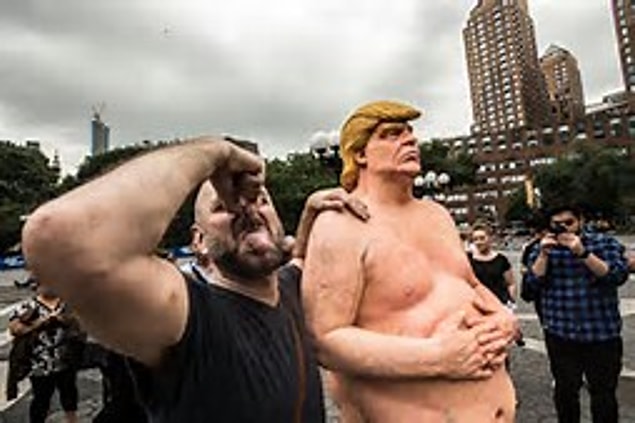 Or even their incredulity at the sight...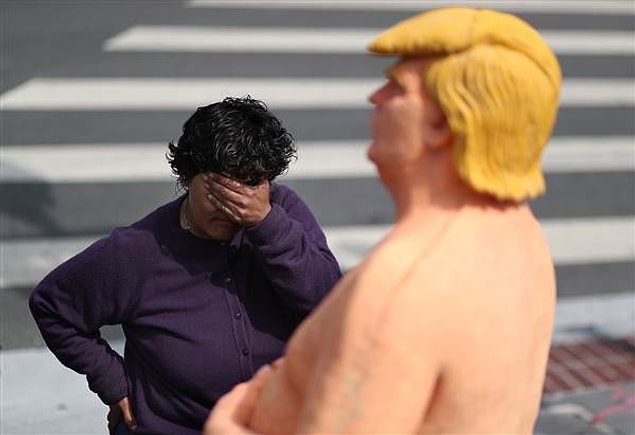 And selfies are always in style...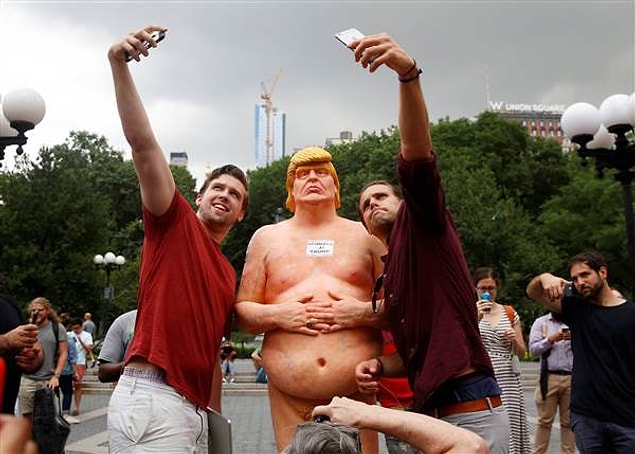 The full frontal view of the statue (Warning: Graphic)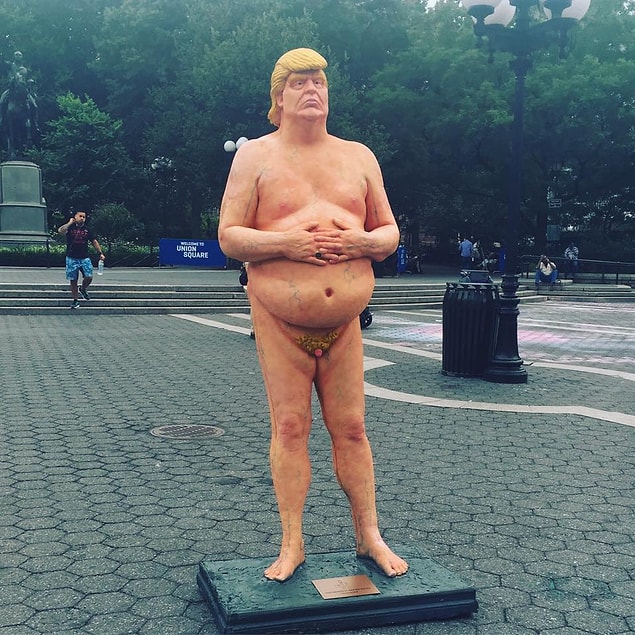 To the artists of Indecline: