Aston Martin's Answer To The Guy Who Tweeted To Get Free Stuff From Companies
News
>
Aston Martin's Answer To The Guy Who Tweeted To Get Free Stuff From Companies
Ever wanted to get your hands on a free Aston Martin? Haven't we all. But hey, keep on dreaming, right? Well, not if you're this guy. Because as you can see below, he just managed to bag a brand new James Bond mobile with one simple tweet. Well, sort of.
Source:
http://www.boredpanda.com/guy-marketi...
Ever wanted to get free stuff from stores? Haven't we all.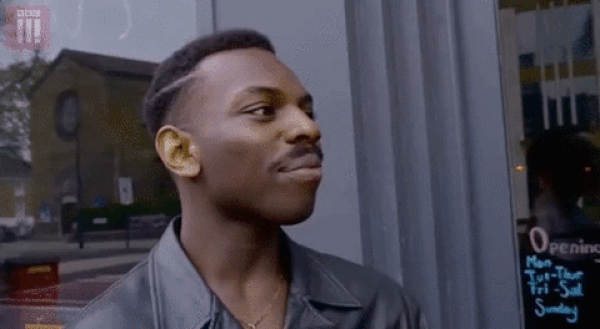 British Artist Hector Janse van Rensburg recently tweeted a picture of himself just hanging out in the bath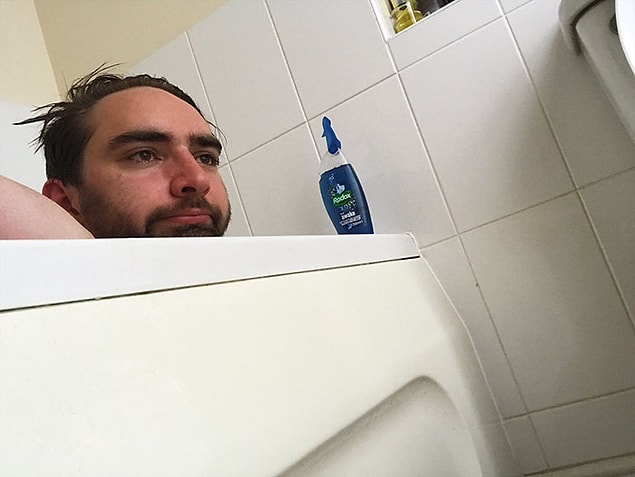 Despite his somewhat ambitious stunt, Aston Martin actually responded and offered him a free car!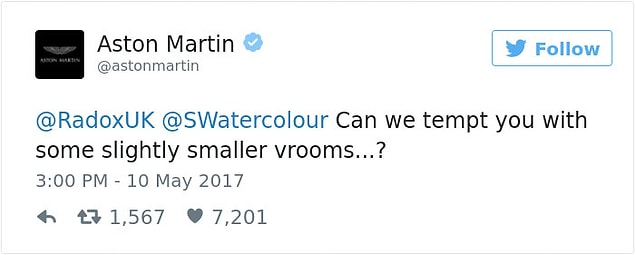 It might be a little smaller than he was hoping for, but still, not a bad haul from a couple of simple tweets!