17 Times South Korea Shows That They Are Already Living In 3019!
A lot of interesting things in Korean daily life can surprise and impress you! Have you ever seen a sock vending machine or have you ever heard of parking lots for baby strollers? Well, you are able to see all of them in South Korea! Here are some photos shows that South Korea is already living in the future!
1. In South Korea, people would rather stand on a train than sit on an empty seat allocated for pregnant women.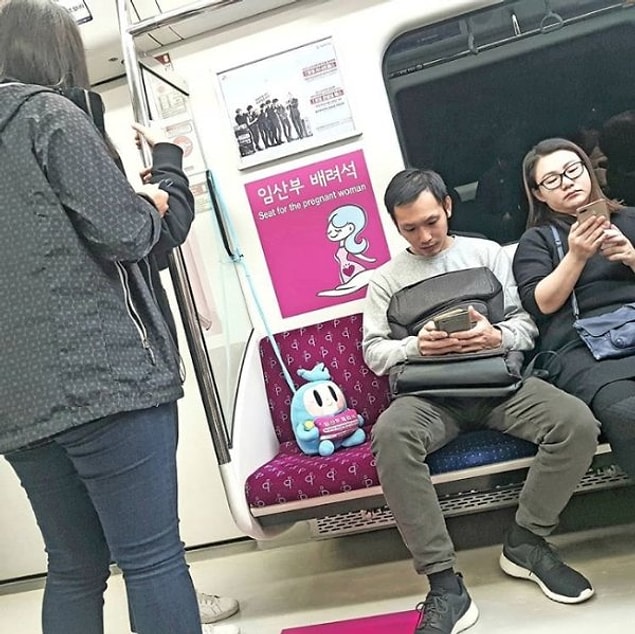 2. They have special pillows attached to windows on their public transport for napping purposes.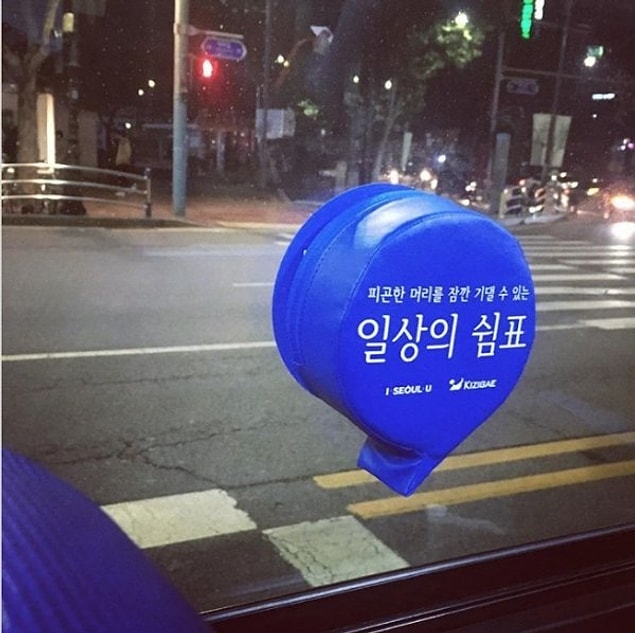 3. Have you ever seen sock vending machines? Well, you can see in South Korea because you never know when you'll need a fresh pair.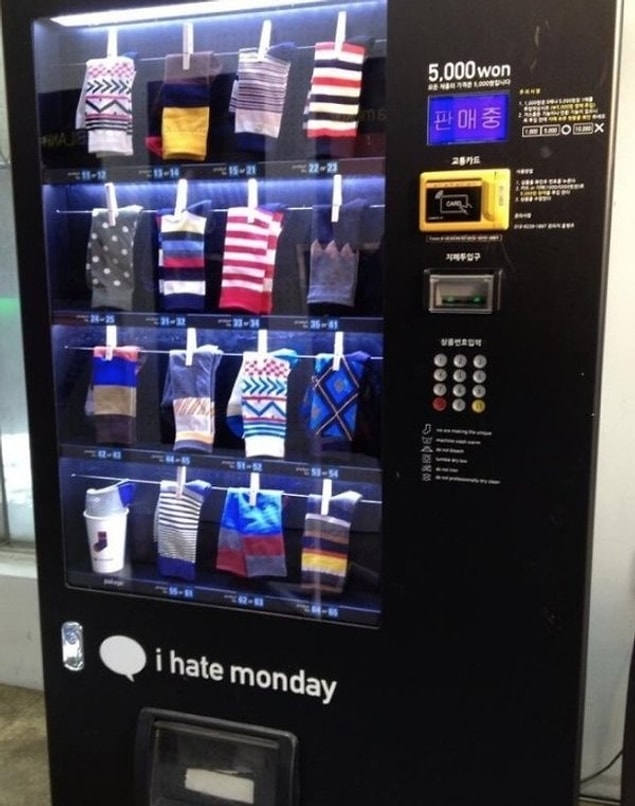 4. This cafe has laundry in it!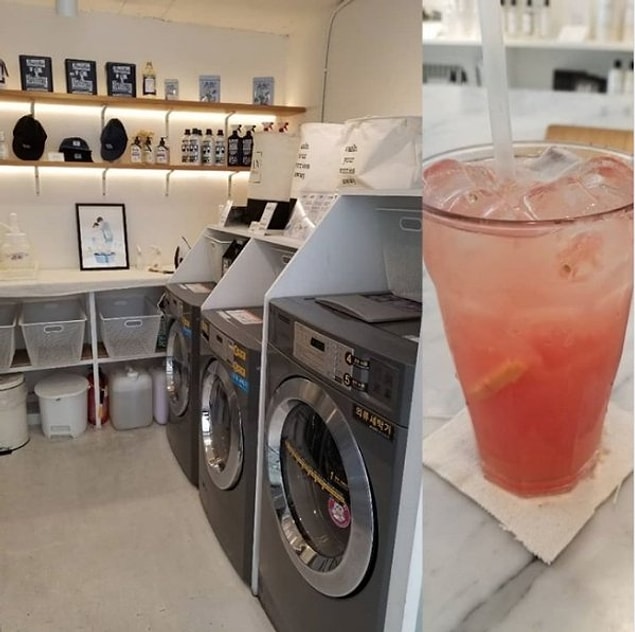 5. For quality control, managers puts photos of employees on devices to show who has assembled them.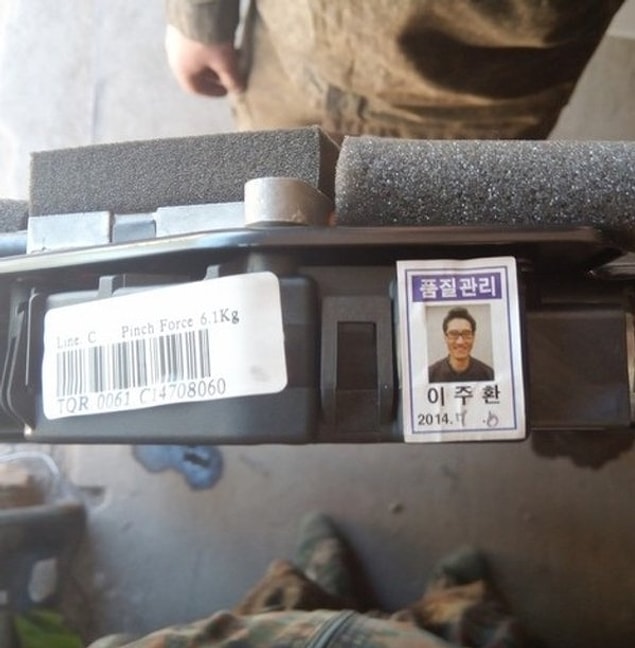 6. They also very passionate about their oral hygiene. This Korean BBQ offers free toothbrushes and mouthwash in the restroom.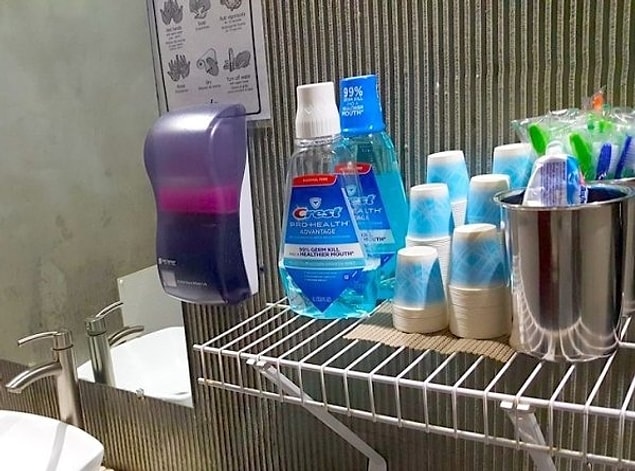 7. Little plastic shelters to protect people against the elements.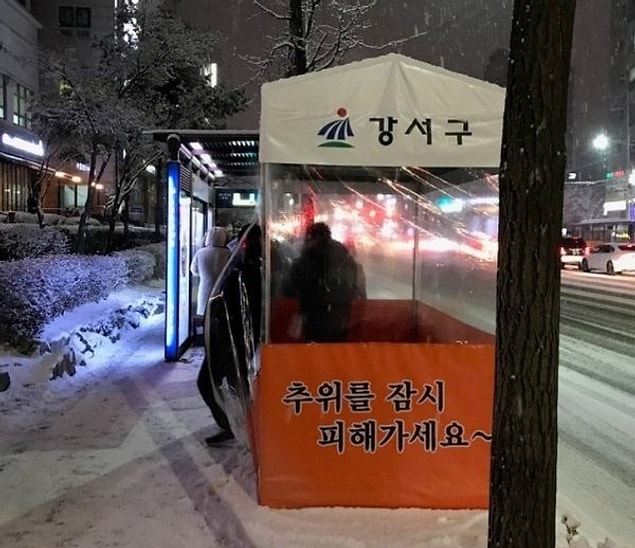 8. Tree roots are covered during the winter time to prevent tripping and protect the roots!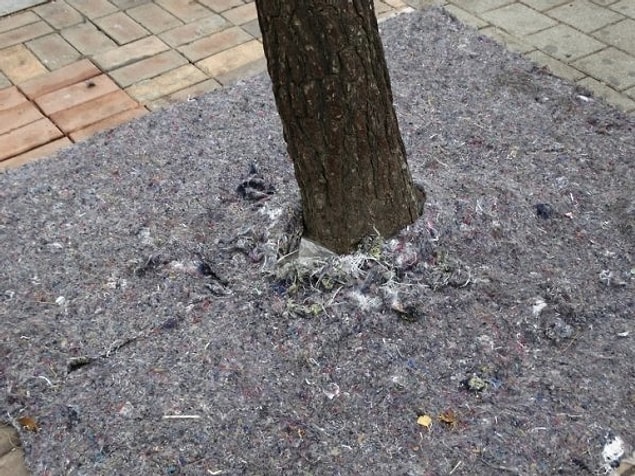 9. Giant umbrellas on crosswalks are to protect people from sunny/rainy days while they wait.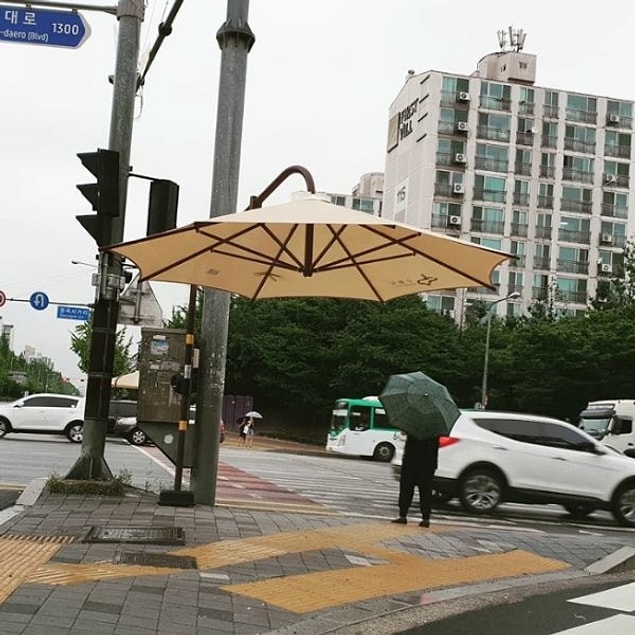 10. Plastic finger covers to prevent the greasy finger after eating chips.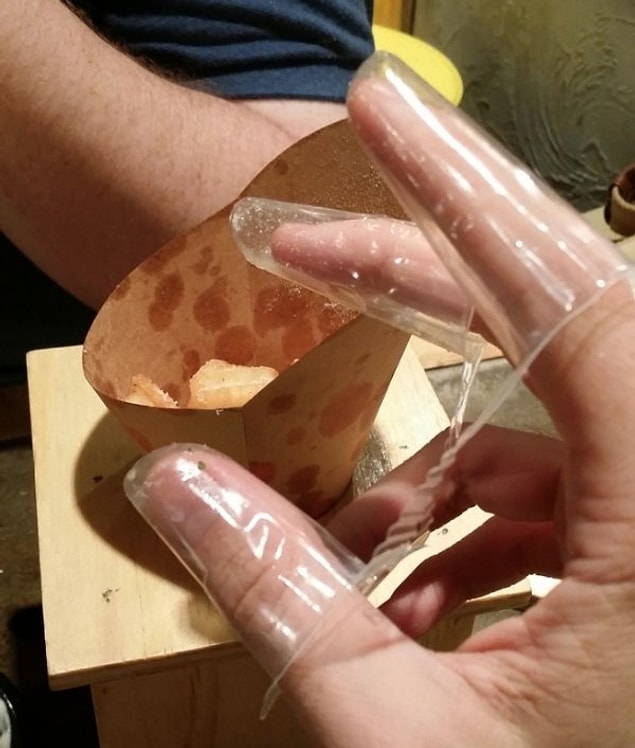 11. Some stores give you chance to pick and take whatever you want to buy and drop the money into their letterbox.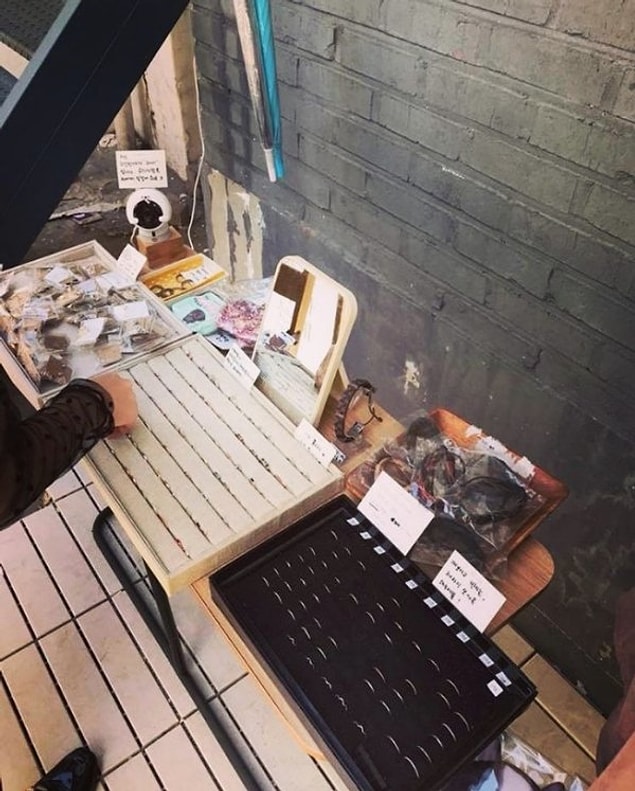 12. Public restrooms are made for mother and child who can be next to each other.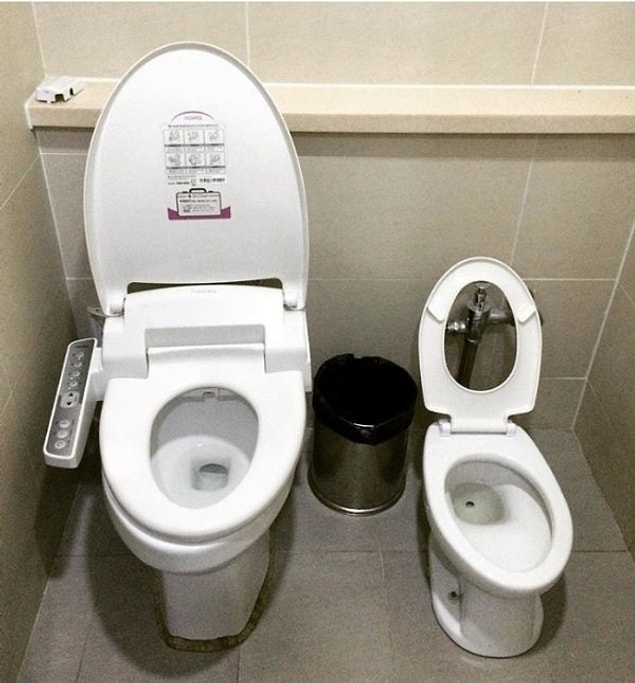 13. Flower vending machines if you needed to be spontaneously romantic!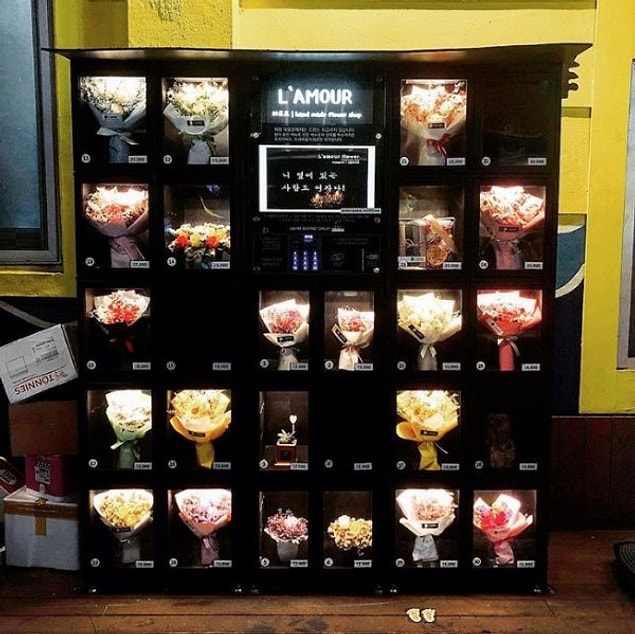 14. Parking lots often look like this!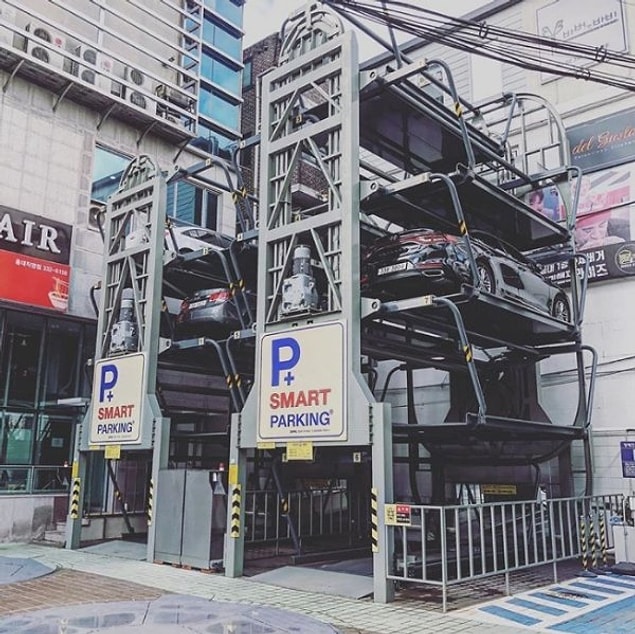 15. They have a parking lots for baby strollers.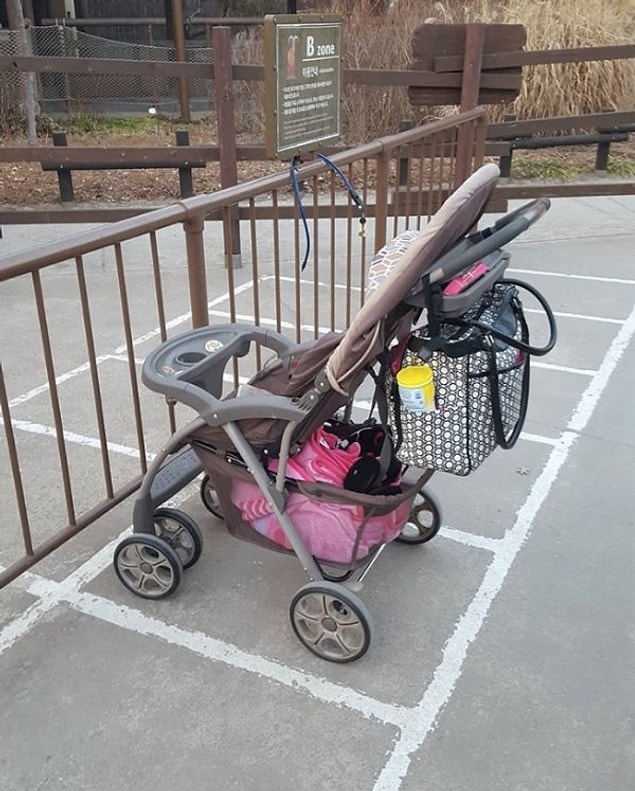 16. Cotton candy can be found just about everywhere...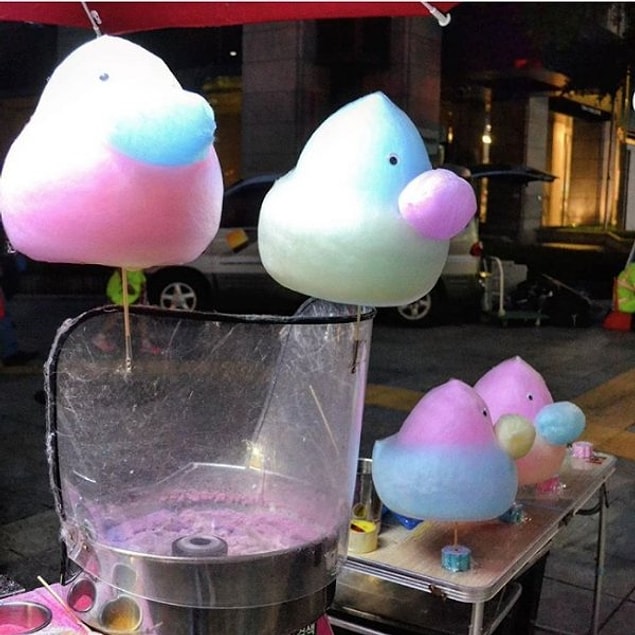 17. Robots in the Seoul airport help tourists with directions!