13 Disturbing Photos From The Phuket Vegetarian Festival
This festival is also known as Nine Emperor Gods and is a nine-day Taoist event. It is celebrated annually in Southeast Asia. In Phuket, Thailand it is also called the 'Vegetarian Festival.' There is lots of face piercing, so viewer discretion is advised! Here is the story of this religious practice:
Source:
http://www.vice.com/read/photos-from-...
1. The festival takes place in September-October every year and goes on for 9 days.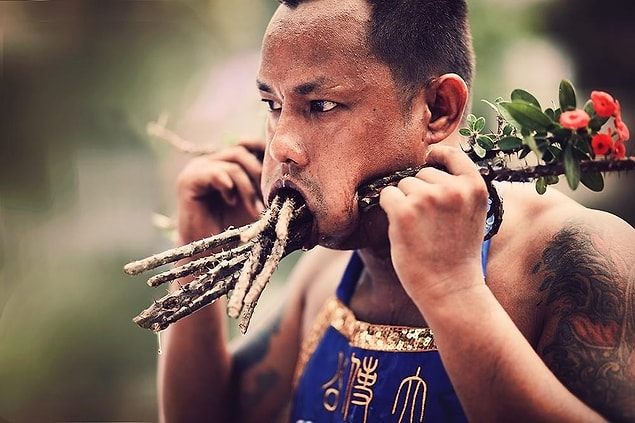 2. It is believed that during these 9 days, 9 gods descend to earth to observe it one by one.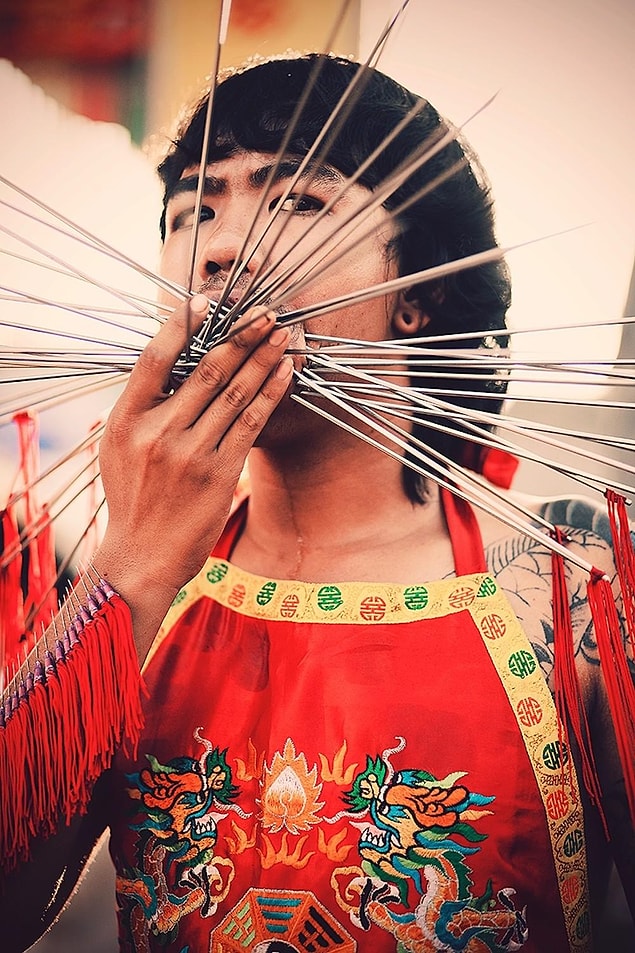 3. It is forbidden to eat meat, drink alcohol, consume animal products or food with a strong spice smell, have sex, engage in possibly disruptive actions, etc.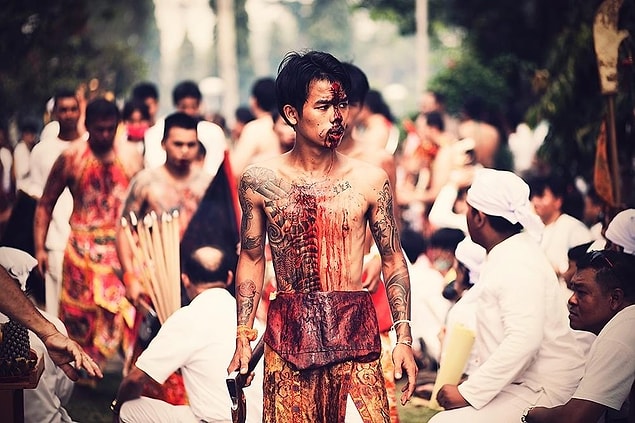 6. Meanwhile an epidemic broke out and people started to die, one by one.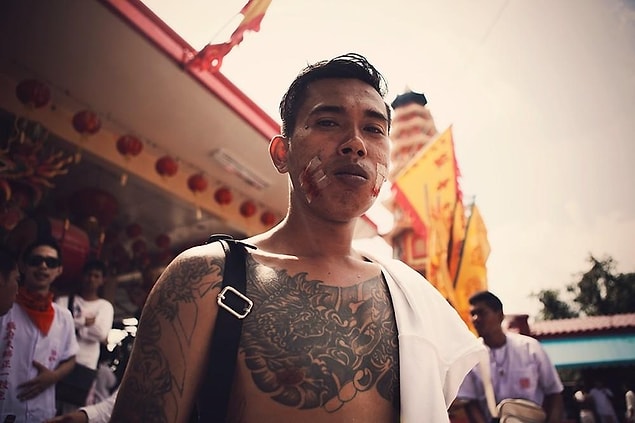 7. And afterwards they started calling out the 9 Gods in the 9th month of the lunar calendar (also when this festival is held every year now) every year both to thank them and ask them to forgive their sins.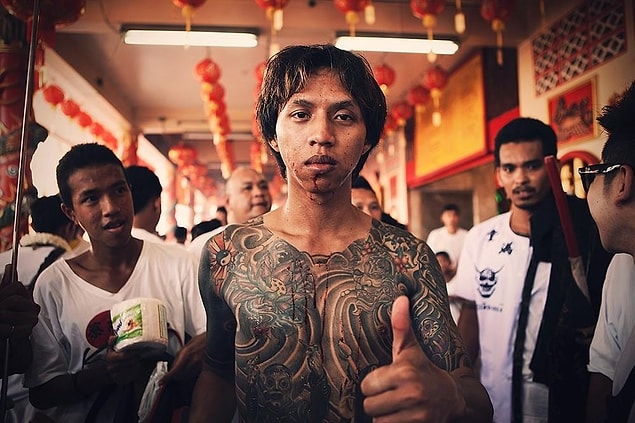 8. This festival is best known for the photos of the people who pierce their faces (with pretty much whatever they can find).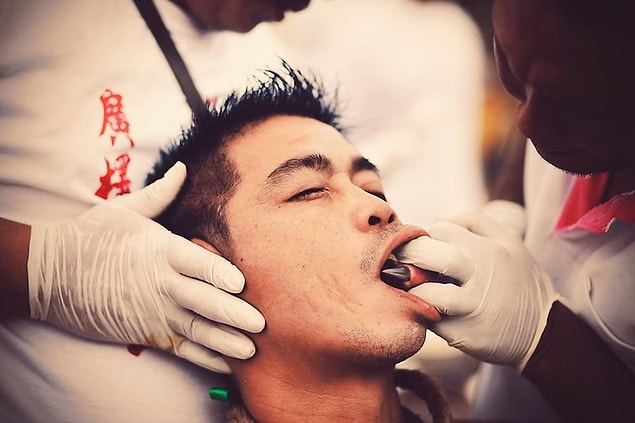 9. The point of this practice is to show how much this vegetarian diet strengthens people both physically and mentally.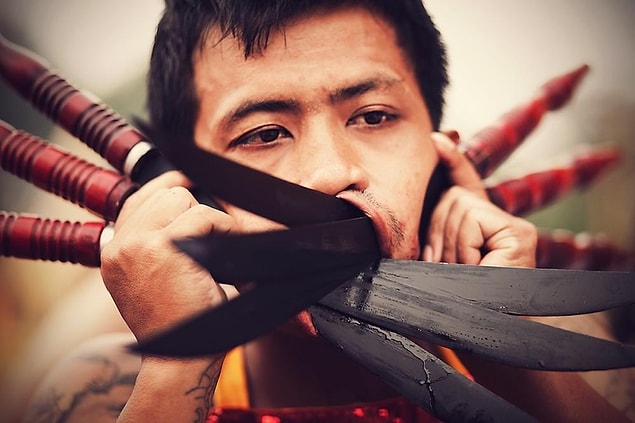 10. Naturally, not everybody who follows this diet goes through with the face-piercing.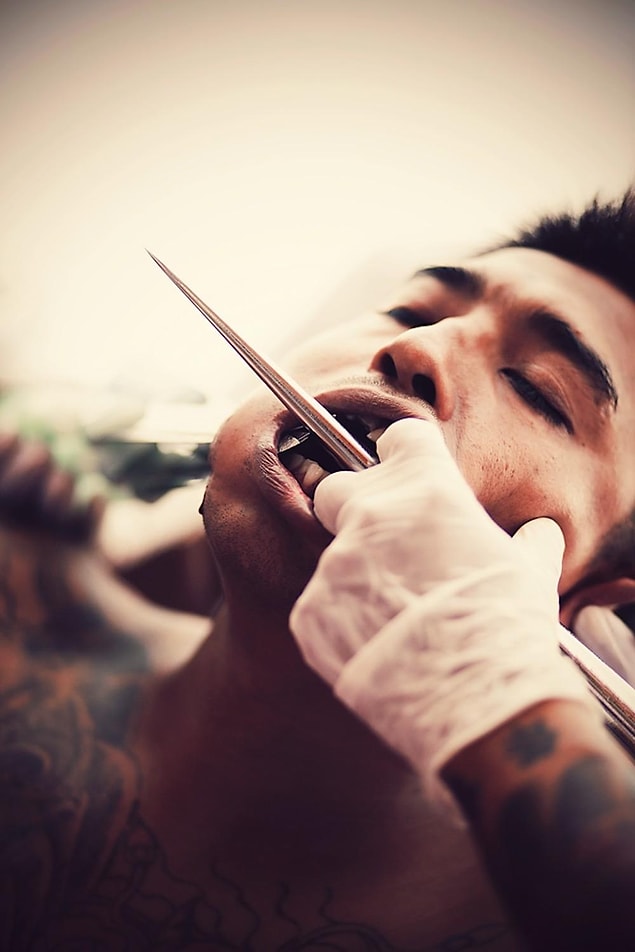 12. Moreover, ceremonies are held in the temples early in the morning and people come together to pray.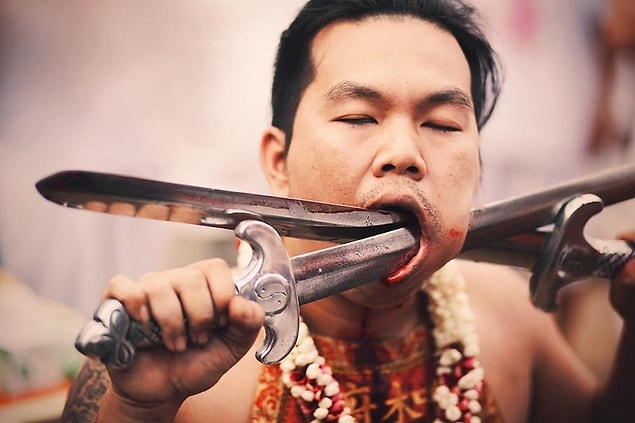 13. To put it shortly, you come across with such scenes quite often during this festival.