FREAKY!! Meet The Russian Human Barbie Raised As A Living Doll!
Russia's newest human Barbie is virtually fresh out of the box. Angelica Kenova, a 28-year-old model from Moscow, Russia seems to be after world's most infamous human Barbie since Valeria Lukyanova's pink plastic crown.
Source:
http://9gag.com/gag/aNWqVWA?ref=fbp
Angelica Kenova, a 26-year-old model from Moscow, Russia, still lives with her hyper-controlling parents, who have been honing her drastic look all her life.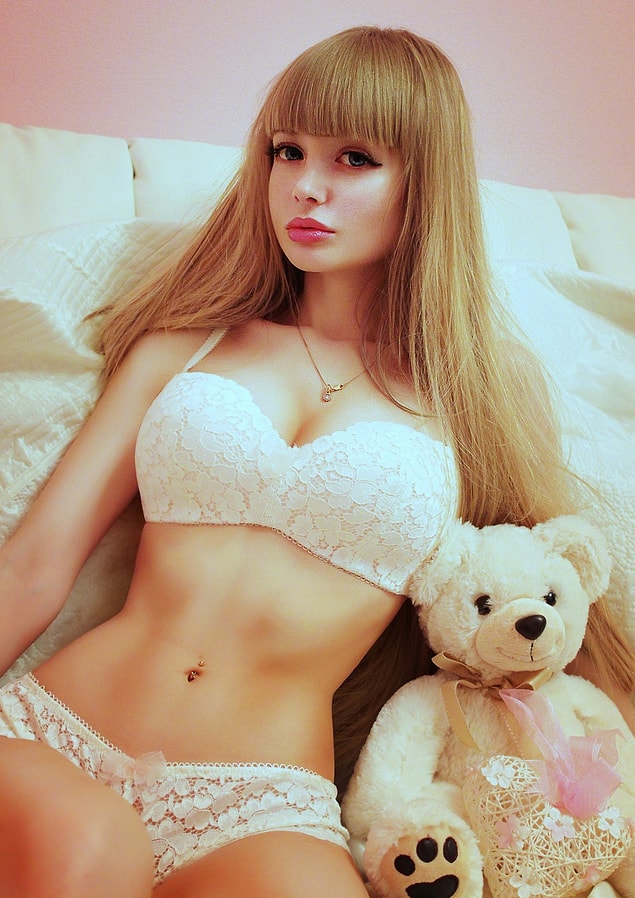 The 38kg model insists she has never had plastic surgery.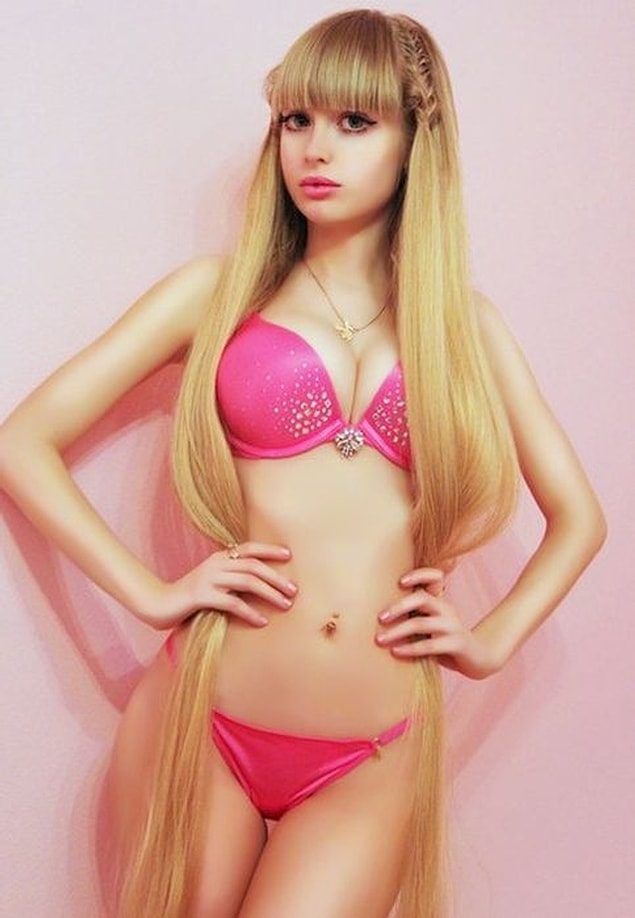 Angelica has been dressed up as a Barbie doll since birth and is only allowed to go on dates if her mother, Natalia, accompanies her.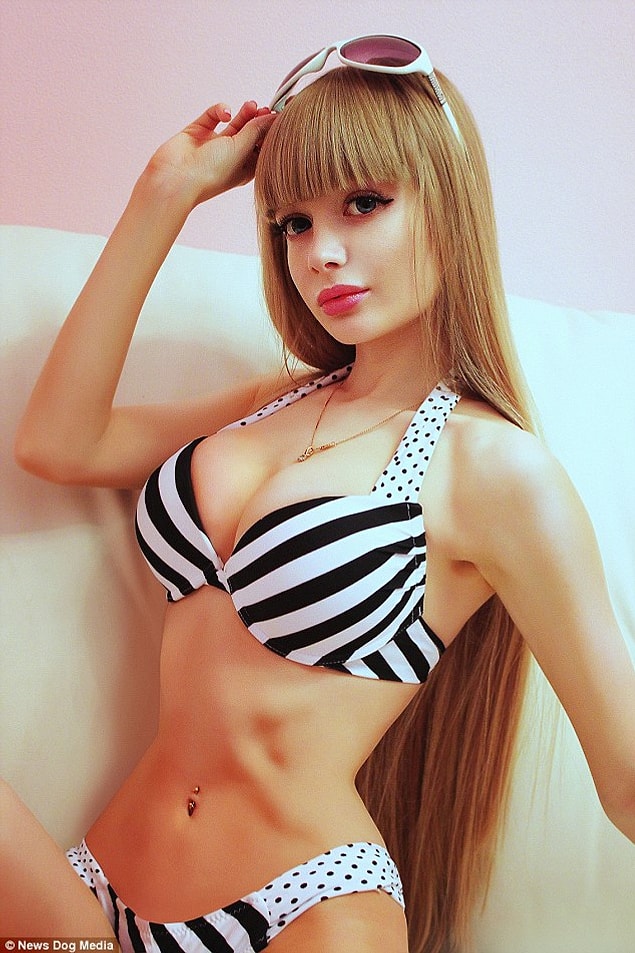 She claims to be a child psychologist and a ballet dancer as well as a model - regularly poses for half-naked photos, which her parents approve of.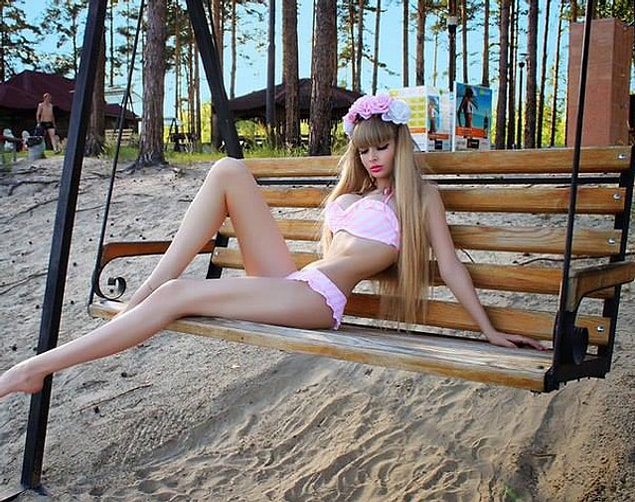 She boasts the same unrealistic body proportions and wide-eyed features as a Barbie, with a tiny 20-inch waist and a 32E bra size.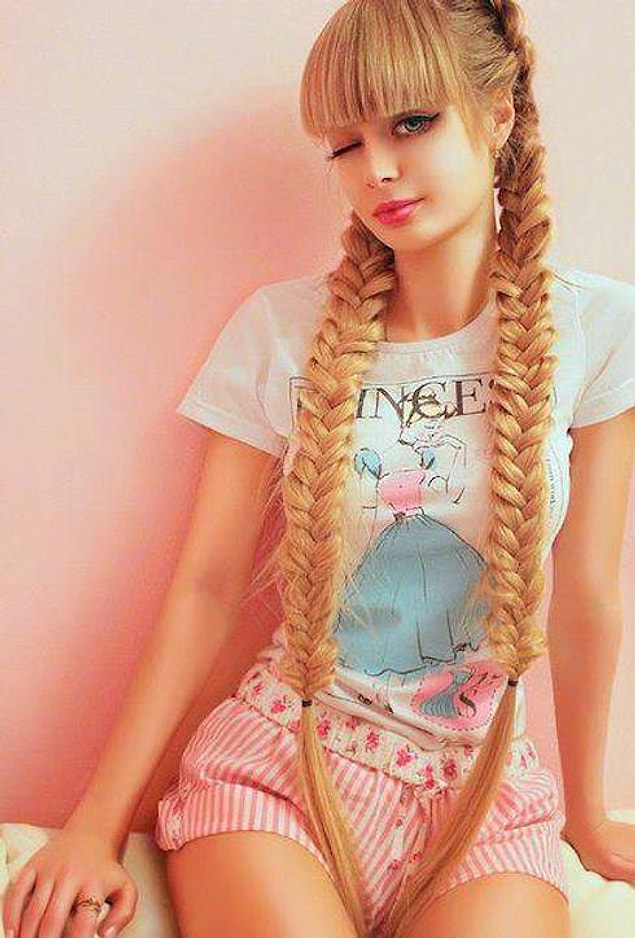 "My mother and father don't want me to move out of the family home. I'm not even allowed to buy clothes without my mum there - she likes to choose attire that clings to my figure and emphasize my good features."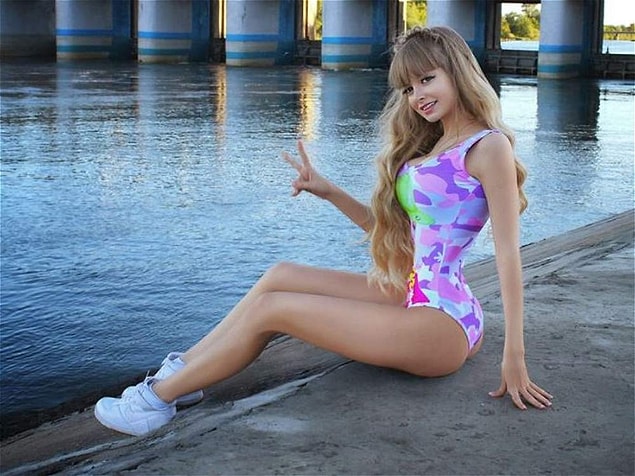 'My mother also demands that she accompanies me on any dates. I have to book a table for three people so she can sit at the same table whilst my date and I have dinner."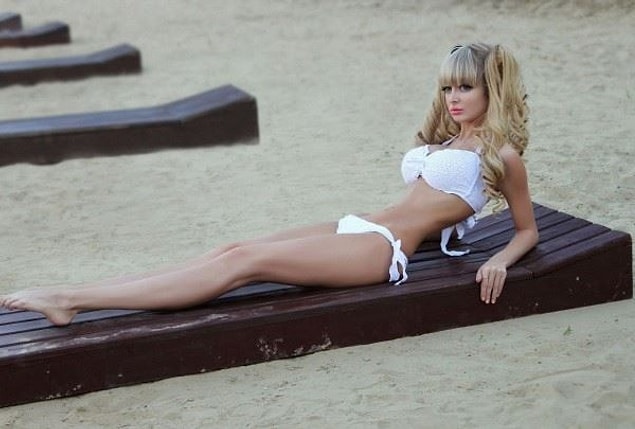 Growing up, Angelica was given the most extravagant upbringing and education that money could buy.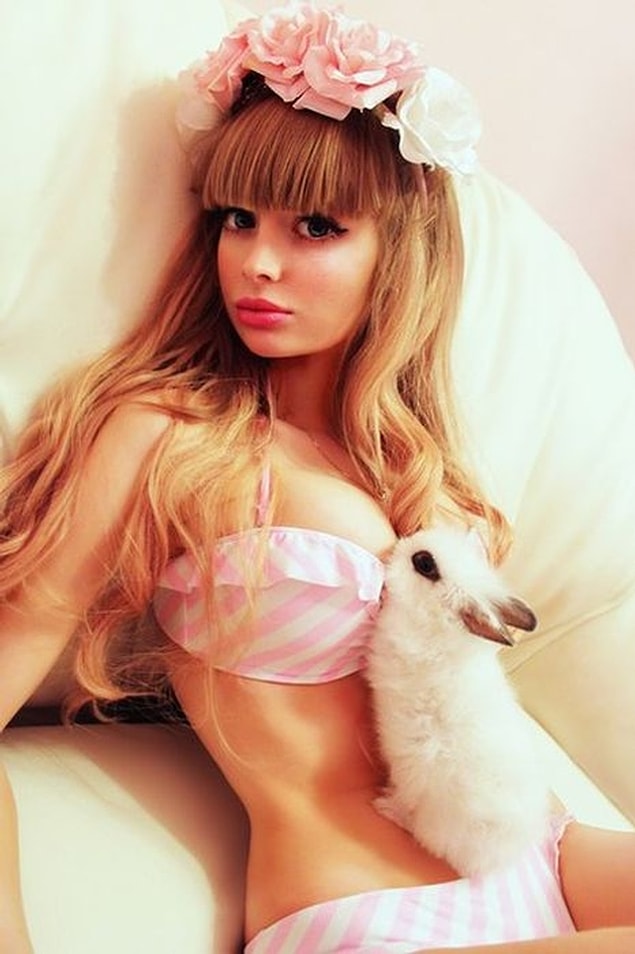 "My mother was also very beautiful in her youth. She looked like Brigitte Bardot. She loved Barbie's slender beauty, golden curls, cute face and beautiful clothes, and urged me to be exactly the same."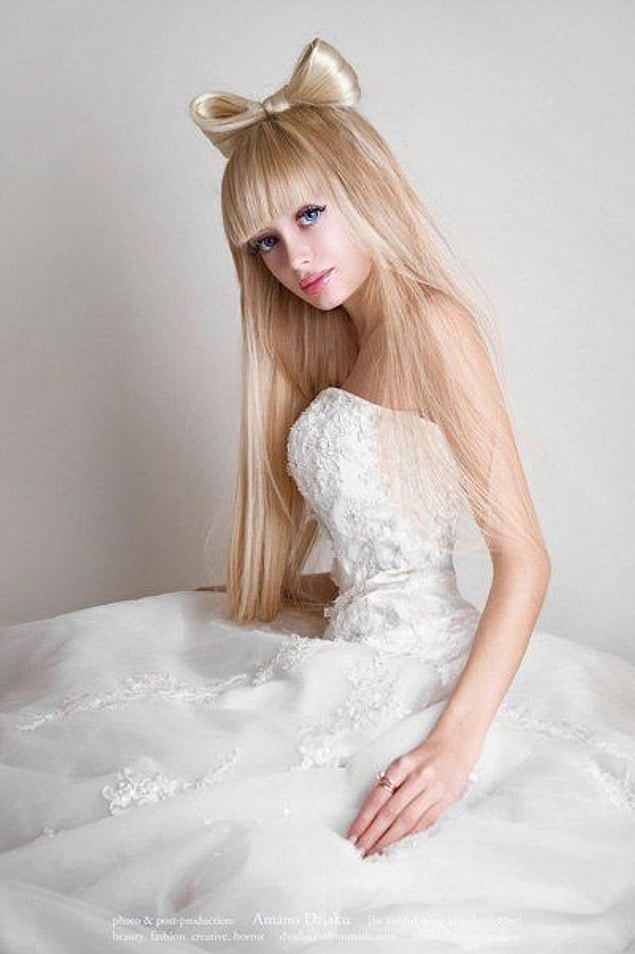 Her personal trainer created an individual training program which helps her tone her buttocks and hone her narrow waist.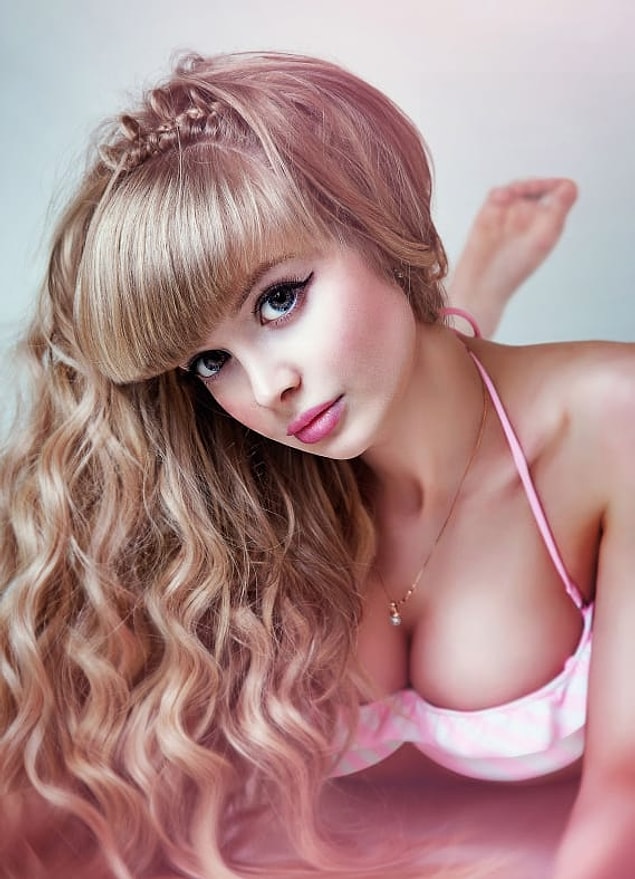 "Given how old I am, I should be independent, but my parents insist I still live with them."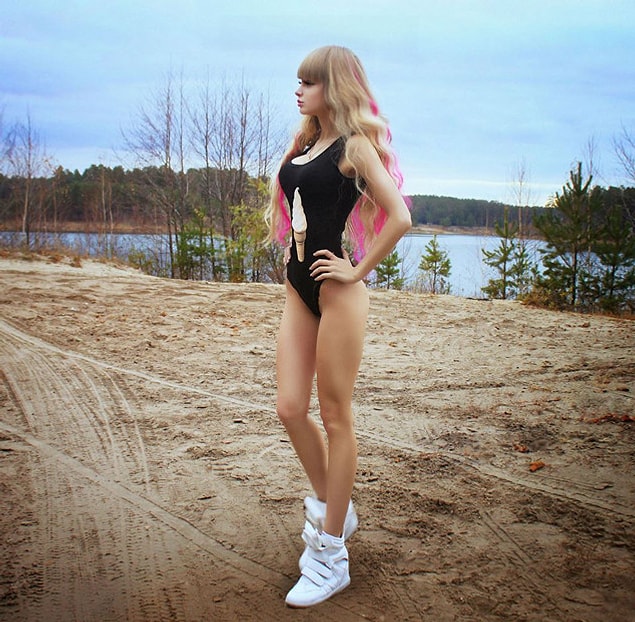 "I understand that it's bad that my mother accompanies me on dates and I should be independent by now, but I just can't."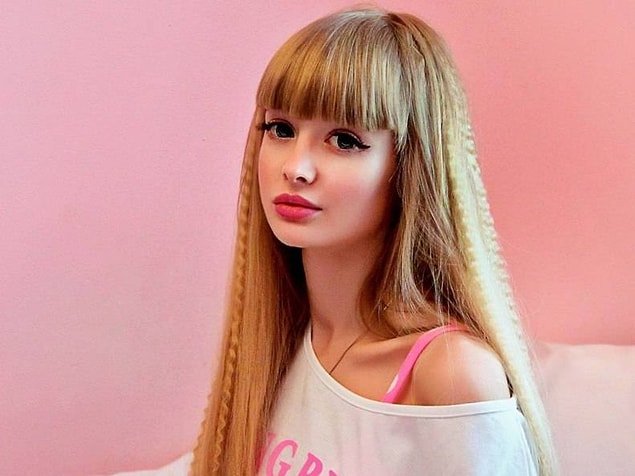 "I really love my family and I don't want to upset them. If I ever decided to live apart or do something against their will, it would be a scandal."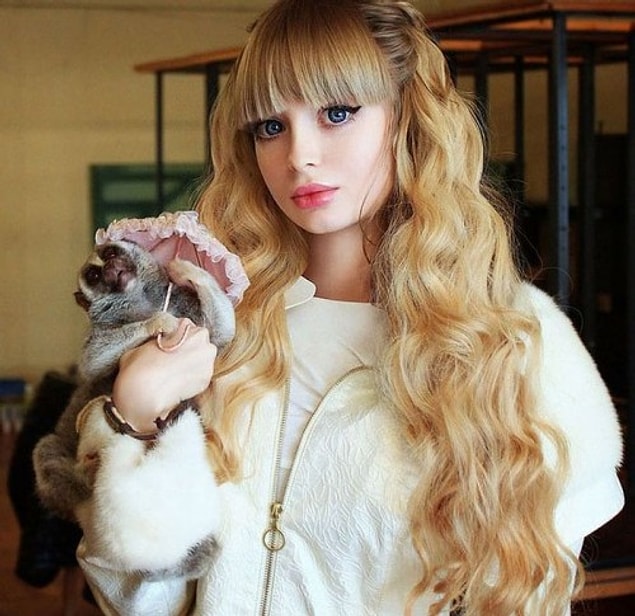 Still, Angelica is hopeful that she will find her 'prince' someday - and that her parents will approve of him.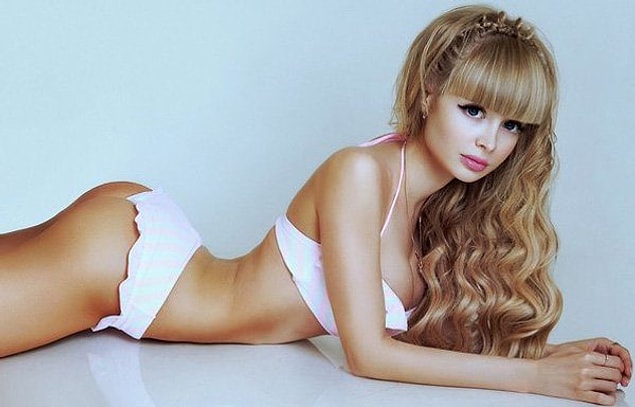 "I do not like sugary, cute boys. I'm interested in brutal men whose eyes reflect their strength and pride."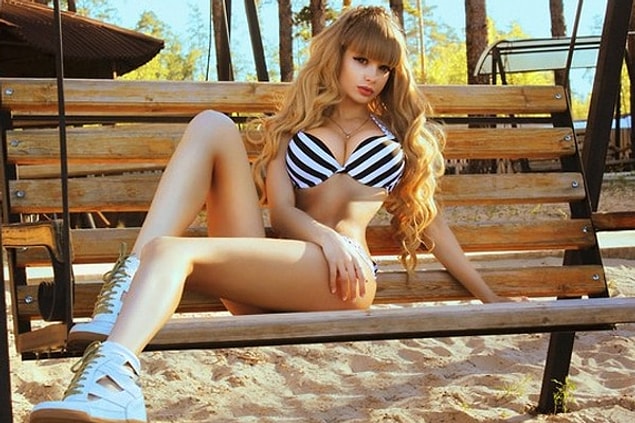 "My parents have kept me in a glass palace all my life, but one day hopefully, I will be able to break free. It is never too late to start an independent life."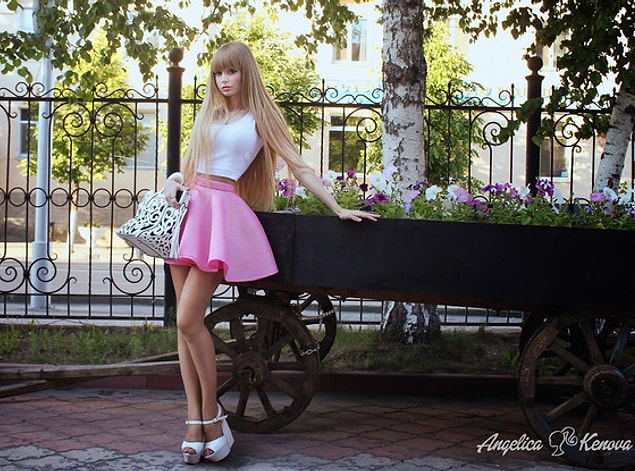 😍