A Live, Long And Rare Black Giant Shipworm Found In The Philippines
Scientists have found live specimens of the rare giant shipworm for the first time in the Philippines. Details of the creature, which can reach up to 5 ft (1.55m) in length and 2.3in (6cm) in diameter, were published in a US science journal. The freaky sea creature lives in an incredibly harsh environment, turning a noxious chemical into energy.
About three feet long and glistening black with a pink, fleshy appendage, it looks like the entrails of an alien from a bad horror film. In fact, it is a giant shipworm.
The giant shipworm.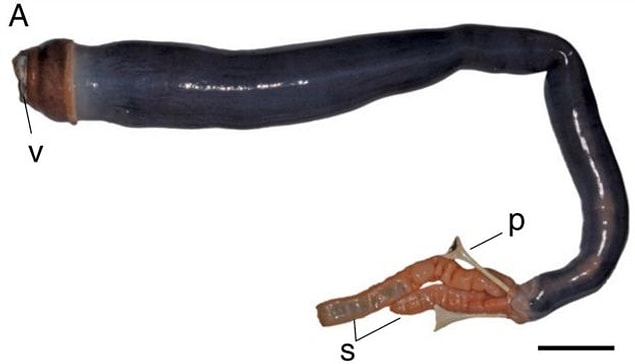 The team stumbled across a clue to the creature's' whereabouts thanks to a YouTube video of a Philippino television news report.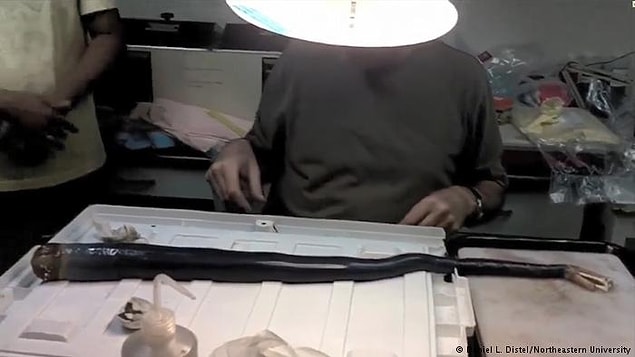 But it isn't just its discovery that stunned researchers: the giant shipworm is also surprising for its mode of survival.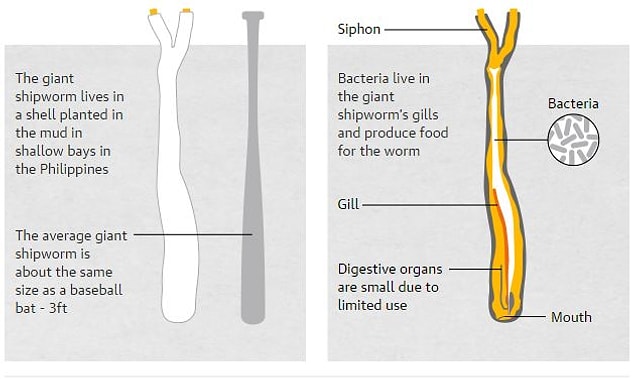 Further work revealed that the creature relies on bacteria in its gills, that use hydrogen sulphide in the water as an energy source.