41 Most Powerful Photographs Of 2016!
2016 is nearly over and everyone agrees for a fact that it has been a quite year from beginning till the end. In 2016, the world witnessed many events such as the birth of heroes during Olympics or the devastating situation of the ongoing civil war in Syria. There were critical political events such as the election of Donald Trump and Brexit.
These photographs gather the most important events of the year 2016 from the perspective of photographers around the world!
1. Mo Farah of Britain celebrates winning the Men's 5000m Final in the Rio Olympics, Brazil.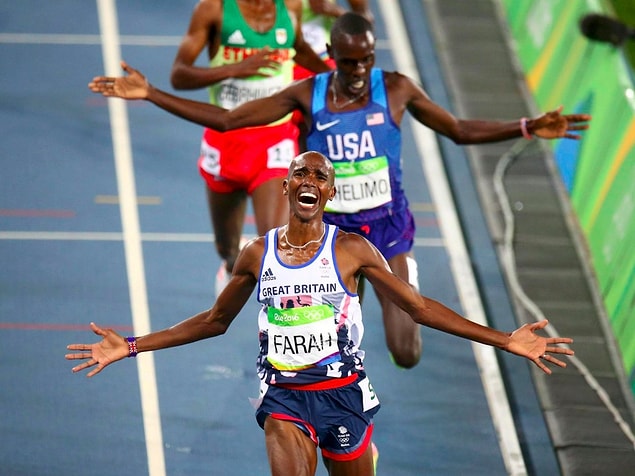 2. A giant statue of Chinese late chairman Mao Zedong under construction near crop fields in a village of Tongxu county, China.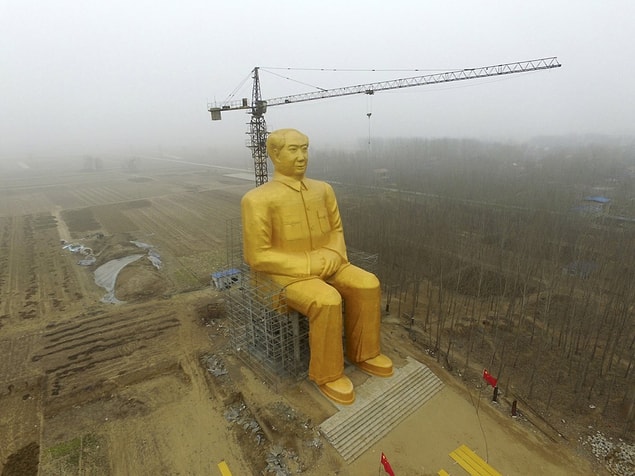 3. He Zi of China receives a marriage proposal from Olympic diver Qin Kai of China after the medal ceremony.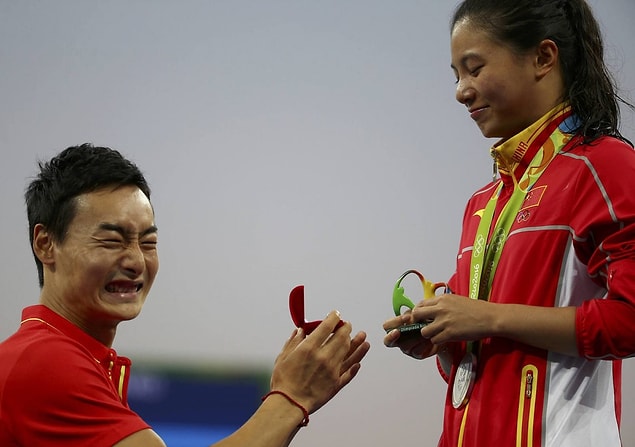 4. A pilot looks up from a U.S. F-22 Raptor fighter as it prepares to refuel in mid-air with a KC-135 refuelling plane over European airspace.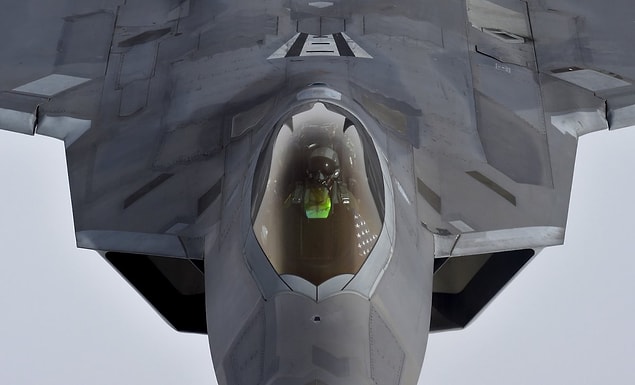 5. Drake presents Rihanna with the Michael Jackson Video Vanguard Award during the 2016 MTV Video Music Awards in New York.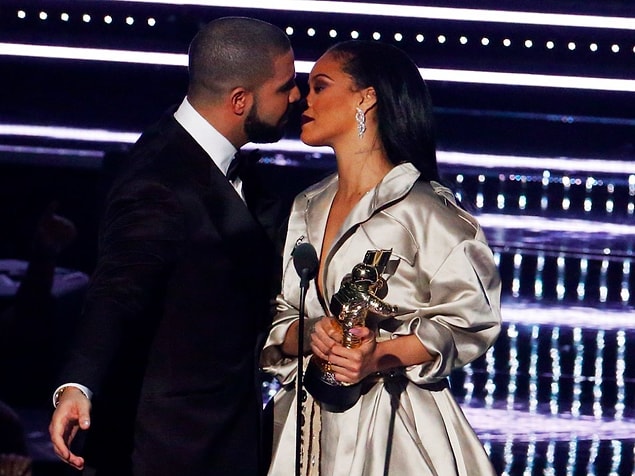 6. Olympic athlete Oscar Pistorius was made to remove his prosthetic legs mid-trial by his defence lawyer in a bid to prove he's a "vulnerable" man and to avoid a longer jail sentence for killing his girlfriend Reeva Steenkamp.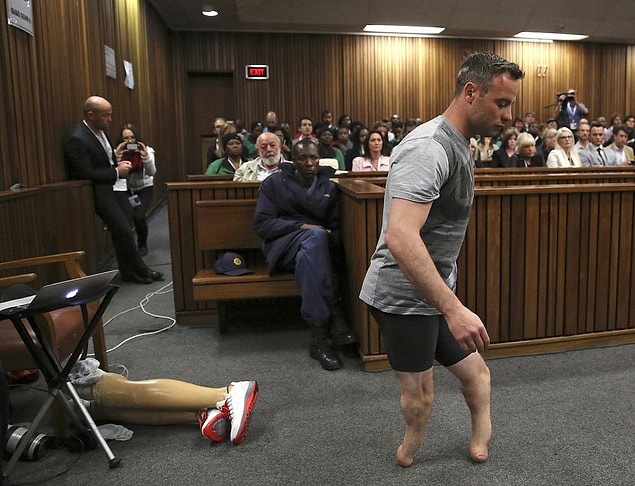 7. Great Britain's Andy Murray in action during the ATP World Tour Finals against Serbia's Novak Djokovic.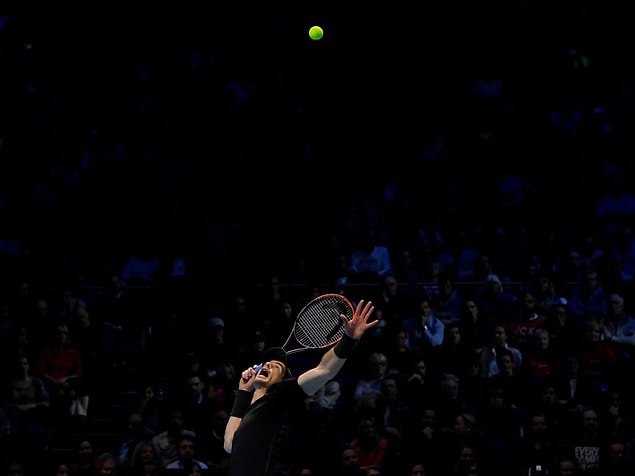 8. Canada's men's wheelchair basketball team player Adam Lancia kisses his wife Jamey Jewells of Canada after her match at the Rio Paralympics.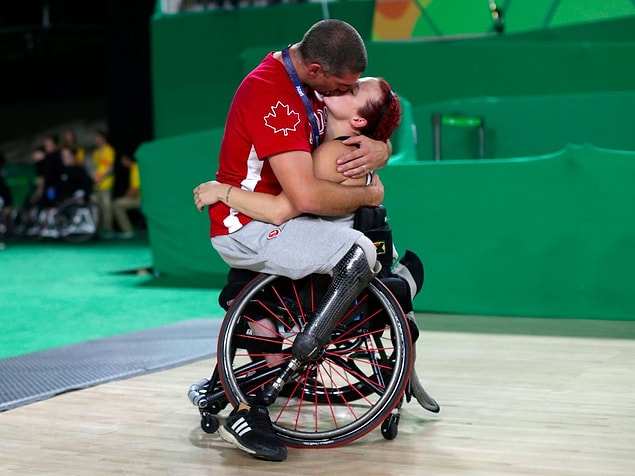 9. Cristiano Ronaldo celebrates with his Portuguese teammates and the trophy after winning the UEFA Euro 2016.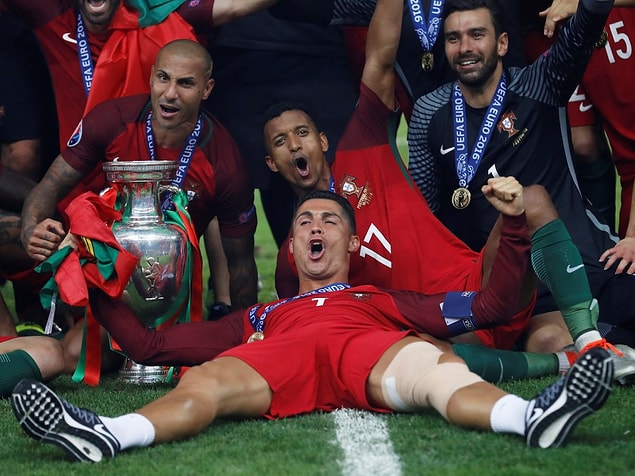 10. Serena Williams celebrates winning her seventh Wimbledon Title after beating Germany's Angelique Kerber in the women's singles final.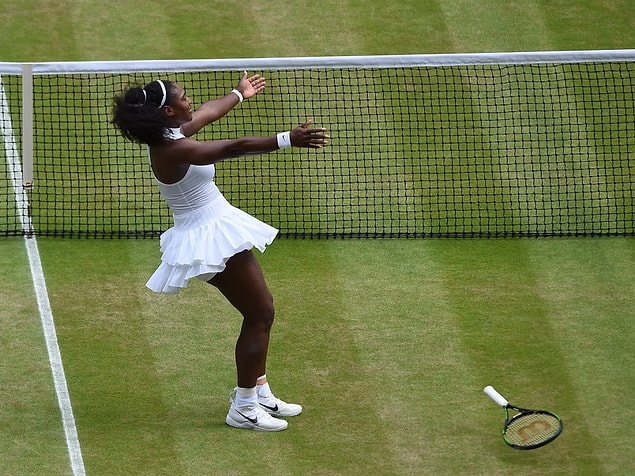 11. U.S. President Barack Obama and first lady Michelle Obama perform a reading of the children's book "Where the Wild Things Are" for children gathered for the annual White House Easter Egg Roll on the South Lawn of the White House in Washington.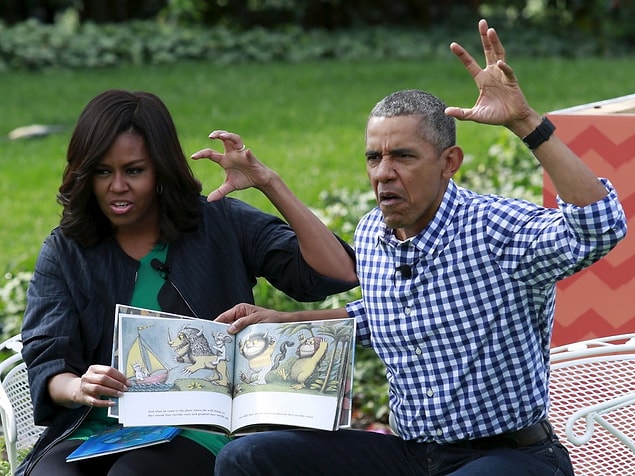 12. Associação Chapecoense de Futebol fans gather in the club's stadium in Chapećo, Brazil, to hold a candlelit vigil for the players that died in a tragic plane crash on their way to play Medellin's Atletico National in the Copa Sudamericana.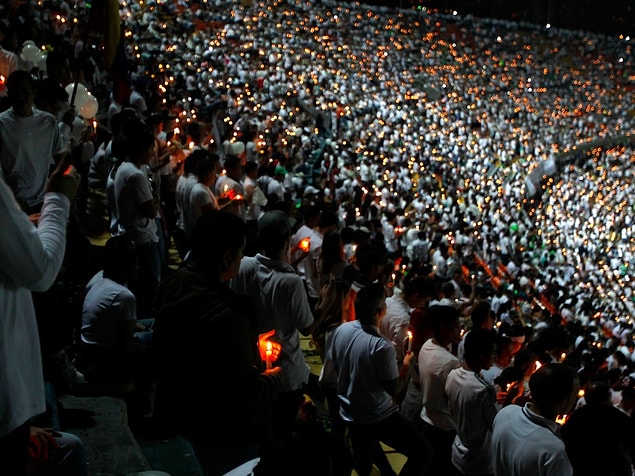 13. Leonardo DiCaprio won his first ever Academy Award for Best Actor for his role in 'The Revenant,' directed by Alejandro González Iñárritu who also won awards for Best Director and Best Original Screenplay.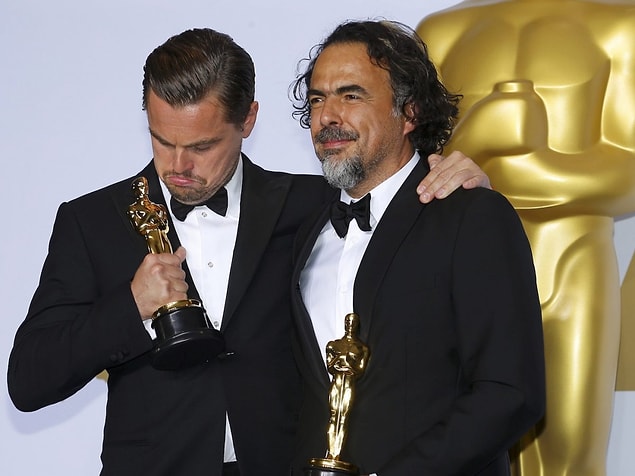 14. Britain's exit from the European Union led to protests around the continent, while some activists were more heartbroken than others.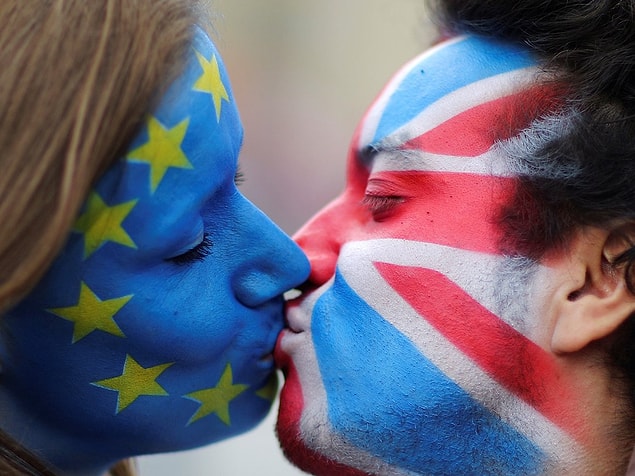 15. Indian model and acid attack survivor Reshma Quereshi has make up applied before walking to present Indian designer Archana Kochhar's Spring/Summer 2017 collections during New York Fashion Week.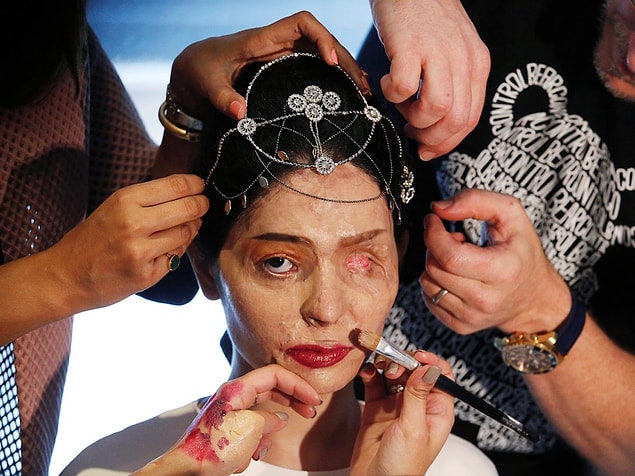 16. Following Donald Trump's divisive call for Muslims to be barred from entering the United States, Hillary Clinton allowed the parents of a Muslim soldier who died in Iraq to speak at the Democratic National Convention.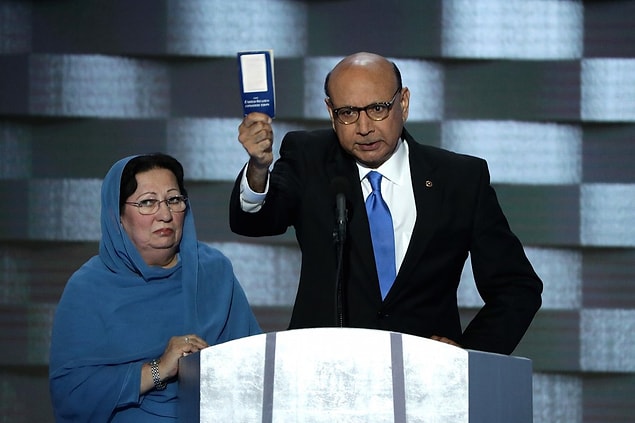 17. Filipino President Duterte's bloody war on drugs made headlines throughout the year. Since coming to power, Duterte has condoned the murder of more than 5,500 people suspected of either taking or selling illegal drugs. Those that aren't killed are sent to overcrowded prisons like the Quezon City Jail in Manila, pictured below.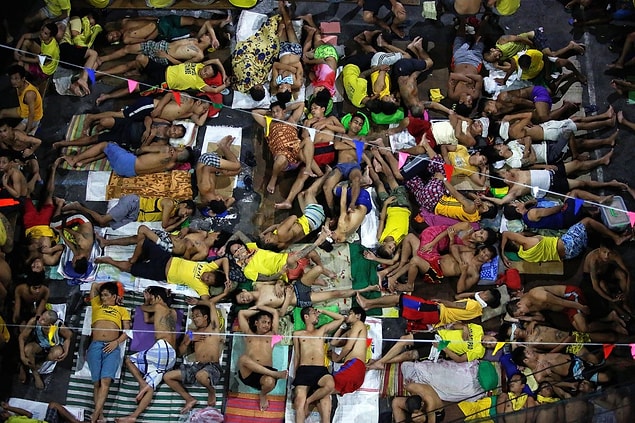 18. In July, a 19-ton truck was driven into a dense crowd of people celebrating Bastille Day in Nice, France. 86 people were killed and a further 434 injured in the attack which ISIS later claimed responsibility for. In this picture, a French flag is seen at a memorial on the Promenade Des Anglais where the attack took place.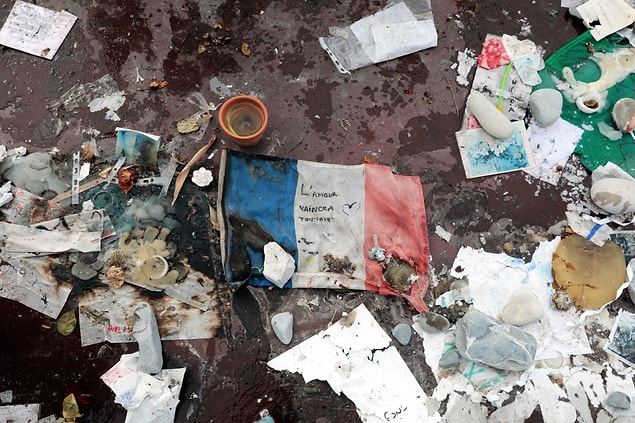 19. Barack Obama and Angela Merkel met for the last time in an official capacity in Berlin in November. The pair formed a close bond during Obama's eight-year presidency.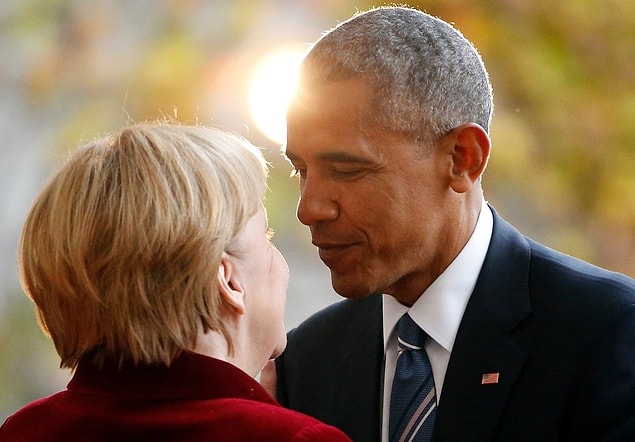 20. Following David Cameron's final cabinet meeting, then-incoming Prime Minister Theresa May shared a laugh with photographers as she walked the wrong way out of 10 Downing Street.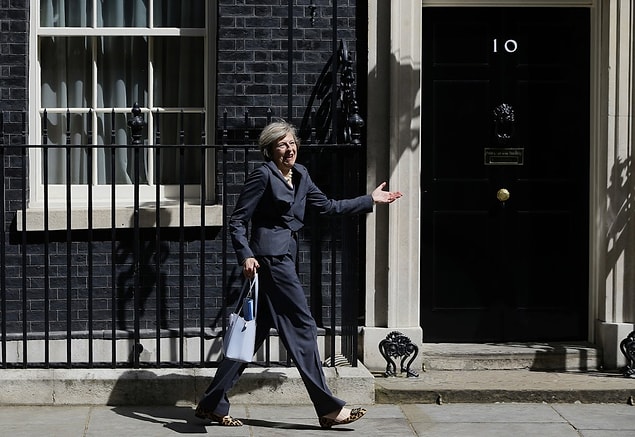 21. Britain's Prime Minister David Cameron, his wife Samantha and their children Nancy, Elwen and Florence, hug on the steps of 10 Downing Street just minutes after Cameron resigned following a shock defeat in the EU referendum.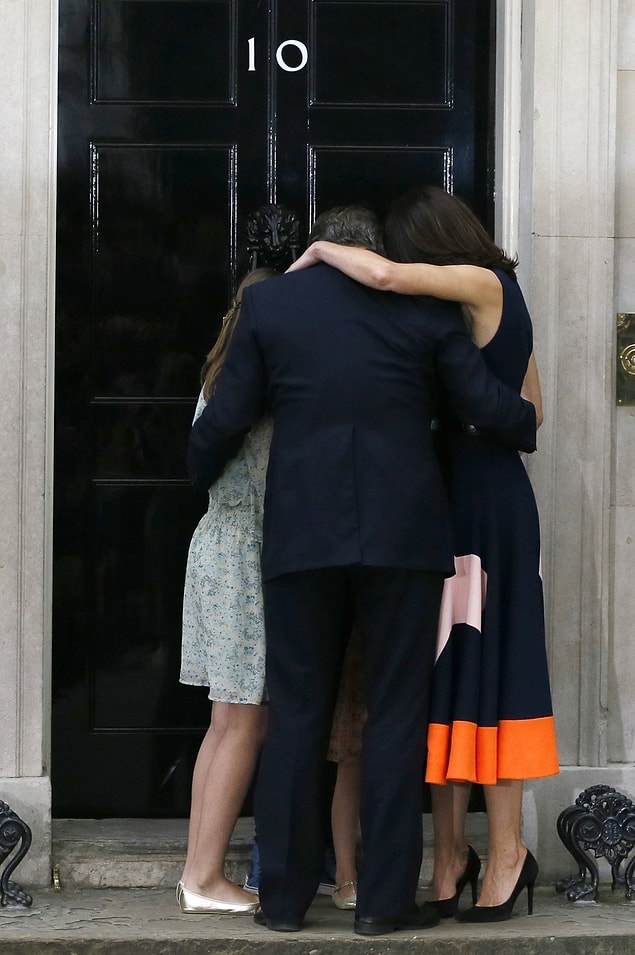 22. The world followed every minute of Labour MP Jo Cox's fight to stay alive after she was shot by a far-right terrorist in her home constituency of Batley and Spen in Yorkshire, England. Cox had previously praised and celebrated the diversity of her "proud" constituency.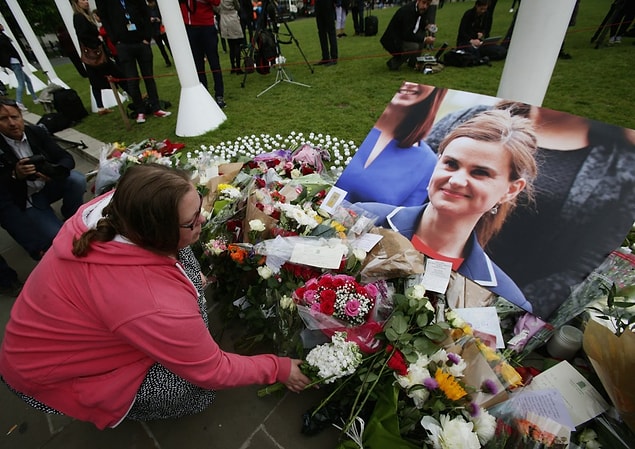 23. Comedian and talk show host Ellen DeGeneres wipes away a tear as she listens with U.S. President Barack Obama to her Presidential Medal of Freedom citation during a ceremony in the White House East Room in Washington.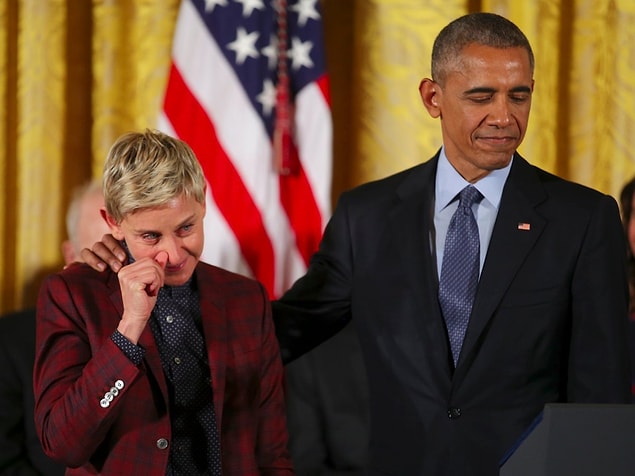 24. Democratic presidential nominee Hillary Clinton hugs US President Barack Obama as she arrives onstage at the end of his speech on the third night of the 2016 Democratic National Convention in Philadelphia.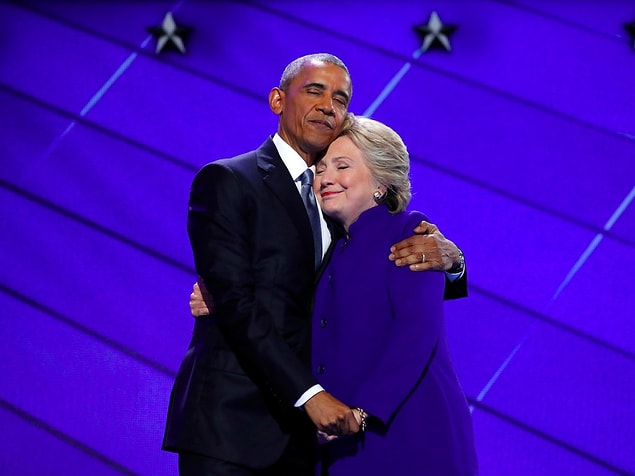 25. 49 people were killed after a gunman inspired by ISIS went on a shooting rampage inside Pulse nightclub in Orlando, Florida. The tragedy sparked an outpouring of grief from the global LGBT community and vigils were held in cities around the world.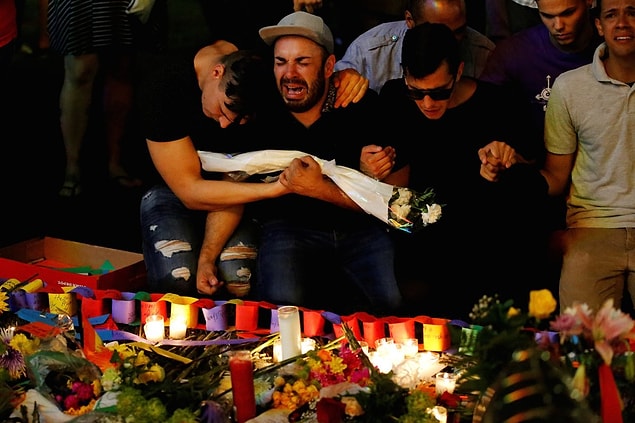 26. Jackeline, 26, holds her son, who is four months old and born with microcephaly, in front of their house in Brazil in February. Microcephaly, abnormal smallness of the head, has been linked to the Zika virus, which spread rapidly through South America and other parts of the world in 2016.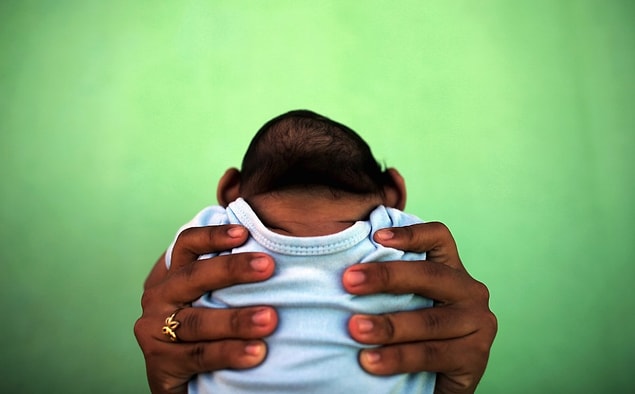 27. In July, an attempted military coup by a faction within the Turkish armed forces calling itself the "Peace at Home Council" was stifled in less than 24 hours, after Turkish president Recep Tayyip Erdogan called on his supporters to take to the streets and repel the uprising. This photo shows Turkish military standing in front of the Republic Monument at the Taksim Square in Istanbul.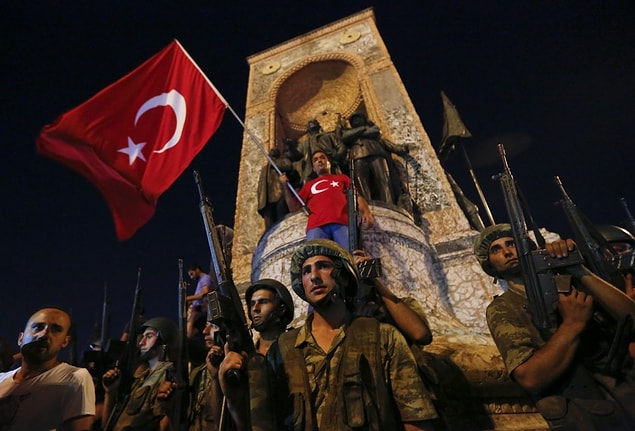 28. Usain Bolt of Jamaica looks at Andre De Grasse of Canada as they compete in the Men's 100m Semifinals at the Rio Olympics. Bolt went on to win gold in the men's final, finishing the 100m sprint in 9.81 seconds.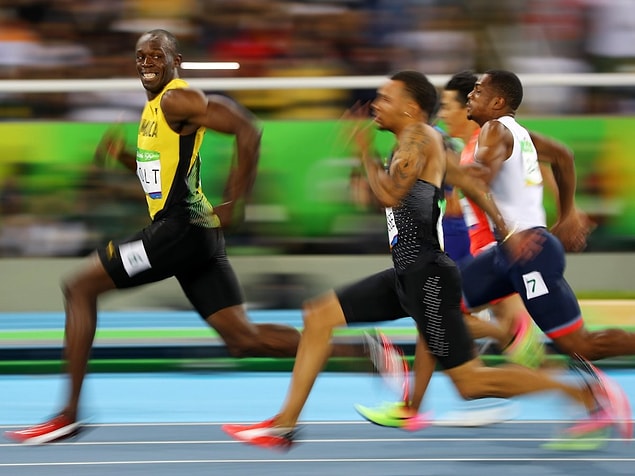 29. Pope Francis walks through the notorious gate at Auschwitz's with the sign "Arbeit Macht Frei" (Work sets you free) during his visit to the former Nazi death camp in Poland.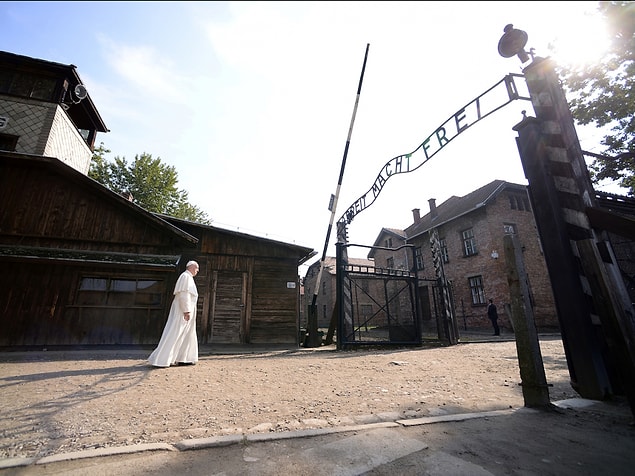 30. A woman with a Ziggy Stardust tattoo visits a mural of David Bowie in Brixton, south London. The pop legend passed away in January.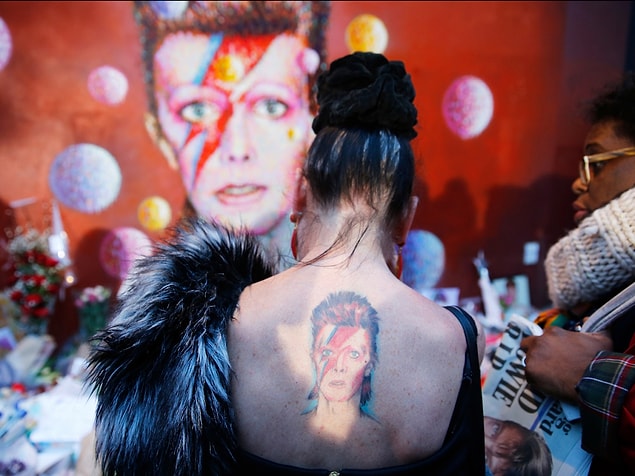 31. A Turkish student cries during a protest to show solidarity with trapped citizens of Aleppo, Syria, in Sarajevo, Bosnia and Herzegovina on December 14, 2016.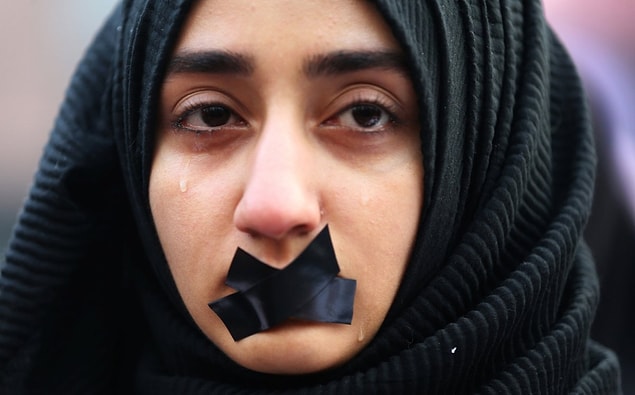 32. This iconic photo shows Air Force One coming in to land in Cuba for the first time ever. Obama's visit to Cuba was the first by a US president in almost a century as he took steps to normalise relations by removing the island-nation from the list of state sponsors of terrorism.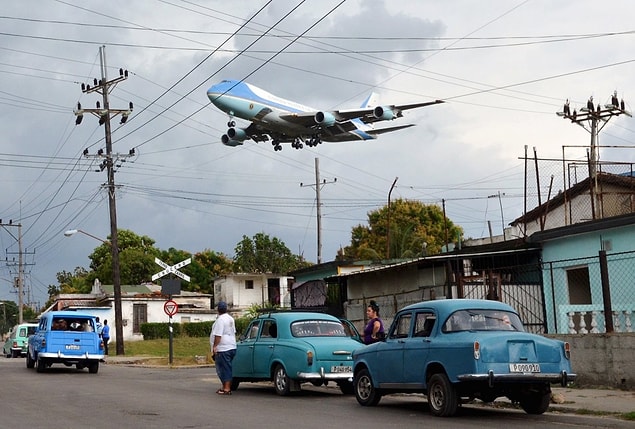 33. Theresa May met Queen Elizabeth at Buckingham Palace in July, where she invited her to become Prime Minister.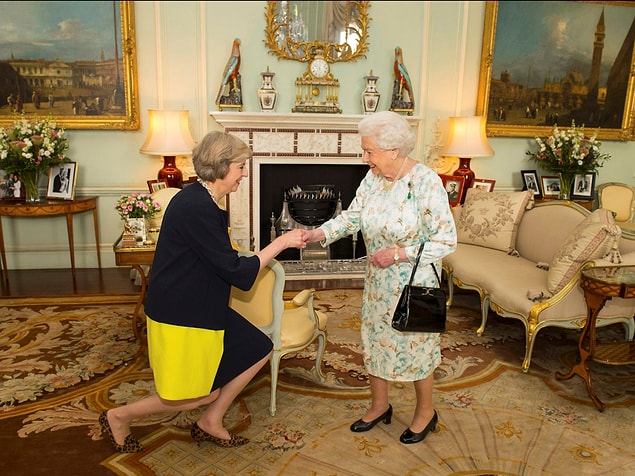 34. This image of a wounded flight attendant went viral after the Brussels bombing attack in March. Nidhi Chaphekar lay with torn clothes and a bloodied face after 32 civilians were killed in the deadliest terrorist attack in Belgium's history, which ISIS claimed responsibility for.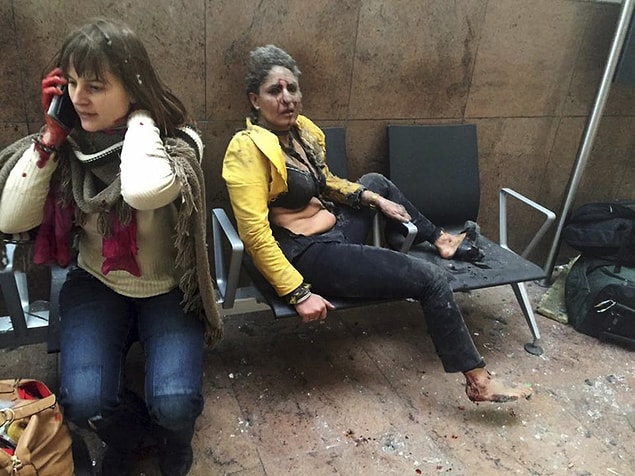 35. Ieshia Evans was detained by law enforcement in riot gear as she peacefully protested the shooting death of Alton Sterling near the headquarters of the Baton Rouge Police Department in Louisiana. Photographer Jonathan Bachman said: "When I came back to my car and looked through my take I knew I had a strong image... I am grateful that it has stimulated a discussion about an important issue in this country."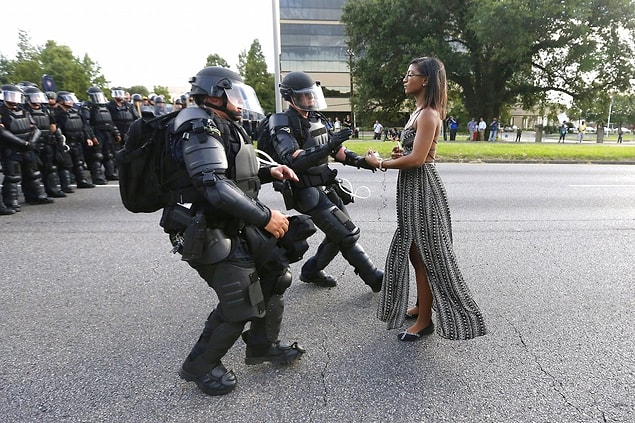 36. In a rare symbol of unity between South Korea and its isolated neighbour in the North, these two gymnasts took a selfie together after competing at the Olympics in Rio de Janeiro.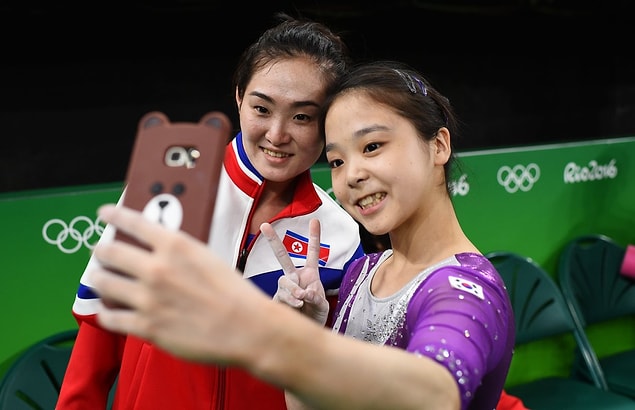 37. This amazing image shows a Syrian woman throwing off her niqab after her home village was freed from ISIS. Women living under ISIS' rule are forced to wear all-black niqabs that cover the entire face and body.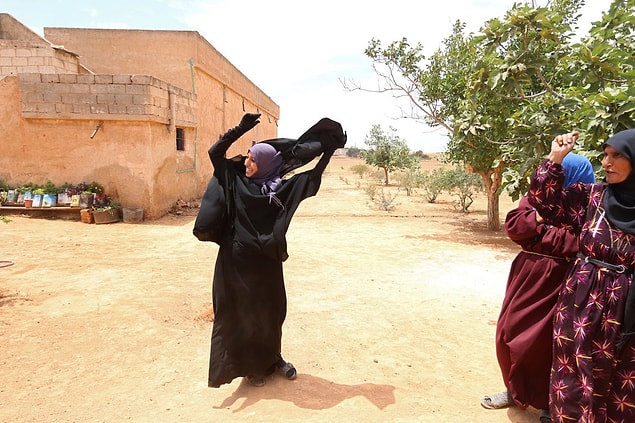 38. 5-year-old Omran Daqneesh became a haunting symbol of the violence engulfing Syria. He was pulled from the rubble after his home was destroyed by Syrian and Russian airstrikes in eastern Aleppo.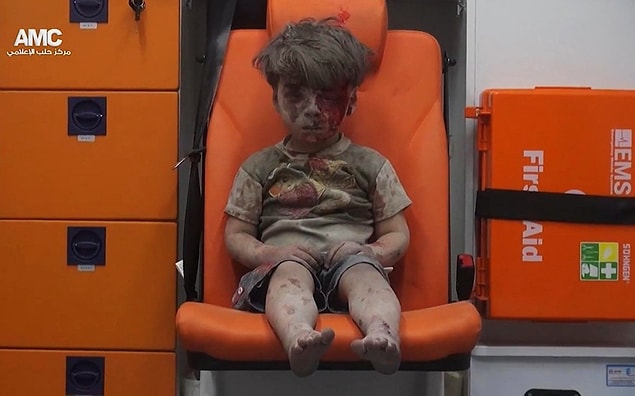 39. The civil war in Aleppo, the largest city in Syria, reached its climax in 2016. Thousands of civilians were killed and thousands more were trapped as rebel, Syrian, and Russian forces exchanged heavy fire, shattering the city in the process.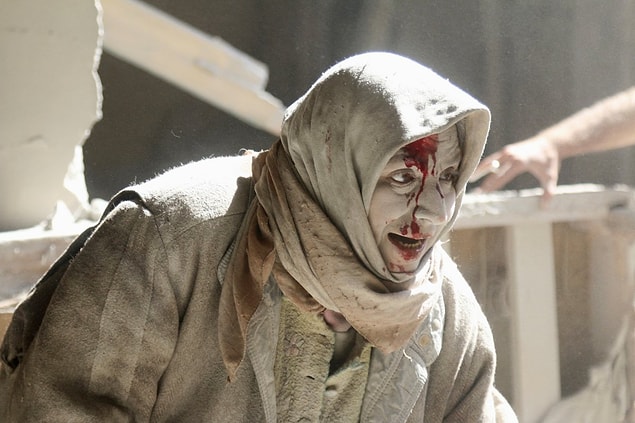 40. After one of the ugliest elections in American political history, Donald Trump won the title of Time magazine's Person of the Year. Trump took issue with the publication referring to him as the "president of the Divided States of America."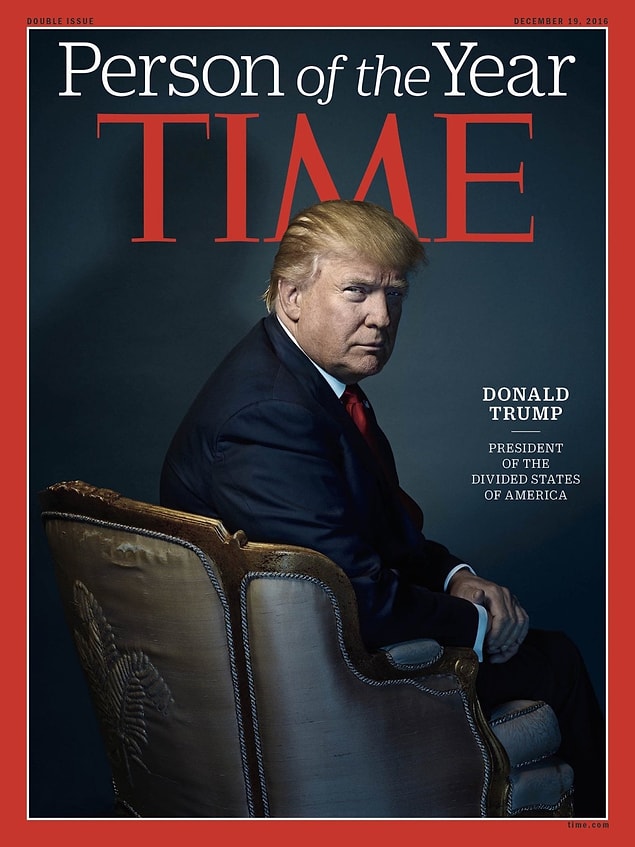 41. In January, Barack Obama wiped tears from his eyes as he spoke about the steps his administration is taking to reduce gun violence in the US. "Every time I think about those kids, it gets me mad," Obama said, referring to the 2013 massacre at Sandy Hook Elementary School.