News
27 Dramatic Photos Showing What Families Eat In A Week...
27 Dramatic Photos Showing What Families Eat In A Week...
American photographer Peter Menzel and writer Faith D'Aluisio have traveled the world documenting that most basic of human behaviors—what we eat. Their project, "Hungry Planet," depicts everything that an average family consumes in a given week—and what it costs.
Source:
http://time.com/8515/what-the-world-e...
1. Sturm Family, Hamburg, Germany.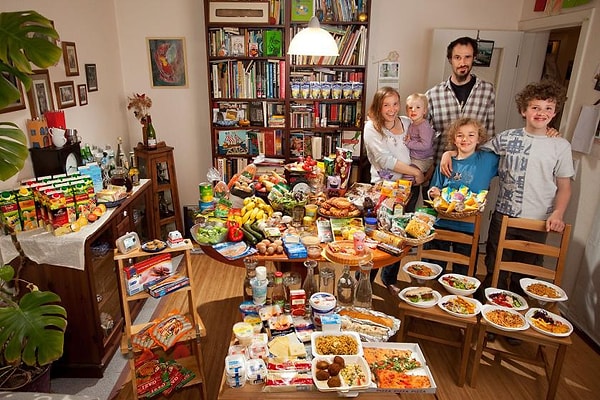 2. Ottersland Dahl Family, Gjettum, Norway.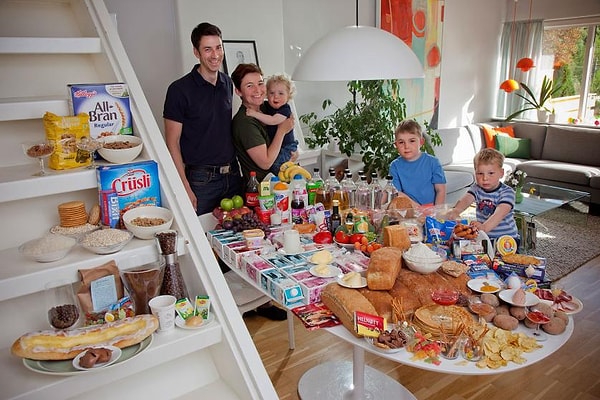 3. Ukita family, Kodaira City, Japan.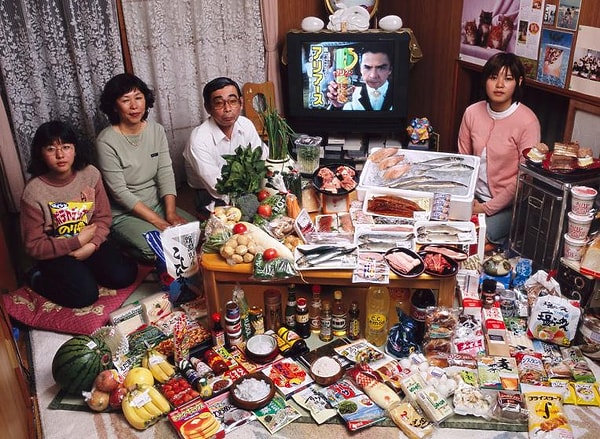 4. Manzo family, Sicily, Italy.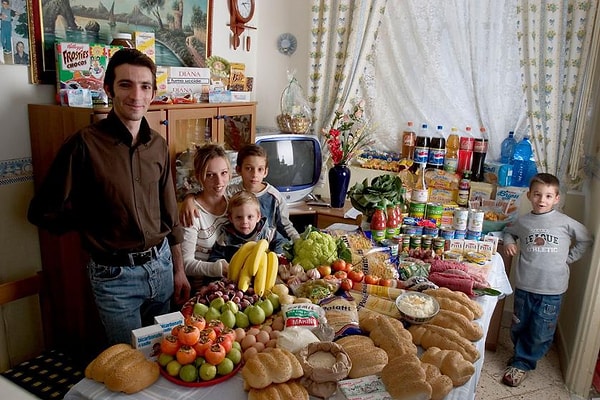 5. Aboubakar family, Breidjing Camp, Chad.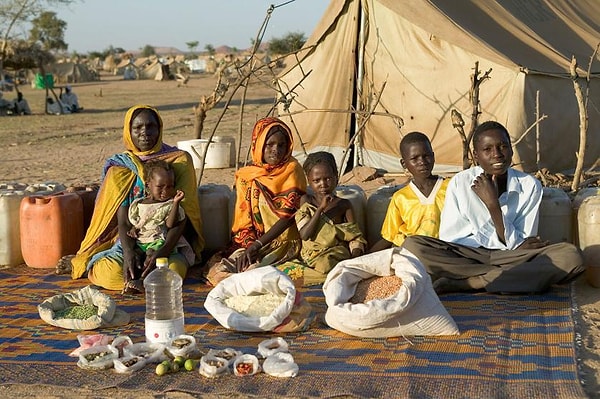 6. Al Haggan family, Kuwait City, Kuwait.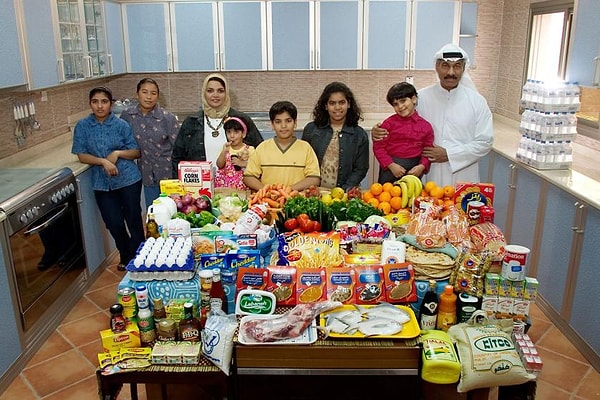 7. Casales family, Cuernavaca, Mexico.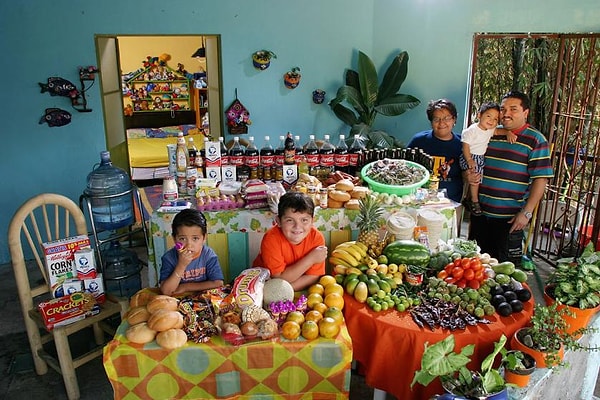 8. Dong family, Beijing, China.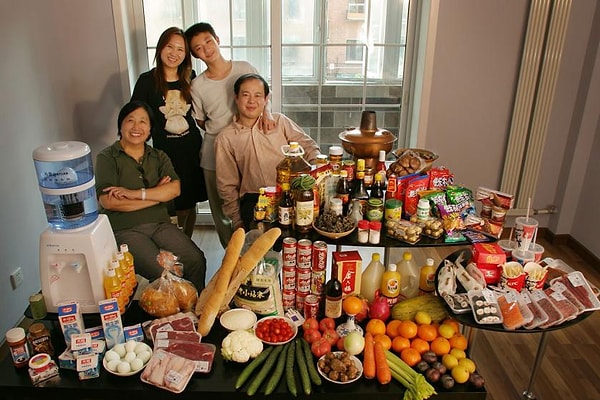 9. Sobczynscy family, Konstancin-Jeziorna, Poland.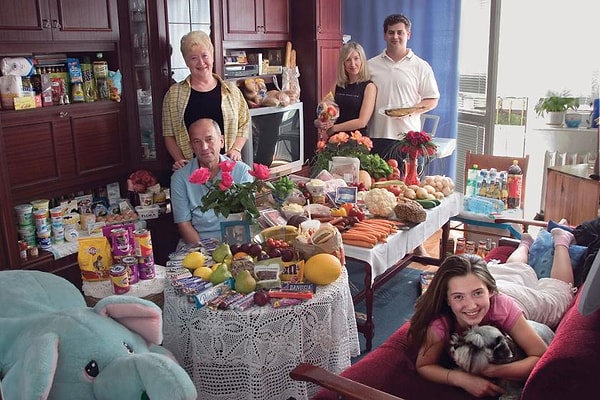 10. The Revis family, North Carolina, United States.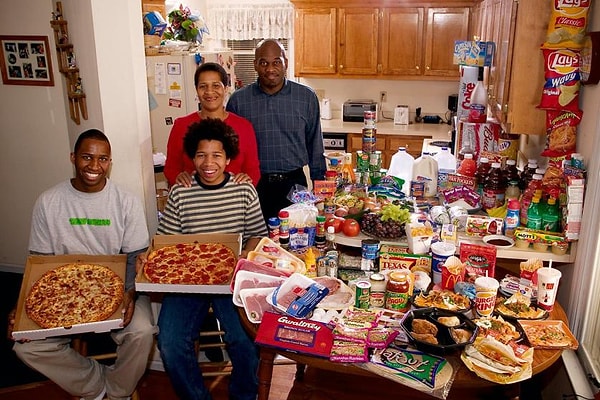 11. Ahmed family, Cairo, Egypt.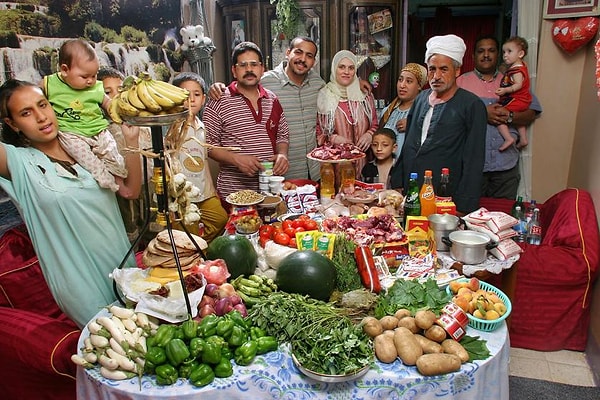 12. Ayme family, Tingo, Ecuador.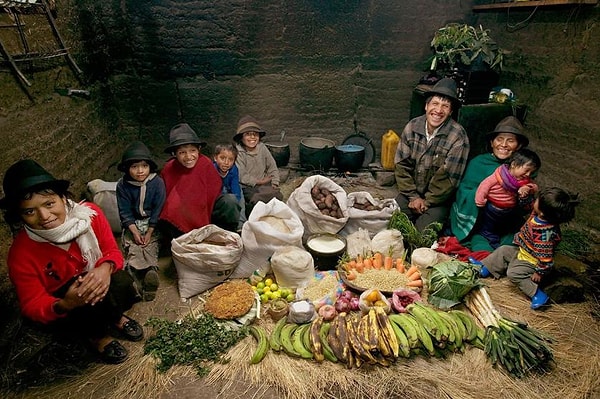 13. Caven family, California, United States.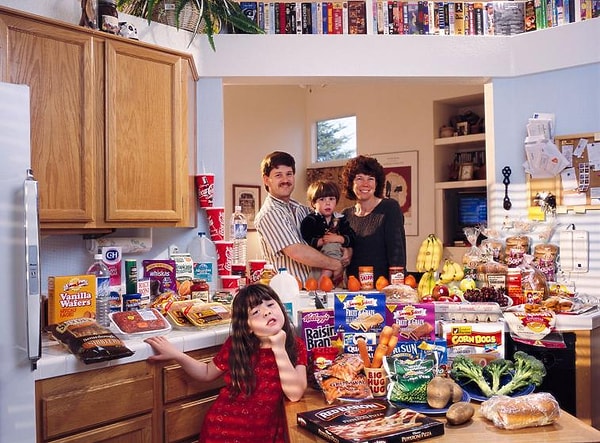 14. Batsuuri family, Ulaanbaatar, Mongolia.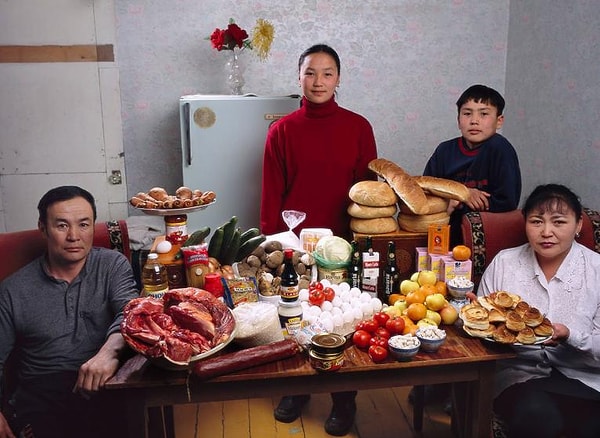 15. Namgay family, Shingkhey Village, Bhutan.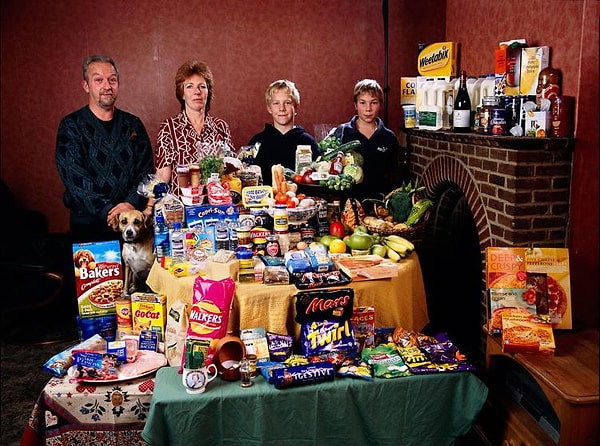 16. Browns, River View, Australia.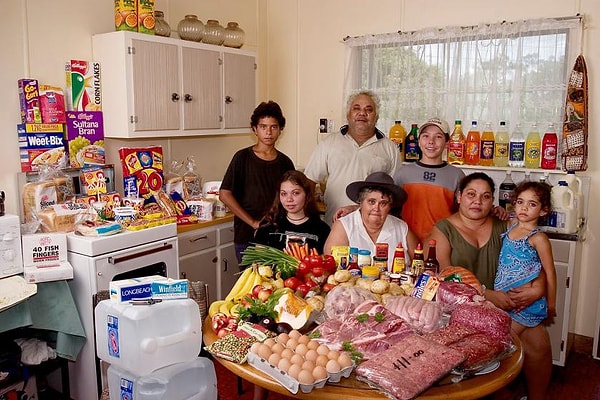 17. Glad Ostensen family, Gjerdrum, Norway.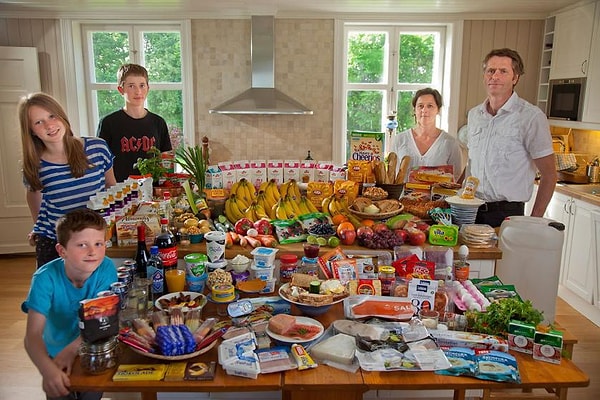 18. Mendozas family, Todos Santos Family, Guatemala.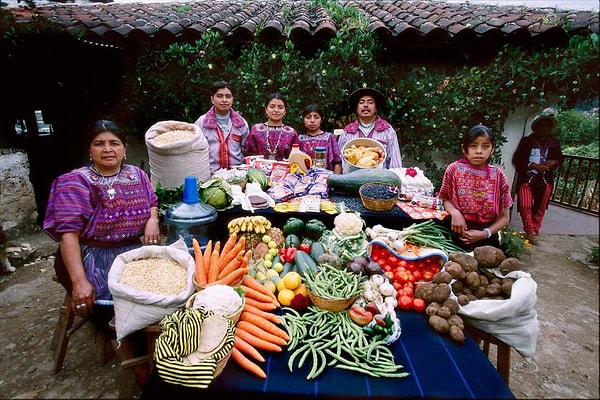 19. The Kuttan-Kasses, Erpeldange, Luxembourg.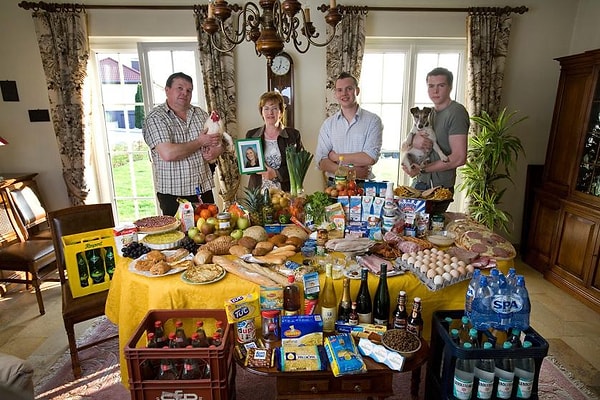 20. Patkars, Ujjain, India.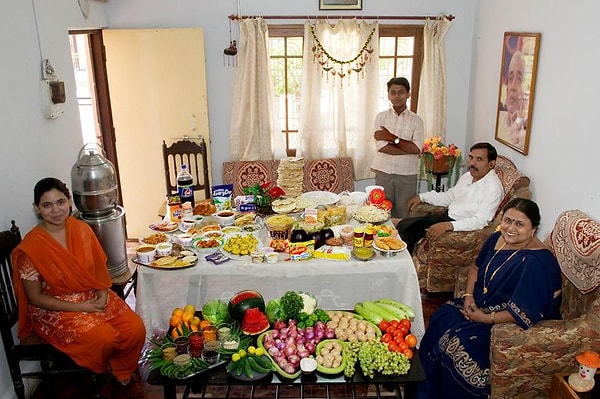 21. The Fernandezes, Texas, United States.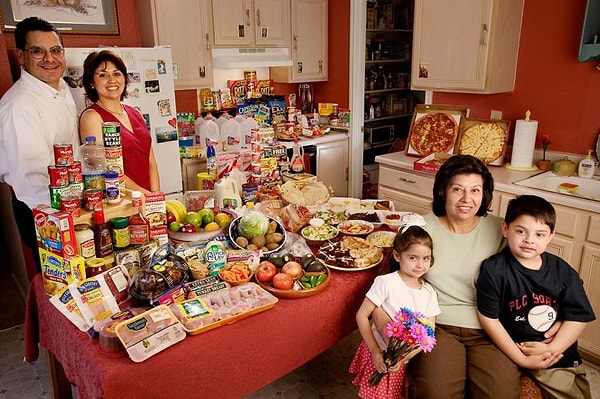 22. The Natomos of Kouakourou, Mali.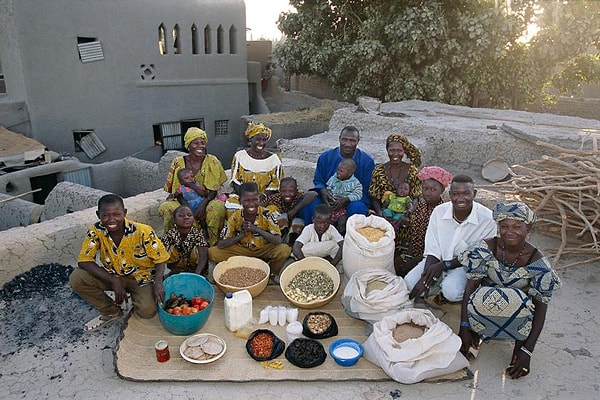 23. Melansons family, Iqaluit, Nunavut Territory, Canada.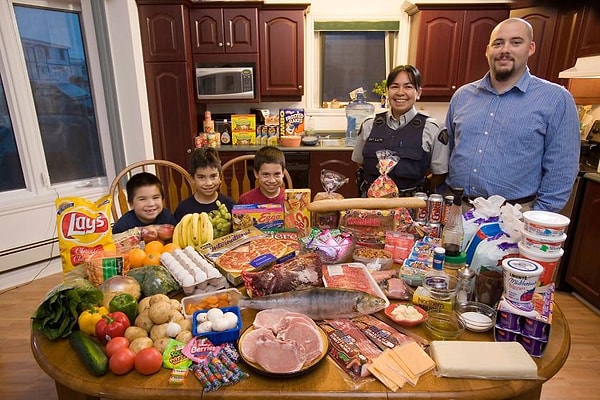 24. Le Moines, Montreuil, France.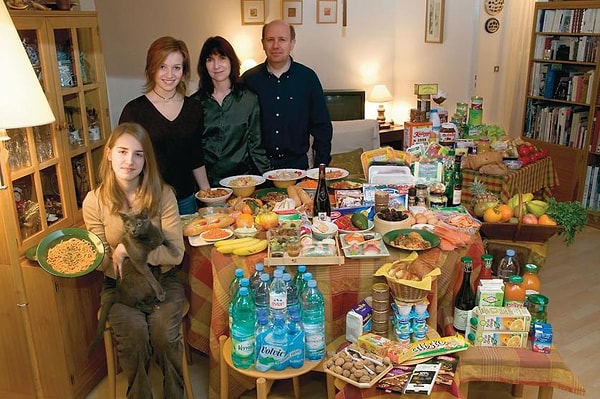 25. Madsen family, Cap Hope, Greenland.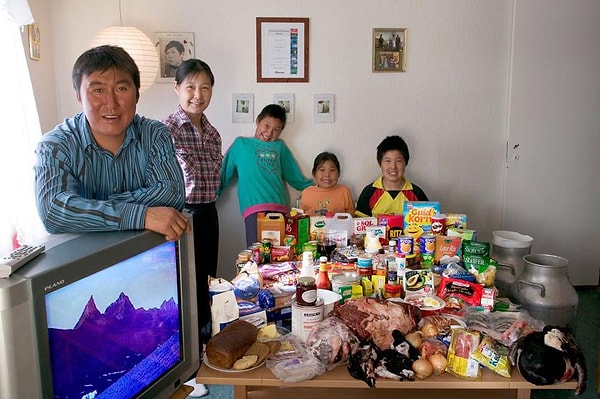 26. Celik family, Istanbul, Turkey.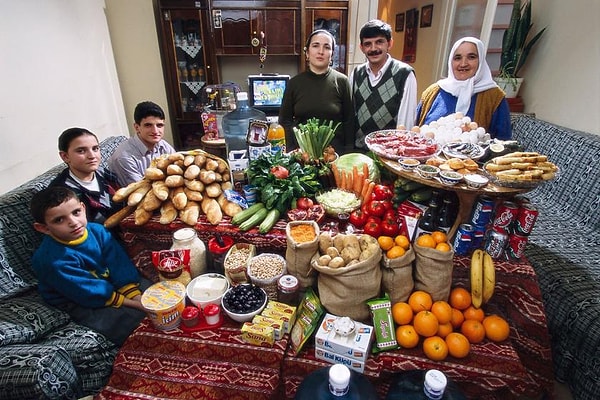 27. Bainton family, Cllingbourne Ducis, Great Britain.