This 92-Year-Old Mom Has Been Going To Pride With The Same Sign For More Than 30 Years
News
>
This 92-Year-Old Mom Has Been Going To Pride With The Same Sign For More Than 30 Years
Loving our children is such an important message to one mom that she's been going to Pride parades and events with the same sign for more than 30 years. Kickass mom Frances Goldin attends New York City Pride with her sign that reads "I adore my lesbian daughters. Keep them safe."
Source:
https://www.buzzfeed.com/skarlan/who-...
This newspaper image showing a woman holding a sign that reads "I adore my lesbian daughters. Keep them safe" has been floating all around the internet for quite some time now — maybe you've seen it?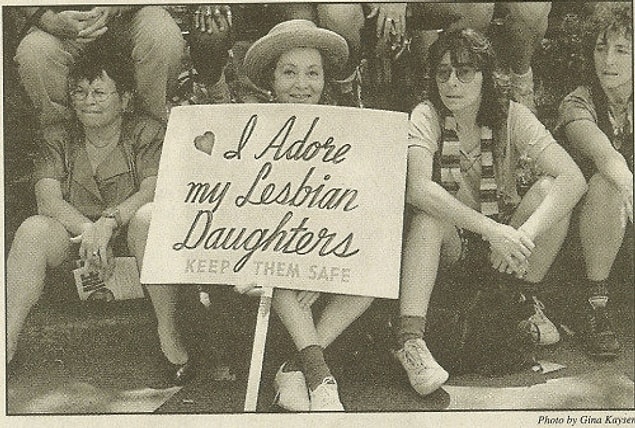 And there are a bunch of other photographs — of the same woman and the same sign — from pride celebrations over the years.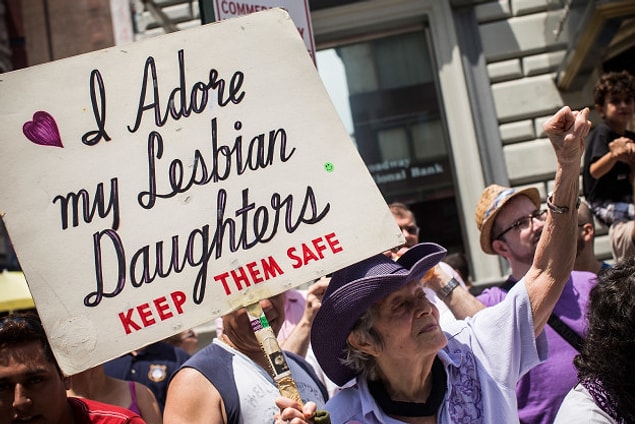 Various photos of the same woman, usually dressed in purple, and her sign have been reblogged on Tumblr thousands of times and regularly make the rounds on Twitter.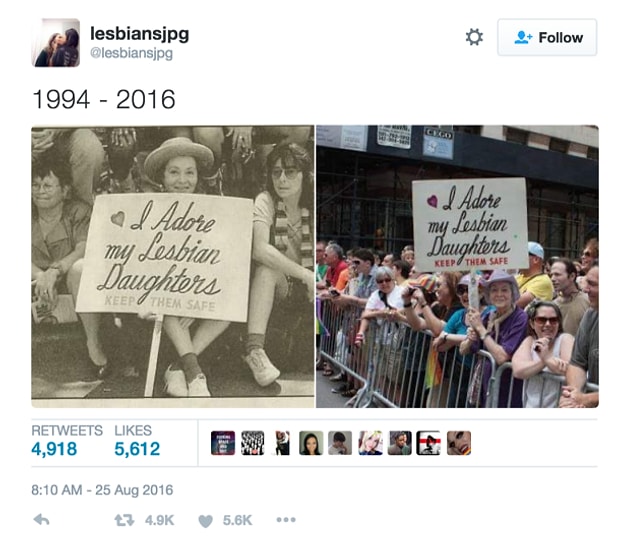 Here she is in 2015, just two days after the US Supreme Court's landmark decision legalizing same-sex marriage. Same sign, but now about 1,000 times more inspiring. 💪🏻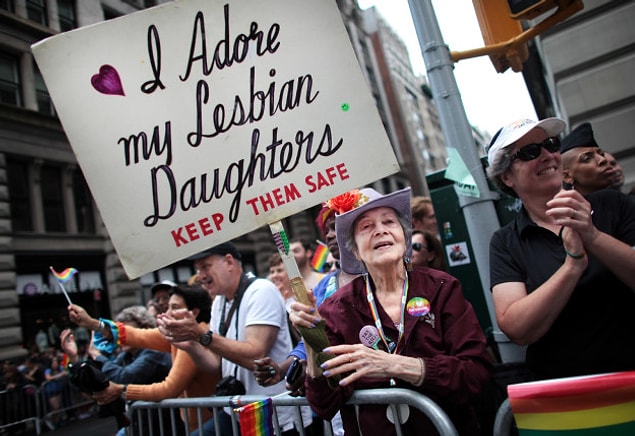 And here she is at the 2016 parade — same hat, same sign, same smile.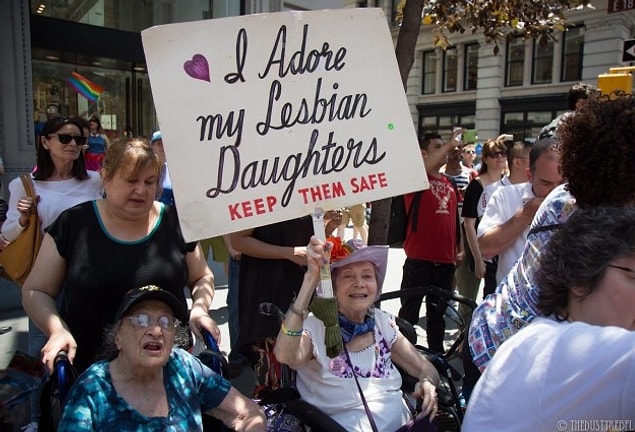 It turns out that this woman, Frances Goldin, has been attending NYC Pride for over 30 years with that sign. Her daughters, Reeni and Sally Goldin (pictured below) currently reside in New Paltz, New York, and San Francisco, California.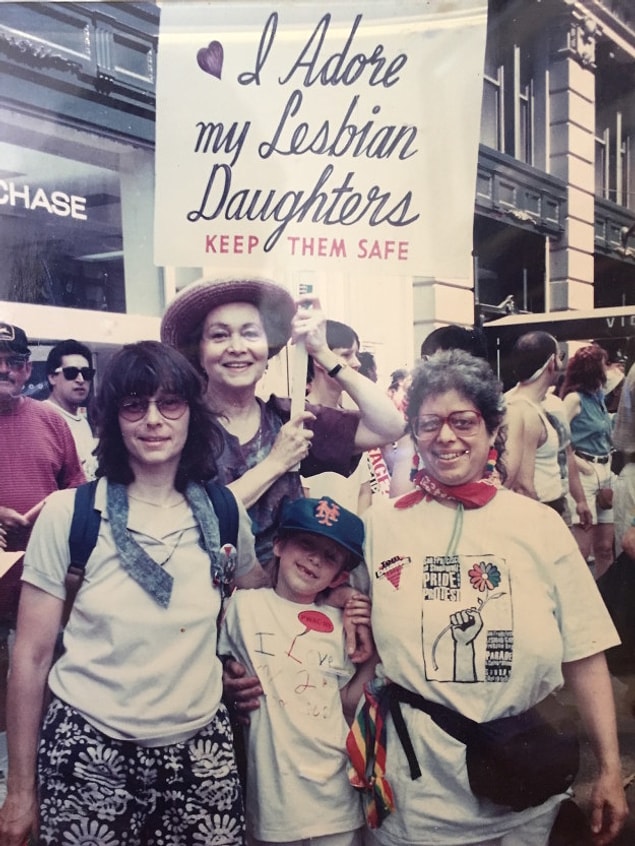 Neither of Goldin's daughters can remember exactly when their mother first started attending Pride — though Goldin, now 92, insisted that she's been attending "since the beginning."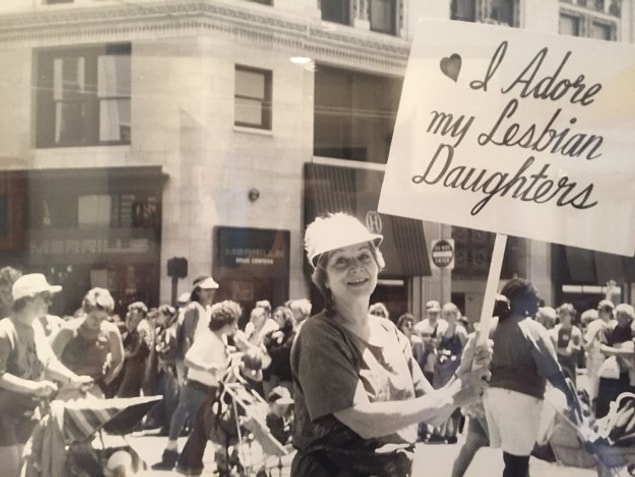 The sign itself was painted by a city planner, a dear friend of Goldin's, because she believed you just couldn't be at the parade without a sign. The message, "I adore my lesbian daughters," instantly caught the attention of other parade attendees.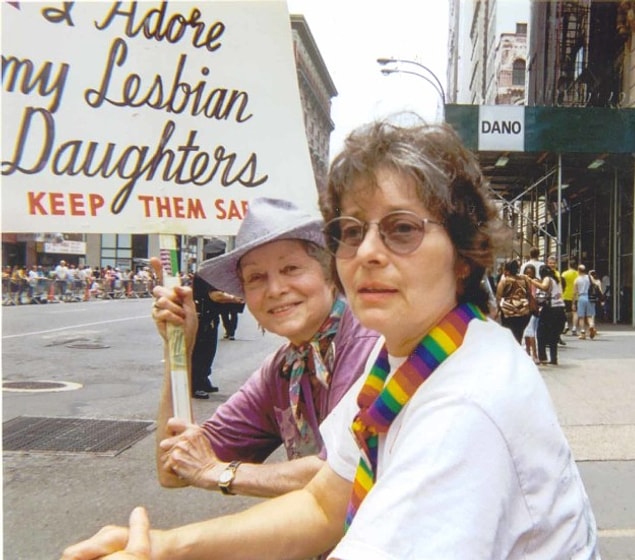 According to her daughters, young people at the parade often run up to Goldin after seeing her sign and ask her to call or write letters to their unsupportive parents — and often Goldin did just that.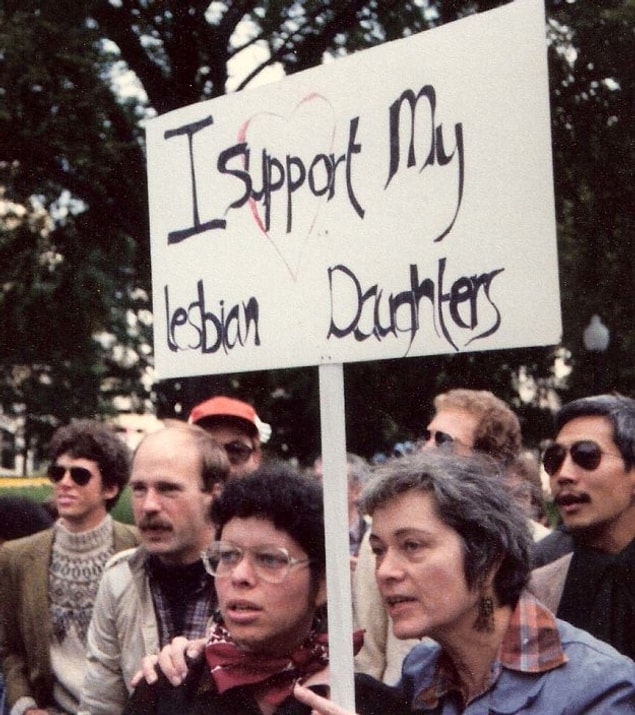 Even when Goldin's biological daughters couldn't attend the parade, their mother would still go, sign in hand, often "adopting" other queer women as her daughters.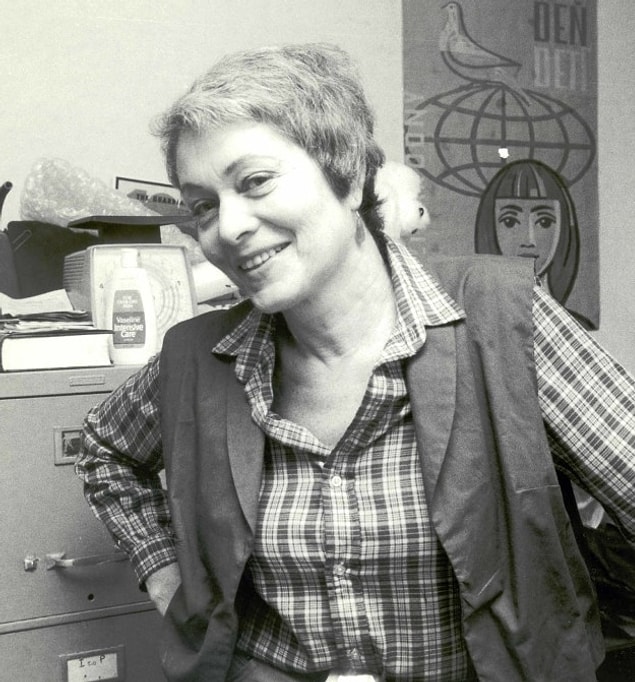 Not only does Goldin attend the parade just about every year (she did skip at least one year due to a heart attack), she sits in the exact same spot too — the northeast corner of 18th and 5th avenue.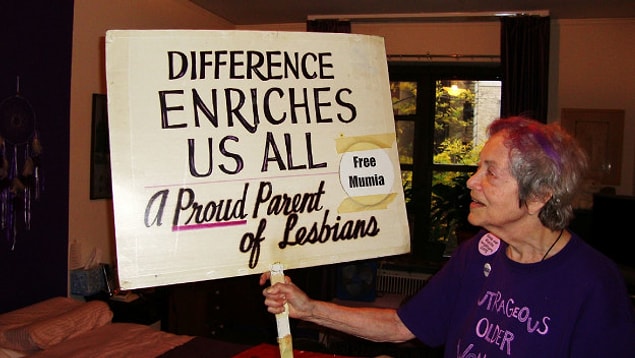 But Goldin's amazing story goes well beyond Pride parades. She's a New York literary agent, having founded the Frances Goldin Literary Agency in 1977, and acts a passionate activist for many causes — even in her advancing years.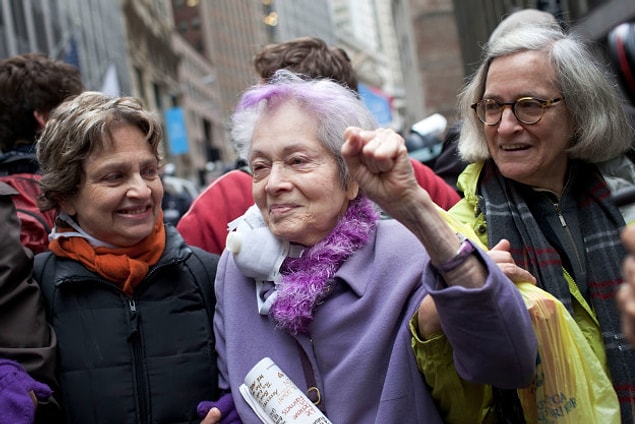 At 87 years old she participated in a 2011 Occupy Wall Street protest — decked out from head to toe in her favorite color — carrying a sign that read "I am 87 and mad as hell!"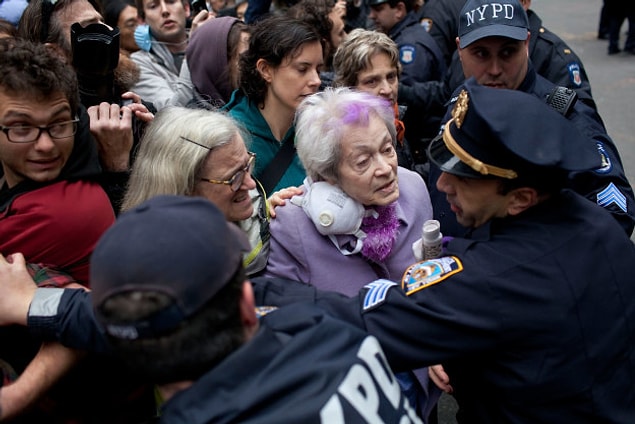 As for the "I adore my lesbian daughters" parade sign? She continues to keep the original in good shape and hopes to carry it, once again, next year.