The Great Pharaoh Sculpture Discovered In Cairo!
According to a report we have compiled from National Geographic, Egyptian and German researchers, revealed a sculpture of Ramses II that is thought to be 3000 years old in a working-class neighborhood of Cairo.
Archaeologists from Egypt and Germany have discovered the remains of an ancient Egyptian statue they believe could depict one of history's most famous rulers.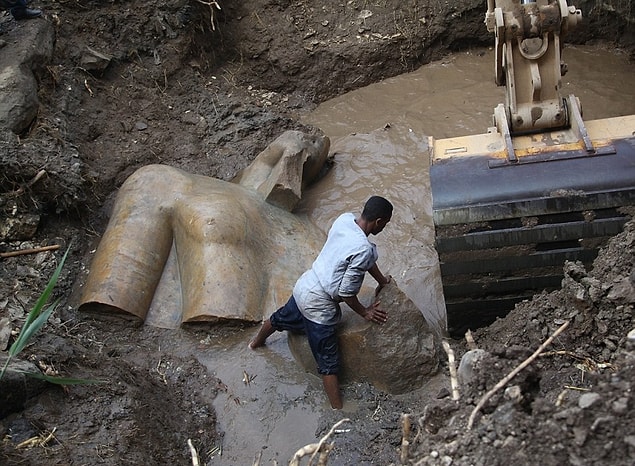 "We found the bust of the statue and the lower part of the head and now we removed the head and we found the crown and the right ear and a fragment of the right eye," said Khaled al-Anani, Egypt's antiquities minister
The 26-foot statue is made of quartzite and could be up to 3,000 years old. The Antiquities Ministry in Egypt is hailing the discovery as significant.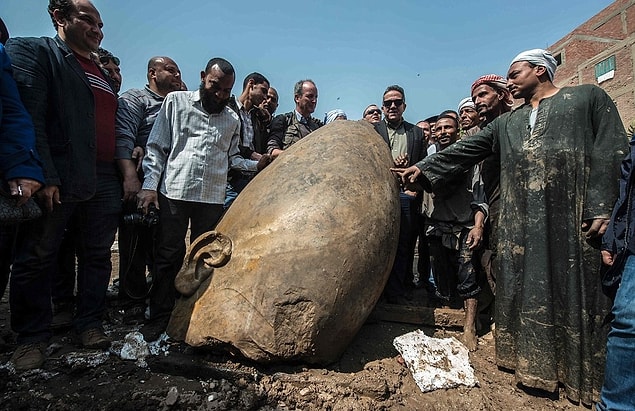 A limestone statue of Pharaoh Seti II, the grandson of Ramses II, was also found at the site.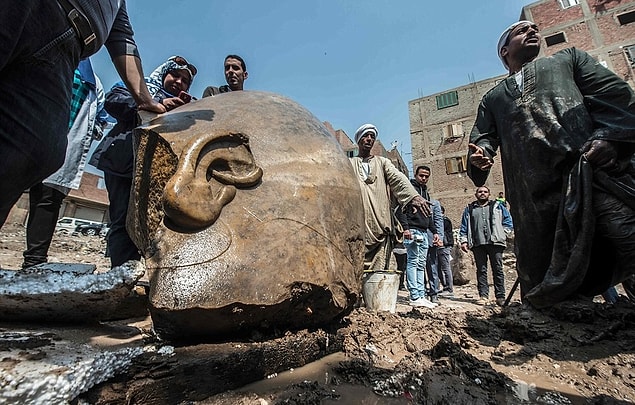 The discovery was made by a joint effort between Egypt's Ministry of Antiquities and researchers from the University of Leipzig.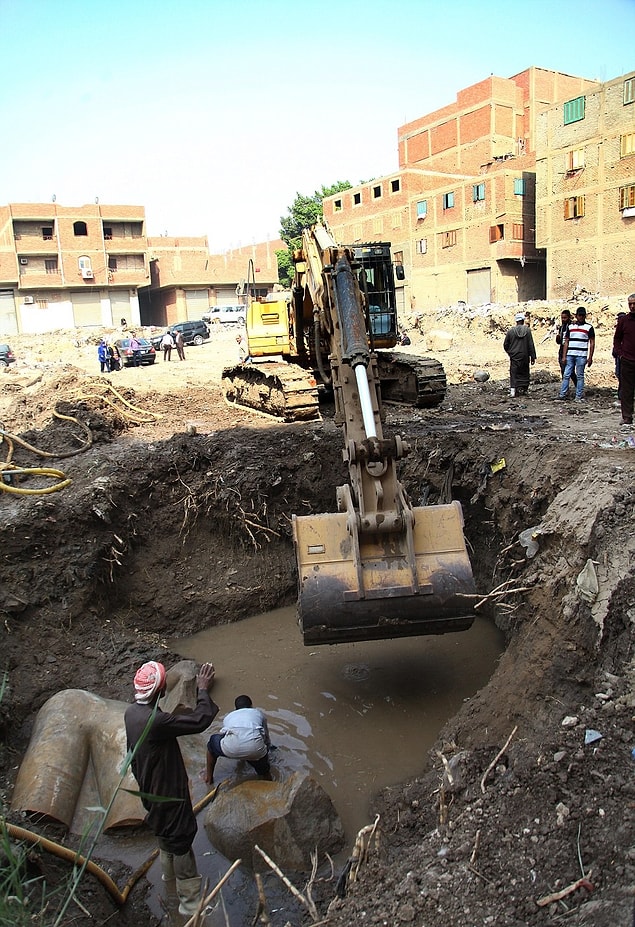 Ramses II is one of the ancient world's most famous leaders. He ruled Egypt from 1279 to 1213 B.C., making his 60-year-long-rule one of the longest in ancient Egypt.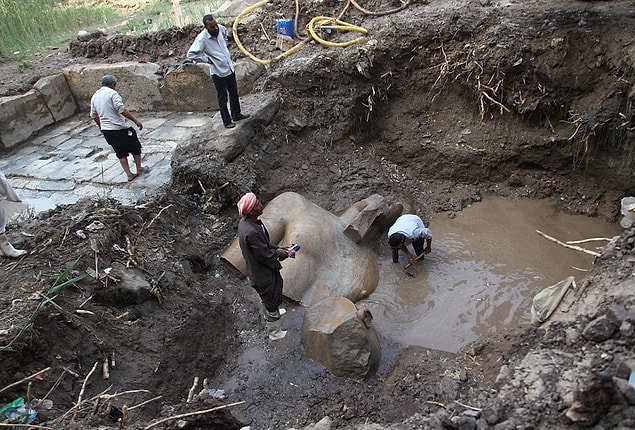 The growth and prosperity seen in Egypt at the time earned him the title "Ramses the Great."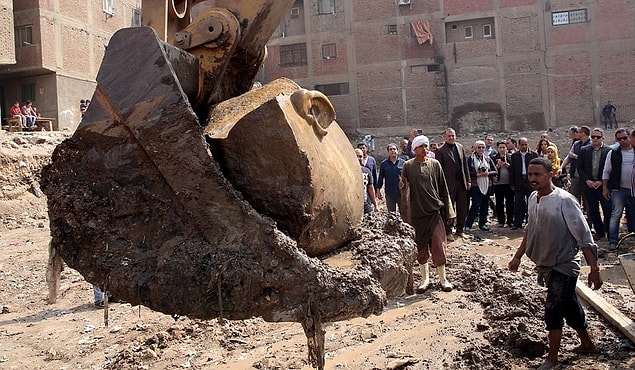 The neighborhood in which the statue was discovered is in the eastern part of the city and was built over the ancient city of Heliopolis.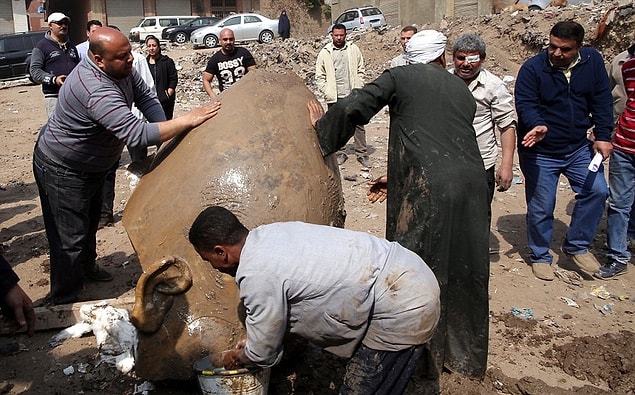 The city was so named because it served as the center of worship for the ancient Egyptian sun god Re.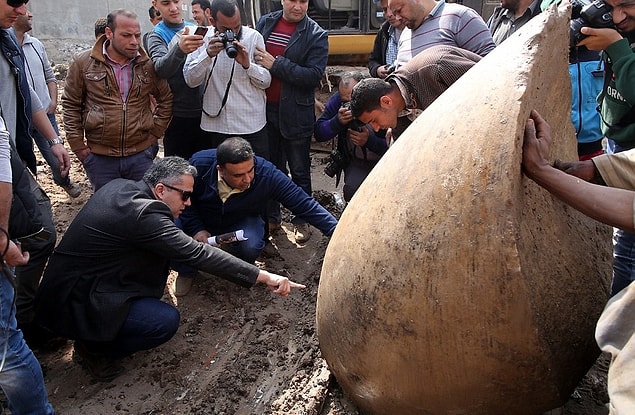 It's also believed Ramses II may have been the pharaoh from the biblical Book of Exodus from whom Moses demanded the release of his people.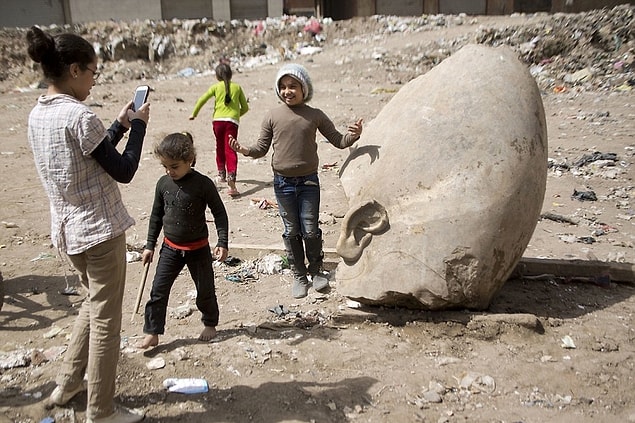 In 2006, archaeologists discovered one of the largest sun temples in Cairo under a marketplace. It was found to house a number of statues of Ramses II weighing as much as five tons.
Much of what was once Heliopolis is now covered with residential buildings.