10 of the Hottest Sex Scenes in Bridgerton
The Bridgerton Series on Netflix is based on Julia Quinn's books, but unlike its written form, leaves nothing to the imagination.
Season 1 was known for its raunchy, steamy, and suggestive love scenes, something that critics of Season 2 say there simply wasn't enough of.
Set in London's Regency Period where sophistication, deceit, and debauchery are the norm, Netflix's Bridgerton offers a peek into the lavish lifestyle of the gentry and nobility.
The affluent class is certainly not known for reticence and the series pulls no punches when it comes to on-screen nudity, violence, and sex.
If you are looking at reliving the passions of Season 1, then this roundup is for you.
Presenting the top 10 sexiest scenes from Bridgerton's first season (watch out for spoilers!)
1. SHHHH! Backstage Sex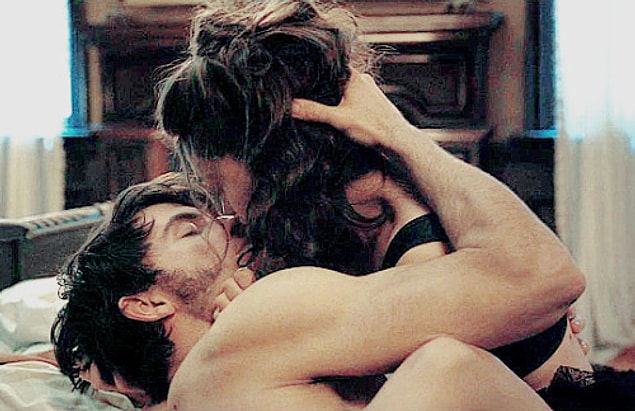 Season 1 Episode 1
Episode one of the first season introduces the red-blooded, eldest Bridgerton, Anthony who is secretly having an affair with opera singer Siena. They have H-O-T scenes, whether it's against a tree or backstage right before Anthony breaks up with the vulnerable but strong-willed Siena.
2. Hand Grazing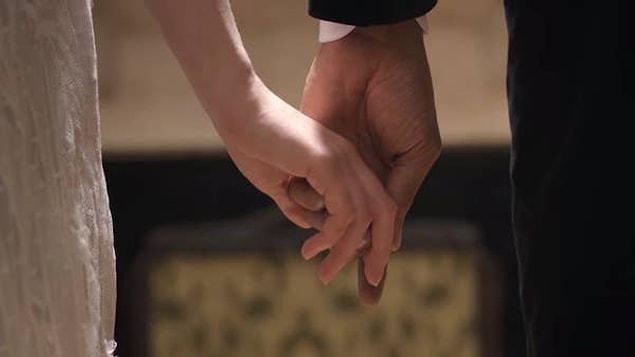 Season 1 Episode 3
Studies show that holding hands, just like kissing, releases oxytocin in the bloodstream and is responsible for giving you a light buzz. Remember the first time you held the hand of the person you are pining for? The anxiety you suppress as you build-up to the moment with only the promise of intimacy guiding your every move.
Episode 3 does not have a sex scene, but you will be titillated nonetheless. After all, anticipation is part of romance. 
Here, Daphne and the Duke's hands graze against each other all so gently, before eventually holding hands in front of a painting.
A sweet but not so innocent moment that hints at the growing sexual tension between the two.
3. Going Solo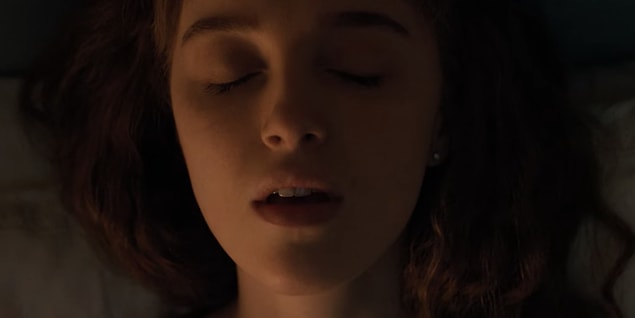 Season 1 Episode 3
One of the underlying themes of Bridgerton is that the young women of this era are untainted and are expected to suppress "unnatural" carnal urges. The men on the other hand openly cavort and are expected to smash everything in sight. 
Daphne's curiosity emboldens her to ask the duke for "forbidden information," aka sex education. The duke proceeds to instruct her on how to touch herself. She doesn't need much convincing, as a hot montage of memories of the duke touching her back fuels her desire as she climaxes to a scene of herself playing the piano, a faint lingering and telling smile on her lips as she lifts her fingers off the keys. A fitting ending to probably one of the most memorable masturbation sequences on Netflix.
4. Anthony and Siena's Pre-Death Bang
Season 1 Episode 4
In this episode, hotheaded Anthony is out for blood- literally. He has challenged the duke to a pistol duel after finding out that he had kissed his sister.
Knowing that his death or his best friend's death was imminent, Anthony "plunges" back into Siena's arms- (and more!) for some pre-duel sexy time.
5. Hallway Threesome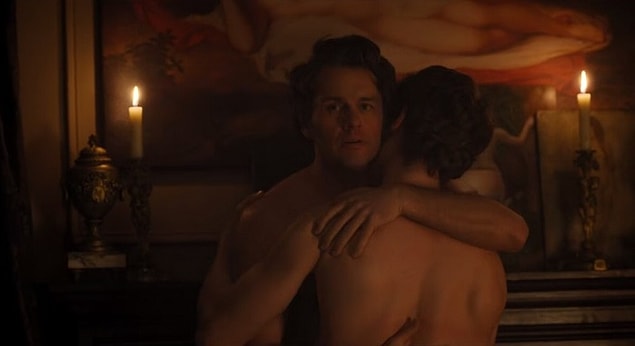 Season 1 Episode 5
Benedict attends a party on the wrong side of the tracks where the crowds are artier and orgies are de rigueur. He witnesses everything from male-to-male action, wild threesomes, drugs, and alcoholic drinks being freely imbibed. He may be second fiddle to his older brother Anthony, but this episode makes him the certified Bridgerton party animal, bar none.
6. Wedding-Night Sex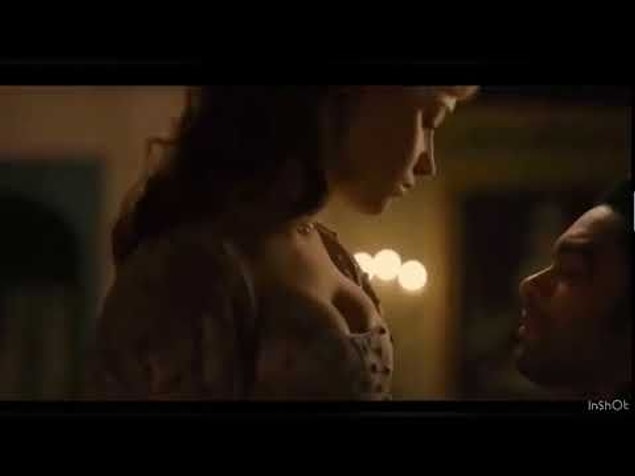 Season 1 Episode 5
It's a big day for both Simon and Daphne but she has no idea what happens behind closed doors on honeymoon night. To Simon's credit, he does ask for permission and doesn't fall short in the performance department as Daphne climaxes after a record-breaking 26 seconds (in the missionary position and with zero foreplay!).
7. Morning-After Sex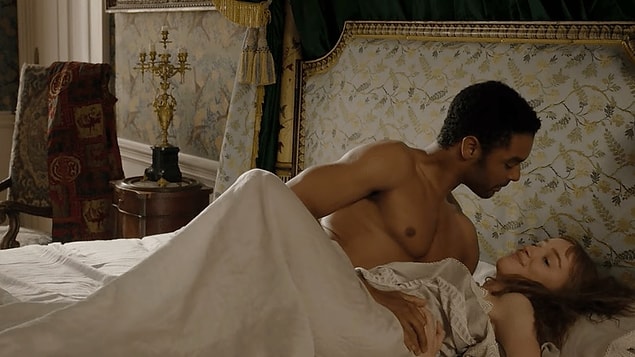 Season 1 Episode 6
Now experienced and worldly, the newlywed Daphne has sex constantly and one of the more memorable lines was in Episode 6, where Simon drags Daphne's hand down his bare chest and says, "You are the duchess of all this." You know what happens next.
8. Sex for a Rainy Day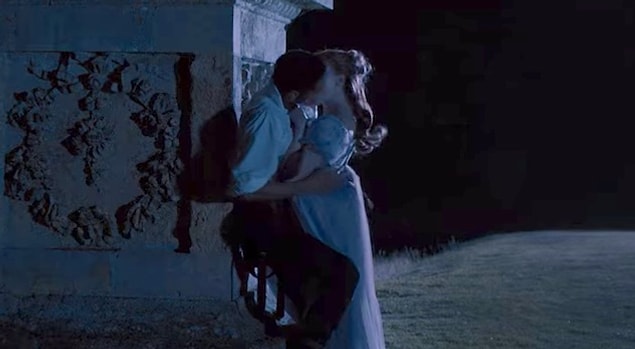 Season 1 Episode 6
This is the hottest of all episodes, perhaps even of all the series. It begins during supper in Sim and Daph's household and they can't keep their paws off each other. Instead, they run outside and kiss against what appears to be a tombstone. The quartet version of "Wildest Dreams" by Taylor Swift plays in the background while a sudden downpour causes the two to head for the nearest shelter which appears to be a mausoleum. They proceed to do the nasty on hallowed ground and we watch an uncut sequence of their coupling for 30 seconds.
Now, this is very important: In this scene, we watch the couple have sex from start to finish—the camera does not cut away-even once.
Season 1 Episode 6
Sex in a bed, sex in a field, sex that causes glass to shatter, sex while suspended on a ladder! Daphne and the duke did say that they "burn" for each other, and with the amount of sex they are having, they are certainly close to combustion.
10. Episode 8: Under the Boxing Ring Sex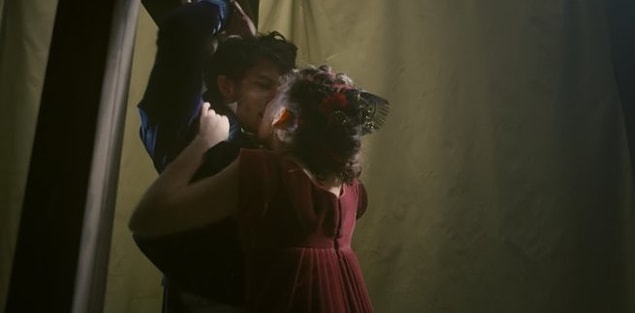 Season 1 Episode 8
Anthony and Siena turn semi-exhibitionist and have sex under a rickety stage- just below hundreds if not thousands of spectators of a live boxing match. One can certainly feel the intensity and the passion of both the sport and the sex.