Couple Transforms Old School Bus Into A Dream Mobile Home
After 3 years of dating, filmmaker Felix and musician Mogli decided to leave their hometown Berlin. What makes them unique is that instead of relocating to a new city or travelling to different countries, they found an old school bus and turned it into their tiny dream house for their crazy road trip around the USA. We found their story on Elite Daily.. Here is everything you need to know about them..
Source:
http://elitedaily.com/social-news/roa...
Another reason of their decision was that their dog Rudi wasn't able to walk up the stairs of their apartment in Berlin because of his hip problems.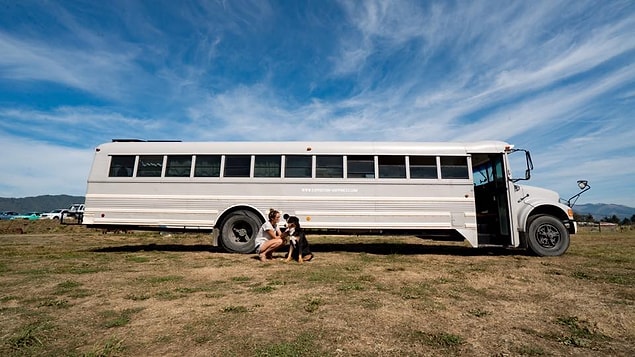 So they came to the states and started the renovation process.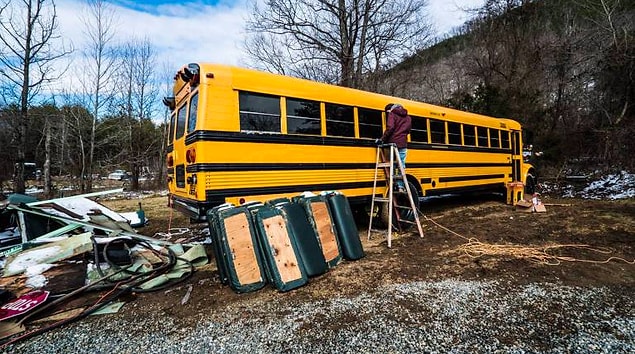 Rudi is now living an adventurous life with his family.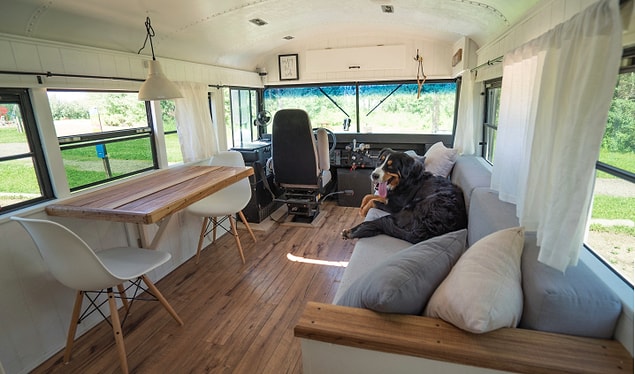 The renovation process took them about three months, but Felix thinks it was worth all the time and money.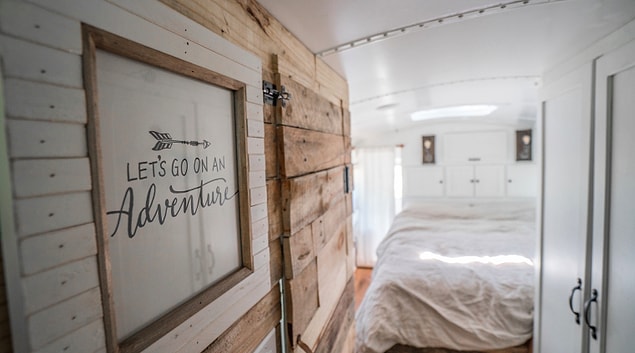 This mobile home has everything you need for an epic road trip.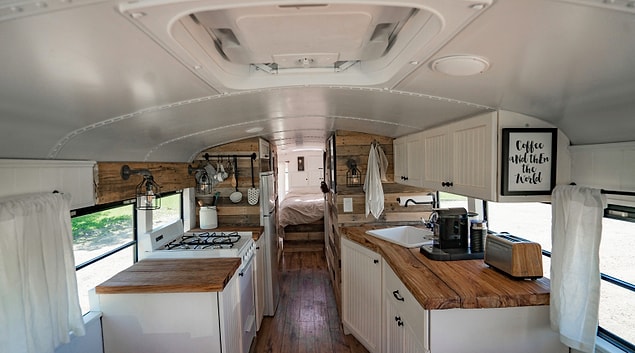 And of course, they have a damn cozy bedroom in the back.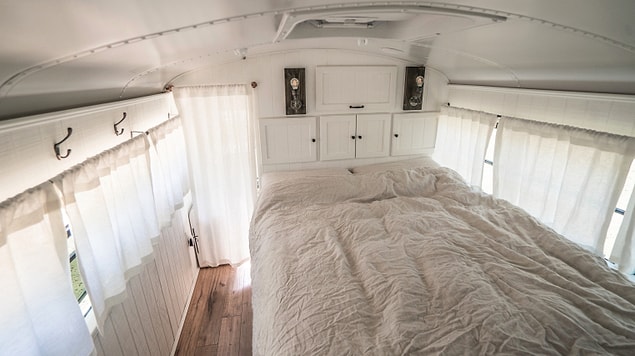 Their journey started out in Alaska, and they want to continue all the way to Panama.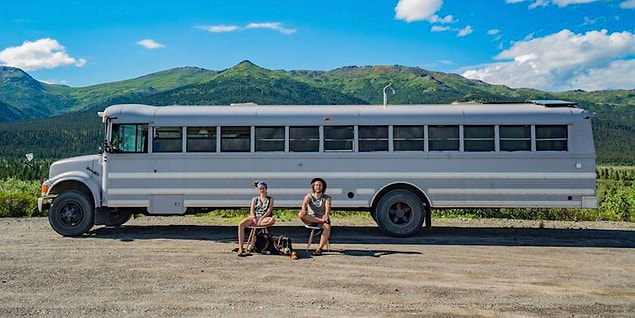 Here is their Facebook page if you want to see more of their adventures!