14 Impressive Before & After Street Art Photos!
Boring walls can turn into the most amazing street art pieces!! All you need is to imagine the possibilities. These murals from around the world prove us that imagination has the power the transform all the boring cityscapes into living art pieces! 
***This article was originally published on boredpanda.
1. Street Art In Athens, Greece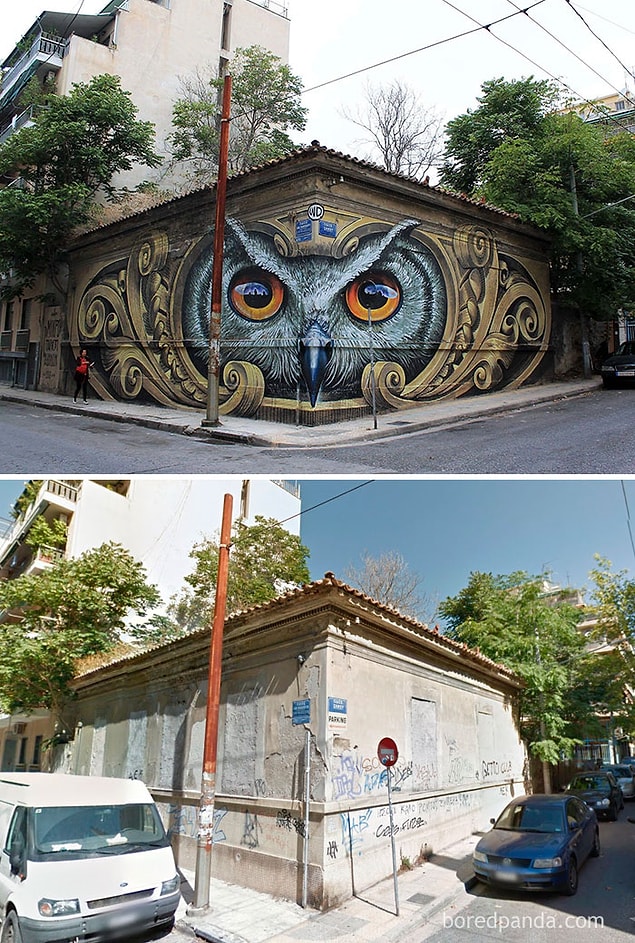 2. 3D Mural In Poznan, Poland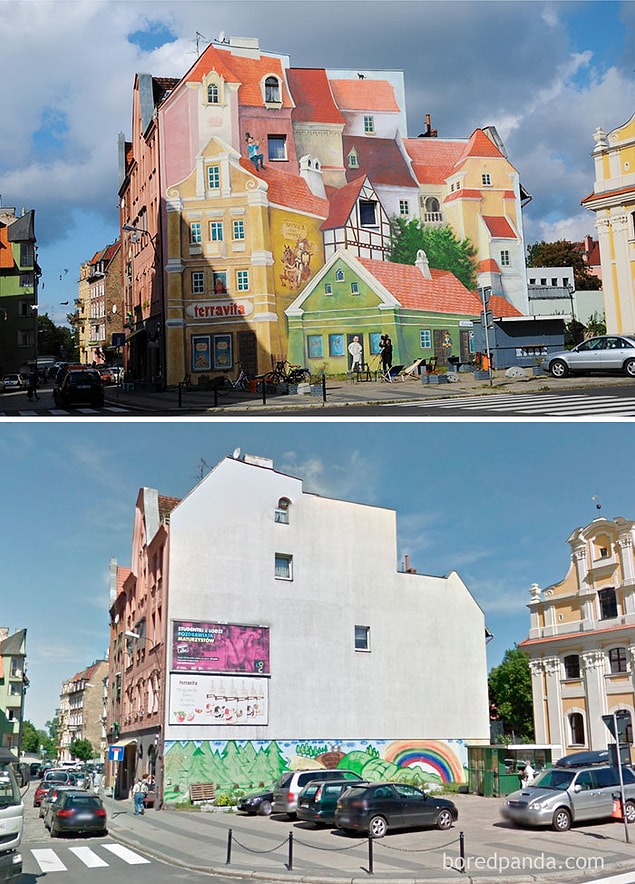 3. Reneissance, Le Puy en Velay, France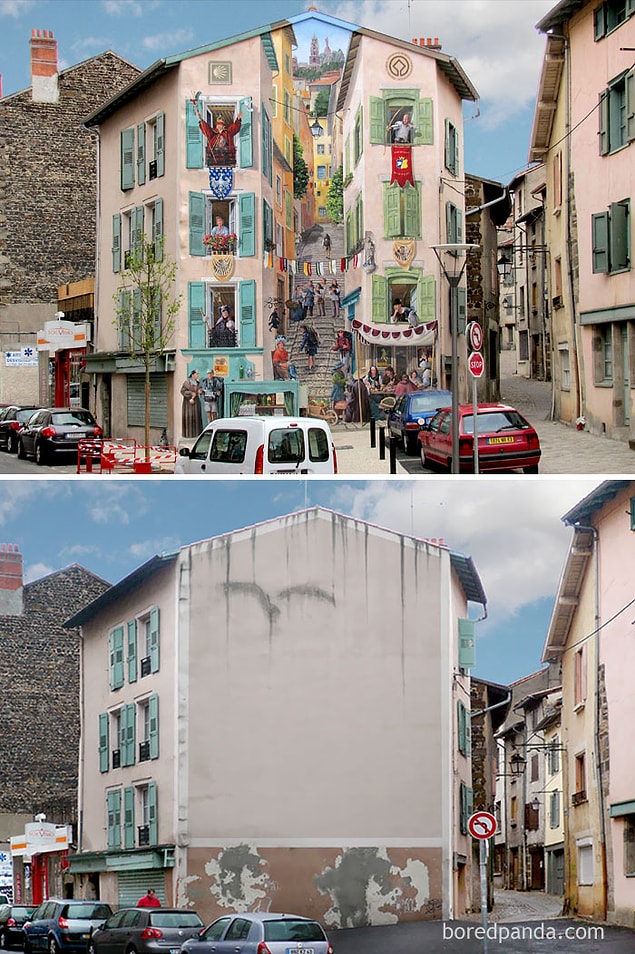 4. Au Fil De Loire, Brives Charensac, France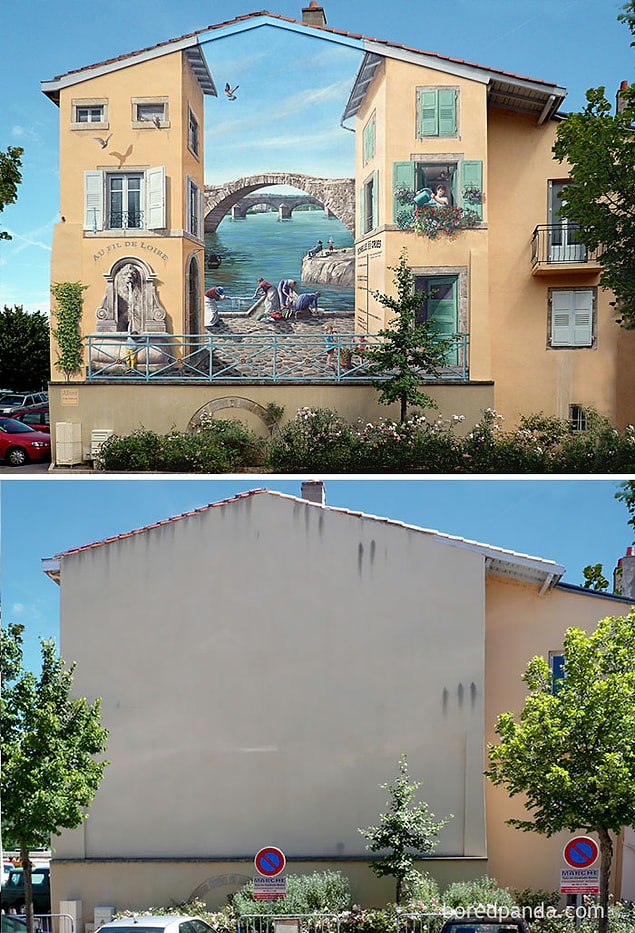 5. Juliette Et Les Esprits, Montpellier, France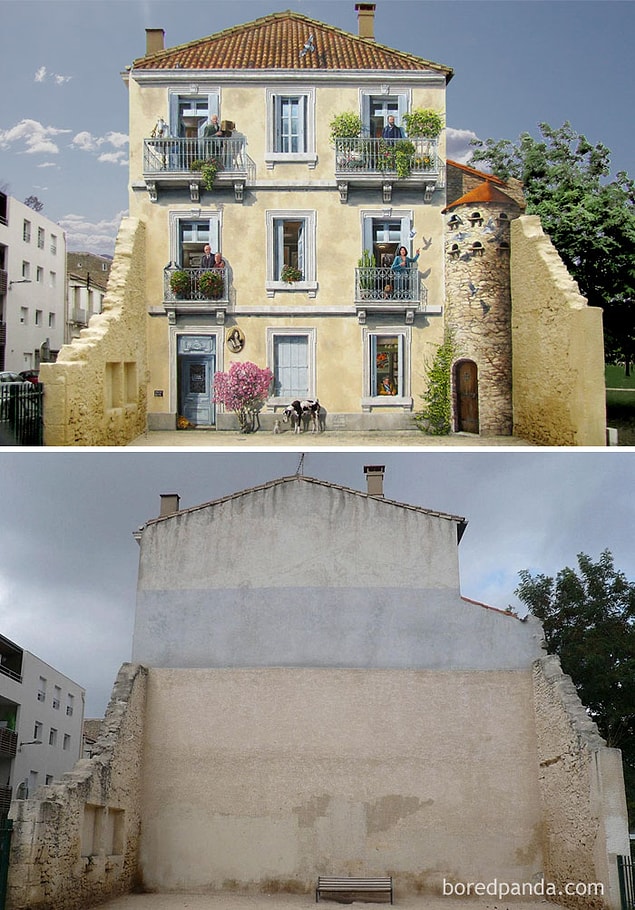 6. Giant Starling Mural in Berlin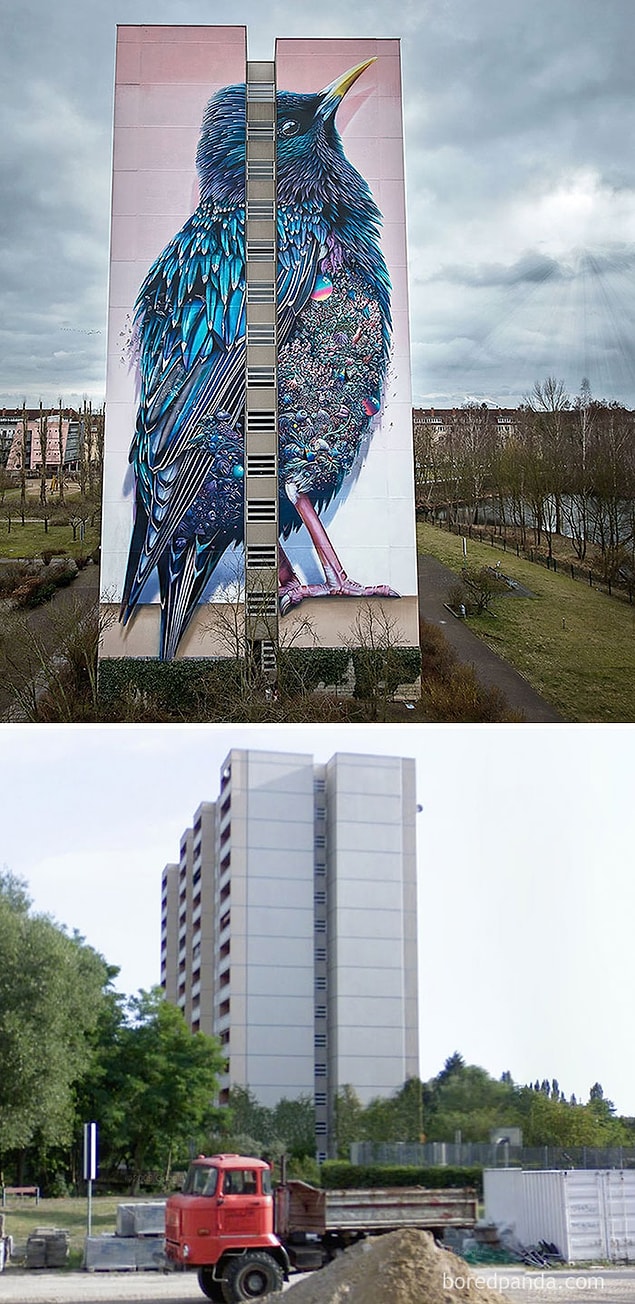 7. The Whole Town Gets Repainted In Vibrant Graffiti, Palmitas, Mexico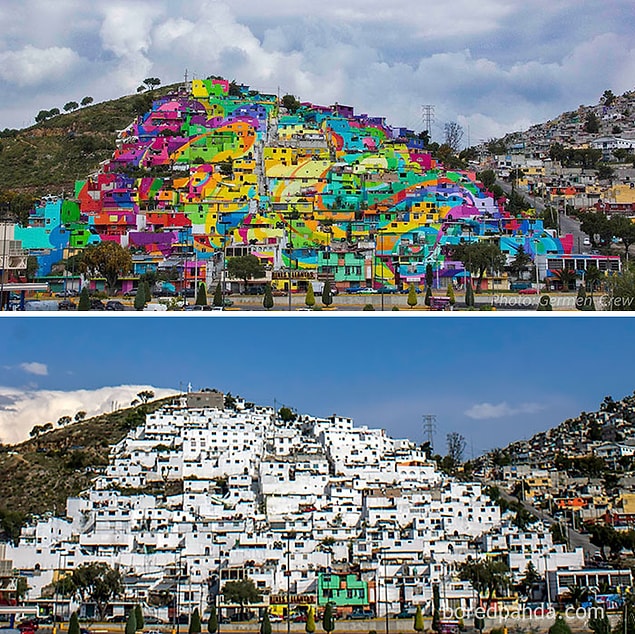 8. Full Moon Hostel, Bristol, UK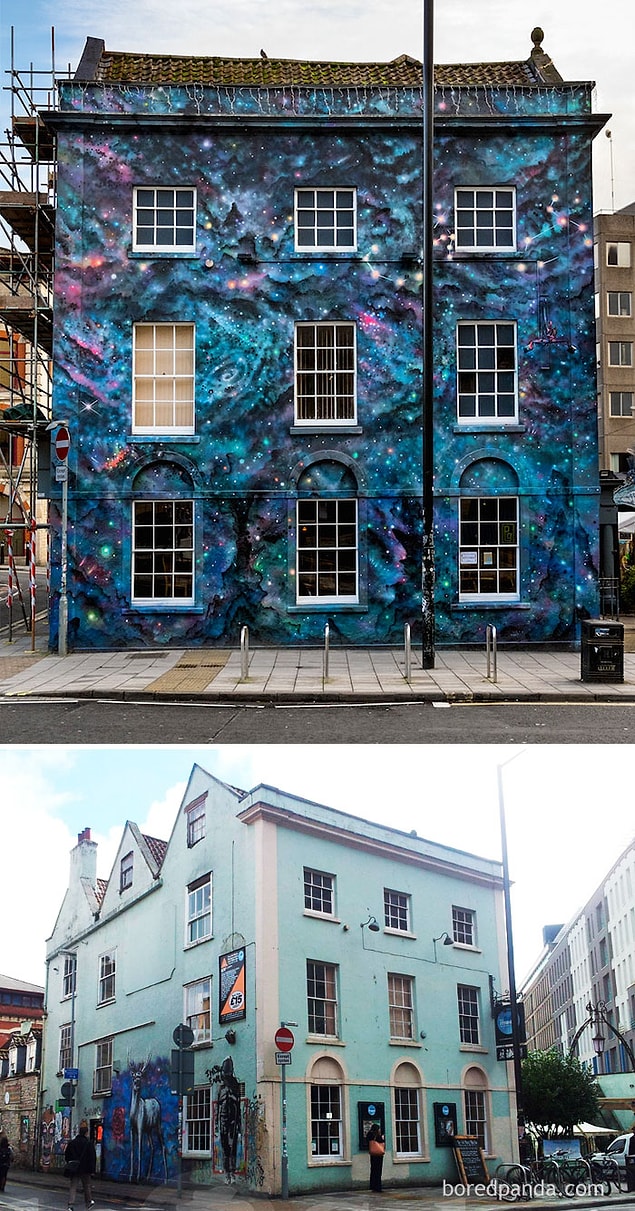 9. Topart, Budapest, Hungary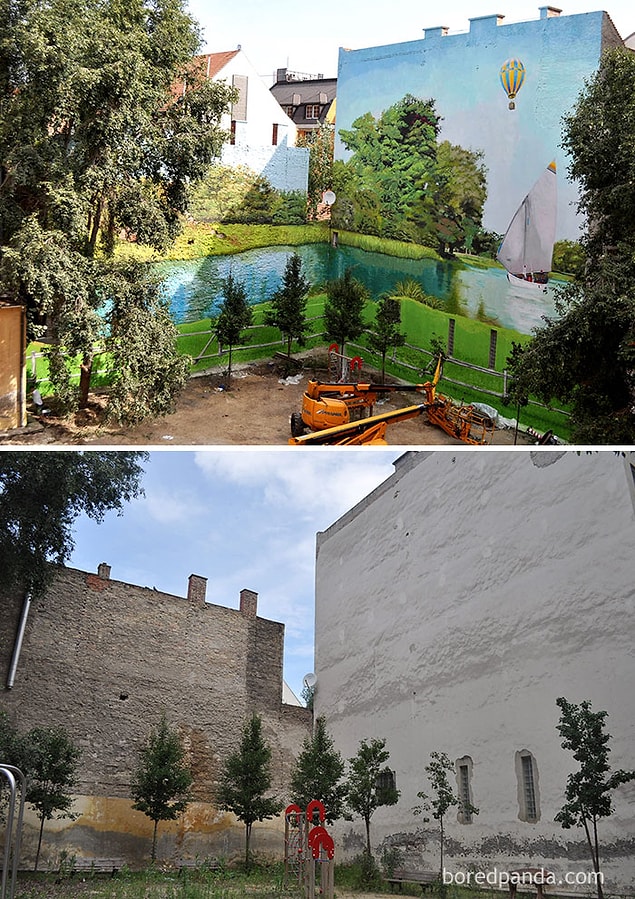 10. Photorealistic Mural, Glasgow, Scotland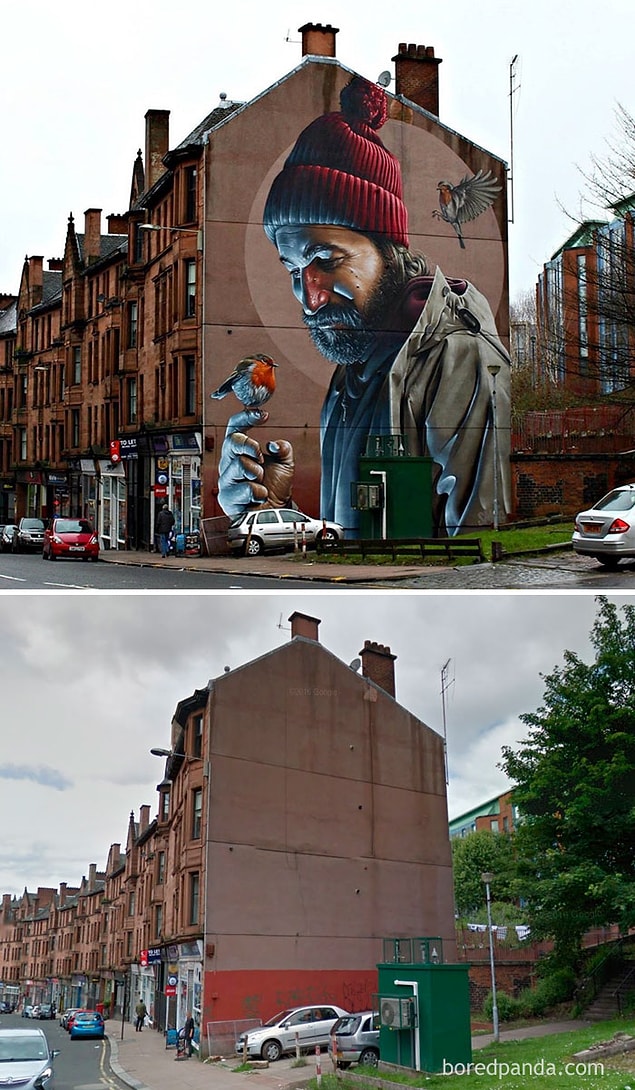 11. Diving Dog Mural, Mechelen, Belgium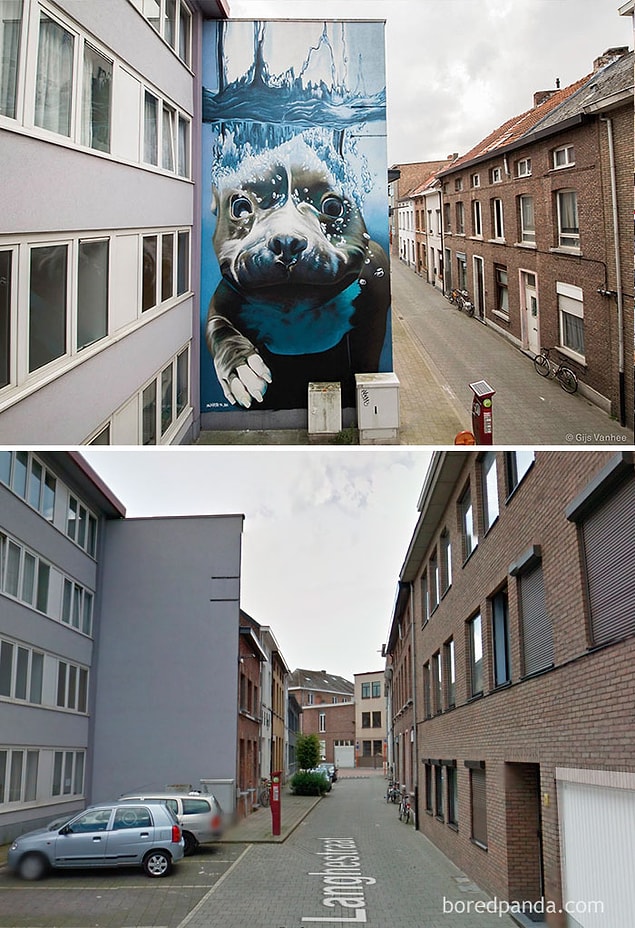 12. 16th Avenue Tiled Steps, San Francisco, California

13. Porte Des Lavandières, Aurec Sur Loire, France

14. Lets Keep The Plants Alive, Bialystok, Poland