News
'Yellowjackets': Binge Every Episode of the Sensationally Devastating Drama For Free This Weekend
'Yellowjackets': Binge Every Episode of the Sensationally Devastating Drama For Free This Weekend
The world didn't know it needed this type of unique thriller until Yellowjackets premiered on November 14th, 2021. The ten-episode run of the first season has concluded as of last month, and the resulting pockets of buzz around the Internet have steadily grown from random individuals into something of a small community. The phenomenal response to this intricate character-based drama quietly cements its status as one of the best shows of this winter, and it's time to catch up on the hype while everyone is still talking about it.
Traumatic Pasts and Tragic Futures
In Showtime's Yellowjackets, a high school girls soccer team collectively lives through an unimaginably shocking misfortune in 1996. On a cross-country flight to a national tournament, their plane plummets into the Canadian wilderness, and they are left to survive with no assistance for nineteen months. Though the physical brutality and psychological dread of this incident could feasibly hold up the show on its own, we simultaneously get to see the survivors of the crash 25 years later, attempting to survive average lives burdened by their shared suffering and secrets.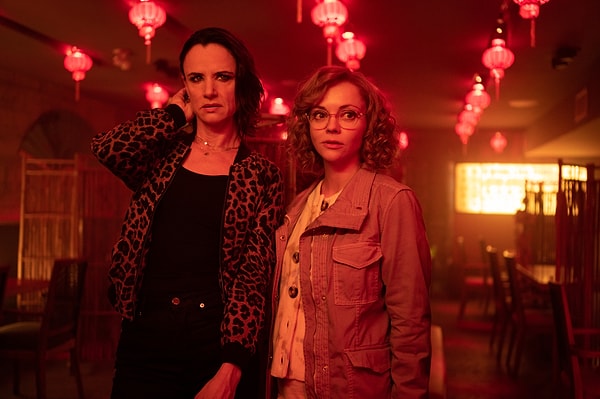 In developing this enticing premise, husband-and-wife showrunners Ashley Lyle and Bart Nickerson set up an exciting opportunity to explore grief and trauma from multiple angles, all while ambitiously tying together the story with a primarily female cast of two actors for each character. Further captivating the viewers with a mystery in the present, the show asks as many questions as it answers in a season clouded by the slowly unveiling details of the girls' survival. Already renewed for at least another year, the mounting tension in Yellowjackets has potential for many more seasons to come.
How Can I Watch 'Yellowjackets?'
Every new member of Showtime gets a 30-day free trial upon signing up. Showtime has many streaming options beyond Yellowjackets, including critically-acclaimed dramas like Billions and Homeland, as well as adult-oriented comedies like Shameless. Their movie catalog includes a partnership with the film distribution company A24, known for top-quality indie movies like Ex Machina, Moonlight, Eighth Grade, and Hereditary. Begin hours of thrilling entertainment today, but especially don't miss out on the magnificent start of Yellowjackets.
Scroll Down for Comments and Reactions