News
'The Addams Family' 1991 Movie Will Be On Netflix This February
'The Addams Family' 1991 Movie Will Be On Netflix This February
'They're creepy, and they're kooky, mysterious, and spooky. They're all together ooky…The Addams Family!' 
Sing along once again to this iconic eerie-but-goody theme song of the horrible yet lovable 'The Addams Family 1991' movie will soon arrive on Netflix.
THE ADDAMS FAMILY | Official Trailer | Paramount Movies
About 'The Addams Family 1991'
Expounding the misadventures of the spectacularly macabre Addams gens, the film is designed on the characters from the cartoonist Charles Addams and the 1964 TV series produced by David Levy. This uncanny and inky comedy movie 'The Addams Family 1991' was the big-screen debut of Director Barry Sonnenfeld. 
The Addams Family was released to great box office success in the late fall of 1991. A follow-up sequel was released two years later, entitled The Addams Family Values (which is currently airing on Netflix).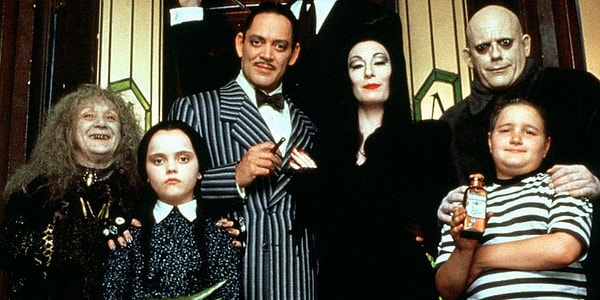 'The Addams Family 1991' Movie Plot
'The Addams Family 1991' movie focuses on an odd, grotesque, blue-blooded family who reconnects with what they believe to be a long-lost relative, Gomez's brother Fester Addams, who is actually the adopted son of a loan shark planning to swindle the Addams clan out of its stupendous wealth and fortune. 
Uncle Fester (Christopher Lloyd) reappears after 25 years in the Bermuda Triangle. Gomez (Raul Julia) and Morticia (Anjelica Huston) plan a celebration to wake the dead.  But Wednesday (Christina Ricci) barely has time to warm up her electric chair before Thing points out Fester's unusually "normal" behavior. Could this Fester be a hoax and part of an evil plan to raid the Addams fortune?"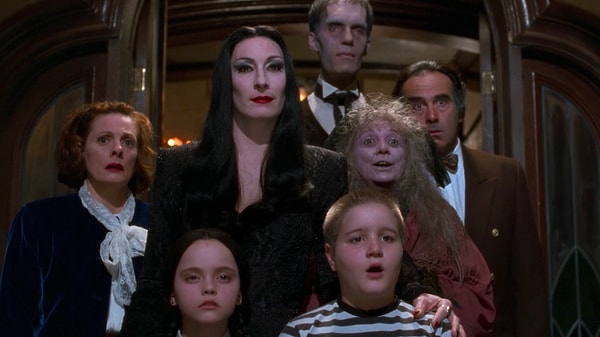 'The Addams Family 1991' Major Cast and Characters
Hollywood big stars Anjelica Huston, who was nominated for a Golden Globe for her performance as Morticia Addams, Raul Julia as Gomez Addams, and Christopher Lloyd as Fester Addams, Christina Ricci as Wednesday, Jimmy Workman as Pugsley, Christopher Hart as the infamous disembodied hand Thing, and Judith Malina as Grandmama (later replaced in the sequel by Carol Kane) are the main attraction of the film.
'The Addams Family 1991' Movie Release Date
Directed by Barry Sonnenfeld, The Addams Family begins streaming on February 1, 2022. The movie actually just came to 4K last year, celebrating its big 30th anniversary.
Scroll Down for Comments and Reactions