News
'Save Our Squad with David Beckham': Release Date, Plot, Trailer & More Details
'Save Our Squad with David Beckham': Release Date, Plot, Trailer & More Details
David Robert Joseph Beckham is a former expert in English football known for his impressive performances with the Manchester United and Paris Saint-Germain football clubs. 
The nearly fifty-year-old co-owner and president of Salford City and Inter Miami FC is known for his tremendous success in football and his unmatched fashion sense, as witnessed across various social media platforms.
About 'Save Our Squad with David Beckham'
Save Our Squad with David Beckham adds to the Disney Plus plate of sports shows, joining The Mighty Ducks: Game Changers, Invincible, and many more. The new project follows David Beckham's mission to help young footballers recognize their potential and dreams in their careers. 
Beckham works with head coaches to mentor youngsters while sharing his personal experiences in his football career. In more than 20 years, Beckham learned about teamwork, ambition, and practice. 
Save Our Squad with David Beckham also showcases the footballer's life away from the field with different families and conversations of community and collaboration.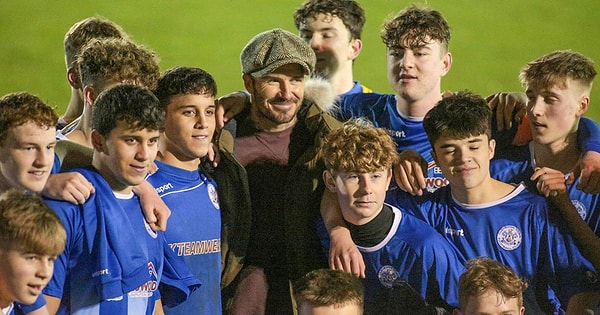 Is There a Trailer?
Disney Plus took it to its primary YouTube Channel to share a 1-minute, 46-second trailer offering further descriptions of the upcoming piece. The trailer begins with a glance into Beckham's childhood, proceeding to his infant years in football. 
It then continues as the football mentors young and upcoming footballers in the dressing room. Beckham also engages in actual practices with his mentees, as he shares his desires for the boys to be inspired, uplifted, and win.
The Show's Creators and Cast
Besides David Beckham, Save Our Squad with David Beckham also incorporates other impressive talents in the sports industry, such as Eli Manning, Dwayne Wade, Tom Brady, and Peyton. 
The series is chiefly produced and directed by Sea Doyle, with Diego Rodriguez as the cinematographer and Alex Peterson and Blake Guy in the sound department. 
Save Our Squad with David Beckham is a Twenty Twenty and Studio 99 co-project with Clare Bradbury and Joe McDermott as co-producers.
Release Date
Save Our Squad with David Beckham lands on Wednesday, November 9th, exclusively on Disney+, with six great episodes. 
You can watch the trailer for more storylines while waiting for the big day. The streamer also shared the exciting premiere news to its verified Twitter account alongside the official trailer. 
You cannot afford to miss this one!
Scroll Down for Comments and Reactions