News
Netflix Has Dropping The First Of Three Episodes of 'jeen-yuhs: A Kanye Trilogy', A Documentary Series About Kanye West In February
Netflix Has Dropping The First Of Three Episodes of 'jeen-yuhs: A Kanye Trilogy', A Documentary Series About Kanye West In February
'jeen-yuhs: A Kanye Trilogy' is a three-part American documentary film that follows the hiphop icon Kanye West's wild ride from his beginnings as a producer seeking a solo career to his place today as a global music icon and brand.
jeen-yuhs: A Kanye Trilogy | Official Teaser | Netflix
Clarence "Coodie'' Simmons and Chike Ozah, who have worked with West since collaborating on the video for his breakout single "Through the Wire" in 2002, directed the film, composed of behind-the-scenes footage of West that Simmons began shooting in Chicago in 1998, when Coodie was a standup comic and West a producer. The executive producers are Ian Orefice, Rebecca Teitel, Alexa Conway, Mike Beck, Kevin Thomson, Connor Schell, Angus Wall, Free Maiden, Gee Roberson and Nick Train. Co-EPs are Ross Martin, Peter Pham, Kern Schireson and Lynne Benioff. Simmons and J. Ivy wrote the script.
"A landmark documentary event presented in three acts from Clarence 'Coodie' Simmons and Chike Ozah, jeen-yuhs: A Kanye Trilogy is an intimate and revealing portrait of Kanye West's experience, showcasing both his formative days trying to break through and his life today as a global brand and artist," reads Netflix's release.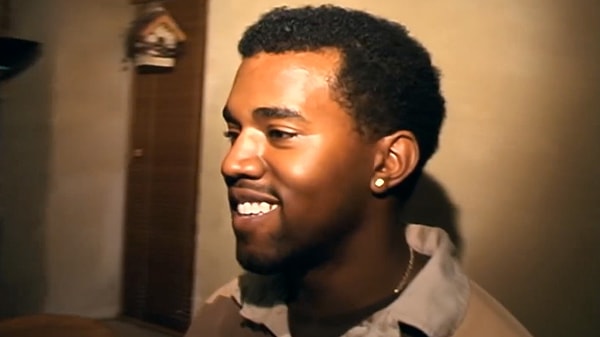 Twenty-one years in the making, Simmons' never-before-seen footage of the hip hop icon will show the highs and lows of his journey to fame. "'jeen-yuhs: A Kanye Trilogy' offers an intriguing insight into hip hop, fame, race, grief, mental health and perhaps most of all, friendship" he noted.
The docu-series is set to release on February 16th. Netflix has dropped the official trailer for this and the streamer is releasing one "act" one per week beginning with "Act 1 (Vision)," after the first part hits theaters for an exclusive one-day engagement February 10 via Iconic Events Releasing and Time Studios. Part I just had its world premiere at the Sundance Film Festival.
Episode 2 of season 1 is about to deliver on February 23, a week after the premiere episode is released.
Scroll Down for Comments and Reactions