News
K-Drama Fantasy 'Tomorrow' (Season 1) Heading on Netflix in March 2022
K-Drama Fantasy 'Tomorrow' (Season 1) Heading on Netflix in March 2022
MBC dramas are rarely seen on Netflix, but that doesn't mean we aren't excited to see what Tomorrow has in store for us. We expect a large number of K-Pop fans to tune in to watch Rowoon of the K-Pop boy band SW9 perform.
'Tomorrow,' helmed by Kim Tae Yoon, is an upcoming internationally licensed South Korean Netflix Original series. The series is based on creator Llama's South Korean webtoon of the same name.
'Tomorrow' Release Date And Trailer
The trailer for Tomorrow has yet to be aired on Netflix. 
Mydramalist has compiled the information that 'Tomorrow' will premiere on Netflix on Friday, March 25th, 2022, according to official sources.
The series, on the other hand, is usually made up of sixteen episodes. The transmission will be eight weeks long. Every Friday and Saturday, new episodes of Tomorrow will be released. On Saturday, May 14th, 2022, the final episode will air.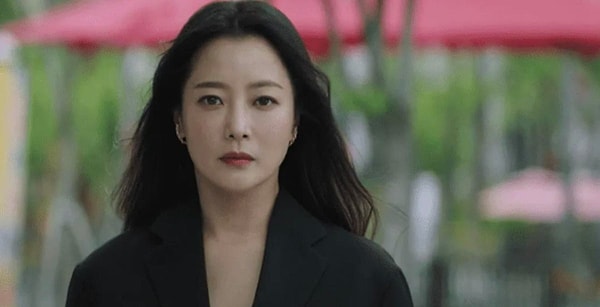 'Tomorrow' Storyline
Choi Joon-Woong (Ro Woon) looks for a job, but it is hard for him to get hired. Except for that, he seems like a perfect guy. He graduated from a prestigious university and he has wealthy parents.
One night, he accidentally meets the angels of death Gu Ryeon (Kim Hee-Seon) and I'm Ryoog-Gu. The two death angels belong to a crisis management team. Gu Ryeon is the leader and Im Ryoog-Gu is a member. Their objective is to save suicidal people.
Soon, Choi Joon-Woong becomes a new member of the crisis management team.
'Tomorrow' Cast
'Tomorrow' is top cast by Kim Hee-Seon - Gu Ryeon, Ro Woon - Choi Joon-Woong, Lee Soo-Hyuk - Park Joong-Gil, Yun Ji-On - Im Ryong-Koo, and Kim Chae-Eun - Kim Hye-Won.
Are you excited for this new Kdrama series 'Tomorrow' showing on Netflix on March 25, 2022? Let us know your thoughts in the comment section below.
Scroll Down for Comments and Reactions