News
Jeremy Renner 'The Hurt Locker' – Release Date, Plot, Cast and More
Jeremy Renner 'The Hurt Locker' – Release Date, Plot, Cast and More
'The Hurt Locker' is a 2008 American war thriller film directed by Kathryn Bigelow and written by Mark Boal. The film depicts the psychological emotions of an Iraq War Explosive Ordnance Disposal team that is targeted by insurgents. Boal drew on his experience during embedded access to write the screenplay.
'The Hurt Locker' Release Date
'The Hurt Locker' will be on Netflix on Wednesday, June 1st.
'The Hurt Locker' Trailer
Watch the official trailer of the film 'The Hurt Locker' here.
'The Hurt Locker' Cast
Jeremy Renner as Sergeant First Class William James

Anthony Mackie as Sergeant J. T. Sanborn

Brian Geraghty as Specialist Owen Eldridge

Guy Pearce as Staff Sergeant Matthew Thompson

Christian Camargo as Lieutenant Colonel John Cambridge

David Morse as Colonel Reed

Ralph Fiennes as the leader of a Private Military Company unit

Evangeline Lilly as Connie James

Christopher Sayegh as Beckham

Malcolm Barrett as Sergeant Foster

Sam Spruell as Contractor Charlie

Suhail Dabbach as a black-suit suicide bomber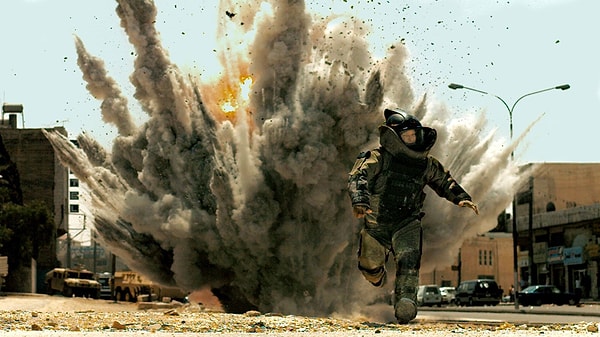 'The Hurt Locker' Box-Office, Critical Reviews and Accolades
'The Hurt Locker' premiered at the 2008 Venice International Film Festival before it was released in the United States on June 26, 2009, by Summit Entertainment. The film earned acclaim from critics, who praised Bigelow's directing, Renner's performance, writing, editing, and action sequences. The film was nominated for nine Academy Awards and won six, including Best Picture, Best Director, and Best Original Screenplay. It was the first Best Picture winner to have been directed by a woman. The film grossed $49.2 million worldwide.
In 2020, the film was selected for preservation in the United States National Film Registry by the Library of Congress as being 'culturally, historically, or aesthetically significant'
Are you looking forward to watching 'The Hurt Locker' on Netflix? Let us know your thoughts in the comment section below.
Scroll Down for Comments and Reactions