Doja Cat: Who's She? Her Net Worth? How Did She Become Famous?
News
>
Doja Cat: Who's She? Her Net Worth? How Did She Become Famous?
Are you a fan of the famous young singer Doja Cat? This is the right place for you. We will give you some important details about this young artist that will help you discover why you love her so much. Are you interested to learn more? Please continue reading right away.Basic Information
Born Amala Ratna Zandile Dlamini, Doja Cat Was born and raised in Los Angeles CA.  She is known professionally as an American rapper, singer and songwriter and record producer.
The woman started making music on SoundCloud as a teenager.  Her first self-produced single So High, was noticed by Kemosabe and RCA Records in 2014. This then snowballed into multiple other singles and chart topping songs under her belt.
Her first studio album entitled Purr!!! was released that same year. She was born on October 21, 1995. This makes her about 26 years old today.
Unfortunately, the album was unsuccessful. This caused her to take a brief hiatus from the music industry. She then came back as a viral Internet sensation with her song Moo. This was her take on satirical comedy through a song about being a cow.
After this, many artists started collaborating with her on various songs such as Nicki Minaj, Ariana Grande and much more.
Doja Cat's Personal Life
Doja Cat's mother is Deborah Sawyer. The woman was of Jewish-American descent and earned a living as a graphic designer. Her father on the other hand is Dumisani Dlamini. He is a South African performer with Zulu lineage..
The man was best known for starring as Crocodile in the original Broadway cast of the original musical Sarafina. He also started in the subsequent film adaptation in 1992. They met and spent time in New York. However, he was too busy with showbiz commitments to spend time with his children.
Just a few months after her birth, Amala and her parents moved to Rye, New York from Tarzana where she lived for five years with their maternal grandmother.
After five years, they then moved to a commune in the mountains of Santa Monica where they practiced Hinduism for four years.
As she grew up, she slowly moved away from the commune and took dance classes from Indian classical cans to break dancing. This is proof that Doja Cat truly is a well rounded performer. Her passion was music and performing and therefore eventually dropped out at the age of 16.
Despite this, Doja Cat is described as an artist with a strong presence and sense of self. She makes use of various social media platforms such as YouTube and TikTok to produce music and increase her following significantly.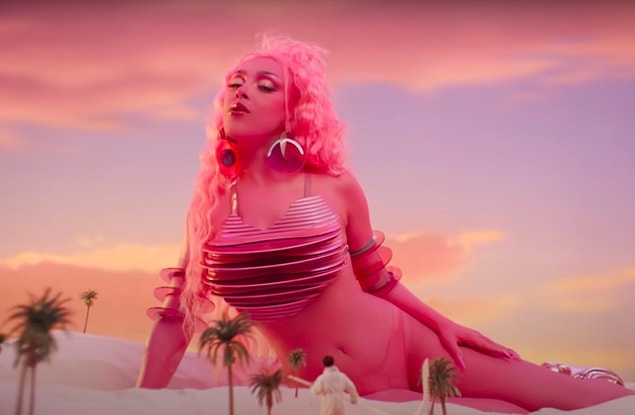 Doja Cat's Net Worth and Current Status
Receiving multiple awards, nominations and recognition for her music career, Doja Cat is known to have a Net Worth of at least $8,000,000. Not too shabby right?
However in 2021, the artist started becoming  tired. She expressed disdain for the music industry and the obligations that come with it. She also tested positive twice for COVID 19 which prompted her to cancel the remainder of her iHeartRadio Jingle Ball Tour.
She is also a proud part of the LGBT community as she came out in support of the community. The famous rapper and singer have been seen to date both men and women on different occasions. She also said that she liked both genders.Final Words
Doja Cat is truly an inspiration not only to her fellow artists but also to those aspiring young talents out there that would want to follow in her footsteps. So what are you waiting for? Go ahead and listen to her songs. It will be a good decision on your part for sure.