News
'Borgen: Power and Glory' (Season 1)- Release Date and More
'Borgen: Power and Glory' (Season 1)- Release Date and More
'Borgen: Power & Glory' is the fourth season of Borgen, a Danish political thriller series. Borgen's inaugural series, as fans will recall, reported that youthful politician Birgitte Nyborg became Denmark's first female prime minister.
However, she swiftly fell into ruin, becoming a businessman and public speaker before founding the New Democrats, a new political party. Birgitte accepts her post as foreign minister in 'Borgen: Power & Glory.'
'Borgen: Power & Glory' Release Date
The new edition of the hit Danish political drama 'Borgen: Power & Glory' will premiere on Netflix on April 14 in the Nordics and on Thursday, June 2, 2022 in the rest of the world.
'Borgen: Power & Glory' Storyline
Borgen - Power and Glory tackles some of today's most pressing political issues, including the role of Denmark in the modern world, the big Arctic control struggle, and, not least, climate change. The emphasis is on the struggle for power and what it means to people, both professionally and personally.
When a mining company discovers oil in Greenland, Birgitte Nyborg is the newly appointed foreign minister. It is an event that signals the start of an international fight for Arctic dominance, and one in which Nyborg, the most knowledgeable politician, must repeatedly recognize that, despite his 'big brother' of Denmark and Greenland, Denmark is a little participant – and nevertheless unmanageable!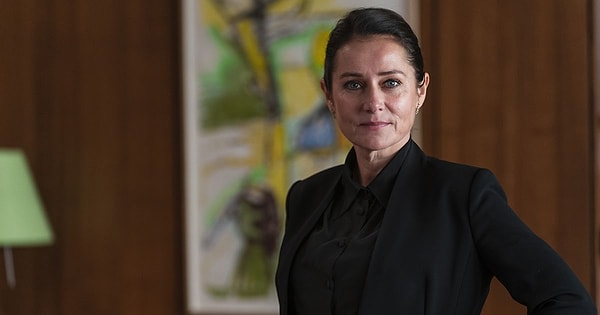 Katrine Fnsmark (Birgitte Hjort Srensen), who resigned as Birgitte's head of news and is now working as the head of news at a large television station across the country, is also featured in the fourth season.
Sidse Babett Knudsen stars as Birgitte Nyborg, a staunch politician, mother, and caring wife, as she did in previous seasons of Borgen. Sidse has continued to appear in films such as Westworld, The Accident, Ted Lasso, Inferno, and Roadkill.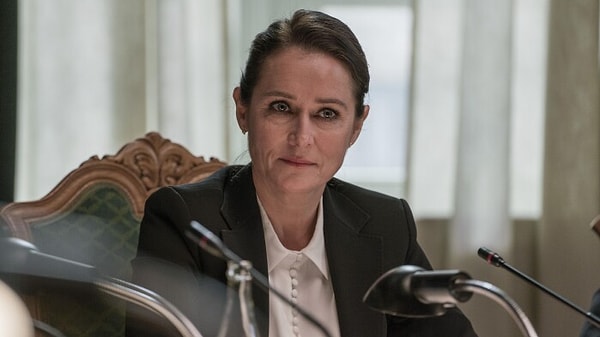 'Borgen: Power & Glory' Cast
Katrine Fnsmark (Birgitte Hjort Srensen), the former head of press, will have a prominent role in 'Power & Glory.' She is currently back in journalism, serving as the head of a large, national television station's news section.
Mikkel Boe Flsgaard, Nivi Pedersen, Svend Hardenberg, and Lucas Lynggaard Tnnesen will round out the cast, which also includes Zlem Saglanmak, Simon Bennebjerg, Johanne Louise Schmidt, Magnus Millang, and Darren Pettie.
Sren Malling, Signe Egholm Olsen, Mikael Birkkjaer, Lisbeth Wulff, Lars Mikkelsen, Laura Allen Müller Smith, Jens Albinus, Lars Knutzon, Peter Mygind, Morten Kirkskov, and Angunnguaq Larsen are among the returning cast members.
"Borgen – Power & Glory" is produced by SAM Productions ("The Chestnut Man," "Ragnarok") for DR in cooperation with Netflix.
Are you excited to watch the Danish political thriller 'Borgen: Power & Glory' on Netflix? Let us know your thoughts in the comment section below.
Scroll Down for Comments and Reactions