News
Apple TV+ Axes Drama Series, 'The Mosquito Coast' After Second Season
Apple TV+ Axes Drama Series, 'The Mosquito Coast' After Second Season
It's been two months since Apple TV+ launched the second season of its drama series, The Mosquito Coast, before announcing its cancellation. 
The series was announced in September 2019, launching its first season in April 2021.
When Was 'The Mosquito Coast' Cancelled?
Apple TV+ renewed The Mosquito Coast for the second season in June 2021, debuting on November 2022. Everything appeared well as the season delivered an impressive performance until the streaming platform announced its cancellation on January 20, 2023. 
The Mosquito Coast joins another recently cancelled Apple TV+ series, Shantaram.
How Has 'The Mosquito Coast' Performed?
The Mosquito Coast has, over its past two seasons, managed 6.9/10 stars on IMDb, a 65% average audience score on Rotten Tomatoes (accompanied by a 63% average Tomatometer), and 3.5/5 stars on TV Guide. 
The series is an adaptation of Paul Theroux's book of the same title.
'The Mosquito Coast' Premise?
Several relevant platforms shared the news of The Mosquito Coast cancellation via Twitter. The announcement came roughly two weeks after the series had completed its second season on an intense cliffhanger. 
The series follows Allie Fox, a wise inventor who leaves the US for Latin America alongside his family. Suddenly, the US government begins a hunt on Fox after he's suspected of being part of a drug cartel. 
Despite its cancellation, The Mosquito Coast still has plenty of unanswered questions, leaving fans utterly shattered.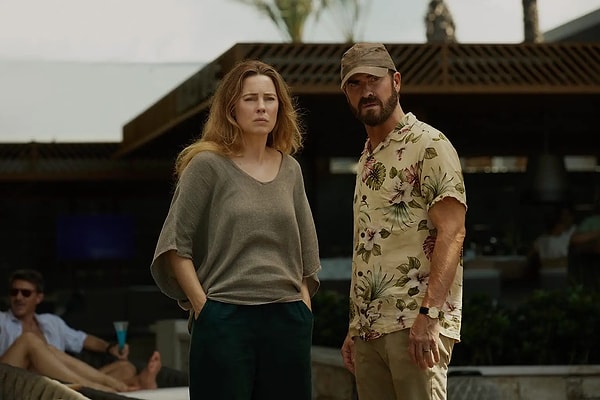 Who are the Players of 'The Mosquito Coast'?
The Mosquito Coast is chiefly produced by Will Scheffer, Justin Theroux, Paul Theroux, Evan Katz, Mark V. Olsen, Rupert Wyatt, Neil Cross, Peter Jaysen, Bob Bookman, and Alan Gasmer. 
The show is a co-project of Veritas Entertainment Grop and Fremantle Production with actors Justin Theroux (Allie Fox), Melissa George (Margot Fox), Gabriel Bateman (Charlie Gox), Kimberly Elise, James LeGros, Paterson Joseph, and Logan Polish (Dina Fox).
Can Fans Still Access 'The Mosquito Coast' on Apple TV+?
Yes! All seventeen episodes of The Mosquito Coast for seasons one and two are still available for streaming on Apple TV+. The streamer charges $6.99 monthly, accompanied by a seven-day free trial. 
On the brighter side, fans can focus on other forthcoming new shows, films, and seasons on the streaming platform, such as Dear Edward, Pinecone & Pony season two, Make or Break season two, Liaison, and The Reluctant Traveler.
Scroll Down for Comments and Reactions