News
Why The Controversial Casting Choices in 'Wednesday Addams' Are a Perfect Fit
Why The Controversial Casting Choices in 'Wednesday Addams' Are a Perfect Fit
Netflix's 'Wednesday Addams' is definitely one of the most widely anticipated arrivals of this upcoming season. The franchise has seen many adaptations over the years, including a recent film series, but it seems like nothing could possibly satisfy the public's voracious appetite for more. Be that as it may, not all fans were happy when the show was announced. There has been quite a bit of public outcry on social media about their casting choices. Many believe that the new characters don't match their old counterparts. This is unlikely to sour the public's interest in the new show; quite the contrary, it will probably spawn new hashtags and more engagement online. But the discourse has been heated enough to warrant a conversation about the controversy.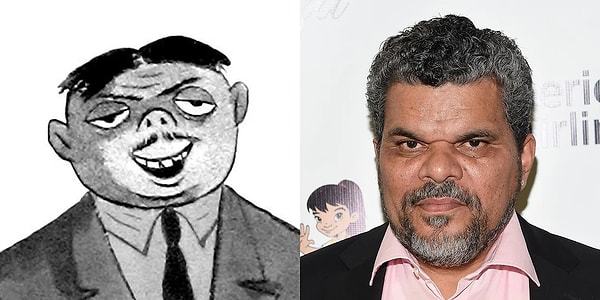 Not Everyone Is Happy About The Casting Choice For Gomez
Most of the controversy surrounding 'Wednesday Addams' is centered around Luis Guzman, who will be playing the family patriarch, Gomez Addams. Fans believe that Guzman is too short and stout. He doesn't resemble the Gomez they remember from the 1991 films, played by the late Raul Julia. Julia was amazing. He defined the character of Gomez for many of us, and he was respected and loved by many, especially after his death. So it makes sense that fans would be irked by someone so different stepping into his shoes. But what many fans don't realize is that the original Gomez, from the Addams Family comic strip, was short and stout. He had buggy eyes and even the same hair that Guzman has been seen wearing in the show's posters. The character might never be the same, but the new rendition is closer to the original. We could also see Guzman bringing something new and valuable to the role. Guzman is somewhat underrated by the public, but he has dozens of credentials under his belt and 40 years in Hollywood, and his peers recognize his legendary range. He could deliver an amazing performance.
Catherine Zeta Jones Has Also Been Receiving Criticism
Catherine Zeta-Jones has been taking a lot of flack for her appearance in the new show. She will be playing Morticia Addams, a character who has always been defined by the subtleties in her appearance. The new gothic mistress has been compared to Caroline Jones, who played Morticia in the early TV series, along with Anjelica Huston, who starred in the 1991 films. Anjelica was stunning. Her sharp features and bright red lipstick seemed to embody everything Morticia. Caroline was more comical but also managed a compelling performance, and she is seen by many as the original, even if the comics predated her. Perhaps what we can expect from Zeta-Jones is a combination of what we love from both actresses. She can be feisty like Huston and adorable like Caroline, with a touch of Caroline's humor. Whatever Zeta-Jones brings to the role, we should probably be checking our skepticism at the door. Tim Burton is executive producer, and he is directing many of the episodes. If we can't trust him to do Addams Family right, who can we trust? The man was born for this.
Scroll Down for Comments and Reactions