News
Who is Selena Gomez Dating in 2022?
Who is Selena Gomez Dating in 2022?
First, Let Us Talk About What You Should Know About Her Previous and Current Status
It's not hard to see why Selena Gomez's love life is so intriguing. You are about to uncover the current relationship status of Rare Beauty's most powerful and influential individual. Don't miss out on the tale that's about to unfold in front of your eyes.
What is Her Status?
After the question concerning Hailey Bieber and Selena Gomez was brought up yet another time, you might be pondering what is going on in relation to the current romantic state of the founder of Rare Beauty.
Many individuals and fans are curious about Selena Gomez's dating life since her previous relationship with Justin has once again been brought to the forefront of public attention. The primary worry is whether or not Selena currently has a romantic relationship with someone. This is what we have covered so far.
The contentious on-and-off relationship between Selena and Justin Bieber is well knowledge among the singer's devoted fanbase. They are glad for her, but they don't discuss her subsequent relationships much for this reason. Despite the fact that they are happy for her, however, fans still talk about it. 
The star celebrity of Only Murders in the Building has also been tied to some famous personalities, which also involved a certain MCU (Marvel Cinematic Universe) famous actor. 
Before we continue talking about her recent relationship experiences, let us get back to the main question - Is there someone that Selena Gomez is dating right now? If so, who might be her boyfriend?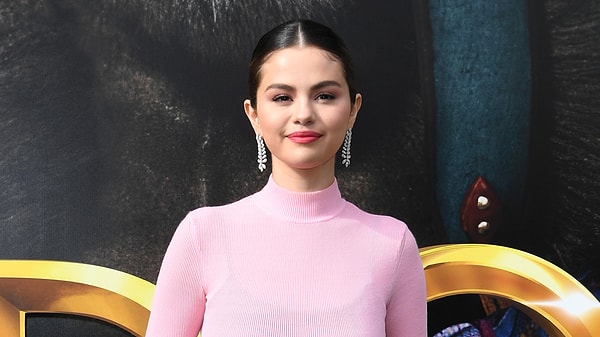 Is There Anyone that Selena Gomez is Currently Dating?
In spite of the fact that there were rumours circulating in August that Selena Gomez was romantically involved with producer Andrea Lervolino as a result of a photograph that showed the two of them celebrating her 30th birthday in Italy together, Entertainment Weekly has revealed that Selena is not currently in a relationship with anyone.
A reliable source has revealed to the press that Selena is not presently involved in a romantic relationship with anyone in particular. Despite this, she has a more open heart when it comes to romantic possibilities, but she still puts herself and her career first. In addition to this, it was stated that Selena is in a powerful position in which she has a fantastic outlook on her mental, emotional, and physical health. This piece of information fills us with satisfaction and a sense of assurance.
Although there is no spicy content yet regarding the current romantic relationship status of Selena Gomez, we can take an interest in her past love interests.
Selena Gomez's Past Boyfriends and Rumoured Admirers
Selena Gomez and Chris Evans (2021)
The fans badly wanted their dream to happen - just like when they wished that Chris and Lizzo were having a date - however, Selena and Chris were entangled with rumours that they were dating in 2021.
It did not take long for followers to start spreading rumours when Chris shared an Instagram video in which they claimed to see Selena. Neither of them addressed the rumours or offered any confirmation, which is unfortunate. No one will really know what is up, but let us keep hoping.
Selena Gomez and The Weeknd (2017)
The singer started dating the Weeknd, whose real name is Abel Tesfaye. They've only been dating for half of 2017 so far. In January, they went public with their romance on Instagram, and by May, they were making their red carpet debut as a couple.
In October, they dissolved their relationship on friendly terms, promising to remain in one other's lives.
After their respective breakups, Selena and Justin got back together for a little while until Justin got back together with Hailey. Furthermore, The Weeknd and Bella Hadid have started dating again.
Selena Gomez and Charlie Puth (2015)
Selena and Charlie got close when they recorded the duet 'We Don't Talk Anymore.' It turned out that the flare didn't go very far.
When asked about it in a 2018 interview with Billboard, Charlie Puth discussed this same issue. It lasted just a short time, but he stated it made a big difference. He also knew that she wasn't Selena's only love interest, so he was aware of the risks involved.
Selena Gomez and Zedd (2015)
Selena and Zedd confirmed that they have dated for several months in 2015. In 2017 during his Billboard interview, Zedd frankly said that people were being invasive with his life. They were trying to hack phones just to find out what is going on between him and Selena.
After their relationship ended, Selena was said to be going on a few dates with One Direction's Nial Horan. In 2019 Nial announced that he was single, which made fans disappointed with their own expectations.
Selena Gomez and Justin Bieber (2011 - 2015)
Despite their on-and-off relationship from 2011 until 2016, they were each other's first loves. In admiration of the popular couple, the name 'Jelena' was popularized. There are still suspicions among their fans that some of their songs include messages for each other, despite the fact that they are no longer a couple.
Before they became a famous couple, Selena used to date Nick Jonas in 2008. She also had a brief fling with Twighlight's Taylor Lautner in 2009
Scroll Down for Comments and Reactions