When Mother Nature Paints A Masterpiece: Atmospheric Optics!
These natural events which are also known as 'Novaya Zemlya Effect,' 'Fata Morgana,' and 'Green Flash' are kinds of mirages.
A mirage is a naturally occurring optical phenomenon in which light rays are bent to produce a displaced image of distant objects or the sky.
Let's learn more about nature's magical optical illusions and how they come about.
Source:
https://www.wikiwand.com/en/Atmospher...
The Novaya Zemlya effect is a polar mirage caused by high refraction of sunlight between atmospheric thermoclines.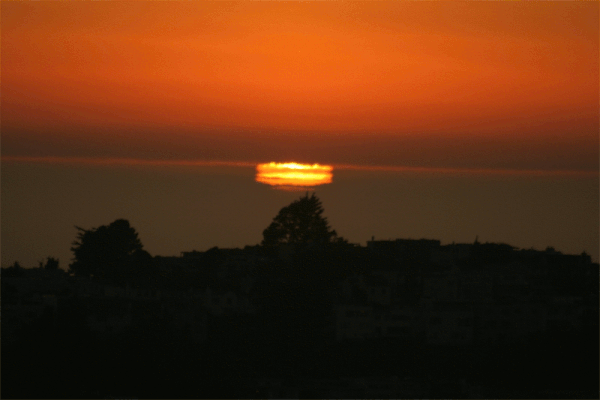 The first person to record this phenomenon was Gerrit de Veer, a group member of William Barents' third unfortunate polar excursion.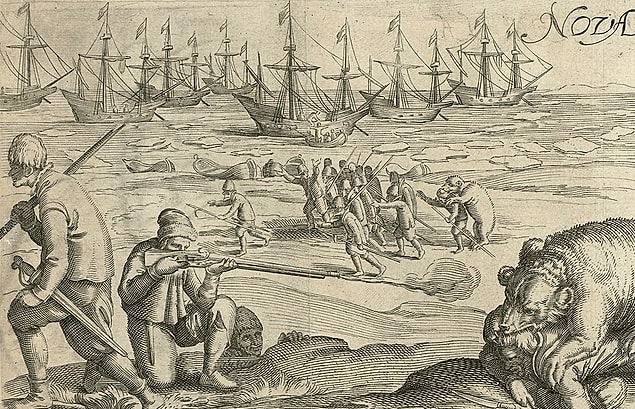 An example of "Novaya Zemlya Effect" recorded during sun set:
'Green Flashes' take place right before sunrise or right after sunset.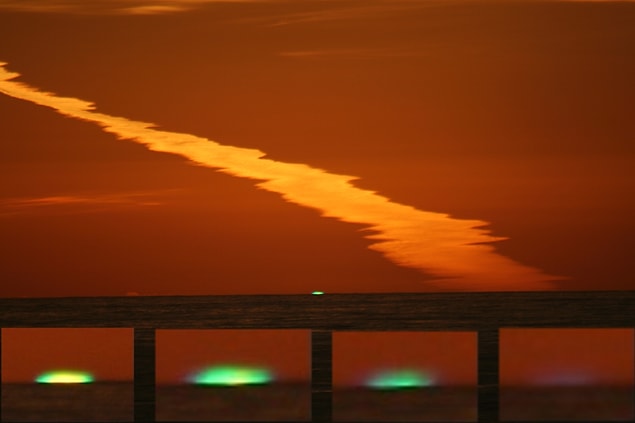 Fata Morgana, on the other hand is a rare, complex, and superior form of mirage; like many other kinds of superior mirages, is seen in a narrow band right above the horizon.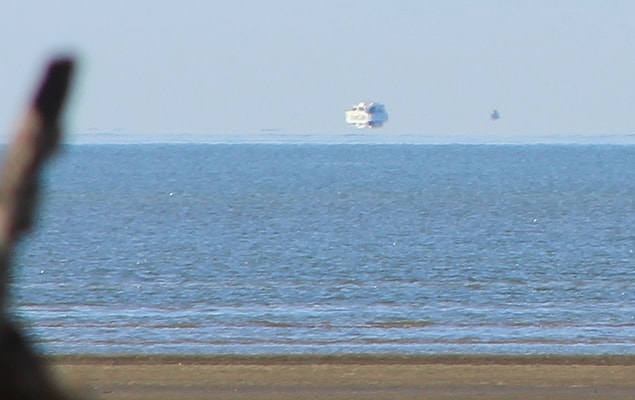 Fata Morgana can cause objects to look quite distorted, so much that the objects look extraordinary and sometimes so different that it is impossible to identify them.

This optical phenomenon occurs because rays of light are strongly bent when they pass through air layers of different temperatures in a steep thermal inversion where an atmospheric duct has formed.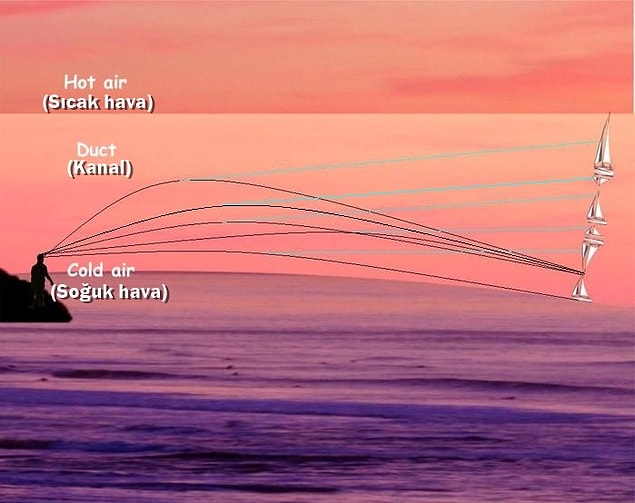 In the photo on the left side, you can see the ship that looks like it is floating in the air. On the right side, however, it is the 'normal' image that was captured a couple of hours later.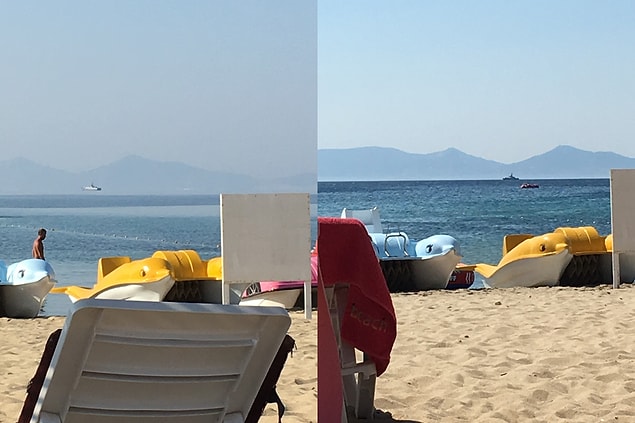 On a closer look: it looks like there are flying ship experiments going on. 😦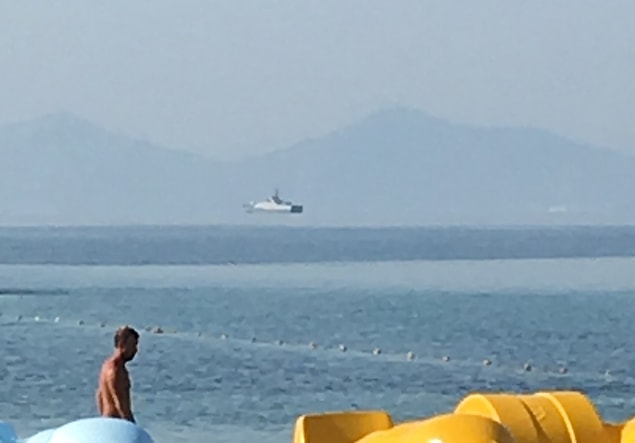 It was also claimed that the phenomenon that took place in China last year could be Fata Morgana:
Mirages that were captured in 6 minutes, from the same location: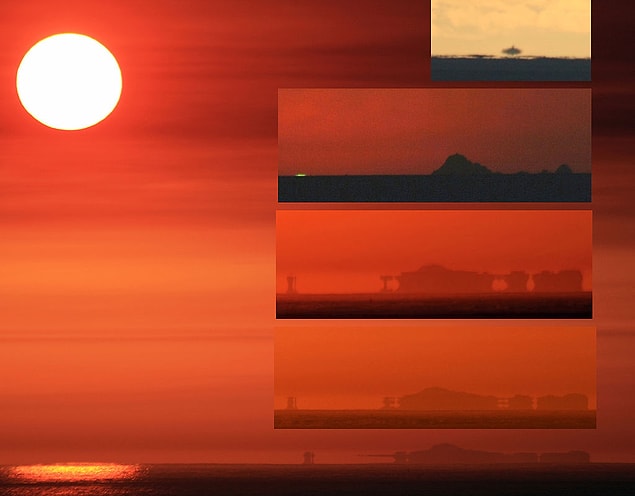 Lastly, it is fair to say that this photo summarizes it all. You can see both the real and the fake image in one frame.