What to Know About Netflix's Biographical Series 'Monster: The Jeffrey Dahmer Story'
Netflix has been releasing riveting and blood-curdling documentary series in recent years, such as Catching Killers (2021), The Women and the Murderer (2021), The Raincoat Killer: Chasing a Predator in Korea (2021) and Indian Predator: The Butcher of Delhi (2022), to mention a few.
The streamer's newest installment Monster: The Jeffrey Dahmer Story, premiered on September 21, 2022, and is based on the life of the psychopathic murderer Jeffrey Dahmer (May 21 1960- November 28 1994). The limited series sheds light on corruption in the police force that encouraged Dahmer's notorious killing behavior for over a decade.
Here's everything to know about this biographical crime drama series.
What is 'Monster: The Jeffrey Dahmer Story' About?
Netflix stated that the series focuses on the impact of the institutional pitfalls of law enforcement to stop Dahmer, allowing him to kill underserved victims for more than ten years. 
The story unfolds from the viewpoint of impacted families while also looking into systemic racism and police ineptitude that fueled the anti-hero's gruesome crimes. 
It focuses primarily on the several times Dahmer was detained and let go despite his neighbor's efforts to report his questionable behavior. It also touches on race and how the police failed to take serious action on account of his skin color. The series' in-depth is one aspect that makes it binge-able.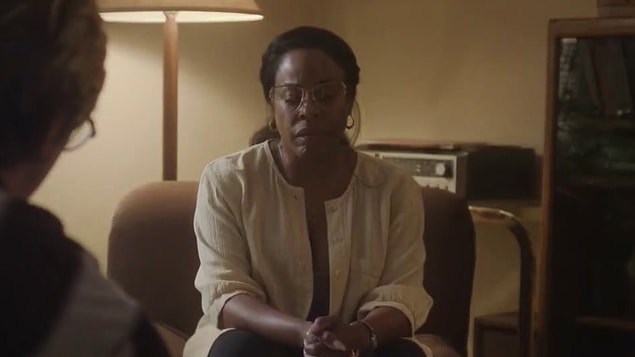 How Many Episodes Does 'Monster: The Jeffrey Dahmer Story' Have?
The series comprises ten episodes, each running for around 45-50 minutes. 
• Episode 1: "Episode One"
• Episode 2: "Please Don't Go"
• Episode 3: "Doin a Dahmer"
• Episode 4: "The Good Boy Box"
• Episode 5: "Blood on Their Hands"
• Episode 6: "Silenced"
• Episode 7: "Cassandra"
• Episode 8: "Lionel"
• Episode 9: "The Bogeyman"
• Episode 10: "God of Forgiveness, God of Vengeance"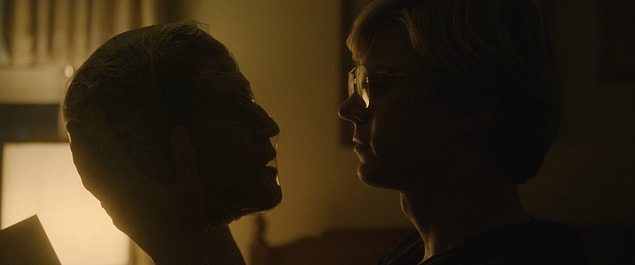 Details About Jeffrey Dahmer
Jeffrey Lionel Dahmer was nicknamed the Milwaukee Monster or Milwaukee Cannibal. He was an Ohio resident who murdered and disembodied seventeen males between 1978 to 1991. Dahmer was a sex offender in addition to being a serial killer, and his later crimes involved necrophilia, cannibalism and preservation of body parts, including skeletons.
He was convicted and sentenced to fifteen terms of life imprisonment in 1992, and later a sixteenth term was added for pleading guilty to a 1978 homicide case in Ohio. 
Dahmer died on November 28 1994, at 34 years. He was beaten to death by fellow inmate Christopher Scarver at the Columbia Correctional Institution. 
Scarver is a black murder convict who not only killed Dahmer but another inmate Jesse Anderson over seemingly racial issues. Dahmer's murder victims were mostly black males, while Anderson stabbed his wife to death and tried to frame two black males for the attack.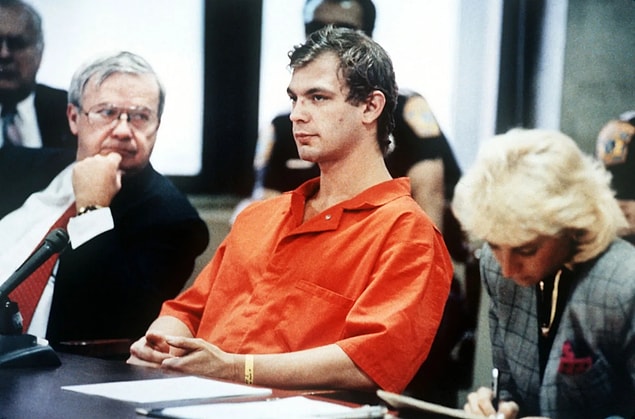 Who Stars in 'Monster: The Jeffrey Dahmer Story'?
Evan Peters, who played Quicksilver in X-Men: Days of the Future Past, X-Men: Apocalypse and X-Men: Dark Phoenix, steps into the skin of the notorious Milwaukee Monster in this biographical series. 
The 35-year-old scooped his first award in 2004 for Best Breakthrough Performance in Clipping Adam at the Phoenix Film Festival. His incredible performance in HBO's limited series Mare of Easttown earned him three trophies for Best Supporting Actor in 2021 and 2022 at the Primetime Emmy Awards, Hollywood Critics Association TV Awards and Satellite Awards.
Richard Jenkins and Penelope Ann Miller take on the roles of Jeffrey Dahmer's parents, Lionel and Joyce Dahmer. Molly Ringwald and Michael Learned play Shari Dahmer and Catherine Dahmer, presumably Jeffrey's stepmom and grandmother. 
Niecy Nash plays Glenda Cleveland, Colin Ford as Chazz, Shaun Brown as Tracy, Brandon Black as Dean Vaughn, Matt Cordoza as Detective Rauss, Cameron Cowperthwaite as Steven Hicks, Blake Cooper Griffin as Charles, Scott Michael Morgan as John Balcerzak, among other cast members.
More Jeffrey Dahmer Stories on TV
Netflix has another documentary series on Jeffrey Dahmer lined up titled Conversations with a Killer: The Jeffrey Dahmer Tapes. The notorious killer confesses to his heinous acts in unguarded interviews. 
The limited series follows suit to Conversations with a Killer: The Ted Bundy Tapes (2019) and Conversations with a Killer: The John Wayne Gacy Tapes (2022).
The three-part documentary series will debut on Friday, October 7 2022. Catch a glimpse of what to expect in the trailer video below.
There are also films on Jeffrey Dahmer you can look into- the horror genre Dahmer (2002) and the biographical drama My Friend Dahmer (2017). The Avenger's Jeremy Renner portrayed the psychopathic killer in the 2002 horror film, while former R5 lead vocalist Ross Shor Lynch had a go at it in the 2017 screen adaptation.
How Does 'Monster: The Jeffrey Dahmer Story' Rate?
A week since its debut, the limited crime series rates 8.4/10 on IMDb, 94% on Google Review and 46% on Rotten Tomatoes, with an exceptional 87% audience score. 
While many critics feel the series leaves something to be desired, the audience finds it more than satisfactory.