'Vampire Academy' Season One Gets a Peacock's Premiere Date
Summer could be coming to an end but most entertainingly, with Peacock's upcoming series, Vampire Academy, season one. 
The show is a modification of 2014's Vampire Academy, which had Zoey Deutch and Lucy Fry in the pivotal roles. It is also derived from Richelle Mead's award-winning books of young paranormal love stories. 
While the latter might have poorly performed, with 3.5/10 on Filmaffinity, 16% Rotten Tomatoes, and 5.4/10 IMDb, Marguerite Maclntyre and Julie Plec teamed up to revive it with an impressive cast you can't afford to miss.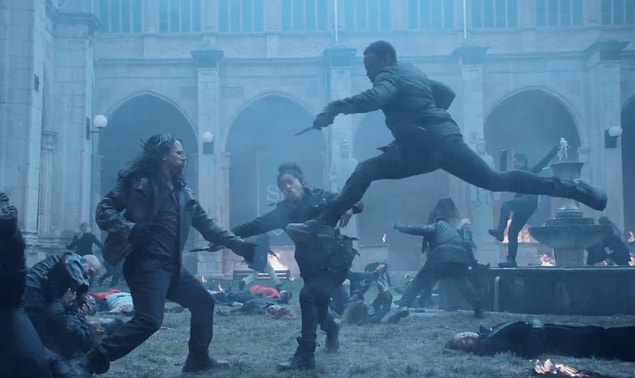 About 'Vampire Academy'
Vampire Academy centers on a semi-vampire relationship between Lissa and Rose and the unbreakable bond regardless of their disparities. The duo holds strong through scandals, friendship, and romance as they strive to finish their studies to join a vampire community. Vampire Academy perfectly blends supernatural thrills with romance to bring out the best. 
The trailer from Peacock's main YouTube Channel kicks off with shots of intense romance, a look into the two best friends, and how they take risks for one another. We also see the vampire society's governing structure, Rose included, and all the obstacles she faces with her friend. 
Vampire Academy takes a more modernized path than its fellows like The Originals, The Vampire Diaries, Legacies, and other vampire-oriented shows.
Who are the Series' Creators and Cast?
Besides Maclntyre and Plec, who is also director, other chief producers include Jillian DeFrehn, Deepak Nayar, Susan Montford, Don Murphy, and Emily Cummins. 
The team incorporates different talents from Daniela Nieves playing Lissa Dragomir, a vampire, Sisi Stringer playing Rose's Dhampir Guardian, Rose, Kieron Moore as Dimitri, and Andre D. Kim as Christian Ozera.
Other characters include Andrew Line as Mason Ashford, Jonetta Kaiser as Sonya Karp, Rhian Blundell as Meredith Beckham, Mia M-Bruce as Mia Karp, Anita-Joy U.as Tatiana Vogel, and August Richards as Victor Dashkov.
'Vampire Academy' Release Date
The series lands on Thursday, September 15th, exclusively on Peacock, with four episodes, followed by six more released weekly. Thursday is rapidly becoming the premiere day for most streamers- who knows why? Plec took to Twitter to share the exciting debut news with her fans.