News
Tom Selleck Net Worth: How Wealthy is The Blue Blood Star
Tom Selleck Net Worth: How Wealthy is The Blue Blood Star
If you are a fan of classic action movies or were probably influenced by your uncles and father, you'd probably recognize this actor, who is more familiar as private investigator Thomas Magnum of the 1980's Magnum P.I. But if you are a young blood who is smitten with all these drama series involving police procedures and all that stuff, then maybe you have met him as Commissioner Frank Reagan of the New York City Police Department in the hit crime drama series, 'Blue Bloods. 
This article will tell you more about one of the most recognizable figures in Hollywood, Tom Selleck.  Along with some basic facts about the American actor, and how much money the star, who has been in movies for decades, is thought to be worth.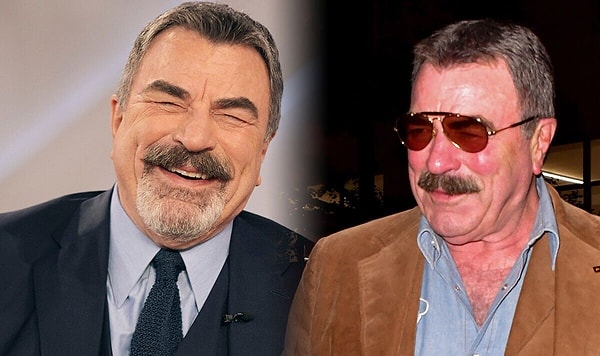 Tom's Life Before Fame
An executive, a real estate investigator, and a housewife were brought into existence on January 29, 1945, in Detroit, Michigan. He, along with his three siblings, spent his childhood in the small neighborhood of Sherman Oaks.
Tom graduated from Grant High School and even though he attended Los Angeles Valley College, he still continued living under his parent's roof for a lower college expense. Tom was undeniably built for strength-based activities. It was primarily identified in his junior years as he was transferred to the University of Southern California to play for the USC Trojan men's basketball team at his height of 6 feet and 4 inches.
 He also pitched for the USC baseball team and was a member of the Sigma Chi fraternity and the Trojan Knights. With all this teenage craze going on, one drama coach suggested that he must try acting, which he eventually agreed to. In Tom's last year of college, he quit everything and went to work as an actor at the Beverly Hills Playhouse under the direction of Milton Katselas.
"Behind the Screen"
Tom's first TV appearance was on the 1965 show, 'The Dating Game,' where he was given a small role of being a college senior. After his first show, he started appearing in commercials such as Coca-Cola, Revlon's Chaz Cologne, Dubonnet, Right Guard Deodorant, Close Up toothpaste, and his most notable commercial, Marlboro, where he became 'The Marlboro Man'. After appearing in films and television shows such as' The Movie Murderer, 'Charlie's Angels, 'and the 'Sacketts' of the 1970s, his career took off when he was cast in the 1980 television series Magnum, P.I.
Tom is an avid outdoorsman, and shooter, and loves collecting firearms. His interest in this matter made his work easier as he played the role of a private investigator, Thomas Magnum, which made his fame skyrocket. The TV series became a great hit, giving Tom an Emmy for Outstanding Lead Actor award. The film was also considered as one of the 80s iconic and earned the most popular syndicated rerun in history. Tom's journey began with him being an up-and-coming figure with a mustache, a Hawaiian shirt, and a Ferrari.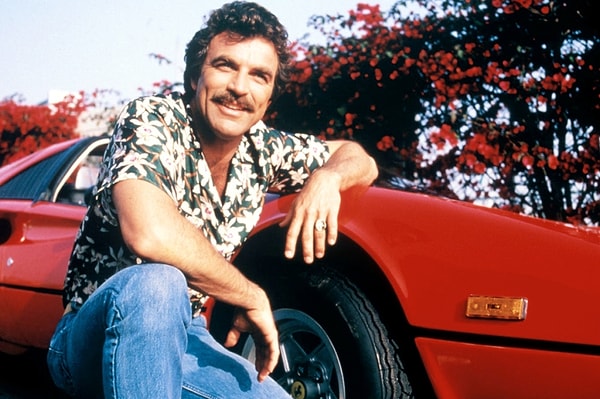 Amid the making of his top hit, Magnum P.I., Tom also made an appearance in films like Runaway and Three Men and a Baby. He also played the role of A.J. Cooper on the TV show 'Las Vegas,' which is thought to be one of his biggest successes.
Following the success of Magnum P.I., Tom gained more recognition after having roles in the films 'Quigley Down Under', 'An Innocent MAn', 'In & Out', and 'The Love Letter'. He also returned to the television show 'Friends,' where he played the role of Monica's ex-boyfriend. In 2000, he was nominated for the Emmy Award for Best Guest Actor in a Comedy Series because of how well he did on the show.
In 2010, another series was made and the role of the police commissioner, Frank Reagan, was given to Tom. Blue Blood is a series that follows the adventures of a family where all members are police officers in the New York City Police Department. This long-running series made Tom work for all its 12 seasons and counting, and in one of his interviews about the series, he noted that he would still be doing the show even if it reached its 15th season.
Tom Selleck Net Worth, Salary, and Achievements
A very reliable internet survey showed that Tom Selleck's salary per episode of Blue Bloods is a guaranteed $200,000. In his 1980's hit Magnum P.I., he was earning $500,000 per episode, and if we were to convert it into today's dollars, it would definitely equal $1.2 million per episode. In total, the salary plus other earnings of Tom Selleck earned him a net worth of $45 million as of November 2022.
With all these dollars in his pocket, Tom purchased a home in Hawaii where they lived for years together with his wife and daughter in 1993 and was sold for a price of $2.48 million in 2001.
For over $5 million, he purchased a ranch in Ventura in 1988 and later revealed that his farm work on the ranch keeps him sane at all times. Aside from the ranch, he also has a helicopter, tennis courts, swimming pools, and a golf course. He also bought an apartment in Los Angeles prior to the ranch and even worked with James Blakely III on customizing his 1,800-square-foot condo to make it look like an Edwardian country villa.
Aside from the millions of dollars he has made over the years, the actor, who has been in the business for decades, has also won a number of awards that can't be compared to money. Tom was able to acquire his doctorate from Pepperdine University in 2008, and was chosen because of his outstanding character and ethic. He also received a star on the Hollywood Walk of Fame and another star that is situated at 6925 Hollywood Blvd. It was in 1989 when he also received the American Academy of Achievement's Golden Plate Award.
Scroll Down for Comments and Reactions